Meet AWAI-Trained Writer: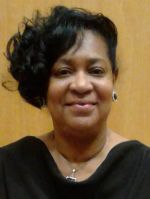 Professional Background:
I am currently the General Secretary of the UHOPFAP in Seattle, WA. In the role of such, I do a great deal of writing letters to business....designing flyers, announcements, menus, fund-raising advertisement, response letters, etc.
I also was a member of Poor Magazine, a grassroots organization in SF, CA which was a magazine forum that gave voice for the underprivileged thru research and investigations to bring hidden issues to the light and forefront in an effort to get exposure and public attention to bring a positive solution to a negative situation.
I'm proud to have gotten my 1st book published in May of 2018
https://www.balboapress.com/en/bookstore/bookdetails/766942-Read-My-Mind-See-My-Thoughts.
I love to write and have been writing since I was 8 years old. I'm open to learning as much as possible and willing to fall forward in my quest to fulfill my purpose which is to work in the world of writing.