Meet AWAI-Trained Writer: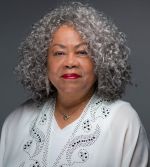 Professional Background:
There is nothing more grievous to CYNTHIA—THE SCRIBE OF DETROIT℠ than to read a great story or written project published in an underwhelming, unoriginal, and unimaginative storytelling format plus bogged down with grammar, syntax, spelling, and punctuation errors! I want to help publish your written work in an above-stellar format.
HR manuals and employee handbooks should be void of prosaicness and brought to life and useful for corporate users. Face it! Whatever the writing project is, it needs reliable and professional scrutiny. "You tell the story; the scribe makes it saleable!" CYNTHIA—THE SCRIBE OF DETROIT℠.
Freelance novel and published ghostwriter, copywriter/editor. President Greater Works, Inc. (1985-present). IFOC Senior Chaplain
(2001-present). Baker College computer technology instructor 20 yrs. GM organizational development representative. Entrepreneurial experience owner/director TELT Training Systems State of Michigan licensed, proprietary computer training school.