myAWAI
Sign In
What is myAWAI? | © 2021 American Writers & Artists Institute
Brought to you by AWAI …




This Week from AWAI …
There's an ALL-NEW Writing Niche Almost Nobody Knows About …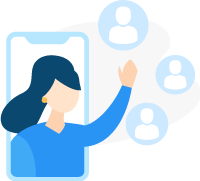 It's part of a growing $2.1 trillion industry, and companies are desperate to hire.
Just tell a prospective client you know how to write this, and you can expect an enthusiastic "YES!" 9 times out of 10.
Not only that, but the opportunity is wide open. Almost zero competition. And there are more than a dozen fast and easy writing projects that pay $1,000 and up.
Better yet, you can earn the skills you need to be ready for high-paying clients in just four weeks.
What is this new, fun, and lucrative niche?
Click the button below to find out.
Register to Attend Today for FREE.
It's the last Writer's Launch Party of 2021!! 🎉
And your LAST CHANCE to launch your writing career in just FIVE days.
Doors close at midnight tonight …
Go here now to get in!