This Week from AWAI …
There's A Reason Why Members Don't Hesitate When They See This Invitation: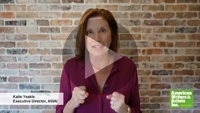 It's not something that's offered year round, when it is, we can hardly keep up with demand. I'm talking about the top level of AWAI membership savvy writers use to advance their knowledge and writing careers. Every resource is available at your fingertips along with live learning, guided mentoring sessions, professional copy reviews, access to clients, FREE admission to Bootcamp and more! But spots go fast.
Join the Professional Writers' Alliance for only $29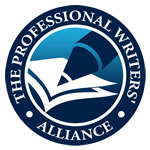 PWA is a professional organization dedicated to helping writers improve their skills, network and find exciting projects.
Along with a long list of member benefits that include thousands of dollars worth of professional content, learning events, paid projects, premium writing tools and more … all dues can be applied dollar for dollar toward AWAI's programs and events.
Browse Recent News
With a new year comes new goals ... and a new way of achieving them! Our in-house copywriter Tim Matassa listened to a recent Inside AWAI webinar. Check out his take on advice from Barefoot Writer's Executive Editor Mindy McHorse - on accomplishing your goals in 2018.
What Lisa Christoffel learned at the Web Copywriting Intensive helped her to start landing clients and working on high paying copywriting jobs.
A growing income and ideal clients spell copywriting success for this working web writer.
Pam Foster was ready to break free from her corporate job. Attending the Web Copywriting Intensive helped her find copywriting jobs that changed her career.
The Web Copywriting Intensive has been key to this copywriter's career. His current high profile copywriting job is a direct result of attending the event.
The December Barefoot Writer issue is live! Mindy McHorse reveals what is featured in this month's issue.
The highest paying opportunities for freelancers are in web copywriting. Land a copywriting job from the thousands of potential clients hiring right now.
Meet Casey Demchak, writer and master of connections.
As spending on online marketing grows, the opportunity for freelancers is huge. There are thousands of web copywriting jobs needing to be filled right now.
Joshua Boswell went from zero clients to three clients - in just three months! And you can too ... tune in today to his FREE webinar training where his secrets will be revealed. Get all the details and sign up now.
Landing clients doesn't have to be overwhelming. Spend just an hour with Joshua Boswell to find out his simple 3-step system. Get more details and sign up for his FREE webinar right here!
Learn about ensuring your success from some of AWAI's most successful writers on this FREE webinar.
Li Vasquez-Noone highlights a writing challenge that will strengthen your writing habits and skills.
If you're ready to find copywriter success in B2B, it's time join the people who can help you.
Our in-house copywriter Julia Smith listened to November's Inside AWAI to discover how you can make your first $1,000. Check out what she learned from Katie and Rebecca - about the projects that pay AND the ways to make them work for you!
Aspiring writers have one burning question: What does it really take to start making money now?! Joshua Boswell reveals the five things you need to get started.
Working very part-time you can make a six-figure income with this email copywriting job.
Ben Settle wants to give you details on his six-figure copywriting job and how you can follow in his footsteps.
After a job layoff, Nicole Piper kept a positive mindset and built a new career – and soon made the writer's life a reality.
After going through The Accelerated Program, Mark Sandoval was able to take on new copywriting jobs and re-do the copy for his business — and double his income.