All New LIVE Training Just Days Away!
$7,500 Payout(s) WILL Be Awarded
"Copy Continuum"
Mastery
The Industry's Only Certification Training for Copywriters Designed to Make You INDISPENSABLE to Any Company Lucky Enough to Land You!
ATTENTION:
With the holidays, many AWAI members say they missed out on this "must have for 2022" training when we offered it in December. As a result, we're RE-OPENING THE DOORS FOR A LIMITED TIME NOW!
Please RSVP (Risk Free) by Friday!
Hey Reader,
Rebecca Matter here…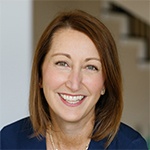 Seth Godin, bestselling author, expert in modern-day marketing, and AWAI State of the Industry guest, has a quote that I absolutely love…
And as a copywriter — aspiring or otherwise — you should love it too.
He says that marketing done well…
"… is the generous act of helping others
become who they seek to become."
I love that definition, because it's at the very core of everything we do here at AWAI.
You want to make a great living as a writer…
Our only mission is to help you do exactly that…
By offering you the knowledge, skills, and guidance that come from nearly a quarter century of helping aspiring writers have successful writing careers.
What a privilege it is to be part of an industry where we get to embrace Mr. Godin's noble vision every day.
And although the words we write as copywriters continue to be the drivers of this amazing $10 trillion industry…
We can be so much more successful and useful to our market when we step back and really take the time to better understand its inner workings.
How much more successful?
Here's a clue:
"Linchpin" Success
In one of his earlier books, Mr. Godin calls them "linchpins"…
People so valuable to a company or organization that they're virtually indispensable.
Linchpins make things happen — with ideas and action.
They're the ones with corner offices and the best views.
They're the innovators…
They have the respect and admiration of their colleagues.
And, of course, because of the high value they bring — they consistently earn the most money.
In our world of direct response copywriting, we have linchpins too…
Elite writers who play such a key role that it's virtually impossible for a marketing effort to fail with them in the mix.
These are the "go to" people in our business.
It's why companies and marketers are willing to wait months to work with these writers…
It's why everyone in the industry knows their names…
And it's why they're able to negotiate fees and profit-sharing arrangements regular copywriters simply can't.
So, what sets "linchpin" copywriters apart from ordinary copywriters?
Yes, they can write…
But they also have a deeper understanding of how digital marketing campaigns work, from start to finish.
Linchpins see the Big Picture.
They're able to speak the language.
And they know the innovations happening in our industry…
Innovations like "The Copy Continuum" — a new AWAI approach to campaign writing that ensures maximum engagement by giving your readers what they need and want at every stage of the customer journey.
I'll tell you more about the Copy Continuum in a few minutes…
Not only will it bring clarity to an area many new writers struggle with… but simply understanding it will set you apart from the pack.
But first…
It'll Make You a Far Better Writer.
Period.
This all might be sounding very "high level" to you right now — something beyond what a new copywriter needs to know starting out.
But as president of the world's largest copywriter training organization who hires and works with writers every day, I can tell you…
The very opposite is true.
Understanding the Copy Continuum and how it connects to modern-day digital marketing not only gives you a solid foundation upon which to build a highly successful copywriting career…
But immediately makes you a better writer as well.
How so?
Because when it comes right down to it…
Great copywriting is all about empathy…
That ability to understand the people you're writing to at the moment you're writing to them — what they're feeling… why they want what they want… what they're excited about… what they're afraid of… what keeps them up at night…
And to be able to write to them in a way that's informative, helpful, useful — even comforting.
Think about it … If a friend were to come to you and say:
"You know, things aren't going so great at my company, and I think I might get laid off. Maybe this is a good time to think about writing…"
Your response wouldn't be:
"Forget about that stinkin' company. Give me $5,000 and I can teach you!"
Instead, a good, caring friend would probably say something like this:
"Wow, that's tough. I know you've been at that company a long time and given it some of your best years.
"But I also know you've been interested in writing for a while. And as someone who's doing it, I can tell you there's a lot of opportunity right now.
"Here — let me send you a great article I just read. And if you ever want to sit down and talk about how to get started — I'm here."
Big difference, right?
When you write with empathy, you're able to gain a higher level of trust and acceptance with your reader — which is crucial to making that all-important connection successful writers make.
And notice…
It all comes back to Mr. Godin's brilliant observation that modern marketing is about "helping others become who they seek to become."
Golden
So, when you put the pieces together…
The writing…
The marketing…
The desire to help your reader…
When you're able to confidently walk into any business and say — "Here's the copy that will help your customers at EVERY stage of their journey…"
You are GOLDEN.
No company will ever want to lose you!
You're indispensable.
You'll be able to discuss copy ideas and marketing campaigns at a much higher level…
You'll be fluent on the business side — knowing exactly what it means when marketers talk about lifetime values, conversion rates, response rates, CPA, ROI, B/E, down-sells, upsells, cross-sells, and more.
You'll be one of those rare writers who can come in… see the Big Picture… plan and write all the components of a successful marketing campaign… suggest how to reinvigorate an existing one.
And your compensation will reflect this higher level of knowledge and value.
This is the opportunity I want to offer you today.
I want to invite you into a new kind of training we've created for copywriters who want to take their writing — and their knowledge — to a much higher level…
To Linchpin status…
Where you are in high demand, not just for your writing — but also for your insights and your deeper understanding of our business.
From a Money Standpoint,
The Difference Is HUGE
For instance, one "linchpin" writer we work with here at AWAI named Guillermo came to us as an AWAI member.
We hired him for a few small writing projects. He had some early success and was always working at his writing…
But only after he took the time to really understand the finer points of direct response did his career start to soar in terms of money and stature.
Today, instead of earning smaller "per-project" fees of $500 an ad… $1,200 an article… $800 for a handful of emails…
We're happy to pay him upward of five figures for every campaign he writes… PLUS retainer deals… PLUS fees for helping members and younger writers… PLUS writing royalties, which in 2021 alone will be well over $200,000…
And we're just one of several clients he works with!
Guillermo told me that once he understood marketing and the Copy Continuum — his confidence soared.
Being able to see the "Big Picture" in terms of who he was writing to at what point in the customer journey made the writing much easier and a lot more fun.
I can look around the industry and name dozens, perhaps hundreds, of writers who've stepped up to linchpin status — many of them AWAI members.
All are earning well over $250,000…
All have months-long, even years-long, waiting lists…
All are people I would hire in a heartbeat and pay all I could to work with…
And all are people I can trust to write copy and quarterback a campaign, because they know marketing and they understand the Copy Continuum.
Now, it might seem crazy…
That the difference between earning a few hundred dollars as a "project" writer — and the potential for tens of thousands of dollars per assignment as a direct response copywriting specialist — comes down to knowing just "a little bit more" than the next writer…
But as a business owner who hires copywriters myself, I can tell you…
I'm thrilled to pay double and triple what regular copywriters earn once you understand the Copy Continuum… and you're able to write copy and content that connects to prospects at every stage of the customer journey.
In fact, I'll prove it to you…
I'll Pay You to Keep Learning
After I tell you about our all-new Master Certification for Direct Response Copywriters… how it works… what you'll learn… and what you'll need to get in…
I'll share details about an offer I'll make to anyone who steps up to this transformational training:
Spend some time training with the copy and marketing professionals I'll introduce you to in a moment…
Soak in everything this powerhouse team will teach you about what copywriters need to know about digital marketing and the Copy Continuum…
Get certified…
And if the writing and insights you provide along the way stack up…
I'll invite you (and as many of your fellow members who qualify) into a special once-in-a-lifetime Direct Response Mentorship where you'll participate in an actual start-to-finish marketing campaign…
Plus, I'll pay you $7,500 to gain
real-world experience and contribute.
Again, more on this incredible opportunity in a minute.
But first…
What is it about this training that will separate you from the pack and put you with A-level copywriters who are also great marketers and business builders?
It comes down to the amazing VALUE you can bring to any client.
Let me explain…
What Your Clients Really Want
(Even though some might not know it!)
Ask any business what they want, and they'll tell you — greater profits.
But what they're really saying is this:
They need to attract more customers…
Then keep more customers…
And then get those customers to spend more.
How do you typically do that?
Well, the "old" way looked like this:
A funnel.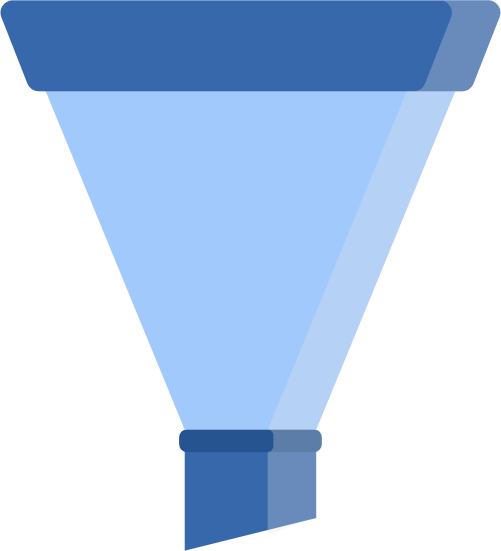 Pour as many people as you can into the top… try to sell as much as you can… and hope a decent number of them buy and stay loyal.
But the problem with a funnel is that it comes down to a game of numbers.
Get as many people into a room as possible… sell, sell, sell… and hope too many don't walk out the door.
Even the shape of a funnel — "big" early in the customer journey and "small" at the end — just feels wrong to us.
AWAI's Copy Continuum flips that around.
Instead of focusing on numbers… it focuses on what's really important for businesses today:
Relationships.
Because it's been proven time after time…
When you build stronger relationships with prospects and new customers from Day One…
By offering the information and solutions they're looking for… and by proving with actions that you care about them…
Customer loyalty grows.
They don't leave the room.
They want to keep hearing from you.
And when it's time to buy — they buy from you. Not just once — but month after month, year after year…
So, as that loyalty grows, so do revenues and profits.
Which is why AWAI's Copy Continuum looks more like this:
A megaphone…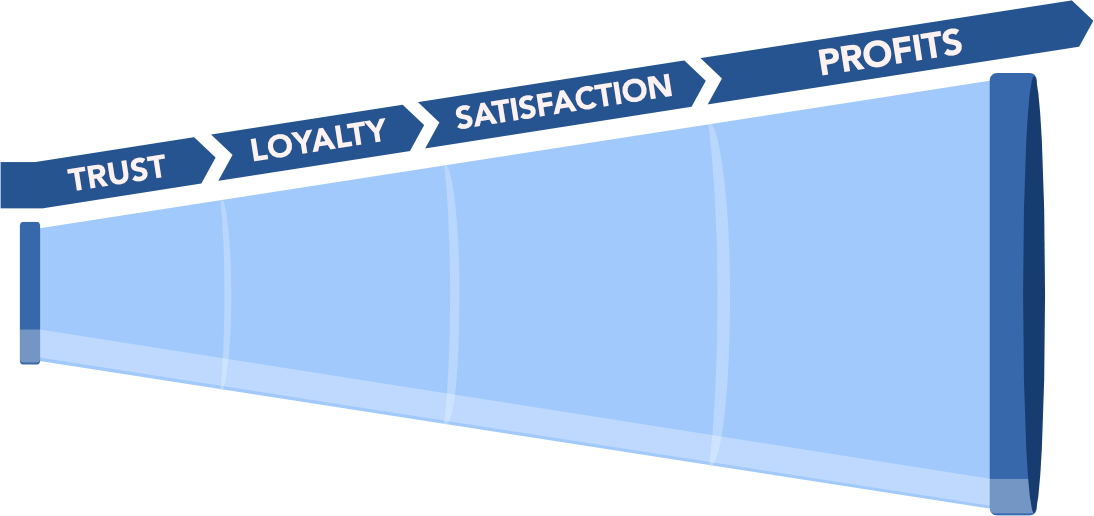 Where, instead of getting smaller like a funnel does…
The things businesses really need to be successful — like loyal customers, trust, satisfaction, and, of course, profits…
… just keep growing bigger and bigger…
With unlimited upside potential!
Now, you might be wondering…
How can "copy" change the narrative when it comes to how a customer perceives a business?
How the Copy Continuum Impacts Businesses — Including Yours!
Well — just think of your own writing business.
If a potential writing client comes across a web page or an article by a copywriter that's all about how great he or she is…
And then clicks over to one from you — where the focus is not so much on you, but instead offers real solutions for helping that prospect grow his business…
Which writer is that potential client likely to call when they need a copywriter?
You!
Because by giving him valuable information, you started to build trust from the get-go.
Of course, you can't leave it there…
Maybe you offer him more of what you began to share with him via a free guide or report in exchange for his email address…
Then you send him a monthly e-letter with useful marketing information for his business…
You might send him a friendly email letting him know you have an opening to work on a project and that you'd love to learn more about his business…
Even once you're hired and after you've finished a project, you stay in touch, sharing what you know to be working… making him feel he's got a digital marketing "insider" working on his behalf.
I think you're getting the idea.
Instead of pressuring him to hire you from Day One — you focused on his needs.
And in the process, an amazing mind shift subtly takes place…
You don't have to persuade a client to hire you.
Instead, clients convince themselves that YOU are the writer they want!
Now…
Imagine being able to bring this "magic" to a future client…
Where the relationships you create through the words you write build trust and loyalty…
And as a result, open the floodgates for growth and profits!
Not only will your clients view you as indispensable to their business, but…
They'll pay you extremely well for this higher level of expertise.
It's not unusual for companies to pay writers at this level $5,000… $7,500… $10,000… even $15,000 fees to write a cohesive campaign…
And the copy you'll be writing?
It doesn't have to be long, aggressive sales letters.
It's a simple ad… an article or blog post… maybe there's a series of e-letters involved… emails that alert customers to offers or breaking news… websites and webpages that inform and persuade… short sales or "offer pages" where you can present special deals and offers to customers now eager to buy.
And because the Copy Continuum is, as the name suggests, a continuing conversation, many writers who operate at this level are paid on retainer…
Generous fees of $5,000… $7,500 — even $10,000 per month, per client, depending on the scope of the project — with royalties and profit sharing on top of that…
Just to keep that conversation alive, new, and fresh!
Again, I only need point you to Guillermo, one of AWAI's linchpin copywriters…
And how his fortunes turned the moment he acquainted himself with basic direct response marketing principles and the Copy Continuum…
Everything you'll learn in our brand-new Master Certification for Direct Response Copywriters.
In fact, I have the numbers in front of me…
In the past 12 months, I've authorized payments to Guillermo of nearly $50,000 in writing fees… over $50,000 in retainer payments… and well over $100,000 in royalty bonuses…
All totaled — more than $200,000.
And we're just one client!
Another "linchpin" writer we work with has made over $439,000 in retainer and royalty income in 2021 alone!
That's money we're happy to pay because it's just a small fraction of the value we get back as a company in terms of engagement with our members.
And for the writers making this money? It's no big deal… just the kind of compensation you can expect when you reach this "linchpin" level…
And here's the crazy thing…
Because AWAI is smaller than a lot of companies that use direct response — we've actually lost writers to larger companies able to pay more than we can!
Money aside, though…
The knowledge you get from this Master Certification for Direct Response Copywriters training will be — in a word — liberating.
Because with the "big picture" of how direct response and digital marketing work clear in your mind…
There's NOTHING to hold back your success in this industry.
Want to be the linchpin who can step in and run sales campaigns from start to finish?
You can do it!
Want to be the "fixer" who goes in and breathes life into flagging campaigns?
You can do it!
Want to land a position at AWAI or any other company and be known as the "go to" campaign copy specialist?
You can do it!
Want to excel at a higher level in your chosen writing niche or industry?
This training will make that happen!
Do you want to join the exclusive "club" of A-level copywriters who, in addition to being great writers, are also great marketers, business builders and consultants?
Or do you simply want to start your writing career on the right footing — knowing all about the customer journey and how all the pieces of a digital marketing campaign fit together?
Then AWAI's Master Certification for Direct Response Copywriters
is the BEST thing you can do right now.
After just eight fun and information-packed weeks with our team, you'll have what it takes most copywriters years to acquire…
A "gut instinct" for what to say… how to say it… when to say it… and which platform or media to use.
For a copywriter, this is POWERFUL knowledge.
It has the potential to take stagnant online sales and turn them into a gusher of new money for your client.
And they'll view YOU as the hero who came in and saved the day!
In fact — unless you're writing for a very sophisticated organization… it's very likely you'll know more about copy and marketing than they do!
This is what I mean when I say "linchpin."
Your knowledge, your contributions, your writing, and your expertise become so valuable…
That clients will not want to lose you!
Sound exciting?
Do you see how having these skills and this sweeping knowledge will make writing easier and propel you head and shoulders above the typical garden-variety copywriter?
Then I think you're going to love the brand-new Master Certification training we've created for you.
Your Official Invitation to

AWAI's Master Certification for
Direct Response Copywriters

It's designed for writers who aren't satisfied with being "ordinary."

It's just as powerful for new writers who want to start their writing careers on the most solid footing possible…

As it is for working writers who want to take their writing and marketing skills to the highest level.

With that in mind…

Let me tell you more about this life-changing training experience we've put together for you…

Beginning with the all-star team of writers and marketers who'll be sharing their more than 175 years of collective experience with you.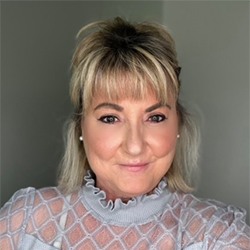 Sandy Franks
Your lead instructor will be none other than Sandy Franks, a direct response industry legend, with nearly 35 years of "in the trenches" experience working with writers and growing divisions for some of the biggest direct response companies in the world.
If you've never had a chance to learn from Sandy, you're truly missing out on a life-altering opportunity.
Not only was she on the team of marketers responsible for creating entire campaigns that helped catapult information publishing giant Agora from $35 million in annual revenues to upward of $1 billion…
But she's taken dozens of new, "green" writers and helped transform them into some of the most successful A-level writers in our industry…
Like Brian Bottarelli, Ryan Cole, Andrew Snyder, Ted Leinbach, Jeff Little, Nina Rose — they're all very successful direct response pros now as well, either as freelance copywriters or as information publishers.
Others, such as Blair Morse and Wayne Ellis, have gone on to become copy chiefs, working at multimillion-dollar publishing companies.
"No One Is More Qualified to Teach You"
I worked with Sandy Franks, and with her guidance, I was able to write one winning sales letter after another. If you want to learn how to become an "A-level'" copywriter, no one is more qualified to teach you than Sandy. Grab any opportunity you can to work with her.
— Blair Morse
"No One Better"
There's no one better to learn copywriting from than Sandy Franks. I would know… I worked alongside her for years. And I can tell you without hesitation, seeing first-hand what it takes to create multimillion-dollar promotions was like having a front row seat in the publishing world's best copy class… with one of its best teachers! Sandy's guidance, mentoring — and yes, even a little tough love — is the reason I was able to ditch the 9-to-5 corporate world… become a freelance copywriter… and even sign an exclusive contract with a major publisher.
— Jeff Little
Owner/Copywriter
TFE Ventures LLC
"The Key That Turned the Lock"
I would like to thank you so much for everything you have taught in this course. Yesterday's information was the key that turned the lock in my mind and I was able to put together all of the elements that have been taught up to this point. Thank you.
— Kristi Cobbs
Tucson, AZ
Another of Sandy's proteges is now one of the most successful copywriters in the financial niche, earning millions of dollars in royalties writing for some of the biggest direct response companies in the world.
She also played a major role in the growth of copywriter and AWAI co-founder Paul Hollingshead when he worked on projects with her as a new writer at Agora.
She was right there at the forefront when the shift to digital marketing began, and she and her colleagues at Agora were the pioneers…
Developing what would become modern-day digital marketing and all the pieces needed to meet prospects at every stage of the customer journey…
From the Google or Facebook ad that grabs your attention…
To the blog post that informs or helps a reader solve a problem…
To the landing page that offers a free report…
To the website copy or sales page that offers a product…
To the email or e-newsletter that nurtures and builds strong relationships long after that first sale or contact.
This is the new era of digital marketing…
As copy chief here at AWAI, Sandy's not only working with our own team, but plays a key role in teaching AWAI members the art of writing everything from content to long-form sales letters.
Now, for eight life-changing weeks to kick off 2022, she'd like to work with you!
And to make certain you're going to have all the skills needed to start making money as a writer, she's enlisted some of the top writers and marketers to help with your training…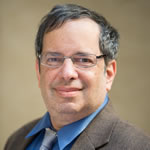 Such as Bob Bly — legendary copywriter, teacher, and author of over 100 books on writing and marketing, including the iconic Copywriter's Handbook.
Bob not only brings nearly 50 years of copywriting experience to the table, but his very own Bly.com is itself a masterclass in how to engage and build a loyal base of fans and customers using the Copy Continuum.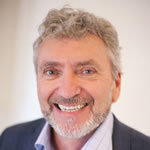 I mentioned AWAI co-founder Paul Hollingshead's longtime association with Sandy. It's not often that Paul can be persuaded to step away from what he loves doing most — which is writing from his home in beautiful Vermont…
But he's excited to join Sandy and share his insights into connecting with readers "where they are" — something Paul's writing is well known for.
And you don't want to pass up the opportunity to learn from one of AWAI's own "linchpin" copywriters, Guillermo Rubio.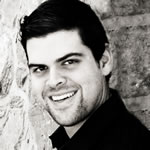 For the past decade plus, G, as we call him around here, has been literally obsessed with all things digital marketing, soaking up everything he can through study and high-level training — as well as going out of his way to work and gain "factory floor" experience with the top digital marketers of our time.
I promise you… what you will learn about the creative side of digital marketing from G will alone be worth the price of admission to this training!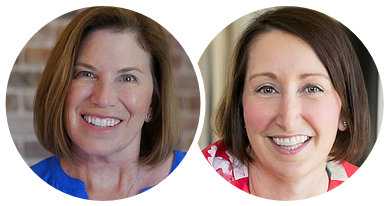 Katie Yeakle & Rebecca Matter
Katie and I will be stopping by too… to share our combined 50-plus years of experience not only with copywriting, but also on the marketing and business-building side…
Bob, G, Paul, Katie, and I are just a few of the experts joining Sandy for this landmark training…
But the real "star" of this event is YOU.
Because by the time we finish working together, you'll have what few copywriters starting out have:
A complete understanding of how all the pieces of a modern-day digital campaign fit together…
And even more importantly…
A deeply ingrained sense of what to say at each stage of the customer journey — and how to say it.
And I hope it's sinking in just how rare and powerful this knowledge is…
And how it can set you up for success for the entirety of your copywriting career.
This is an educational experience where you learn by doing…
And "doing" in this case is learning to write the copy that's needed for every key stage of a digital marketing campaign…
Every key stage of that all-important customer journey!
You'll be writing the pieces for a "mock" marketing campaign involving an AWAI writing product — something that, as an aspiring writer, you'll find well within your comfort zone.
And remember…
Certifications Attract Our Best Talent…
So, Our Eyes Will Be Open!
We'll be keeping an eye on your insights and commentary throughout this training — but especially on your writing.
Because at stake is a chance to participate in a future AWAI product marketing campaign.
One where we'll pay you to join our inner circle and enhance your learning experience with us…
Practice your writing skills…
And get to know what it's like to work with a client and be part of a brand-new digital marketing campaign as a copywriter from start to finish.
I'll tell you more about this incredible opportunity in a minute…
But the point I want to make right now is that your writing doesn't have to be "perfect" from Day One to be chosen.
It's more important to us that you're eager and excited to learn… and "getting" the broad concepts of what's needed at every stage of writing.
The "Journey" That Will
Transform Your Life as a Copywriter!
Which is why Sandy's training will focus hard on the writing that happens at every stage of the customer journey…
A journey that begins with…
Awareness
As a consumer, you know that every purchase you make begins with a need or want. And that "need or want" can be as frivolous as a pair of high-end stereo speakers you've always wanted — or as crucial to your health and well-being as a cure for crippling insomnia.
In today's digital world, the quest for information or a solution usually starts with a Google search… or maybe a targeted ad on social media.
So, as a copywriter, you need to be able to write an ad that speaks to the need your prospect has… and encourages them to "find out more."
The official name for this is "lead generation" — and as a copywriter who can generate a long list of prospective buyers…
You will take your place among "the rainmakers" — that rare breed of copywriter who will forever be in high demand for the entirety of your writing career.
But you won't stop there…
Engagement & Trust
This is where you start turning those leads into loyal customers…
By showing that you really do have their best interests at heart… and you really do have the information or solution they're looking for.
This may very well be the most rewarding part of copywriting — where you're able to give your reader valuable information by way of a content article, a blog post, or even an information-based webinar.
And that's exactly what Sandy and her guests will show you how to write…
A "content" piece that not only gives your reader something of value… but also moves them to that all-important…
Conversion Stage
Here you've built up enough trust and goodwill that you can ask your prospect to make their first purchase with you!
It could be a simple page on a company website…
Or, depending on the product you're selling, maybe a short persuasive sales page — or a "mini" sales letter where you take many of the elements you've already written about and attach an attractive and irresistible offer and performance guarantee.
Given its importance to your client, Sandy and her team will make this a central focus of the Master Certification for Direct Response Copywriters training.
Then, it's all about…
Ongoing Relationship Building
This is where you continue to earn your reader's attention and trust with even more information related to their interests and needs…
Through email contact, newsletters, social media engagement, free videos…
Any of which can lead to other offers and give your customers a chance to continue buying and doing business with you!
Are you beginning to see how this personalized training is unlike anything you'll find anywhere in our industry?
It's as though you've been hired by AWAI or any other high-level direct response company.
You'll meet with Sandy and your team online every Wednesday at 3 p.m. (Eastern Time) starting January 12 for eight consecutive weeks to get your training and "marching orders" for that week.
You'll be given a real product to write for.
You'll get a complete understanding of ALL the components of a digital marketing campaign and how they connect…
How to write and structure each one…
The tone and level of empathy you need to apply at each stage so you can connect with, help, and earn your reader's trust.
You'll have a full week to write each part of the campaign, and full access to Sandy and her team if you need help at any time.
And just like professional writers do when they're working on a project, you'll submit each draft for review and get constructive, written instructions for improving your copy.
It's all part of the "authentic" experience we want to give you.
This way, you'll know what it's like to come into a company and work with a copy chief on a campaign.
And that's just the writing…
Along the way you'll get a "big picture" view of how digital marketing works…
Why so many companies are turning to it…
Why it has the power to build entire businesses…
And why writers who understand and write direct response copy make so much money!
You'll learn such key details as how campaigns are measured… and the important terms and "benchmarks" you, as a copywriter, need to be aware of.
We'll go over and reinforce important aspects of copywriting — so everything you write from this day forward will be tight, lean, and of maximum value to both your client AND your reader.
By the end you'll have powerful knowledge, advanced writing skills, a portfolio of writing, and the ability to create and write a modern digital marketing direct response campaign for any client.
And speaking of clients…
Your last week with Sandy will be 100% dedicated to showing you how to parlay your newfound direct response campaign writing skills into high-paying jobs with top-notch clients!
Your Transformation Begins
the Moment You Sign Up!
Never have we offered a live certification training that's so transformative…
And the good news is, you don't have to wait until January to get started!
Sandy has put together a series of "pretraining" webinars so you can hit the ground running and be 100% prepared when your LIVE training starts in January.
The first thing Sandy will do is show you how to start building your very own swipe file of top-performing promos, content pieces, emails, and landing pages in the industry or niche you'd like to write for.
Successful writers are continuously collecting writing samples — not only for ideas and inspiration, but to get a clearer understanding of what's "connecting" and resonating with the prospects they're writing to.
But you won't get the most out of your swipe file if you don't know how to use it.
Which is why she's dedicating an entire webinar to teaching you how to reverse engineer copy from your swipe file, so you can see the "secret structure" that anchors all great writing and identify hidden clues that can help and guide you in your own projects.
But that's not all…
One of the most powerful pretraining exercises Sandy will share with you is her "make me a tuna fish sandwich" technique that shows you how to start seeing the world through the eyes of a successful A-level copywriter…
And "trains your brain" to constantly come up with fresh, new "Big Ideas" which, as you'll quickly discover, is one of the most important skills a copywriter can have.
Everything You'll Learn
Then, starting at 3 p.m. sharp on January 12 your LIVE mentorship with Sandy and her expert guests begins!
Here's a quick taste of what
you'll be learning on a week-by-week basis:
Week 1
The POWER of Direct Response
And Why Copywriters Rule the Day!
In today's digital era, more businesses are turning to direct response for one reason:
It works.
The low start-up costs… the ability to target a specific market and to test and measure results almost instantaneously… all while having an intimate conversation and helping your customers solve problems…
It's why countless publishers and companies like Instacart, Harry's Razors, and Casper mattresses have been able to grow from tiny "kitchen table" operations to billion-dollar enterprises so quickly.
And for copywriters, the better you understand this amazing industry — the more successful you will be.
That's why on Day One of your training, Sandy will give you a complete primer on the inner workings of digital direct response so you can "talk shop" with any client lucky enough to hire you.
You'll learn the key differences between institutional (or "brand" advertising) and direct response marketing… and why direct response writers get paid so much more…
You'll learn about the giants who pioneered our industry and the lessons you can take with you for the rest of your career…
You'll learn about all the terminology marketers use when putting together a campaign…
You'll learn the "metrics" of direct response and how to measure returns so you can know what part of a campaign is working — and what needs improvement…
You'll learn all the steps in the creative process, from brainstorming the Big Idea for your campaign, to writing, to measuring results and creating new products…
And much more.
Week 2
The Customer Journey & The Copy Continuum
(The "Conversation" Your Reader Wants to Have)
With a solid understanding of direct response, it's time to learn all about your customer.
Without question, knowing the importance of caring about your customers and wanting to help them is the most important trait you can have as a copywriter.
Most new writers focus on writing technique, which is fine…
But when you have empathy for your reader, you'll be surprised at how easy the writing becomes with just a few basics writing techniques under your belt.
That's why in Week 2 you'll learn all about your customer and their needs, wants, and fears at EVERY stage of the journey, including…
the five levels of customer awareness as defined by legendary copywriter Eugene Schwartz (you can't be successful as a copywriter without this knowledge)…
how to write conversationally and "meet" your readers where they are at that moment you're writing to them…
five authentic copy techniques for building maximum trust with your reader…
an overview of the dozens of copy projects that drive the Copy Continuum… how and when to use them… and how they can be a gold mine for your writing business…
how to write copy that's all about your reader (not you) and all about solutions (not the product)…
and much more.
Week 3
Campaign Piece #1
Let Your Reader Know: "Help Is on the Way!"
Knowing how the industry works and with your customer in mind, it's time to start writing!
Your mission No. 1?
Under Sandy's direction, write a simple ad that identifies a readers need or problem and offers a clear solution.
This is where the journey — and the generous act of "helping and giving" — begins.
Ads generate leads, and as I said earlier, copywriters who can generate leads can write their own tickets.
In this crucial session, you'll learn…
how to wrap your ad around one idea or "hook" that creates an immediate and lasting impression…
how to write a headline that connects immediately with the reader's need…
the secret to SHORT copy — how to show in just a few lines or a single paragraph that the solution you're offering is real…
how to use images that make your ad stand out and connect to the solution you're offering…
how to write a "call to action" that your reader can't ignore…
and more.
Week 4
Campaign Piece #2
Offer Real Solutions to Real Problems
Good news!
Your reader connected with your amazing ad and responded by clicking for more information.
Now it's time to prove that you're not just clickbait looking to make a quick sale.
This is your chance to show that you are for real… that you care… and that you want to help.
How? With an article or blog post that offers a real solution.
In this session, you'll learn…
all the elements that go into a useful blog post that people want to read…
the four ingredients of a successful headline and how to write a great one…
the seven different article types — news-based, listicles, and how-to's among them — and which approach is best for which kinds of solutions…
the critical question every content piece MUST answer…
techniques you can use to make sure your article is relevant, useful, and even entertaining…
the difference between a CTA (call to action) in an ad — and the CTA you'll write for your article…
and much more.
Week 5
Campaign Piece #3
The Step Your Reader Will WANT to Take
You've just written a great article.
Now your reader knows you're for real. They trust you. They're even excited about the solution you have for them.
Now it's time to write the sales page that makes them a customer.
In this session, Sandy and special guest Paul Hollingshead will clear up one of the biggest misconceptions about copywriting swirling around today…
And show you how the best sales copy can be just as helpful and useful to your reader as any article or content piece!
In this session, you'll learn…
how to write a sales piece that doesn't sound like a sales letter, yet leaves your reader eager to buy…
why it's crucial that you not lose sight of "helping your reader" when writing copy meant to sell…
why a strong promise is paramount… unsubstantiated claims should be avoided at all costs… and solid proof can make or break any sales piece…
why you should create the offer before you write — and how to present it so your reader can't resist taking action…
how to close your sales page in a way that helps your reader feel happy about the decision they made and wants to hear from you again…
And more.
Week 6
Campaign Piece #4
Deepen the Relationship by Giving More
You've done it!
You've helped your reader by offering a solution… Now he or she is a customer.
Now it's time to learn about the direct response concept of "lifetime value" and why it's so much easier (and cheaper!) to keep a customer than to go out and find a new one.
This is where many writers (and companies) drop the ball.
But you won't.
You'll understand that perhaps the most important conversation happens after that first sale…
When you keep communicating with your customer in a way that makes them say, "Gee, these guys are great… They really know what I want and just keep giving me great stuff!"
In Week 6, Sandy and her guest will show you ALL the ways you can continue the conversation with existing customers… from "welcome" letters, to e-newsletters, to surprise special reports and, yes, other sales messages that encourage them to buy again…
And although we can't write all of them in one session, you will focus on a writing a "welcome/thank-you" letter that kicks off that all-important post-purchase journey the instant they buy and contains many of the traits of other content you'll be writing and sending their way.
Week 7
Putting It All Together:
Fine-Tune Your Writing, Polish Your Portfolio
Wow… what an experience!
You've written an ad, a content piece, a sales page, and a follow-up welcome letter.
All the elements of a successful digital direct response marketing campaign.
You've made your edits based on the feedback and direction you've been getting from Sandy and her experts on each piece, each week.
Now it's time to do what copywriters call "a final pass" — one final edit of your work before you send it off to your client…
Or in your case, make it part of a polished portfolio of writing you can show future clients.
That's what Week 7 is all about…
And it all starts with what we like to call a "live copy review"…
Where Sandy and copywriting legend Bob Bly give you and your fellow Direct Response Certification writers real-time, live feedback on your writing projects.
And don't worry — you can submit your projects anonymously… or not at all…
We offer this in our certification programs because so many members have told us that they learn a ton about writing, editing and "polishing" their copy from these sessions — whether it's their copy being reviewed or not!
Plus, you'll be able to ask questions… and understand why Sandy and Bob suggested the changes they did… and their thinking behind them.
Getting to watch two legends give feedback like this is priceless. So be sure to take plenty of notes, because you'll hear gem after gem that you can use again and again on your own copy once you're a working copywriter.
Week 8
Clients, Clients, Clients…
Putting Your Newfound Skills to Work!
Congratulations!
In just seven weeks, you've accomplished something that for most new writers can take years…
You've written an entire direct response digital marketing campaign!
Plus, you have knowledge and insights into marketing and the industry that even experienced writers don't have…
Even when your live training is over, you'll still have an opportunity to keep developing your writing skills and getting help on projects once you move into LABS.
Everything you need go out and start making great money as a campaign writer!
There's only one thing left to do — land that first client.
Which is what Sandy and her special guests have in store for you in our final live session — a complete A–Z training on how to LAND paying clients!
You'll discover strategies for landing clients that are highly effective (you might have to stop using them or risk getting TOO busy!)…
Plus, in addition to a special "primer" on how to use AWAI's WritersWanted.com, the amazing new job portal that you'll have FREE access to for life and currently has over 3,000 writing jobs, you'll learn…
the two most powerful places to start looking for the "Tier 1" clients that need campaign writers and can pay the biggest fees and royalties…
the surefire way to get your foot in the door, made infinitely easier with the training you've just received as a Master Certified Direct Response Specialist…
how to turn the tables so clients come looking for YOU instead of you having to call them…
what to do once a client says "YES!" and hires you…
what to say if a client asks, "What kind of writing have you done, and what clients have you worked with before?"
and much more.
You, a Master Certified Direct Response Copywriter!
Consider this YOUR personal invitation…
Your once-in-a-lifetime chance to experience a full-fledged, "in-house" training with some of the most influential writers and marketers in our industry.
This is something VERY few writers ever get to experience.
You'll also be one of the very first to become an AWAI Certified Direct Response Copywriting Specialist — someone ready to help any business involved in digital marketing create an effective marketing campaign from start to finish.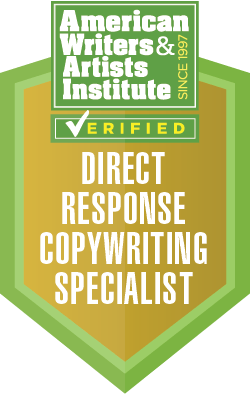 This coveted certification shows you KNOW your stuff.
Once you pass the certification exam and assignments, you'll receive AWAI's official "certification badge" that you can display on your LinkedIn profile, website, and everywhere else you promote yourself…
Much more than simply a token of all the effort you've put into this all-encompassing mentorship — this official AWAI certification is evidence to the entire industry that you now have the high-level knowledge and digital marketing skills businesses need today.
And don't forget what else is at stake here…
Your Chance to Work on a Campaign with AWAI — and See a $7,500 Payday!
I hope you're really excited about this.
It's a chance to earn a nice payday and ultimately get hands-on experience working on an actual upcoming AWAI campaign.
But this is a little different from other AWAI "project" certifications, where we hire — and pay — new writers to work on an assignment.
First off — at $7,500, this is our highest payout ever.
That's because, when you're a campaign expert in the real world, you're writing multiple pieces of copy — ads, content, landing pages, emails, sales pages, and so on.
So, the money's always more than a "one off" project.
But the other thing that's different is that when you're working on a new campaign, you're typically part of a collaborative team involving marketers, product managers, and other writers…
So rather than "throw you into the deep end" and expect you to write a complete campaign right from the get-go…
We thought it would be better for you if we included you on our team — involved you in the process… had you sit in on the brainstorming sessions… made you a part of the copywriter calls.
That way you can learn the process…
See how everything unfolds in real time…
See how a campaign "gets made" in the real world from start to finish.
And — yes, we'll ask you to contribute… by giving you an opportunity to write different parts of the campaign under the direction of the project's copy chief.
So, think of it as part writing assignment, but with real-world mentorship and training added in…
And we'll pay you $7,500 to be a part of it!
And remember — because we have so much need for campaign copy and we're constantly launching new campaigns internally…
We're not restricted to choosing just one winner…
And even if you're not selected initially, you still have time to prove your mettle in the months following your Master Certification for Direct Response Copywriters.
Which brings me to a NEW benefit for our most "elite" members…
Introducing LABS —
The Place to Hone Your Certification Skills!

(FREE FOR DIRECT RESPONSE CERTIFICATION MEMBERS!)
I'm really excited about this — and you should be too.
It's a brand-new resource we're offering ONLY to our most elite members — those who have demonstrated a commitment and willingness to learn.
And as a member of AWAI's Master Certification for Direct Response Copywriters — you're entitled to it.
It's called LABS…
And it's based on the idea that — no matter who you are, how good you are, or what you're trying to learn — you'll always get better with practice.
Take golf…
It's a sport I'm just starting to take up, and let me tell you — it makes copywriting look like a walk in the park!!
When I first went to the driving range, it would take me three or four swings before I touched the ball — and even then, it would dribble only a few yards in front of me.
But then I took a lesson.
I learned the structure and mechanics of a golf swing.
I came to understand the importance of the grip… the takeaway… why you hit down on the ball rather than try to "help" it up into the air.
I learned the role legs and hips play in the golf swing.
Lo and behold, after just one lesson I was making regular contact with the ball, hitting it straight and 50, 100, sometimes 150 yards in front of me.
Was I ready for the LPGA tour? Of course not!
But after just a few lessons and some trips to the driving range to practice what I learned, I was good enough to start playing with other club members who'd being playing for years!
Now…
AWAI's Master Certification for Direct Response Copywriters isn't just your "first" lesson in writing campaign copy…
It's your first eight lessons!
And LABS?
It's your version of the driving range, where you can further develop your game… practice your mechanics… work out a few kinks.
But unlike the driving range at the golf course…
LABS will always have a pro ready to help you…
Someone you can ask questions of, run copy by…
The copywriter's version of having an expert "check out your swing"… show you where you might be going wrong… and tell you how to fix it.
Now…
Because LABS is only for our best members…
Writers who've shown an eagerness to learn and a commitment to the craft…
We'll be paying close attention to who's in there…
We'll be able to see who's making progress on their writing…
Who's really showing a desire to "step up" their game.
Which means that even if you aren't one of the certification writers initially selected for our $7,500 Direct Response Mentorship…
Keep at it…
Let us know you want it…
And you could find yourself on the receiving end of a "surprise invitation" to take part in an upcoming campaign!
What This Training Is — and Isn't
Now, in a minute I'll tell you what it takes to be among the small group of AWAI writers who'll get to take part in this first-ever Master Certification for Direct Response Copywriters…
The preferred pricing for this inaugural event…
The generous discount we're offering you.
Even a way for you to try out the first couple of sessions with Sandy and her guests at ZERO RISK to you.
But before I get to that, let me make clear what AWAI's Master Certification for Direct Response Copywriters is and is not.
This isn't "sit back and watch" passive training.
Every session is LIVE with Sandy and her expert guest.
You can ask questions in real time during the training… or after via the private Facebook page… or BOTH.
EVERY question will be answered personally.
Bottom line — we want you to leave this Master Certification training as an expert at digital marketing campaign creation…
That's why we need you to immerse yourself in all eight learning sessions — and why you're strongly encouraged to submit writing assignments for personalized written constructive feedback and direction…
Feedback and asking questions is one of the surest ways to become a STRONGER writer — and the BEST way to let us know you're serious and want to learn more.
Now… I know submitting writing can be scary for new writers.
But please, put that fear and worry aside and know that we fully understand that you are just learning and that we don't expect it to be perfect!
Try your hardest and apply everything you've learned…
All we're looking for from you at this point is that you "get" it and you're willing to learn.
That's your best chance to be chosen to work on a campaign with us…
And we don't want your ambition to wane after the training either.
That's why adding LABS to the mix — and you getting to be among the first to experience it as part of this elite training — is so important to your success.
It's a chance for you to keep building on the skills you've learned… keep that all-important momentum going… gain the confidence of knowing that, if you have a problem or a question long after your training…
There's someone waiting who can help you.
Added Bonuses to Make You More Knowledgeable, as Both a Writer and a Marketer!

But LABS isn't the only perk designed to better ensure your success as a digital marketing campaign expert…

Sandy just submitted her "bonus library" request for this training, and I have to say…

It's one of the most extensive and generous lists of added benefits ever included in AWAI's certification training…

Benefits that, if you were to add up their value alone, would come very close to the full value of this elite "making of a linchpin" training.

It starts with three "extra" training sessions you'll have with Sandy:

Bonus #1
The Language of Direct Response
To outsiders, it can seem like a language all to itself.
And even if you've heard of the terms — do you really know what they mean and how they can impact every marketing campaign?
The Language of Direct Response is the "marketing dictionary" every new, serious writer needs…
With in-depth definitions of things like lifetime value, conversion vs. response rates, different list types, CPA, ROI, acquisition vs. renewal, continuity, upselling, down-selling, cross-selling, front-end vs. back-end, and more… along with insights into the impact they have on a direct response company's success and profitability.
Once you hear these terms defined and how they're used in every campaign, not only will you be able to "talk shop" with any marketer on the planet — but you'll set yourself apart from writers who should know but don't!
There's even a "metrics" section where you'll learn the response benchmarks you should strive for when it comes to conversion rates, clicks, click-to-open rates, sales, sales-to-open rates on such campaign copy as PPC ads, landing pages, email, sales sheets, and more.
Bonus #2
"Can't Miss" Lead Types:
A Copywriter's Million-Dollar Secret!
It's the "million-dollar secret" all the great copywriters have in their back pockets:
The seven surefire, can't miss, slam dunk lead types you can use to start off virtually ANY piece of copy in a way that immediately captures attention and engages your reader.
This is the knowledge that gave me so much confidence when I started writing — and makes the job of writing any blog post, any content article, any advertorial, any sales page, or any sales letter much easier and far faster…
In this special training, Sandy reveals these seven "magic copy starters," how they're structured, and the best products and situations to use each of them for, and gives you tons of examples to follow.
Rest assured, with this by your side, you'll never stare at a blank screen again — which is reason enough to keep this "lifesaver" of a resource handy at all times!
Bonus #3
Breakthroughs from Testing
One of the amazing things about direct response marketing is that the smallest turn of phrase, a tiny tweak to a headline, a subtle change to an offer — can result in a dramatic boost in sales and response.
And because we live in a digital world — you can test and know the response in an instant!
It's for this reason that a copywriter who understands the concept of campaign and copy testing is worth their weight in gold!
In yet another information-packed session on the "nuts and bolts" of direct response, Sandy will show you the finer points of testing… the basics of an A/B split test… which variables you should test first, second, third, and so on… and more — with tons of examples of tests that did work, along with ones that didn't.
Not only will your new insights into copy and campaign element testing make you more valuable and help you win the hearts and minds of marketers everywhere, but…
You'll discover how to use this newfound knowledge as a surefire "foot in the door" with any client you want to write for!
Bonus #4
"Open Later" Campaign Element
Templates and Checklists
As you know by now, each element of a successful digital marketing campaign "meets" your prospects at a different place in the customer journey…
And each serves its own special purpose, which is to gain the trust and respect of your reader by giving them the information they need or by helping them solve a problem they have…
And in the process, move your reader from "awareness" to long-term, satisfied, and happy customer.
But what will become remarkably clear to you through Sandy's training is that each element has a certain "structure" to the writing and has to "hit" certain points at different stages of the copy to work at its best.
To help you, we've created a series of "templates" that will help you write the most common elements of a digital marketing campaign… each with its own checklist so you can know you're hitting all the points that a particular piece needs to hit.
Why "open later"?
Simply because — as tempting as it might be to go straight to these "done for you" templates… we want to make sure you have the basic training in how to write these elements from the program first!
Bonus #5
Lifetime Access to WritersWanted
I'll be blunt…
With the high-level training you'll get from AWAI's Master Certification for Direct Response Copywriters — you're going to be qualified to write A LOT of copy.
So, Sandy and I thought — why not give members of this Master-level Certification access to the industry's largest jobs portal exclusively for copywriters?
It's called WritersWanted, and right now, there are over 3,000 paid writing jobs from direct response companies from all over the world waiting for you.
Plus, you can post your credentials, find valuable tips for landing clients — you can even set it up so that you're alerted when a certain type of writing assignment hits the job board for the first time.
Soon WritersWanted will be part of a membership program that'll cost hundreds of dollars a year…
But because of your participation in AWAI's Master Certification for Direct Response Copywriters — and the skill level you'll soon be at — we want to give you access to this amazing resource… for life.
Bonus #6
Conversations with the Masters
What Copywriters in the
Modern Era Need to Know
What an amazing "streaming" experience for anyone in direct response today…
Ripped straight from private conversations with some of the best copywriters and digital marketers — filmed and recorded at AWAI's 2021 FastTrack Bootcamp!
There's far too much to tease about here, but…
You certainly don't want to miss the high-level insights into getting to know your prospect from Marcella Allison, master copywriter, trainer, and Mentoress Collective co-founder — and learn the literary genre she thinks every copywriter should read…
There's the "million-dollar secret" superstar health writer and Clayton Makepeace protégé Carline Anglade-Cole learned working in customer service over 25 years ago… and the No. 1 thing anybody can do to start writing great copy immediately…
"Offers" expert Jason Fladlien talks about why positioning is everything in digital marketing today — and how putting together a great offer can save a campaign, even when your writing's not the best.
Russ Henneberry — the digital marketing pioneer who literally wrote the book on digital marketing with Digital Marketing for Dummies — talks about two success traits that can be nurtured in anyone interested in writing…
Plus, dozens more gems from industry experts, including business-building pro Ilise Benun… copywriting legend Bob Bly… Boardroom master marketer Brian Kurtz… B2B expert Steve Slaunwhite… writer, speaker, and brand expert Terri Trespicio, and others…
This is a rare opportunity to "binge" on the observations, insights, and best advice of some of the most consequential marketers, writers, and business builders of our time!
Make 2022 Your "Linchpin" Year!
I always love this time of year.
It's the perfect time to commit to your future — and make it your goal to finally achieve the success you know is within reach.
These days, the demand for skilled writers is off the charts.
We've been talking about "The Leap" all year — the pandemic-fueled phenomenon that triggered 10 years of anticipated growth in digital marketing to happen… in just three months!
Today companies NEED SKILLED WRITERS like never before.
But it's the writers who "get" marketing…
Who can talk to readers at each stage of the customer journey…
Who understand the Copy Continuum…
And can write a digital marketing campaign from start to finish…
Who'll move to the front of the line in 2022 and beyond.
These are the writers who will command the biggest fees.
That's WHY we put together this all-encompassing training NOW.
AWAI's Master Certification for Direct Response Copywriters will teach you all of it…
And in the process, separate you from the pack of "ordinary" copywriters.
Before I go over the pricing and direct you to the registration page — a quick recap…
Here's What You Get!
Eight weeks of LIVE training with 35-year direct response veteran Sandy Franks and an all-star lineup of writing and marketing experts…
A complete education in the art and science of digital marketing, where you'll learn to create AND write all the needed elements of a successful marketing campaign from start to finish…
Powerful (and recommended) "pretraining" modules that you can start right away to prepare you for the main sessions and allow you to hit the ground running…
Direct access to Sandy and her expert guests via the private classroom page — where you can get all your questions answered throughout your eight weeks of training…
Opportunity to land a $7,500 PAID mentorship, where you'll continue your learning "one-on-one" and be part of a team charged with creating a marketing campaign for an AWAI product…
A six-month all-access membership to LABS, where you can continue your learning, practice your writing, participate in scheduled training, get feedback on copy, get professional advice, meet up with trainers and expert writers, and more…
The opportunity to get CERTIFIED as a Master Direct Response Copywriter, where, once you pass, you'll have permission to proudly display your certification online and in all your self-promotion materials…
PLUS …
BONUS #1:

The Language of Direct Response , where you learn all the marketing terms "linchpin" copywriters need to know…

BONUS #2:

" Can't Miss" Lead Types, seven ways to start any piece of copy or content, so you'll never be stuck with a blank screen again…

BONUS #3:

Breakthroughs from Testing, more training for "linchpin" copywriters that's also a great "foot in the door" with any client…

BONUS #4:

"Open Later" Campaign Templates and Checklists, handy reminders of how to structure all the writing elements of a campaign and ensure all copy points are covered…

BONUS #5:

Lifetime Membership in AWAI's WritersWanted Jobs Portal, the industry's largest listing of writing jobs for copywriters with instant access to over 3,000 paid assignments…

BONUS #6:

Conversations with the Masters, must-know insights from some of the most consequential writers in digital marketing today.
As you can see, there's a lot here.
And you'll notice — it's all provided to give you every opportunity to succeed as a highly skilled, linchpin, direct response copywriter.
Remember, copywriters who know marketing… who can walk into a company… and plan and execute a marketing campaign… are golden.
These are the writers who are first in line to land the BEST jobs with the BEST clients…
These are the writers marketers will line up to work with…
And who can command single project fees that stretch well into the five figures… even higher when royalties are involved.
Remember how AWAI member Guillermo's fortunes soared when he turned his focus to understanding the customer journey and Copy Continuum?
Now he's earning well over $200,000 from AWAI alone…
And we're just one client!
AWAI's Copy Continuum — along with the in-depth training you'll get through this elite certification training — gives you the knowledge and the skills to perform at this level.
Which is why — at $5,000 — this Master Certification may just be the best educational investment any serious writer can make in themselves.
But when you register today, you won't pay the full price…
Through this very limited "encore" invitation, you can claim access for just $2,500
Think about that for a moment…
For about one-fourth of what you could be charging to write one digital marketing campaign — and a fraction of the royalties you could see as a result…
You can lock in a skill that will keep paying you for life.
Pay Over Time if You Like
$500 Today Secures Your Spot…
With ZERO Risk to You!
If the full price is too much to handle right now…
We've even prepared a convenient payment plan option, so you can lock in your spot now for a much smaller amount and pay the rest over time.
No fees, no interest, no credit check, no applications to fill out. We make it very easy. Just the payment split five ways. (See the Registration Form for amounts and how to select this convenient option.)
Now…
I respect that this is an important decision. But if you're thinking of waiting — please consider these three things:
Because of the feedback involved and the collaborative nature of this training, space is limited — so there's no guarantee you can get in later. Also, given Sandy's schedule, this is training we'll be hard-pressed to offer any more than once per year.
The price for this training will never be lower. If anything, it will be higher as the first "live" day nears.
We have an amazing "zero risk" guarantee specifically to protect you if you change your mind. Simply sign up today, and you have from now until the end of your second session with Sandy to request a FULL REFUND if you want it.
So, if you're serious about making 2022 the year you become a highly skilled and COMPLETE writer…
There's no reason to wait.
Click the button below to claim one of the available spots…
Your LIVE training with Sandy and her expert guests begins January 12… with your free six months of access to LABS to follow…
But you won't be twiddling your thumbs until live training starts…
We'll send you your "jump start" pretraining sessions as well as your library of extras and bonuses right away…
Including full access to WritersWanted — so you can start scanning for your dream writing assignments and set yourself up to get "alerts" when certain jobs come up.
And don't forget, keep BOTH EYES ON THE PRIZE…
Your opportunity to be part of a campaign launch team with AWAI… and be paid $7,500 for your participation!
I hope you're excited about that.
I'm excited for you!
And I'm excited about the amazing impact AWAI's Master Certification for Direct Response Copywriters will have on your writing career in 2022 and beyond.
Remember, we're talking about learning to write short pieces of "campaign" copy — ads, content, landing pages, sales sheets, emails — all part of the Copy Continuum…
All based on specific formulas proven to work…
Formulas you'll learn and master through this all-new, one-of-a-kind training.
Again, you can claim your spot while there are still openings by clicking the button.
And I'll see YOU with Sandy and the entire team soon!
To your success,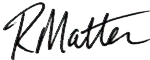 Rebecca Matter
President, AWAI
P.S. Two things as a reminder…
Payment Plans…
Because we want nothing to stand in the way of your getting access to this life-changing training, we offer a no-hassle payment plan that lets you pay over five installments, so you don't have to pay in full up front.
If you'd rather pay in full and save even more, simply choose the "pay in full" option on the invitation page — or call our Member Success Team at 866-879-2924 (Monday–Friday, 9 a.m. to 5 p.m. Eastern Time) and they can answer any questions and set you up on the spot!
Zero Risk…
Plus, you can lock in your spot now with your first small payment — even try out your first two sessions — and if you change your mind, 100% of everything you've paid will be refunded in full!
Again, one call or email to our Member Success Team and they'll take care of everything.
Click the button below and I'll see you soon!