The Fun, Fast,
Do-It-from-Anywhere Writing Skill EVERY Writer Needs to Know in 2023
This estimated $72 billion industry has grown 243% since 2016 — with no end in sight. 9 out of 10 businesses already use these short, fun posts every day…
… and they desperately need your help!
Dear Reader,
The next time you see a group of friends out to dinner, ignoring one another while they're mesmerized by their mobile devices…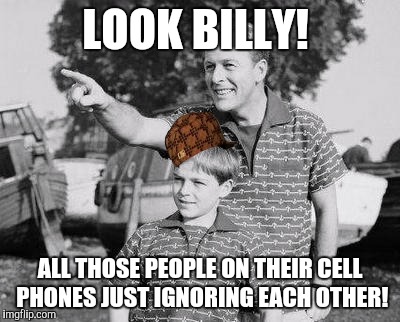 Or a fast-walking pedestrian almost bowls you over on the sidewalk because his head was down, staring at his screen…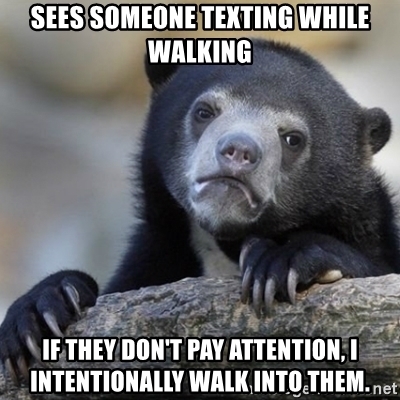 Or you notice someone at a café tapping away with her thumbs while enjoying her coffee…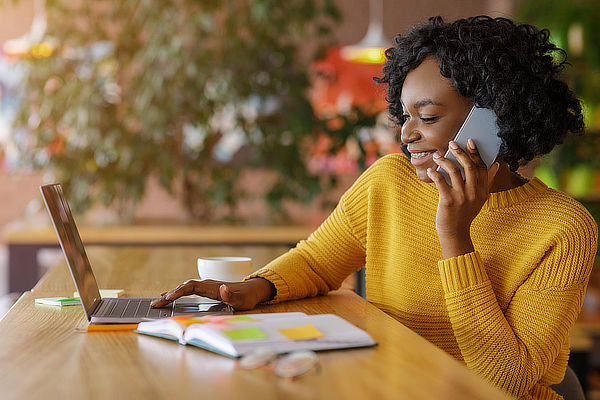 Don't be too quick to pass judgement.
It's easy to assume they've lost any sense of manners or social etiquette…
But more likely, some of them are actually getting paid right in front of your eyes.
And they're doing it with nothing but their smartphone.
It's easier than ever to get paid to write quick social media posts while you're going about your day — running errands, getting coffee, even waiting for your next Netflix episode to auto-play!
Because these posts are often less than 50 words typed out on your smartphone…
And you can write off-the-cuff — with no planning or rough draft.
The whole point is to start a conversation. You're not even trying to sell anything.
That's how easy this is!
Plus, it's a heck of a lot of fun.
Sometimes you'll just write a simple question to get people talking…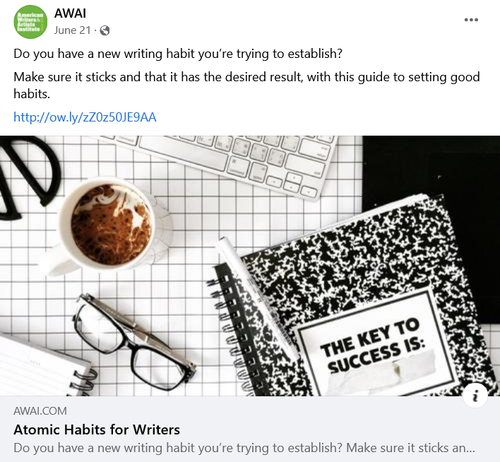 Or you'll create a poll…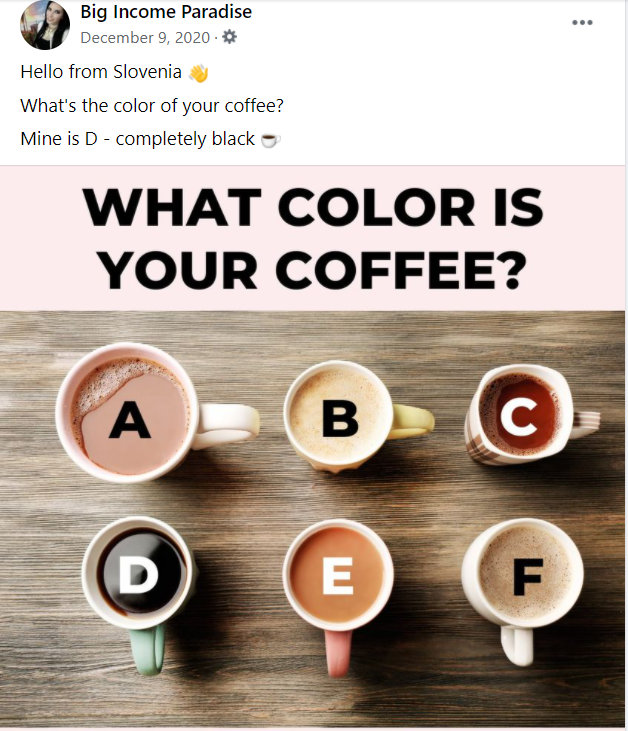 Or even post a funny meme…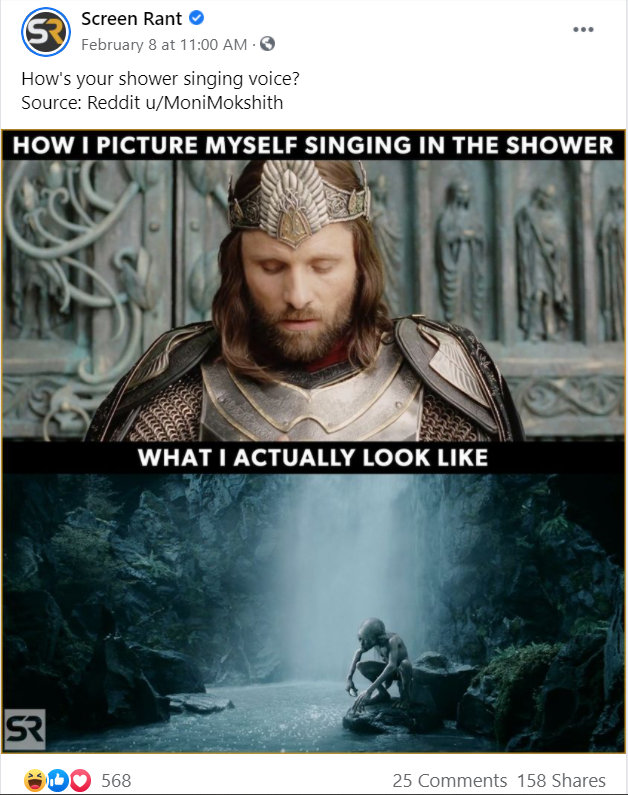 Nothing to it!
And don't think for one second that social media is just a young person's game…
ANYONE can write social media posts — no matter how old you are or if you've done it before.
Get this…
Helen Van Winkle was an 85-year-old retired factory worker from Kentucky when her great-granddaughter helped her upload her first picture on social media seven years ago.
Even though she's "grandma" in real life, her online persona these days is "Baddiewinkle." Now 93 years old, she has 3.3 million Instagram followers.
She's become a fashion icon for her generation. And with sponsorships from popular brands like Smirnoff Vodka and the investing app Stash, she's made up to $5,000 per post!
Haley Fox is also having a blast while making money on social media.
This 51-year-old mom of three posts on everything from home décor to lifestyle hacks to her personal skincare routine.
It's led to collaborations with big brands like Target, Kroger, Thomas' Bread, and Lancer Skincare.
And there are MANY more people like Helen and Haley who are living their best life on social media in their 50's all the way to their 90's!
So here's the thing…
If this looks like the type of writing you want to do…
You don't need to find a magical "easy button."
There's already a growing group of writers who are getting paid thousands of dollars a month per client…
… with the predictability of a full-time position…
… and the freedom of a freelancer…
… writing short, fun social media posts…
… and doing it from wherever they happen to be, with nothing but a smartphone!
It's easy to miss this opportunity because it's right under your nose. And because there's a very good chance you've been using social media already without getting paid for it.
That's why I want to let you know how YOU can make money writing for social media in very little time…
Why businesses of all sizes are turning to these quick, conversational, engaging posts like never before…
And how you, as a writer, can earn up to $3,000 per client every month like clockwork, using nothing but your smartphone.
Opportunities Galore
There's a nearly endless supply of money flowing to social media.
And there are opportunities everywhere!
Social media is a $72 billion industry that's still growing.
And 93% of companies in the U.S. use social media in their marketing.
At this point, social media is so ingrained in our culture that we expect businesses to be there.
Otherwise, they lose credibility and leave a lot of money on the table.
So whether we're talking about big brands like L'Oreal…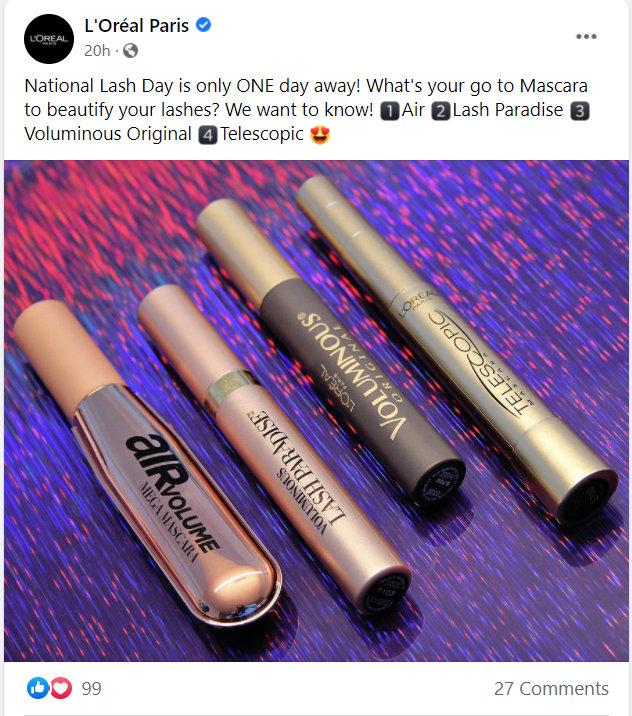 Lowe's Home Improvement…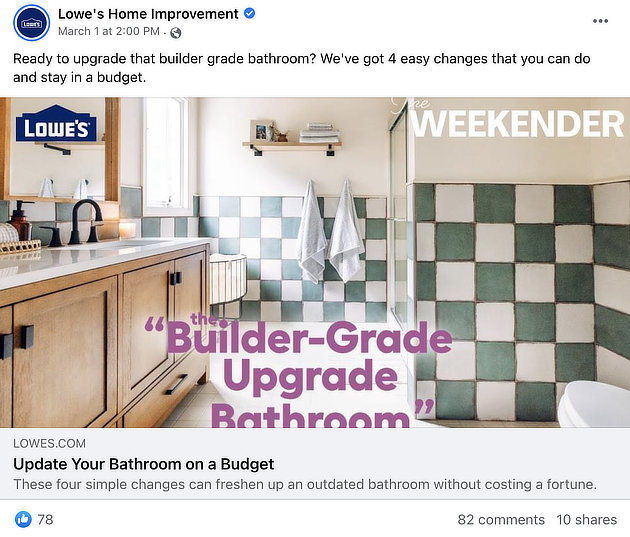 Or the NHL…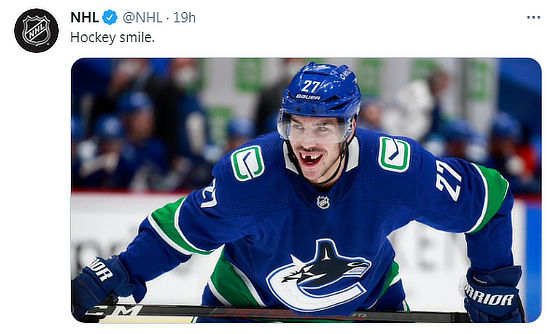 Or your local mechanic, gym, or restaurant…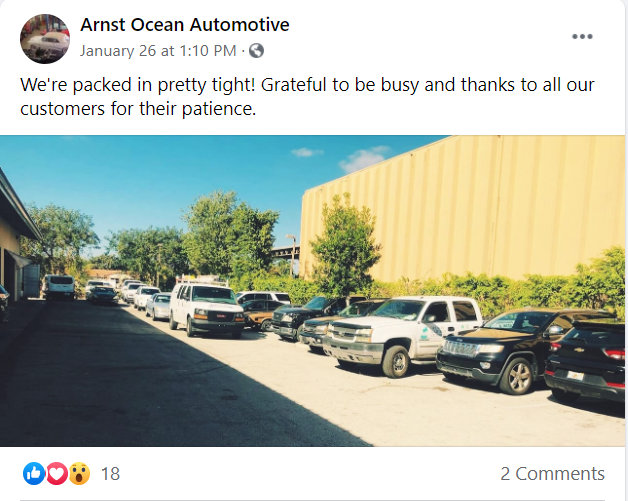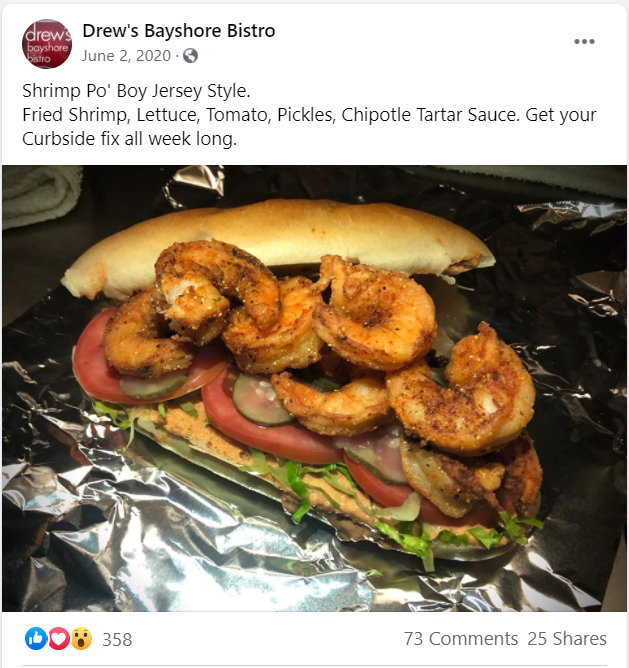 Chances are they're on social media. And for good reason…
In a moment, I'll show you how simply increasing engagement with their followers grows their sales and is a worthwhile investment for them.
But before I do, I really want you to see how HUGE this opportunity is.
One reason is because there are so many social media platforms now…
Not just Facebook, Twitter, Instagram, LinkedIn, and YouTube…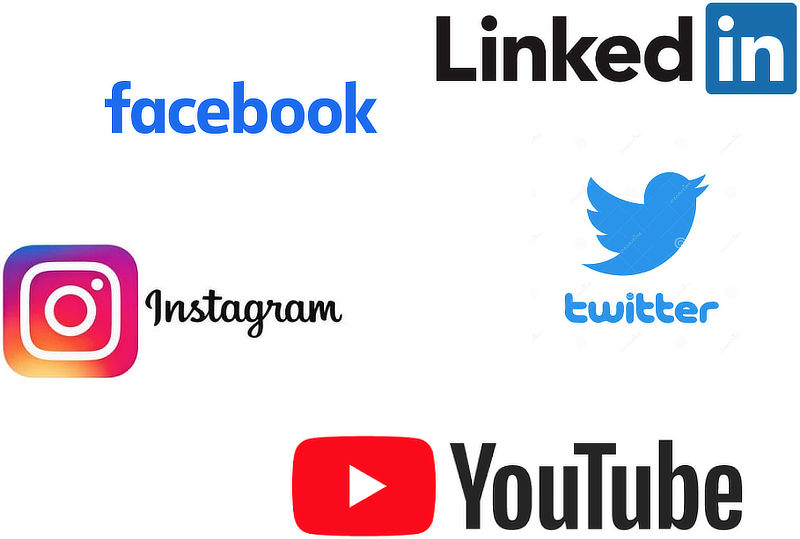 But there's also Snapchat, Clubhouse, Reddit, Pinterest, Yelp, Tumblr, TikTok, and so many more.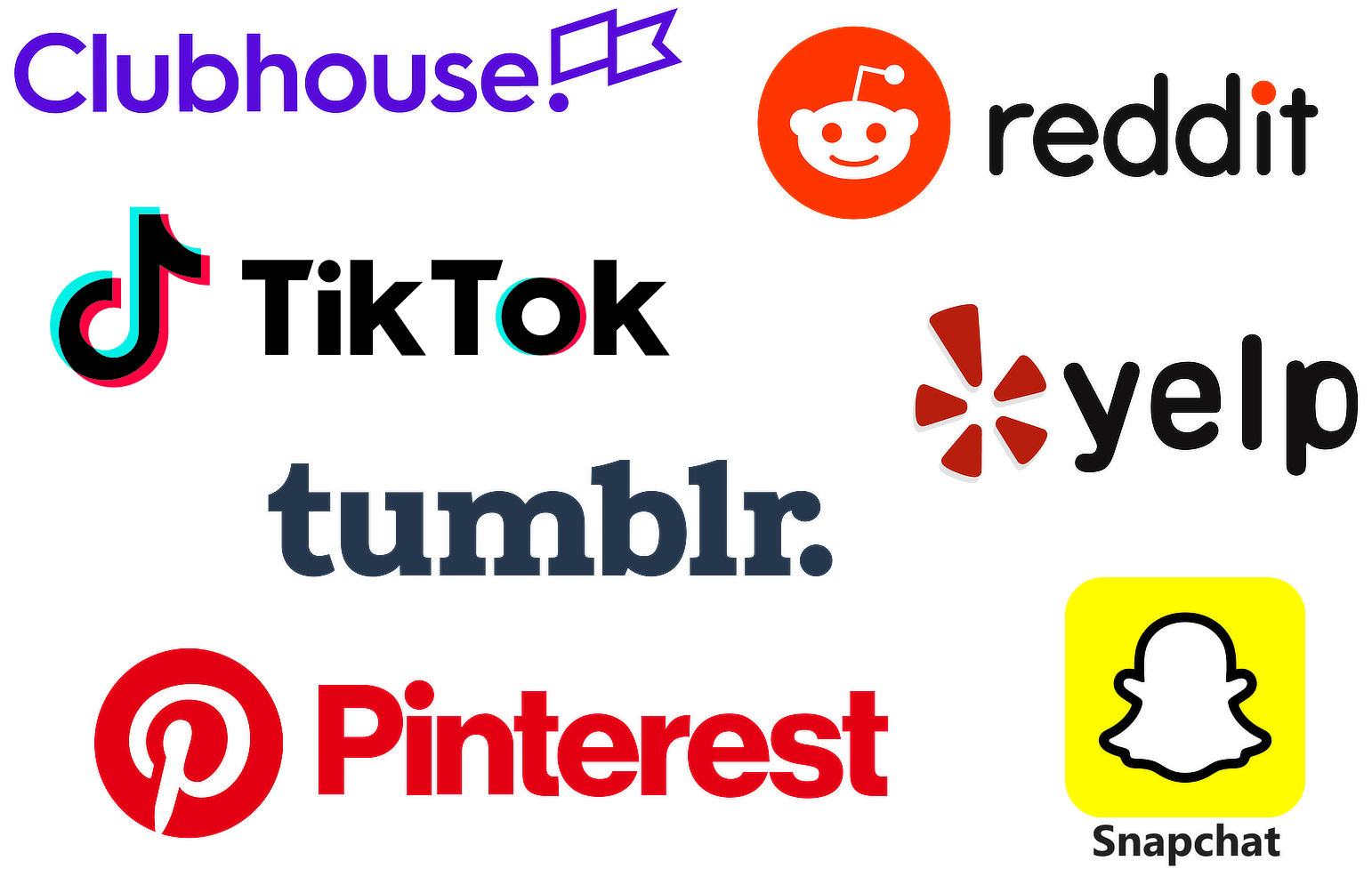 And there are a couple of things to keep in mind here…
No one uses every social media platform. It's far too much. Companies use the platforms that make the most sense for them.
And the more platforms a company uses, the more time it takes to keep their social media updated — and the more help they need from writers.
So having a variety of social media platforms available for businesses to use just adds to your opportunities.
Now, let me show you why social media's influence has grown so big…
Social Media's "Influence"
Has Companies Handing Out Cash
Social media has become so powerful for one obvious reason…
Because so many people use it!
Literally more than half the world's population is on social media now.
That's more than 4 BILLION people!
Smart companies are able to take advantage of this and get HUGE audiences while paying relatively small sums of money. Especially compared to traditional advertising.
Think about it like this…
The Super Bowl is often thought of as the biggest event of the year for advertising. In 2021, companies paid around $5.5 million for a 30-second TV commercial.
Granted, almost 100 million people watched the game. That's a LOT of eyeballs on their ads.
So if companies are willing to pay that much money for ONE spot…
… especially knowing they lose many viewers who are distracted, on a bathroom break, or grabbing a snack…
Don't you think they'll pay to get in front of big audiences on social media?
Of course they will!
Recently, Snapchat has been paying out over a million bucks collectively a day to users who make viral content. It's worth it to them to HEAVILY compensate anyone who brings a big audience.
One person who's benefitted is Cam Casey.
Since he brings so many viewers to their platform with EVERY post, they've paid him more than $3 million in two months…
… mainly for short videos doing goofy things like making soda bottles and watermelons explode!
And if you think that's wild…
How about this…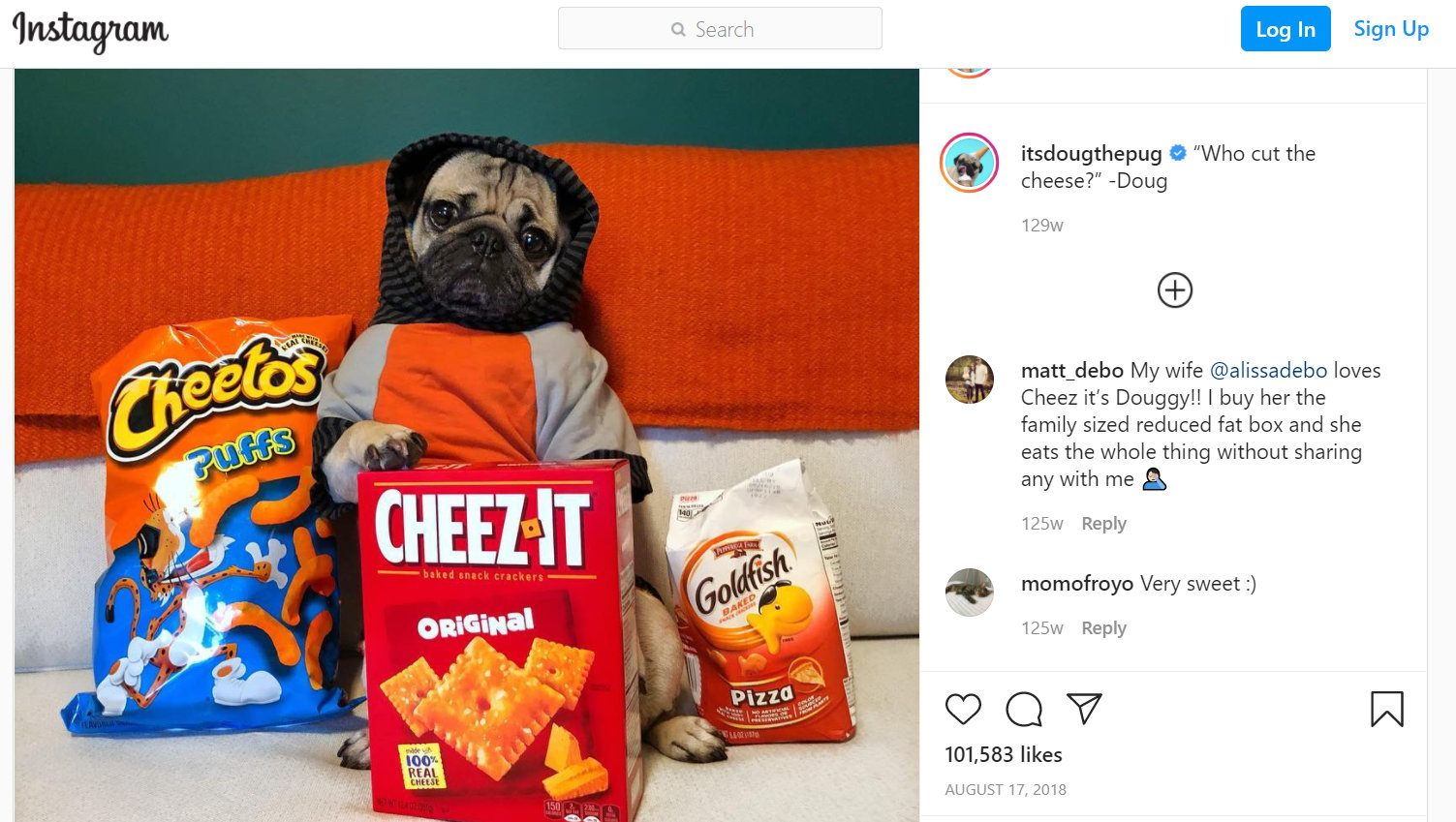 Meet Doug the Pug!
He has more than 3.7 million followers…
So don't you think it's worth it for the brands that make Cheetos and Cheez-Its to pay a few thousand bucks to get a post like this on his Instagram feed?
That's nothing to them!
But it helps Doug earn an estimated $476,000 a year…
… basically just for being cute. 😍 🐶
$64 Million Tweets
Now, Cam and Doug the Pug are proof of the huge audiences companies can get in front of on social media…
But you don't have to be a social media "influencer" to tap into this giant opportunity.
Companies simply need to hire writers who can engage with their audience on social media in fun, interesting ways.
When you learn to do that, it's totally reasonable that you can earn $3,000 a month per client on retainer for writing short social media posts!
I'm sure you've heard of Wendy's, the fast-food chain.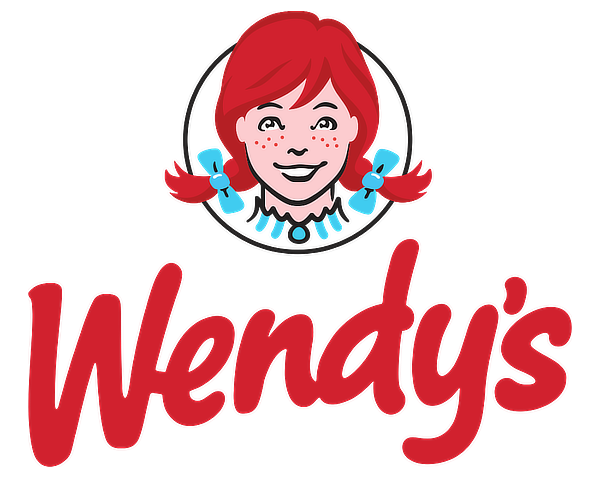 Heck, you've probably eaten there.
Well, back in 2017, sales were lagging.
So what did Wendy's do?
They started a new strategy to grow sales, using social media.
To get engagement, they went bold… snarky… (and frankly, hilarious).
Here's a quick example: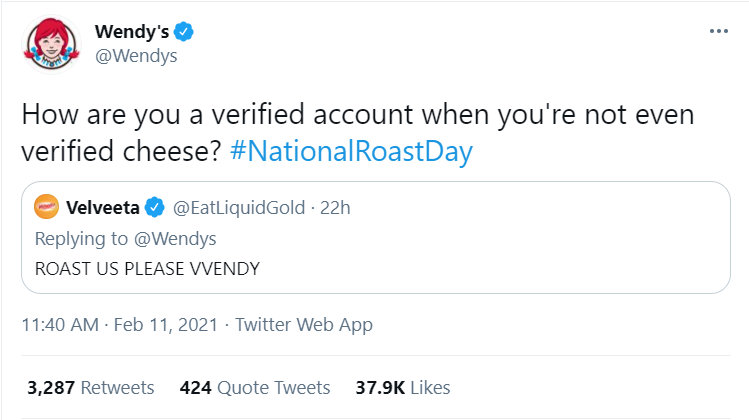 Or sometimes, they'll create drama by tweeting jabs at their main competitors: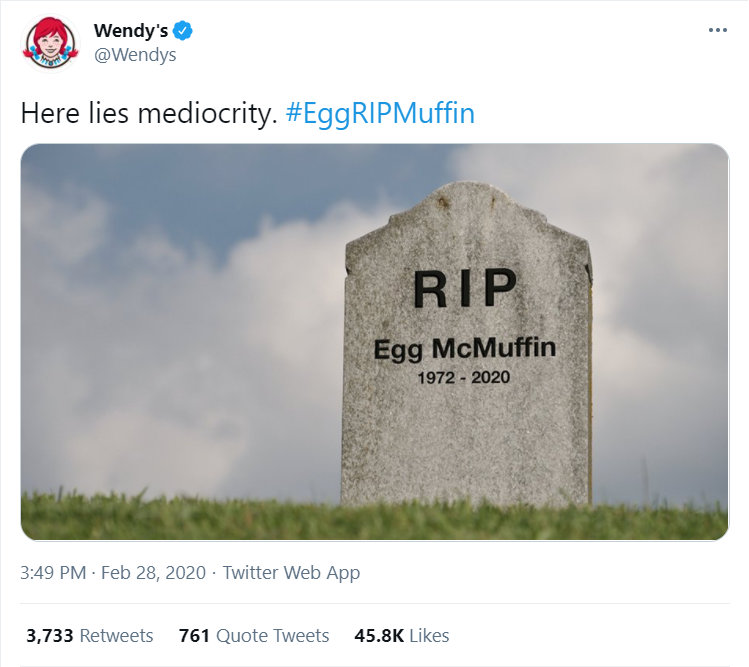 And guess what?
They get crazy engagement with their followers!
By making these simple changes (and posting these fun and crazy tweets), they added about 300,000 Twitter followers in six months.
But here's where it gets juicy for you as a writer…
After implementing their social media strategies, Wendy's sales grew dramatically and their net income ballooned by $64 million…
… in a single year! (A 50% increase, thanks to social media.)
So think about that —
If social media can increase just one company's sales by that much…
… do you think they'll care about paying a big monthly retainer to a writer?
Even if it was $10,000 or even $30,000… it'd be worth it!
And it's the same with a smaller company.
If you can help increase their sales with social media (which is very doable), then $3,000 a month is nothing to them. (In fact, they may insist on paying you more since you could be making them so much money!)
Let me introduce you to one guy who got a HUGE boost from social media…
Social Media Gave Steve His Big Break…
and a 925% Increase in Income!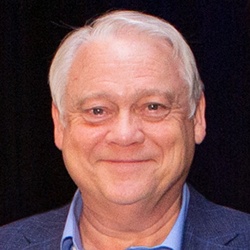 When Steve Maurer started his part-time writing business to supplement his income as an electrician, he tried cold-calling prospects, using networking sites, and scouring the Web for writing gigs.
As you can imagine, it was tough.
He earned $4,000 his first year — which wasn't bad for just a few hours a week.
But it took far too much effort to even reach that amount.
Luckily, Steve turned to social media, realizing how crucial it is to most businesses' success.
He then offered to use his social media skills for the clients he was interested in working with.
And since most of them weren't doing great with social media anyway…
They were happy to "try Steve out."
And boy, did it ever work…
His income skyrocketed to $41,000 in just a year, still writing part-time, and set the stage for him to build a lucrative writing business that's finally let him feel comfortable retiring as an electrician!
Get Paid to Write Short Posts from Your Smartphone While You're Busy Living Life on Your Terms
By now, you've seen that you can make excellent money writing social media posts.
And this isn't the type of writing that's going to have you chained to your desk all day, struggling to find the perfect word.
🎉
"I love working on social media for clients because I can literally do it from anywhere! I just whip out my phone, write a post for the day, and check for comments. It's also convenient because I can schedule posts in advance if I know I'm going to be busy. My social media retainers are some of the easiest (and most fun) clients I take!"
Rachael Kraft
🎊
"Social media management is the best gig for taking control of your time — you set your own schedule, you get paid a healthy fee every month, and you can work from any device that has access to the internet. It offers the most flexible ongoing projects I've ever had, and I am thrilled to include it in my services."
Robert Rice
It's simple writing you can do while you're lounging on the couch…
Waiting to pick your kids up from school…
In between loads of laundry…
One Social Media Marketing Manager I know, Jen O., even told me she's written for clients while enjoying a beautiful day on a kayak!
With just your smartphone, this is a "job" you can do from anywhere — when it's convenient for you.
And guess what?
This is true whether you've been writing copy for years or you're just starting out…
So Easy a Beginner Can Do It…
Social media is PERFECT for beginners.
You already have a leg up if you use social media in your personal life.
But even if you don't, no worries.
It's one of the easiest types of writing to pick up.
Let me ask you a question…
Do you think you can write a post that's 280 characters max?
Of course you can!
And that's all you're allowed on Twitter anyway.
Here, look at this…

You can write a post like that, no sweat.
How about this…
Can you write a question for a poll that's one, maybe two sentences?
Easy-peasy!
No doubt you can write something like this: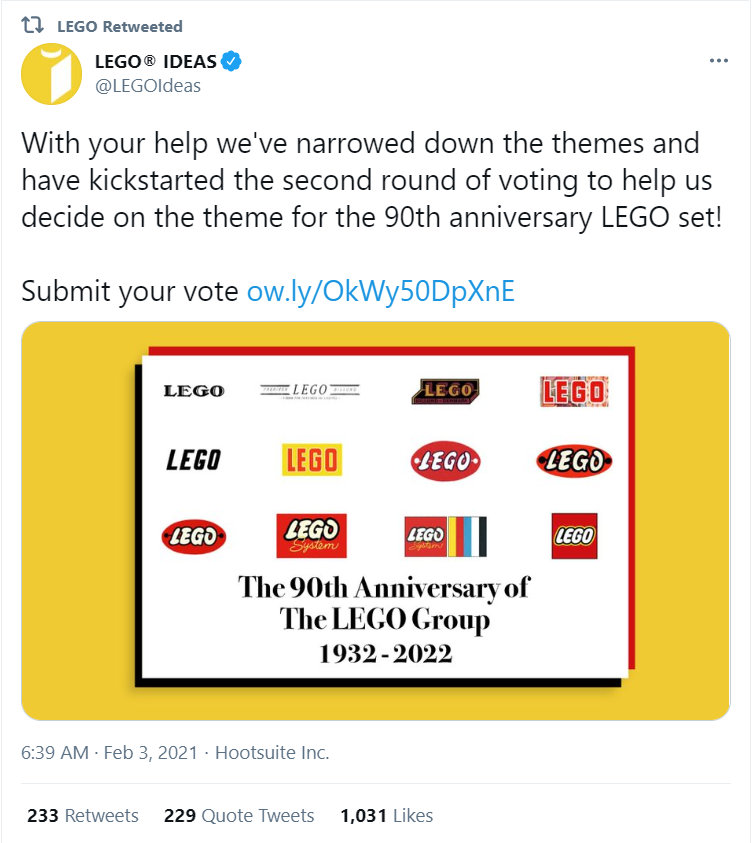 Remember, the name of the game with social media is SHORT… FUN… and EASY.
It's not about selling, persuasion, or following "rules."
Simply by engaging with people, more sales will come almost automatically.
And if you need help figuring out what to do or how to structure your posts, here's another thing that makes this really simple…
You can see what other companies are already doing.
Just get on a few social platforms and follow some of them.
When you see what they post, you'll pick up what works for you and what doesn't…
What makes you want to engage with them — and what turns you off…
That gives you a good starting point.
But there's another reason you should choose social media if you're new…
Your Springboard to
Even More Lucrative Projects
Social media isn't just your "in" with new clients…
It's also your "in" for even more projects — and higher income.
Think about it…
As you manage your clients' social media accounts, you'll become intimately familiar with their business… their brand… their products… and their customers.
So who better to write even more content and sales copy for them?
When they need blog posts written every week or month…
You're the natural choice.
When they need emails…
It's you.
New ads?
You!
Let's just say one client starts throwing some extra assignments your way…
Like a weekly blog post… a series of three emails… and four small space ads.
That could be worth $2,000 to you. For just a few extra assignments in one month. From one client.
Now imagine if you have two or three clients, and they all want you to do this for them.
You could add another $4,000 to $6,000 to your income.
And the sky's really the limit here. Because every client has different needs.
Social media can be your springboard to even more lucrative projects if you want to take them on.
🎉
"It amazes me how many businesses hate doing their own social media. Most of them understand the need for it, they just don't enjoy it. When I mentioned managing social media accounts as one of my skills, my very first client practically begged me to take it off her plate!"
Holly Rhoton
You Pick What You Write About
Now here's another thing that makes social media so much fun as a writer…
Beyond the engaging, conversational posts you'll write…
And the fact that you can write them from your smartphone no matter where you are…
You can also write about practically ANYTHING!
Social media has no limits.
Do you love wine?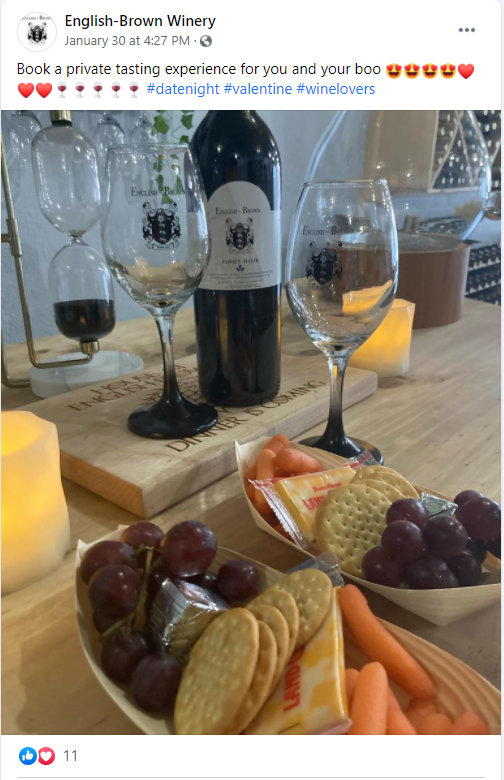 What about golf?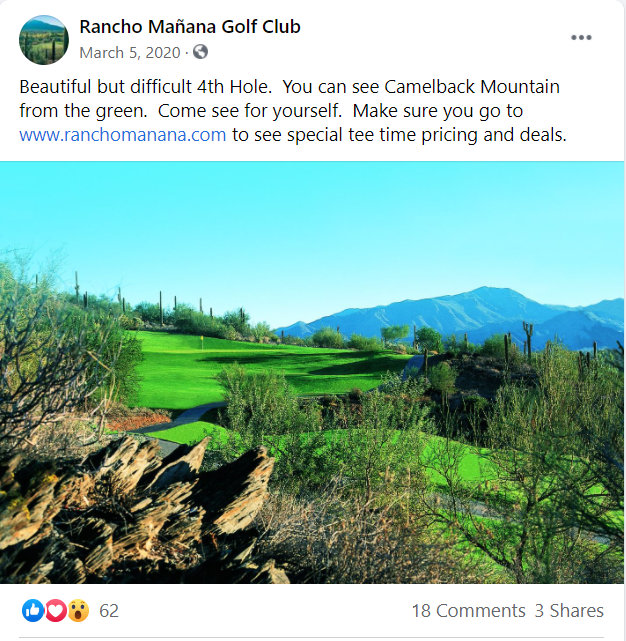 Even if your interests are more obscure — like Miranda, who blogs and posts on social media about the magic of celebrating Halloween 365 days a year…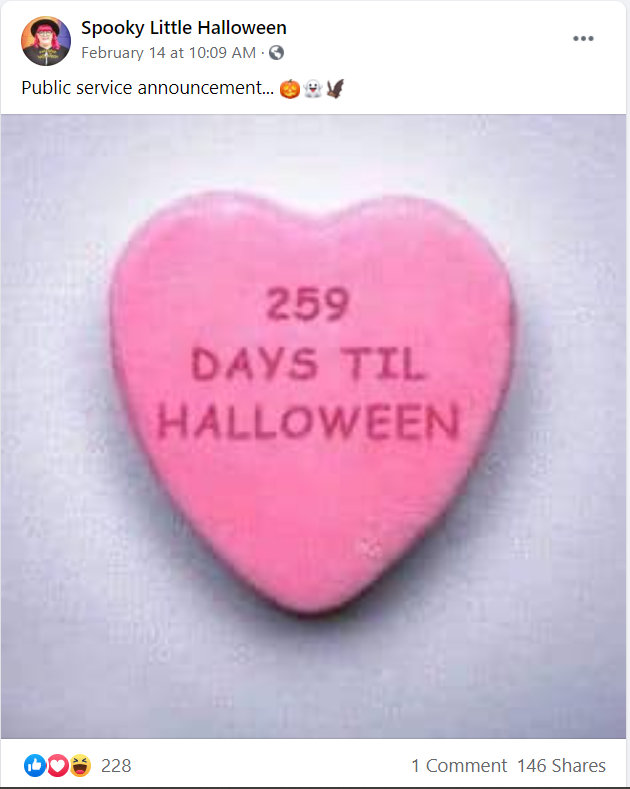 There are companies and opportunities out there for you.
Whether you'd like to stick with whatever is in your professional background…
Or you want to write about a hobby or passion…
There are companies in those areas using social media.
And with social media being SO widespread, it's become necessary for you as a writer to know it.
No Longer Optional…
Look…
Yes, social media is FUN…
You can do it from anywhere…
And you can make great money consistently.
But bottom line…
It's become so huge that social media is no longer "optional."
More than half the human population uses it…
Including 82% of people in the U.S.
And that number continues to grow.
Now companies have no choice but to get on board.
Which makes it a skill copywriters need to have going forward.
🎉
"It started at a company where I took a position as their social media specialist. I was very good at it and met their online sales goals, but I hated going to an office. I wanted to be footloose and fancy-free.
When people asked me what I did for that company, they'd want my social media help for their own small businesses.
Because writing for social media is a skill that will make you valuable to practically any client."
Angela Payton
That's why we've put together one of the best trainings ever on how to make a fantastic living doing this for companies…
… and to show you the ropes, we've brought in the "Best of the Best"…
Meet Your Social Media Expert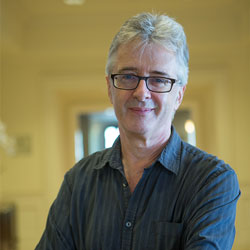 Nick Usborne has a client list unmatched by just about anyone I know. He's worked with Disney, Apple, The New York Times, the U.S. Navy, John Deere, Yahoo, Microsoft, America Online, and many, many more.
And he's been talking about the opportunity for businesses to use social media for over a decade — long before it became common practice.
In fact, he's exceptional at using social media himself.
Get this…
Not only does Nick use Facebook and Twitter to promote his copywriting business and engage with clients and other writers…
He uses Instagram to post cool pictures of coffee and coffee shops for his Money-Making Website…
And he reviews coffeemakers on YouTube, too.
That's four social media platforms.
But if you think that's a lot…
Nick actually knows and uses 16!!!
That's how crazy he is about this stuff!
Now don't worry — you just have to master ONE to get retainers that can easily pay you up to $3,000 a month. But if you decide to learn more (using what you discover from Nick), you'll make yourself even more valuable to clients.
And Nick is "in the trenches" every day, trying things out, seeing what works and what doesn't.
That's why, when we set out to create the ultimate social media program a few years back, Nick was the obvious choice to create it.
And we were blown away by what he put together originally — and by all the additions and updates he's made to keep ahead of the curve in this ever-changing marketing channel.
🎉
"No one knows social media like Nick Usborne. I hadn't the slightest idea how to get started so I bought his social media program and away I went. Trained and ready to go in just a few days."
Holly Rhoton
🧨
"Incredibly valuable! Nick helped me feel not so intimidated, and I'm already working on one social media project."
Judy Garrison
🎊
"Landed a 2-year retainer agreement on Easter Sunday 2 years ago. Managing social media accounts for a client's restaurant and 5 food trucks. I also rebuilt his website. I added a blog, and a newsletter and did some video work for them as well (all upsells).
"When I started their social media they had 38 followers on Facebook, and they now have 6,500 followers. I achieved that with organic posting and no paid advertising. Their catering was up over 50% the previous year as well."
Matthew Troncone
Introducing How to Make Money as a Social Media Marketing Expert
Nick created a step-by-step, take-you-by-the-hand approach that will transform you into a social media expert in as little as a few weeks.
You'll learn how to get started on all the major social media channels… how to write for them… and how to maximize your income by positioning yourself as a consultant.
You'll get best practices to follow that will take the guesswork out of your writing.
And you'll learn about the most important tools to help you stay organized and provide the best possible service to your clients.
Of course, Nick has also devoted an entire section of the training to teach you how to land social media clients…
… and another to show you how you can use your own social media accounts to promote your freelance writing business.
Let's take a closer look at everything you'll find in the program.
🎉
"I have a boutique winery client. I saw them posting about an event at an out-of-town wine bar on their personal pages instead of the business page. I took what they posted. Rewrote it into a Facebook Ad for them. I included a link to the event in the text area. I added beneath the link that if any customer in the area of the event would like wine delivered to them, they could purchase wine through the Facebook page. The CTA was the wine shop. The event was the solution.
"They sold 60 of the 100 tickets for the event. They sold over 6 cases of wine prior to the event. Over $1,800 in sales. The wine bar continues to order their wines.
"It's a part of what lead me to AWAI. I knew my work was good. I just didn't know how it was so good. Or why it worked so well?
"Now I do and it's life-changing for me."
Angela Payton
Here's What You'll Learn
🚀
Module 1
Launching into Social Media
Now it's finally time to get started in the fun and lucrative world of social media!
In your first week, Nick will give you a total understanding of social media marketing…
Why it's so important for businesses…
How businesses should use it…
And what you're going to need to become an expert and produce real results for your clients.
But before you get to clients…
In this first module, you'll focus on using social media to help your writing business.
You'll discover…
What makes social media different from other types of marketing…
Four major social media opportunities for freelancers…
Step-by-step "walkthroughs" to help you register for Facebook, Twitter, and LinkedIn…
Five crucial considerations for you to keep in mind as you build out your Facebook page…
A powerful "hack" that will help you find out what's most important to your prospective clients…
The "secret sauce" to making customers and followers feel more connected to you and spiking engagement on social platforms…
How to use Instagram Stories to build attention and brand loyalty…
And much, much more!
⌚
Module 2
Leveraging Social Media's
Future by Understanding
Its History
Whether or not you already know how social media works, Module 2 will be an eye-opener.
That's because Nick will do a deep dive into the history of social media (so you'll have good "foundational" knowledge)…
But also into everything today's social media is capable of achieving for you and your clients… now and well into the future.
You'll discover…
How the "Exponential Effect" makes the potential reach you have through social media larger than anything else that's ever been available in the world of media — ever…
How social media has leveled the playing field between companies and regular people — and why this presents such a challenge for companies…
Why you need to know "earned media" and how it can be a major disruptor for the companies who hire you…
The story of a vlogger whose airline review video went viral and got 7x the number of views as a paid promotion from a massive Hollywood star…
The 16 social media sites Nick uses on a regular basis (plus which ones should you be using — and how)…
💸
Module 3
Using Social Media
to Make Money (for You and Your Clients)
This is what you've been waiting for…
How to MAKE MONEY!
So I'll get right to it.
You'll discover…
The eight biggest goals of social media and how to prioritize them for every client…
The three qualities that helped Nike nearly double their Facebook followers in a weekend…
The Facebook "tweak" you can steal that turned Burt's Bees into a social media powerhouse…
"Influencers" and "connectors" — what they are, why you need to attract them, and how to do it…
The three levels of loyalty you need to build through social media…
How to use location-based marketing to promote live events on social media…
How to streamline the sales cycle by selling directly through social media rather than through a website (and the hidden benefit you'll get when people buy through your social platform)…
The most important thing you can do when building your brand on social media…
And much, much more!
🤩
Module 4
How to Become a
Social Media Superstar
It's easy to be overwhelmed by all the social media platforms out there.
But as Nick explains, "just four things" can happen on social media — and each one can have an enormous and immediate impact on your or your client's business.
In Module 4, Nick simplifies everything by explaining those "four things"… and showing you how to execute within that framework.
You'll discover…
The power of sharing: five ways to get your content shared and retweeted…
The value of short-form content, and how tiny pieces of content add up over time into a thriving business relationship…
A super simple, six-step process for implementing any social media effort for any type of company…
Nick's 10 "best practices" for social media — lessons learned from 20+ years working with the world's top online marketers and social media powerhouses…
The three things you never, ever want to do with social media…
And much, much more!
🧰
Module 5
Your Social Media
Marketer's Toolbox
At this point, you'll have a solid foundation in social media. You'll understand the history of the medium. And you'll know how to plan and execute a social media campaign for your business and for clients.
While all that "soaks in," Nick dedicates Module 5 to discovering all the "tools" you need to know about as a social media expert — to monitor trends, measure activity, and report results back to your client.
This is the stuff that separates the pros (you) from the pretenders out there.
Plus, it's a great way to gain an even deeper understanding of the "inner workings" of social media, so you can keep delivering enormous value to your clients.
You'll discover…
The simplest way to manage multiple accounts across various social media platforms…
How to identify the top influencers in your niche or topic area — people who can help you get more followers and more customers for your clients…
How to simplify your week by "pre-scheduling" posts to multiple accounts…
How to know if a topic is being "loved" or "hated" on social media (and how to quickly fix it if it's the latter!)…
And much, much more!
⭐
Module 6
Doing What You Do Best:
WRITING for Social Media
At last…
You get to start writing!
You'll also get into the nuances of writing traditional sales copy — like websites and sales letters — versus writing for social media.
To write well for social media, you'll have to forget some of the writing "rules" you've learned in the past.
This is a totally different ballgame.
And once you discover just how fun and easy (not to mention lucrative) writing for social media can be — you might not want to write anything else!
You'll discover…
The "only four reasons" people will follow you or your client on social media — and how to be an expert at ALL of them…
How to build deeper relationships by injecting "personality" into your social media posts…
When to be "controversial" and when to be "weird" — and how both can promote sharing, and could even make posts go viral…
Proven techniques for grabbing (and keeping) attention…
Four ways to get retweeted to build credibility…
Five tips to optimize for social media and how they differ from optimizing for search engines…
And much, much more!
👔
Module 7
Clients! Clients! Clients!
With the foundation you've built in social media…
Including your ability to write for this medium…
Now it's time to get paid!
And it all starts with Nick's step-by-step process for selling your social media services so you can land your first client in no time…
You'll discover…
Why every social media expert should specialize — and how to find your perfect niche…
How to build the ultimate professional website to promote your social media services — at virtually no cost…
How to "talk" to a prospective client like an expert — including the first five questions you MUST ask…
Your "A-to-Z" plan for dealing with a new client — from your very first contact… to quoting your fee… to creating a plan… to getting paid… and everything in between…
And much, much more!
☄️
Module 8
Put Your Social Media Savvy
to Work for YOUR Business
And finally… you can't forget about yourself!
With everything you've learned about social media by now, you'd simply be leaving money on the table if you didn't use your new skills to help your own writing business.
You'll discover…
The easiest ways to drive new clients to your copywriter website (and how to create one if you haven't already)…
Nick's fast and easy four-step process for attracting qualified prospects to your freelance business…
The best social media platforms for copywriters (you may be surprised at some of your best options)…
The power of engagement — and why it's more important for writers than almost any other profession…
Nick's "1-2-3 Process" for keeping your pipeline full…
How to build an audience of prospects and not just an audience of readers…
And much, much more!
And all the tips, tricks, secrets, and strategies I've told you about here are just a fraction of the career-changing wisdom contained in each section.
One of the most convenient things about this program is the way it was designed.
Each module builds on the one that came before.
That's why you'll spend the first two sessions gaining a solid grasp of social media and learning how its history will affect its future…
… before moving on to a deeper understanding and higher level of mastery in the middle sections…
… and finally applying that new knowledge to "real world" situations, beginning with using social media to grow your own business…
… principles which can then be applied to your client's business!
And we've made learning convenient and fun, too!
You'll learn from hundreds of examples across many social media platforms.
Each module contains a video and audio file you can watch and listen to on any device… along with a PDF of the slides Nick uses, and a full transcript of the audio — in case you're one of the many people we know who likes to reinforce what they've just learned by reading.
But your learning doesn't stop after you've completed the eight modules.
Because Nick has put together something else you're going to love — and that will get you working with clients fast…
So to make sure you get the benefit of all his experience — without having to spend years "in the trenches" to learn everything the hard way — Nick's put together a roadmap to take you straight to the finish line in record time:
Your Proven, Step-by-Step Roadmap for Landing Your First Client
With everything you learn here, you can start earning up to $3,000 a month per client…
All to write short, fun posts from your smartphone.
But you'll be successful faster when you have a path to follow.
That's where Nick's exclusive Success Plan comes in.
It's your step-by-step roadmap to becoming a sought-after social media expert.
You'll follow along as Nick shows you how to immerse yourself in social media so you get up to speed as fast as possible… learn the most important tools you'll use… choose which of the many money-making options is the best fit for you…
… all the way to landing your first social media client!
It's the same proven, stress-free roadmap Nick has been using himself for 20+ years.
And there's so much more you'll discover once you dive into the program…
You'll have all the strategies and techniques you'll need to be a well-paid "hero" to the millions of businesses out there who need help with their social media…
You'll have an opportunity to earn retainers that can pay you as much as $3,000 a month (or more) per client (just a small handful of clients could have you crossing the six-figure mark with room to spare)…
You can earn even more by putting the full client-generating power of social media to work for your own writing business…
Instead of having to go out and search for clients — you'll be able to attract clients to you… all thanks to your new social media skills…
You'll become an "instant expert" in the top social media platforms — Facebook, Twitter, LinkedIn, Instagram, YouTube, and more…
You'll know how to use the best, most efficient social media tools to expertly manage and monitor your client's social media activity…
You'll know how to easily engage with your client's customers and prospects on social media, building relationships and loyalty…
You'll know how to use social media to drive website traffic… so prospects become followers and customers for life…
Your proven Success Plan will give you a daily path you can follow to quickly move your social media marketing career forward — including important "learning milestones" you can check off along the way…
All this and much, much more!
I'm sure by now you're very excited…
About the prospect of learning this valuable, lucrative, simple, fun new skill so easily and so quickly with all this new, up-to-the-minute content…
About gaining the ability to earn up to $3,000 a month per client…
And at the opportunity to learn from one of the top digital marketing and social media experts in the business.
Now here's one more thing to be excited about…
Two Bonuses to Keep You Up-to-Speed with Today's Hottest Social Media Trends
Because social media evolves constantly…
…we've put together two brand-new bonuses that will get you up-to-speed on some of the latest money-making opportunities.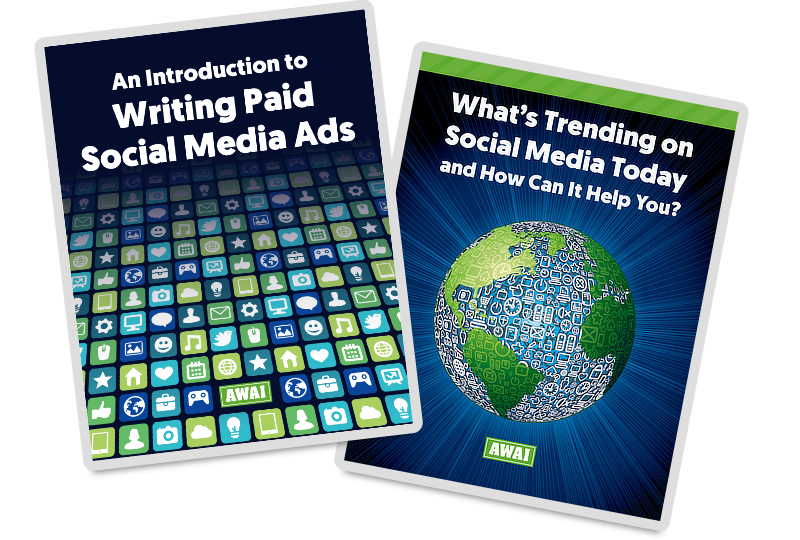 With An Introduction to Writing Paid Social Media Ads, you'll get a primer on the most important aspects of writing paid ads for the biggest social platforms.
You'll learn about…
The three most important questions you need to answer so you can write an ad for ANY client on ANY social media platform (no matter how much social media changes, this will always stay the same)
The difference between brand awareness and brand engagement — and how the "talking points" you include in your paid ad will differ depending on which is the goal
How defining your ad's purpose will help you craft the right call-to-action for the audience you're targeting
The key demographics you should insist on getting from your client before you start writing
The ONE commonality you can lean on when writing paid social media ads that will save time and let you reuse content across different platforms
The trends you should look for that show up again and again in successful ads that will help you write high-performing ad copy
A slick tool that lets you search any ads currently running on Facebook or Instagram (so you can ethically "spy" on your competition and see what's working for them)
Then you'll also get a second bonus that delves into the latest trends on Facebook, Instagram, YouTube, LinkedIn, and TikTok.
It's called What's Trending in Social Media Today and How Can It Help You?
And you'll find in it a host of fun opportunities for writers that are unique to each platform!
In this jam-packed bonus report, you'll learn about…
The best opportunity to write smart, sassy scripts and microcopy for TikTok influencers
Why it's important any copy you write for TikTok is fun, playful, and even "imperfect"
How you can use YouTube as an extension of your own brand and marketing materials
Why a bonus writing skill not typically associated with social media will give you an edge over other writers when you help clients on YouTube (hint: videos rely heavily on YouTube's internal search engine)
How to use LinkedIn to take a more active role in getting clients
LinkedIn's new features in 2021 that help you customize the experience you provide for potential clients that check out your profile
How Facebook's increased focus on being accessible to people with disabilities is letting writers flex their creative muscles
The easiest ways to tap into the massive exposure video gets on Facebook
Why the ability to drive curiosity with a fascinating "hook" makes you perfect to write for clients on Instagram
The bevy of opportunities to sell on Instagram (which, of course, means more sales copy that clients need written)
And much more, including a look at more of the top social media platforms today, like Twitter, Snapchat, Pinterest, and WhatsApp
These bonuses complement and add to Nick's teachings — which he has continually updated since this program first launched — to give you the only training you'll ever need to start offering social media services to clients.
An Investment in Your Writer's Life
Now, you've seen how social media is one of the biggest opportunities for writers anywhere…
You've seen how Steve Maurer skyrocketed his writing income from $4,000 to $41,000 writing for social media, setting the stage for him to retire as an electrician and grow a lucrative full-time writing business…
And how Wendy's net income ballooned by $64 million in a year thanks to increasing their social media engagement.
For a big company like Wendy's, paying you $3,000 a month to run their social media is a drop in the bucket. Getting that kind of return is a steal!
Even if you ran the social media for a local mom-and-pop, and your efforts brought in an extra $100,000 in a year, it'd be more than worth it for them to pay you $3,000 a month.
The value you bring to companies as a social media expert is very clear.
Not to mention, you can do this job from anywhere — writing short, fun posts even while you're lounging on the couch or out running errands — thanks to the convenience of your smartphone.
Knowing all this…
Would it be worth $3,000 to you to learn the skills from one of the pioneers of social media…
… knowing you can make back your entire investment with one month's pay from one client?
That sounds like a no-brainer to me.
And yet, you won't pay anywhere near $3,000 for this program.
Since social media isn't "optional" anymore for writers, we want this to be something everyone can get their hands on — without the cost getting in the way.
That's why you won't pay $2,000, either…
Or even $1,000.
As a reminder, you're getting expert guidance from one of the top social media experts in the world, who's written and consulted for Disney, Apple, and the U.S. Navy, among many others…
And you're getting his proven, no-stress, step-by-step roadmap to take you from "zero" to your very first client quickly and easily…
Along with two brand-new bonus reports on paid adverting in social media and what's trending in social media today that will give you a further edge and put even more money in your bank account.
And you can get it all with How to Make Money as a Social Media Marketing Expert for just $497.
Become a Social Media Expert!
Start Today!
Think about this…
It's very likely your investment in this program will pay for itself — and then some — with your very first client.
But still, I know that even at this super-low price, money might be tight these days.
That's why I want you to know about this…
Our "Two-Tier" Guarantee
We're so confident you'll love this program, Nick's teaching, and the social media opportunity, we've designed a "Two-Tier" Guarantee for you.
YOU WILL HAVE EVERYTHING YOU NEED TO LAND THE KIND OF RETAINER CLIENTS YOU WANT.
and
YOU HAVE A FULL 30 DAYS TO FOLLOW NICK'S ROADMAP AND STILL GET YOUR MONEY BACK
Once you get this program, you have 30 days to try it out. And if before those 30 days are up you decide social media isn't for you — for any reason or no reason at all — simply contact us and let us know and you'll get a full refund.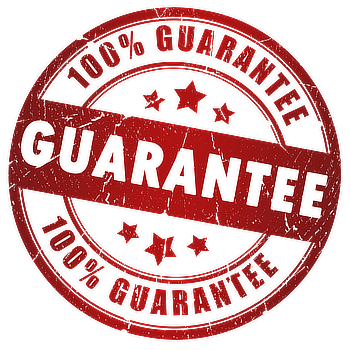 This gives you plenty of time to dive in and immerse yourself in social media before making a decision.
And though I'm confident you're going to love the program…
… we've still made it as easy as possible to get your money back. All it takes is a simple email to our Member Success Team.
One of our outstanding reps will take care of your request promptly, with no hassle.
Now that you know how valuable social media is…
How huge and lucrative the opportunity is…
And how much FUN the job is…
I hope you've made up your mind.
If you're brand-new to writing and haven't landed your first client yet, this is the ideal place to begin.
And if you're already a working copywriter, social media is one of the most valuable, in-demand skills you can add to your arsenal.
It's a $72 billion industry — and it's growing.
9 out of 10 businesses already use social media in their marketing…
And the companies that don't lose credibility because it's something that's expected of them.
Plus, you can also use the power of social media to grow your own freelance writing business.
Now you can get Nick's best, most comprehensive program on social media ever… and you'll always have the most up-to-date information.
You'll have a proven roadmap designed to take you from "zero" all the way to well-paid social media expert in the shortest time possible.
And you'll have the "Two-Tier," no-risk guarantee that lets you try out the program for 30 days risk-free.
It all adds up to a life-changing opportunity that I hope you'll take advantage of.
You just have to click here to get started.
It will take you to the order page, where you'll have a chance to review everything one more time.
Or, if you're more of a phone person and want to talk to someone on our Member Success Team, you can call toll-free 866-879-2924 Monday to Friday between 9 a.m. and 5 p.m. ET.
They'll answer any questions you have and will even place your order for you right then and there!
I urge you not to miss out.
Social media is too big and too relevant for any copywriter to ignore. It's only getting bigger… and the impact it can have on your career and income can't be overstated.
Become a Social Media Expert!
Start Today!
To your success,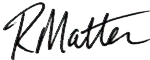 Rebecca Matter
President, AWAI
P.S. It won't take long for you to learn the skills you need to become a social media expert capable of landing retainer contracts of up to $3,000 (or more) a month — per client.
I urge you not to miss out.
Go here to grab your copy of How to Make Money as a Social Media Marketing Expert.
Start Today!