A New Study Reveals That a Whopping 9 out of 10 Businesses Don't Have the Skillset to Leverage Social Media as a Business Tool
Which Means…
For a Writer Like You, It's a Massive Opportunity
(Use it to Collect Monthly Retainer Income of $130,000 Per Year or More… Plus "Bonus" Money You Never Thought Possible!)
Dear Reader,
I couldn't believe it when I saw the latest research:
Over 90% of companies who should be using social media to grow their businesses…
Aren't.
Not because they don't want to… or think they don't need to…
It's because they simply don't have the time or the knowledge to do it right.
And that's a real shame.
Because, according to leading social media analytics and software firm Sprout Social, 74% of buying decisions today are based on what customers read on social media.
Whether it's checking out a company's Facebook page… finding new content on YouTube or Instagram… researching and comparing products on Pinterest… taking advantage of a special offer on Twitter… or looking at reviews on Yelp…
Customers are more likely to do business with a company that has a polished social media presence than ones that don't.
So, for companies that don't have a cohesive social media plan or presence…
It's a mistake that could be costing them tens of thousands… hundreds of thousands… even millions of dollars in new sales every year.
But for you, this is a MASSIVE opportunity.
As a writer, you can be a hero to these companies… make a great income (most in the form of non-stop, reliable monthly retainers… ) and have a blast doing it…
And I'll show you exactly how in just a minute.
But first, a quick introduction.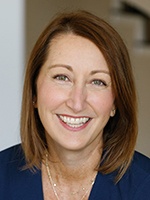 Rebecca Matter
My name is Rebecca Matter.
As President of AWAI, I'm very involved in our sales and marketing efforts. And more and more… that effort involves SOCIAL MEDIA.
I know first-hand the impact a good social media campaign can have…
On bringing in new prospects…
Increasing sales…
Helping members get the information they need…
Building loyalty…
Creating deeper relationships with members…
On further establishing AWAI as the premier organization when it comes to educating new and aspiring writers.
So, it boggles my mind when I read that so many companies don't use social media — either at all or as effectively as they should.
Which is why I'm here today with a unique proposal.
I want you to be become an EXPERT in social media.
I want you to take advantage of the HUGE demand for skilled social media professionals…
And be the go-to resource any of these millions of companies can turn to when it comes to planning and executing a professional and highly effective social media strategy…
Whether it's setting up and writing engaging copy for a business's Facebook page…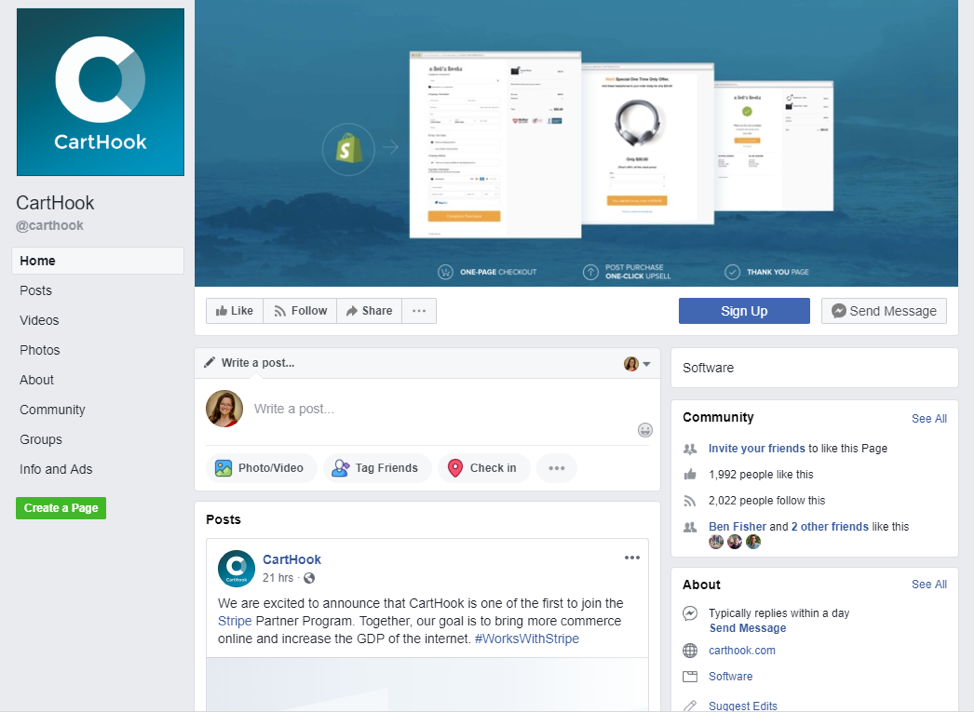 Creating and maintaining an effective Twitter feed…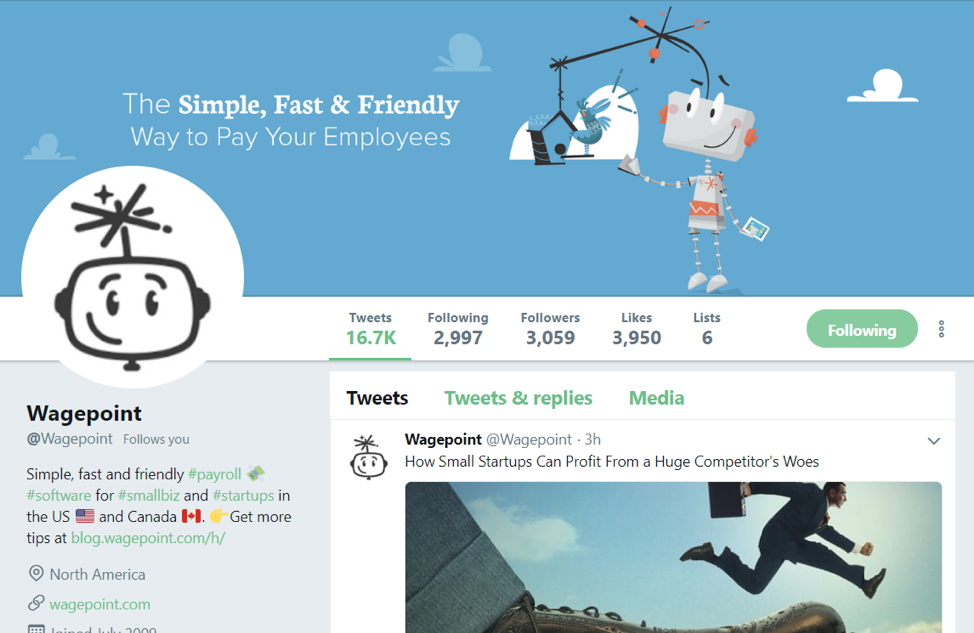 Getting your client a professional presence on LinkedIn…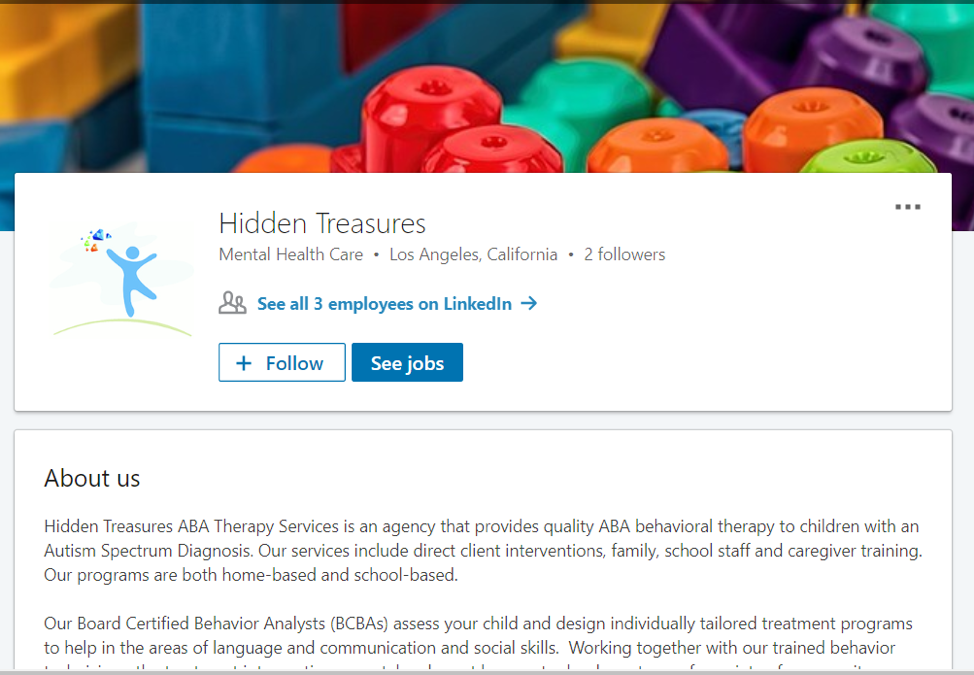 Engaging customers on sites like Instagram, YouTube, Pinterest, and others…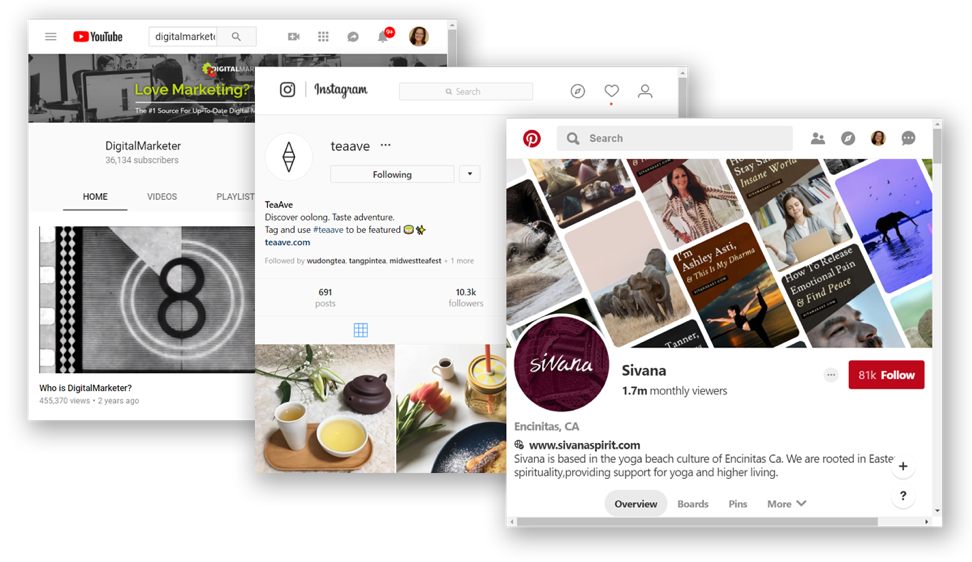 Or all of the above!
Now, I know that might sound daunting…
But in reality, social media is one of the easiest of the copywriting niches to master.
Why?
Look at the copy…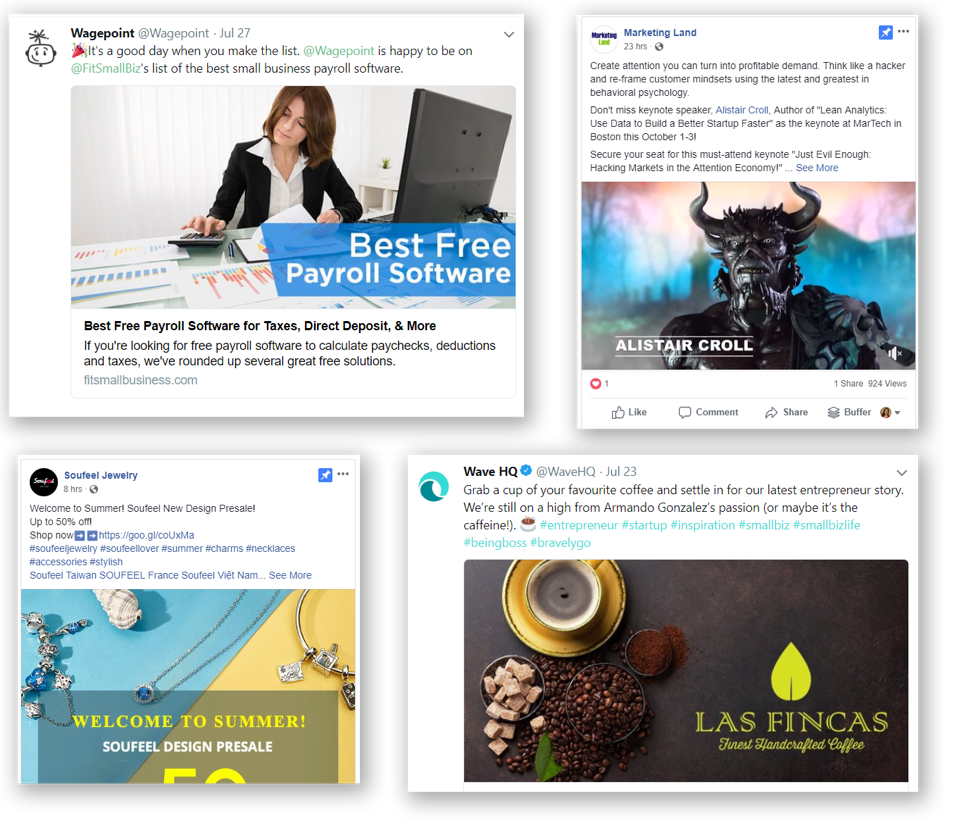 Most of it involves short, quick entries that can be written and posted in a matter of minutes…
Often from your cell phone!
So imagine…
No more being tied to your computer.
No more being stuck at your desk.
If you thought "regular" copywriting gave you the freedom to live and work anywhere…
Being a social media expert takes it to the next level!
In fact, I was told by one writer with social media clients that he wrote a "billable post" for a client while waiting in line for his coffee at Starbucks!
In a minute, I'll walk you through a few "typical projects" you might have as a social media expert…
Plus, I'll introduce you to the gentleman who'll be your guide on the short and fun journey to becoming a social media expert…
Someone who's helped launch more writing careers for AWAI members than I can count — and he's by far one of the most popular experts we have on the Web, online marketing, and social media.
But first, I want to talk about something I'm sure you're wondering about: the money.
Because as fun and easy as social media writing can be, you need to be able to make a living with it.
So let me start by emphasizing this…
The fact that you can write social media posts quickly doesn't mean you'll be paid less.
Quite the opposite!
As a social media expert, you could begin earning six figures much faster than you could from "long copy" projects like sales letters and VSL promotions — simply because you can master it faster.
And once you're a social media expert, you have so many options.
You can make it your specialty…
You can use it as an additional revenue stream…
You can use it to promote your own writing business…
You can even use it as a "foot in the door" with new clients for other writing projects.
I'll talk about all these options in a minute.
But from a money standpoint, there's no question.
With the average "ideal tweet" being 100 characters (about 14 words)…
The average Facebook entry just 40 characters (around 7 words)…
And the ideal Google+ headline around 60 characters (about 10 words)…
Word for word, social media ranks as one of the highest paying forms of copywriting there is!
That's why a lot of AWAI members choose to learn social media writing FIRST.
They can start generating an income right away — while they're practicing "long-form" formats like sales letters, content, and VSLs on the side.
Because the work you do for clients can have such a profound impact on a company's bottom-line profits, the pay is much greater than writing, say, blog posts or articles that pay only a couple hundred dollars for a full day or two of writing.
Not only that, unlike other forms of advertising, it costs nothing for companies to be on social media…
Which means the only expense they'll have is paying you to run it for them!
So what can you expect to earn as a social media pro?
To answer that question, let's look at just two of the social media activities virtually every company in the world should be doing.
The "2 Monsters" of Social Media
The first thing any company needs — whether it's the local store selling specialty coffee or a company the size of IBM — is a Facebook page.
A Facebook page is another way for businesses to "connect" with customers… let them know what's happening in their business… share information on new products, special deals, sales… any information they might find useful, interesting, or valuable.
In other words, it's a place to engage customers on a more personal level than more traditional advertising.
That's why companies will ask you to "follow" them… "like" your page… or "comment" on a post. It's an invitation for the business to send you information and updates through newsfeeds — and you, as a fan, can then forward their offers and deals to your friends.
Here's a post from IBM's Facebook page: a picture and a link to an article on a "day in the life" of company CMO Michelle Peluso.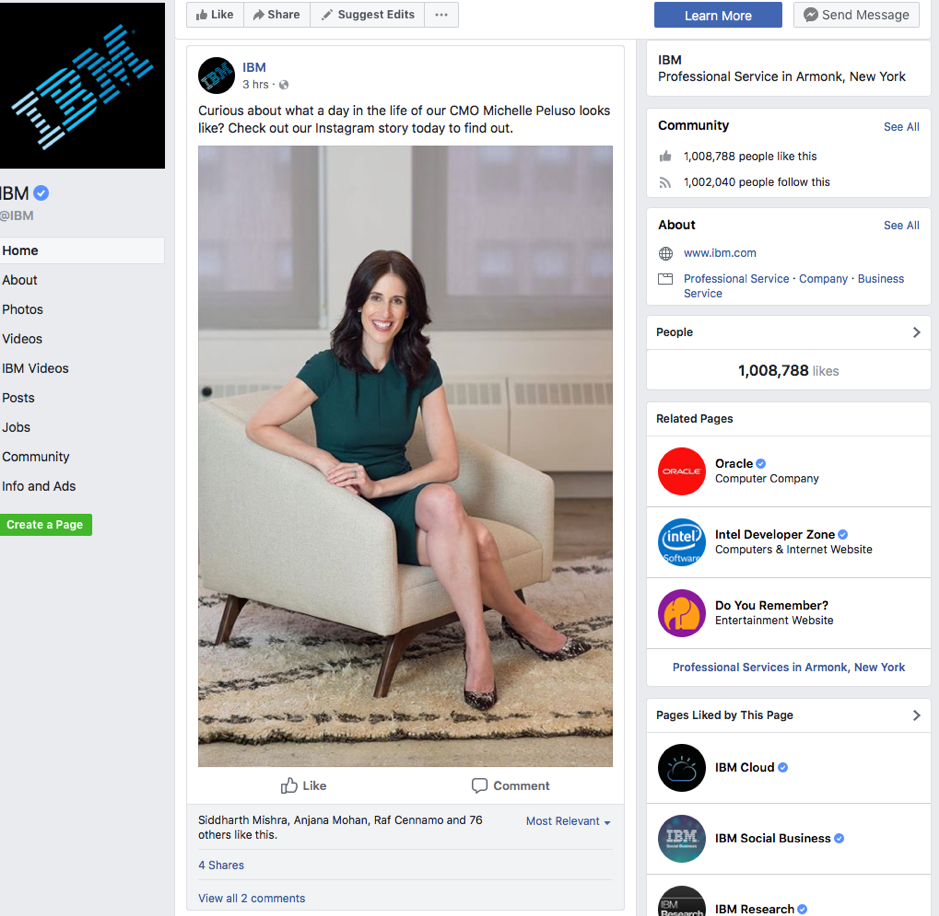 Is it "vital" information? Will it result in a direct sale somehow?
No…
But it's a way to connect on a deeper, more personal level with executives and decision makers who either are, or one day may become, customers of IBM.
Any "fan" of IBM might be interested… and they might share the post with other business friends and associates.
You see the same strategy at work on the Facebook page of a much smaller company, Clive Coffee.
This post features a chance to win a free book that coffee enthusiasts would enjoy.
Again, it's a way to engage existing and potential customers alike, so fans will understand that Clive Coffee cares about them.
And if you could scroll down, you'd see article after useful article on new products, coffee machine maintenance, latte "art," and more — all meant to deepen the relationship between Clive Coffee and their followers.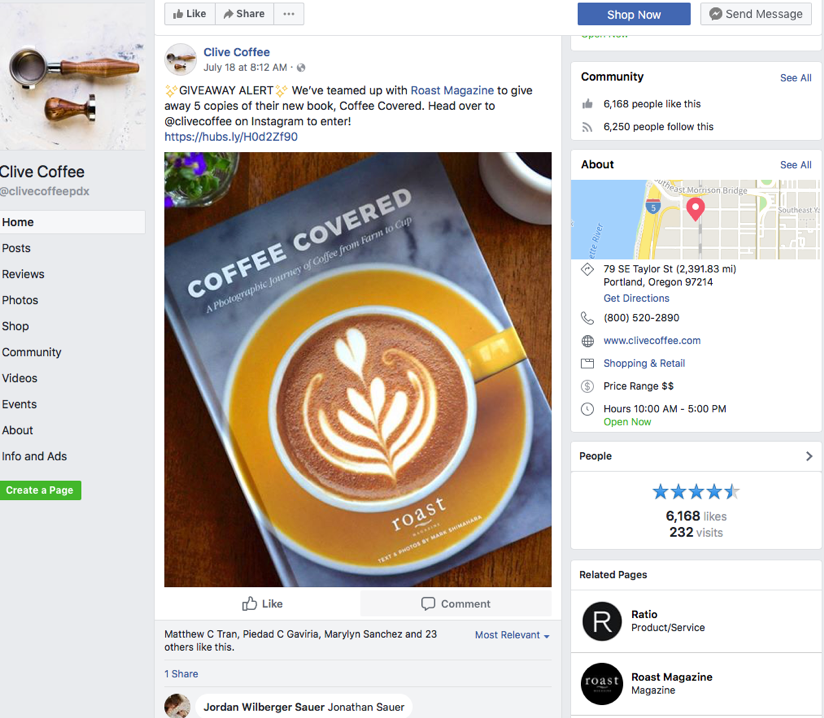 Because of how engaging this information is, coffee lovers are more likely to see Clive Coffee as a "trusted expert"…
And they're more likely to become customers of Clive Coffee than a coffee company they have no relationship with.
As a social media expert, you'll be "in charge" of content like this.
Companies that don't have a Facebook presence will hire you to set up their Facebook page — a service you can complete in a single day and charge anywhere from $500 to $1,500 for.
But, of course, Facebook only works when there's new and interesting content posted regularly.
And that's where it gets fun for you — working with your client, deciding what new content to add every few days… responding to customer comments… adding new pictures… coming up new promotions, fun contests, and more.
It's known in social media circles as "account management and curation," where you check in on the Facebook Page… dream up, locate, and post relevant content… engage readers… lend a distinct "voice" to the site… and monitor activity.
For this, companies are happy to pay between $1,000 and $3,000 per month to have you keep their Facebook page current, relevant, and fresh.
And remember…
That doesn't include any additional content (think landing pages or blog posts) a client might ask you to write.
For that you'd charge hundreds, even thousands of dollars over and above your monthly retainer, depending on the project!
Same idea with another social media platform every company should be on: Twitter.
Twitter is another, more proactive way for businesses to stay engaged with their customers.
Twitter users are very often active buyers, checking their mobile devices frequently, looking for what's new.
According to Twitter's own statistics, 74% of Twitter users will follow a business they like just to learn about new products and promotions.
So, in the same way celebrities keep in touch with their fans… politicians talk to their constituents… sports teams and figures engage with their fans…
Businesses — your clients — can reach their customers with new messages in real time.
Whether it be a flash sale… a new product… a special contest — Twitter is the best way to get that message across in an instant.
But it can't all be about selling…
The key to a successful Twitter relationship — and any social media platform relationship, for that matter — is "equal doses" of selling and useful content…
Content that helps establish your client as The Expert in his or her field.
But keeping up on Twitter takes time — time a lot of small- to medium-sized business owners don't have.
It takes knowledge, too. Knowledge a lot of busy company owners don't have the time to learn.
Again, it's you to the rescue.
Setting up and managing a Twitter account can command fees comparable to that of Facebook…
Between $500 and $1,500 for the initial set up… and between $1,000 and $3,000 every month to write short tweets and keep content fresh.
And again — if you write any of the content or sales letters the Tweets link to — you get paid for those over and above your retainer.
So, let's be very conservative here…
Let's say we give you the tools and the skills and show you how to land as few as five Facebook and Twitter clients in your first year…
Enough to keep you busy monitoring and posting for 3—4 hours a day, not including the odd full day it might take you to set up any new accounts.
That's the potential for $10,000 to set up their pages…
Plus $10,000 per month to manage their accounts…
For a total of $130,000 a year…
Just from Facebook and Twitter!
And that's not including the $15,000 to $20,000 extra you can make posting to LinkedIn profiles for this same group of clients… as well as managing the other social media sites these businesses could benefit from, like Instagram, Reddit, Pinterest, YouTube, Google+, Yelp, and others…
So now we're up to as much as $150,000 per year, just from writing short Facebook posts and Twitter tweets, and managing a handful of small- to medium-sized business's social media accounts…
And you'll learn how to become a "certified pro" at all of them in just a minute.
But before I tell you how…
There's another obvious benefit here. One that I touched on before…
Social Media Leads to NEW Writing Projects
Many of the Facebook posts and tweets you'll write for your clients will link directly to useful content, product ads, and company web pages.
Some of that content may already exist…
But much of it will need to be written!
And who better than you — a professional copywriter trained in the art of persuasive writing — to write it all!
Maybe it's a "content" story about a happy customer…
A sales letter for a new product…
A YouTube video showing how a product works…
There's no end to the amount of content businesses can use to promote their goods and services.
And it's no secret most business owners and marketers would prefer to deal with one freelance web writer than try to coordinate everything between two or three…
Because you're running their social media, you're in a great position to recommend the kind of content, sales letters, and videos that could benefit their business…
So, in effect, you're assigning yourself projects!
Being able to handle all their writing and all their social media requirements is a huge plus for them AND you.
You'll have more potential paying assignments… more income per client… plus, you'll keep the competition out of your accounts.
So, let's say those clients hand you another $80,000 in writing projects over the course of a year…
Now we're up to $230,000 in income…
But there's one more enormous benefit to mastering social media than just the fees, monthly retainers, and the extra writing fees you can earn…
A benefit that can put literally hundreds of thousands of dollars more in writing fees in your pocket…
And one that's overlooked by most freelancers.
Social Media is the BEST Way to Get Your Foot in the Door with NEW Clients!
I didn't realize this as an added benefit until a few of our most successful members told me about it.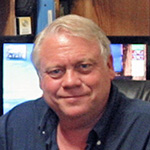 Steve Maurer
Steve Mauer works as an industrial electrician. But he loves writing and wanted to start up a small freelance business on the side.
He used to go online to find writing gigs… cold-call potential clients… and spend time on networking sites. Using this approach, he was able to make $4,000 in his first year, writing part time a few hours a week.
Not bad…
But then he learned social media. And when he offered to put his social media skills to work for the clients he was interested in writing for — "Better clients with deeper pockets," as he called them — it worked like a charm!
Clients were only too happy to "try Steve out" on a few social media projects, because they needed an expert there anyway.
And once he gained their trust, more writing jobs followed.
As a result, his part-time writing income rocketed from $4,000 to $41,000 in 2017!
That's a 10-fold increase…
And remember, that's writing in his spare time…
Just imagine what it will be when and if Steve decides to leave his 40-hours-per-week job!
Use Your New Social Media Skills to Promote Your Own Freelance Business
Yet another benefit of mastering social media can be enjoyed as soon as you start mastering the skills…
And that's to use it to promote your own freelance writing business.
This is huge.
We hear from so many AWAI members: "I'm excited to learn about copywriting — but I'm scared to death when it comes the finding clients!"
Social media can solve that problem.
Social media is proactive.
It reaches out to potential clients and gets attention.
Done properly, it establishes you as the expert your client needs.
So instead of you constantly having to contact new businesses looking for prospects, potential clients will actually contact you.
And because they approached you… you'll have a much better chance of landing them as a customer.
This isn't speculation.
Social Media Today reports that 91% of social marketers saw improved website traffic due to social media campaigns…
79% saw more quality leads from social media…
And to cap it off, social media efforts saw a 100% higher lead-to-close rate than outbound marketing.
You don't have to convince AWAI member Michelle Peterson about the power of social media when it comes to landing new clients.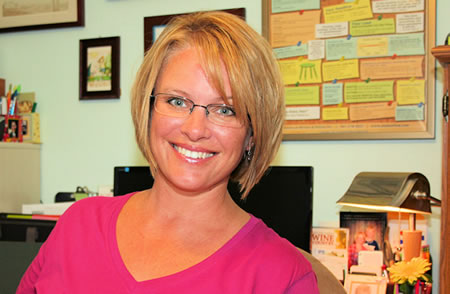 Michelle Peterson
Michele's social media client recruitment strategy runs like a well-oiled machine.
She posts articles, links, and commentary…
She retweets useful tweets…
She posts her own content, so clients can see her writing firsthand.
All this builds up her authority and credibility and showcases what she can do.
Plus, she's been able to build her subscriber list through organic traffic on Facebook, LinkedIn, and Twitter, as well as paid ads on Facebook.
Then, through email campaigns, she builds rapport and trust with her list so they'll call on her whenever they need a professional writer.
Now, this might sound complicated, but it's really not. It's just immersing yourself in your market… being aware what your potential clients want… and giving it to them.
And once you become a social media expert, you'll know instinctively what to do and how to do it.
"Social media gives me a wider playing field than in-person networking," Michele says. "And all it all takes is about two hours a week."
Same goes for AWAI member Marianne Foscarini.
She's regularly in touch with prospective clients through Facebook and Twitter — either linking to industry articles they might find helpful or commenting on ones they've written.
She always encourages people who see her posts to check out her excellent LinkedIn page. (This is actually one of the secrets to her success!)
And, like Steve and Michele, she's landed many new clients and dozens of new writing projects using social media as an "in."
So, you see, as a professional writer, there are more reasons to master social media than just the obvious:
On top of your regular copywriting income, social media can give you a new revenue stream capable of putting upwards of $150,000 more in your pocket.
Your social media skills can lead to additional ad, web, and content writing projects from your social media clients. Count on the potential for another $80,000 there.
Social media is a great way for new clients to "try you out" — which could lead to more clients and more copywriting projects. Remember, Steve increased his freelance writing income 10-fold, writing part time… all because he used social media to find new clients. Even if you were able to land six new clients that led to $15,000 in projects… that's another potential $90,000.
And last but not least, your social media skills will not only help others grow their businesses, they can help you grow your own business too! Let's say your social media efforts only add another 25% to your income… that's another $80,000.
And all told, you now have the potential for a $400,000 writing career!
Of course, not everyone wants all the extra work your new social media skills can bring you.
In fact, most AWAI members we talk to would be happy with the $150,000 you can earn from a few social media clients… if it meant they could "work" a few hours a day and have the rest of their time to themselves.
Take Tasia Gonsalves Barriero…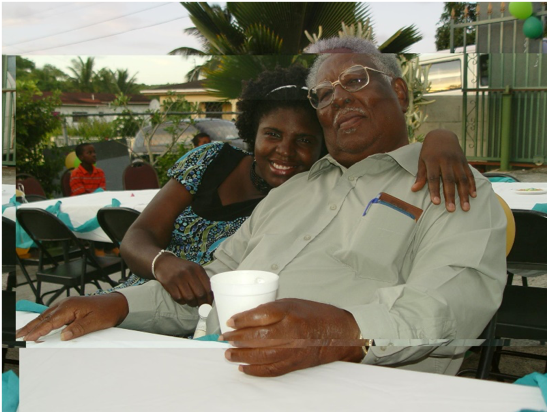 Tasia Gonsalves
She lives on the beautiful island of Antigua and Barbuda, miles away from the hustle and bustle of everyday life, where it's almost always summer and sunshine.
And she's been able to support this amazing lifestyle helping people with their social media for the last three years.
"I think social media is a huge opportunity for any copywriter or freelancer," she told us.
That's the great thing about copywriting.
It lets you "dial up" or "dial down" your income when it suits you, so you can choose the kind of lifestyle you want.
And the great thing about having social media skills is this…
When you need more money to, say, renovate your house… buy a second home… or take the vacation of a lifetime… .
You just "put the word out" on social media, take on a few new clients and projects, and you've got the money you need.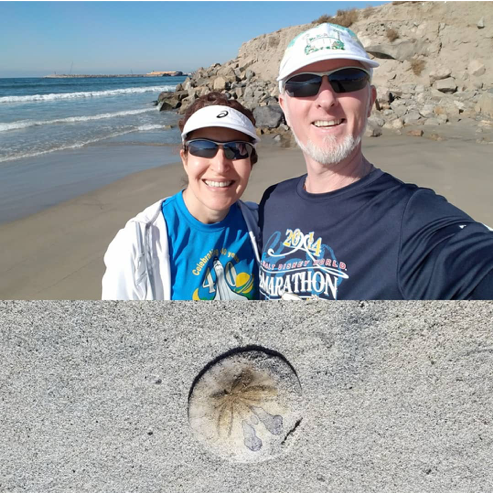 Li Vasquez
That's what Li Vasquez-Noone did recently when she and her husband decided to fulfill a lifelong dream of moving to Mexico's sunny west coast, so he could start a printing business tied to the wine industry there.
To make it a reality, Li simply took on a few more clients.
"The steady income, the retainer agreements I have — the majority involving social media — allowed us to make this move," she told us.
Okay…
I hope it's becoming clear just what a fantastic opportunity social media is for any freelance writer.
I've told you about the huge demand: 9 out of 10 companies in the world either don't use social media or aren't using it effectively.
I've told you how writing for social media is fast and easy once you have the skills and know what businesses need from social media marketing — which means you can work as little or as much as you like.
I've explained how social media is, by far, the highest paying niche of the writing world.
I've shown you the money you can make — as well all the ways social media can boost your freelance writing career.
And I've told you how you can literally work from anywhere. (As I mentioned earlier, some social media experts do much of their work right on their smart phone!)
He's Helped Microsoft, New York Times, Disney and Others… Now He's Ready to Help You Master Social Media
Now let me introduce you to the expert who's going to make it all happen for you…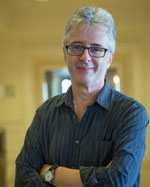 Nick Usborne
His name is Nick Usborne.
And believe me…
You couldn't ask for a better qualified, more caring, and bigger champion for your success than social media expert Nick Usborne.
Nick is one of the giants of the online marketing world.
He's been helping multi-national and small businesses alike market their products and services online for 20 years — since the very idea of e-commerce was still in its infancy.
Everyone from the local car dealer and corner store… to the likes of Microsoft, Yahoo, The New York Times, America Online, Disney…
They've all turned to Nick for his expertise.
He's not only written for them, he's also trained their employees how to write web copy and execute social media campaigns.
He's won 15 top awards for direct-response work and spoken at dozens of online marketing conferences, including AWAI's annual Bootcamp.
When it comes to social media, he's one of the true pioneers.
When Twitter opened its doors March 21, 2006 — Nick was there.
When Facebook began in February 2004 — Nick was already an established pro.
Instagram, YouTube, LinkedIn, and countless other social platforms — Nick was there at the very start… learning through trial and error how to get amazing results for his clients on a long list of social media platforms.
And he's turned that hit-the-ground running experience into literally billions of dollars in new revenues for the companies he's helped over the years.
That's why, when we set out to create the ultimate social media educational program a few years back, we turned to Nick without hesitation.
He accepted our challenge. Then he went "off the grid" for about eight months —to work exclusively on building this program.
When he showed us the program he'd developed, we were blown away.
It was jam-packed with over 20 years of knowledge, experience, and "secrets" that can only come from working with some of the most successful users of social media on the planet.
Also impressive is Nick's passion for the power of social media and the opportunity it gives you.
You can see it in his writing and his teaching.
From Day One, AWAI members responded in droves.
Nick's program, How To Make Money As A Social Media Marketing Expert, was, by far, one of the most popular programs we've ever offered.
But here's the thing about Nick…
He's never satisfied. He's a perfectionist.
So, over time, he kept adding to the program.
And adding… and adding.
Every time he discovered a new technique… a new strategy… or whenever a new social media platform gained more acceptance, he'd find a way to jam it into the program.
In fact, there's so much amazing content added to How To Make Money As A Social Media Marketing Expert that we had to ask Nick and key members of the AWAI team to "huddle away" once again — and reorganize the massive amount of information so it's easier for you to follow and absorb.
Again, he didn't disappoint.
Social Media Mastery — In 8 Weeks or Less!
He took the massive amount of material… updated and streamlined it…
And put it into eight (8) easy-to-follow learning modules…
With the very simple idea of mastering each one of them over the course of a week…
Of course, there's no set time frame for completing the program. You work at How To Make Money As A Social Media Marketing Expert on your own schedule.
But with the new streamlined format, you'll be on a step-by-step, "take you by the hand" program that can transform you from someone knowing nothing about social media to a social media expert…
In less than two months.
That's assuming you can commit a few hours a day to the program.
If you have more time and commit to the program — and you already have a good understanding of social media — you can probably finish the program in half the time.
But whether you're ready to master the skills FAST… or take your time…
The newest version of How To Make Money As A Social Media Marketing Expert "2.0" is the best update we've ever done to the program.
And it's ready for you now.
Here Are the Extraordinarily Valuable Skills You'll Master, Week by Week:
Let me break down each of the 8 weekly learning modules for you… so you have a good idea of what you'll be learning as you move through this extraordinary program.
WEEK 1: Kick-starting Your Social Media Career
This is your introduction and initiation into the lucrative world of social media.
Nick's goal here is to make sure you have a complete understanding of what social media marketing is…
Why it's so important for businesses… how businesses should use it… and what you're going to need to become an expert and produce real results for your clients.
The focus in Week 1 is understanding social media from the standpoint of helping your writing business first.
Then, in subsequent weeks, you take that knowledge to your paying clients, so you can help them grow their businesses.
You'll discover…
How to attract A-level Twitter followers — people who can help move your career forward.
The one thing you MUST consider before you choose your Facebook name…
Six things you can do immediately to get more people to follow you on Facebook…
Learn to add coupons, a direct sales page, set up contests, invite people to subscribe to your email list — powerful strategies many social media users don't use (or even know)…
How to customize who sees your content, so you can keep your personal and business accounts completely separate…
A tweak you can make with Google+ that will keep Google up to date with the content you create…
And much, much more.
WEEK 2: How Knowing Social Media's History Will Help You Know Its Future (And Make You a Better Writer in the Process!)
If you think you know how social media works, Week 2 will be an eye-opener.
That's because Nick will do a deep dive into — not only the history of social media (so you'll have good "foundational" knowledge) — but also into everything today's social media is capable of achieving for you and your clients… now and well into the future.
You'll discover…
The seven ways social media can transform businesses in ways traditional media and publishing can't…
Why you need to know "earned media" and how it can be a major disruptor for the companies who hire you…
The 13 different types of social media sites and services, and what they can do. (Facebook, Twitter, and LinkedIn might be top of mind, but there's an entire world of social media sites that can drive business profits… and earn you even more as a social media pro!)…
The 16 social media sites Nick uses on a regular basis. (Which ones should you be using — and how?)…
And much, much more.
WEEK 3: Maximizing Social Media Impact for You and Your Clients
Now the fun begins…
Here's where you start learning how to use social media to make money — both for you and your clients…
By learning everything social media can achieve, and how to design and create a professional social media campaign.
You'll discover…
The eight main goals of social media and how to prioritize them for every client…
"Influencers" and "connectors" — what they are, why you need to attract them, and how to do it…
The three levels of loyalty you need to build through social media.
Strategies to "build your brand" through social media…
The best ways to use social media to drive hungry customers to local businesses. (It costs next to nothing… few use it… and you'll be a hero by using this strategy for your clients)…
The Facebook "tweak" you can steal that turned Burt's Bees into a social media powerhouse…
And much, much more.
WEEK 4: How to Become a "Social Media Superstar"
It's easy to be overwhelmed by all the social media platforms out there.
But as Nick explains, "just 4 things" can happen on social media — and each one of them can have an enormous and immediate impact on your or your client's business.
In Week 4, Nick simplifies everything by explaining those "4 things"… and showing you how to execute within that framework.
You'll discover…
The power of sharing: 5 ways to get your content shared and retweeted…
Nick's super simple, 6-step process for implementing any social media effort for any type of company…
How to rise above the prattle — Nick's 10 "best practices" for social media — lessons learned from 20 years working with the world's top online marketers and social media powerhouses…
Social media's amazing ability to create goodwill — and eight simple (and easy) ways to generate it for your client…
The three things you never, ever want to do with social media…
And much, much more.
WEEK 5: Mastering the Social Media Tools That Will Make You Look Like a Genius.
By now you'll have covered a lot of ground about understanding, planning, and executing a social media campaign — whether it's for your business or that of a client.
While all that "soaks in," Nick dedicates Week 5 to discovering all the "tools" you need to know about as a social media expert — to monitor trends, measure activity, and report results back to your client.
This is the stuff that separates the pros (you) from the pretenders out there.
Plus, it's a great way to gain an even deeper understanding of the "inner workings" of social media, so you can keep delivering enormous value to your clients.
You'll discover…
How to know who the greatest influencers are in your business or topic area — people who can help you get more followers and more customers for your clients…
The best and simplest way to manage multiple Twitter, Facebook, and other platform accounts…
How to simplify your week by "pre-scheduling" posts to multiple accounts…
How to know if a topic is being "loved" or "hated" on social media (and how to quickly fix it if it's the latter!)…
How to use these tools to sell potential clients on hiring you…
And much, much more.
WEEK 6: The Fine Art of Writing for Social Media.
As a writer, this is the session you've been waiting for.
It's where you get to write!
It's also where Nick delves into all the many differences between traditional sales writing — websites, sales letters, content — and writing for social media.
To write well for social media, you must shake off previous assumptions and behaviors.
And once you discover just how fun and easy (not to mention lucrative) writing for social media can be — you might not want to write anything else!
You'll discover…
The "only 4 reasons" people will follow you or your client on social media — and how to be an expert at ALL of them…
How to build deeper relationships by injecting "personality" into your social media posts…
When to be "controversial" and when to be "weird" — and how both can promote sharing, and could even make posts go viral…
Proven techniques for grabbing (and keeping) attention…
The power of asking questions on social media — and how to do it the right way…
Being "retweeted" to build credibility. Here are 4 ways to make that happen…
And much, much more.
WEEK 7: All the Clients You Can Handle: How to Sell Yourself as a Freelance Social Media Marketing Expert.
You've gained a deep understanding of social media. You know how to plan and write a successful campaign.
Now it's time for all that new-found knowledge to start making you money!
And it all starts with Nick's 12-step process for selling your social media services so you can land your first client in no time…
You'll discover…
Why every social media expert should specialize — and how to choose the niche perfectly suited to you…
How to build the ultimate professional social media self-promotion website (for next to $0!)
How to "talk" to a prospective client like an expert — including the first 5 questions you MUST ask…
Your "A-to-Z plan for dealing with a new client — from your very first contact… to quoting your fee… to creating a plan… to getting paid… and everything in between…
And much, much more.
WEEK 8: Use Your Social Media Skills to promote Your Writing Business
With all this knowledge about social media, you'd be remiss if you didn't use it to bolster your writing business — whether it's as a social media professional or a copywriter serving all kinds of clients and niches.
That's why Nick dedicates Week 8 exclusively to helping you use social media to grow your business.
You'll discover…
The easiest ways to drive new clients to your copywriter website (and how to create one if you haven't already)…
Nick's fast and easy 4-step process for attracting qualified prospects to your freelance business…
Why "content is king" for copywriters using social media (and it doesn't have to be yours!)…
The best social media platforms for copywriters (Twitter — yes. Facebook — yes. Linked in — yes. But the other "top performers" may surprise you!)…
The power of engagement — and why it's more important for writers than almost any other profession…
Nick's "1-2-3 process" for keeping your prospect hopper full…
How to build an audience of prospects and not just an audience of readers…
And much, much more.
Again, I'm only touching on a few of the highlights of this incredibly comprehensive program.
The great thing about these weekly modules is each one builds off the previous one…
So very quickly, you go from gaining a solid grasp of social media after Weeks 1 & 2… to having a core understanding after weeks 3 & 4… to a higher level of mastery, thanks to weeks 5 & 6.
Then, Weeks 7 & 8 are all about applying that new knowledge to "real world" situations, beginning with using social media to grow your own business… principles which can then be applied to your client's business!
And we've made learning convenient too.
You'll learn from hundreds of high-performing examples from all social media platforms.
Each weekly module contains a video and audio file that you can watch and listen to on any device… along with a PDF of the slides Nick uses, and a full transcript of each module — in case you're one of the many people we know who likes to reinforce what they've just learned by reading.
But your learning doesn't stop with just the 8 weekly learning sessions…
Because all that experience working as a freelancer…
All those lessons learned from years of working with top-tier clients…
All that amazing content he's created over the years…
Well, it's simply too much and "too varied" to include as part of the 8-week core learning sessions.
So instead, Nick created a series of amazing bonuses for you:
Bonus #1: Your Exclusive "60-Day Success Plan"
Social media is growing.
The opportunity is massive.
How To Make Money As A Social Media Marketing Expert will give you the skills you need, without a doubt.
But you'll be successful faster when you have a path to follow.
That's where Nick's exclusive "60-Day Success Plan" comes in.
It's your roadmap to success — 7 crucial steps you need to take over 60 days to become a tour de force in social media:
Step 1 — Nick shows you how to "immerse" yourself in social media… see how all the sites and platforms work… who the top players are… see the techniques they're using in real time… and more.
Step 2 — Dig into the marketing side of social media, by making it your mission to follow nine of the most successful social media "players" in the world (Nick even gives you their names!)
Step 3 — learn the "tools" of social media marketing… spend time on the management sites, learn the lingo, crunch some data of your own. Nick shows you how.
Step 4 — Choose your focus! There are 4 ways to make big money as a social media expert. Nick explains them and encourages you to choose one to begin with. This will be a defining moment for your social media writing career!
Step 5 — Build out your marketing plan with Nick "by your side" — and the 4 easy steps you need to take to make it happen, so you can be ready when your first (of many) clients come knocking at your door.
Step 6 — Choose a domain name for your business… set up a site specific to your social media business… then tie it to all your social media accounts. Nick explains how to do it all!
Step 7 — Land your first client, using the same proven sure-fire, no stress, "no sell" method Nick's been using for himself for 20 years.
But that's not all. You'll also get…
Bonus #2: The Secret Power of "Popcorn" Content
Success in social media is all about grabbing your reader's attention FAST… in the fewest words possible.
Nick calls it "Popcorn Content" — those one or two sentences that grab your reader by the eyeballs and never let go.
It's so crucial, Nick's dedicated an entire special report to helping you master it… in addition to the amazing information on crafting social media content on your core program.
It's called "Popcorn Content: The Craft of Writing Short-Form Content for Social Media" and it's yours free through this offer exclusively.
You'll learn:
The "7 rules" of etiquette for popcorn media — including one based on a "golden rule" you were likely taught as a child… and you probably taught your own children as well.
How "popcorn content" is different from anything you'll ever write… and why most social media writers get it wrong.
Why the first 5 words of any post are the most important — and the one deadly phrase you should NEVER use to begin a post (even though you see them all the time in social media!)
7 tips for creating posts guaranteed to drive traffic to content… including the surprising, yet incredibly simple technique that makes Starbucks among the most followed companies on Twitter.
"McHeadlines" — the scourge of the social media world and how to avoid writing them at all cost.
Should you ask questions in a social media headline? Absolutely! But it's what you do next in your headline that makes asking a question a powerful technique.
The #1 characteristic of posts that go viral — and how you can use it to drive thousands of new followers to you or your clients in a matter of minutes.
Bonus #3: Worried about Finding (and Keeping) Clients? See this Exclusive Video…
If there's one thing about writers, it's that we love to write… but we hate getting clients.
Nick knows it.
So, he's created a very special video with 5 simple steps for setting up your social media freelance business…
With a special focus on finding great clients.
You'll discover:
Identify those dozen clients out of millions that best suit your interests, your skillset, your background… even your personality…
Use Nick's very own "4-line email strategy" for getting new clients with zero selling…
The first 5 questions you should ask every new and prospective client — questions that will guarantee a successful and lucrative relationship for both you and your client…
The best "first assignment" for new writers with new clients…
Nick's powerful "10% rule" that will keep you working for the clients you want foverever…
How to give each of your clients "distinctive voices" in the social media so they'll stand over and above their competition…
And much more.
Bonus #4: Order Now and Get FREE Access to Nick's Presentation, The Dawn of the Age of Engagement
Few Internet or social media experts are in as high demand on the speaker circuit as Nick.
He gives dozens of presentations every year — live and on the web — and turns down dozens more.
But it was his most recent live presentation that really struck a nerve.
One new writer called it a "defining" moment for him. Another said it "cinched" his decision to become a social media copywriter.
Those folks had to pay $5,000 to hear Nick speak…
But as a brand-new member of How To Make Money As A Social Media Marketing Expert, I'll see to it that you get the entire presentation of Nick's seminal Social Media Marketing: The Dawn of the Age of Engagement, via video, at no extra charge.
You'll discover:
Four "landscape shifting" trends for social media in 2018 — and how you can use them to give your client (and you!) a powerful advantage over all other social media writers…
The "10 things" most social media writers get wrong — and how to never make those career-killing blunders… ever.
The 8 best types of wildly shareable content guaranteed to make people stop everything they're doing to read your clients' posts!
Plus — within Nick's presentation — you get all the resources those who attended got — including 10 Social Media Tools to help you monitor and manage your social media accounts breeze… writing templates that'll save you time and make posting a breeze… and more.
As you can see, the "2.0" version of Nick's newly updated How To Make Money As A Social Media Marketing Expert is jam-packed with everything you need to become a successful, high-level expert in the lucrative and in-demand social media niche.
And there's so much more you'll discover once you dive into the program.
You'll have all the strategies and techniques you'll need to be a well-paid "hero" to the tens of thousands of businesses out there who need professional help running social media campaigns.
You'll have an opportunity to earn $150,000 with just a few clients — or much, much more when you put the full client-generating power of social media to work for your own writing business.
Instead of having to go out and search for clients — clients will come to you… all thanks to your new social media skills.
You'll become an "instant expert" in all the social media platforms your clients should be using: Facebook, Twitter, LinkedIn, Instagram, Yelp, Reddit, Pinterest, YouTube, Google+, and others.
You'll know the best, most efficient social media tools, so you can manage and monitor your client's social media activity.
You'll know where to find new and relevant content for any clients — and how to transform existing web content into social media—ready content.
You'll have a complete and thorough understanding of the strategy behind professional social media marketing efforts… ways to engage your client and encourage buying without seeming too pushy.
You'll know how to use social media to drive website traffic… so prospects become followers and customers for life.
You'll be part of a fast-changing, exciting area of web writing that's as fun and fascinating as it is profitable.
Your 60-Day Success Plan will give you a daily path you can follow to quickly move your social media marketing career forward — including important "learning milestones" you can check off along the way.
All this and much, much more…
Now, I'm sure by now you're very excited…
About the prospect of learning this valuable new skill so easily and so quickly with all this new, up-to-the-minute content…
About the added income it can generate for you — forever.
And at the opportunity to learn from one of the top digital marketing and social media experts in the business.
Listen to what AWAI members are saying about Nick and how his How To Make Money As A Social Media Marketing Expert program has helped them kickstart a totally new income stream:
Sandi Dragoi said:
"I've already landed four social media clients by using what I learned from Nick's program."
Karen Kanakanui wrote to say:
"I got a great deal of value from the program and even used it as foundation for talks I have given on social media to various groups."
Evangelos Papamichael told us:
"Nick's training is easy to understand, well organized, and methodical."
Here's what Judi Pearson told us:
"Nick took social media to a new level of understanding that I can use for clients."
Marcheta Trowbridge said:
"I had no idea just how huge and central the social media piece is of any marketing campaign. Nick really "brought home" the impact and importance of it. He's a terrific teacher!"
Maureen Breathnac said Nick made her a believer in social media:
"I had avoided Social Media … but thanks to Nick I now have a much better understanding of both how and why to use it for marketing."
And Judy Garrison credits Nick with her start in social media:
"Incredibly valuable! Nick helped me feel not so intimidated, and I'm already working on one social media project."
These are just a few of the "fans" Nick has won over with How To Make Money As A Social Media Marketing Expert.
And now it's your turn …
But you're probably wondering how much it all costs.
Well, I'll start by saying — anytime you can make an investment in yourself and your future — it's a good one.
And… when we're talking about a skill as relevant as social media… a niche of the marketing world that's grown 149% in the past 3 years… and is expected to double again to nearly $100 billion over the next 3 years…
And… when you consider having this skill can impact your income by $130,000 with just a few clients…
And… it can give you the knowledge and the tools to grow your freelance business by hundreds of thousands of dollars more…
And… you're learning it all from Nick Usborne, a legendary expert on digital marketing who's helped develop online and social media marketing strategies for the likes of Microsoft, The New York Times, and Disney…
Well, it becomes very hard to put a real value on what a resource like this is worth.
So, let's turn the question around…
What Is This Opportunity Worth to You?
What's it worth to you… to become an in-demand expert in a new and fast-growing market where 90% of businesses genuinely need your help?
Where you can earn a great six-figure annual income… writing short, short copy for just a few clients… working from (literally) anywhere in the world… with just a smart phone in the palm of your hand?
If I said it would cost you $10,000 for a skill that can earn you millions in your lifetime — would it be a smart investment?
Without question.
How about $5,000?
Of course!
But I think you know…
Even though it's worth every penny of $5,000… we're not going to charge you anywhere near that to access Nick's program.
So here's what's happening today.
How To Make Money As A Social Media Marketing Expert normally costs $497.
Given the doors it will open for you and the massive potential for new income — that price is an out-and-out bargain.
But I'm not done …
There's Another Bonus I Want to Send You…
It's something Nick insisted we add to this already jam-packed program.
And it's a doozie…
It's a series of 12 powerful webinars, hosted by Nick himself, featuring unique insights and strategies he's picked up over the years running successful social medial campaigns for clients of all sizes.
These webinars will complete your learning experience by covering important ground on a variety of topics:
BONUS WEBINAR 1:

How to Price Your Social Media Services
Writers new to social media want to know:
How much of a retainer should I charge relative to the size and social media activity of a client's social media platforms?
What should I charge for extra projects like contests or special promotions?
What if I'm hired as a consultant only?
What kinds of companies pay the highest fees, and so on?
Nick answers all these questions and more in this not-to-be-missed online session.
BONUS WEBINAR 2:

How to Gain Confidence with New Clients
One of the best ways to learn about getting and dealing with new clients is to follow the lead of someone who's very successful at it, like Nick is.
But in this insightful webinar, Nick speaks with Jenn Stinnett, a social media expert and the founder of eJenn Solutions about how she got started as a social media expert, how she markets her business, how she got her first clients, how she sets her fees, and much more.
Again, it's impossible to get "too much" insight on the best way to work with new clients!
BONUS WEBINAR 3:

Quick-Start Tips to Get Your Social Media Marketing Profits Flowing
The great thing about social media is you can learn it fast — and the money can start almost right away. But it all begins with that first client.
Here, Nick not only shows you yet another "no selling" way to get your foot in the door at companies you want to work for — but also 5 new ways to get a quick start with your social media business… and make more money with every engagement.
BONUS WEBINAR 4:

Small Business Social Media Success Stories
The easiest way to be successful in anything is to replicate the techniques and strategies of successful people who have gone before you. Webinar #4 is all about success — with case studies on everything from initiating successful social media campaigns to building incredible relationships with clients.
BONUS WEBINAR 5:

The Mobile Web and Social Media
Mobile is a HUGE part of social media. Over 50 percent of web searches globally now come from mobile devices — and that number's only going to grow.
But social media users have a different "relationship" with their mobile devices than they do with computers, and some of that translates to your campaigns and how you put them together.
In Webinar 5, Nick looks at 5 ways you can help clients (and yourself) use mobile to enhance their business… 4 tools for building mobile websites… and more.
BONUS WEBINAR 6 & 7:

Tying Social Media to Existing Business Websites (Two-Part Webinar)
Is your niche business-to-business? Then, social media is a natural fit. Maybe even more so than in consumer-driven social media — because content and connection is crucial to B2B companies.
In Part One, Nick shows you how to land high-paying B2B clients, as well as unique ways you can use social media to engage influencers and generate more sales — techniques many B2B companies have likely never heard of.
Then, in Part Two, you'll see these techniques in action through powerful case studies involving 5 companies… 5 very successful social media campaigns and how they came to be, from inception to completion.
BONUS WEBINAR 8:

Going Local: The Hidden Gold Mine in Your Backyard
You don't have to land the "big dogs" to have a fun and lucrative social media writing business. In fact, some of the businesses that need your skills the most are smaller companies in your own hometown.
Here, Nick looks at the impact of social media on local and retail businesses… then shares 5 powerful questions you can ask to get the social media conversation started with small business owners… plus 8 strategies proven to work gangbusters for small, local businesses.
BONUS WEBINAR 9:

Wealthy Web Writer: Social Media Outside of the Spotlight
Everyone knows about Facebook and Twitter, LinkedIn and YouTube. But there are fantastic, lesser-known social networks out there that could help you and your clients extend your reach.
Nick shows you ways to use these lesser-known platforms successfully… and highlights a huge shift that's changing how people use social media.
BONUS WEBINAR 10:

Tools of the Trade
Measuring social media activity and response… and being able to report results to your clients is crucial — not only to them, but as a way of reinforcing the positive impact your work is having on their businesses.
Here, Nick expands on his Week 5 "Tools" session with even more resources… including lesser known social media tools that will help you find and collect great content to share… maximize your social media ROI through actionable analytics… spot trends before they're trending… and more.
BONUS WEBINAR 11:

Charge More with Professional Assessment and Audit Reports
Social media management tools are not only crucial for reporting to existing clients, they're great for landing new ones as well. Nick's step-by-step plan shows you how to use these professional assessment and audit tools to reach out to more prospects… get more customers… and charge higher fees for your services.
BONUS WEBINAR 12:

Rapid Fire Social Media "Tips from the Master"
You learn a lot when you've been around social media since Day One, working with the top companies in the world.
In his final "Bonus Webinar," Nick shares some of his favorite insights, including… EIGHT major goals your social media strategy must achieve (and how to achieve them)… more tips for using social media for B2B (business-to-business) clients… how to make a "boring" product stand out on any platform… tips for making customer service profiles personable and credible… three additional social media services you can sell to your clients and what to charge for them… and much, much more.
As you can see, Nick's "Bonus Webinars" is almost like getting a second program — with insights that drive home the most important aspects of successful social media execution, along with new ones that open your eyes to even more opportunity — included for free.
Each webinar includes a streaming audio file, plus PDFs of every slide — so once again, you have everything you need to "reinforce" these powerful lessons offline.
If we offered these webinars anywhere else (which we don't — it's only for How To Make Money As A Social Media Marketing Expert members) we could easily command a minimum of $59 for each webinar — or over $700 for all 12.
That alone is $200 more than the regular price of the full How To Make Money As A Social Media Marketing Expert program.
But that's not all.
On top of everything else…
All the new content…
The streamlined structure…
The added bonuses…
Your satisfaction is 100% guaranteed.
Your 100%, Iron-Clad Guarantee of Satisfaction
It's very simple:
Take 8 full weeks with the program — which is the amount of time we believe you can become a full-fledged Social Media Expert with Nick's amazing guidance…
Then, if at any time during that 8-week period you decide social media isn't your cup of tea… simply let us know…
We'll refund every penny of the $497 you paid promptly, with no questions asked.
Now, the time for talk is over.
It's time for you to take action.
You know social media is a major force in marketing today — and it's only getting bigger.
Soon, companies without social media strategies will be like companies that put off building websites years ago — "outliers" constantly playing catch-up in a fast-moving market.
You know 9 out of 10 business on the planet need your help…
You know the power of social media — the amazing new stream of revenue it can give you and how quickly it can grow your freelance writing business.
You have Nick's best, most comprehensive program on social media ever… freshly updated and completely restructured to make the learning even easier and faster.
I've told you about the amazing new bonuses — including 12 incredibly insightful webinars that are alone worth more than the full price of the program.
And you have a full 8-week, no-risk guarantee.
Besides getting in my car and driving to your house… I'm not sure what more I can do to convince you to get your hands on this career-changing program!
That's why you need to click on this link now.
It will take you to the order page where you'll have a chance to review everything one more time.
Or, if you prefer to speak with our member services team here in our Delray Beach office, call toll free 866-879-2924 Monday to Friday between 9 a.m. and 5 p.m. (ET).
They can answer any questions you might have, even placing your order over the phone, if you so choose.
The important thing is to act now.
Social media is too big and too relevant for any copywriter to ignore. It's only getting bigger… and the impact it can have on your career and income can't be overstated.
Click here now — and get started on this amazing program within minutes!
To your success,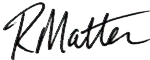 Rebecca Matter
President, AWAI
P.S. If you're even remotely on the fence about adding Social Media to your copywriting arsenal, I suggest getting Nick's program TODAY…
Then, if you decide it's not for you at any time over the next 8 weeks, simply email or call us up for a full, no questions asked refund.
---
American Writers & Artists Institute
101 SE 6th Avenue, Suite A
Delray Beach, FL 33483
(561) 278-5557 or (866) 879-2924
www.awai.com