The Top 5
Deathbed Regrets
of Writers
And a simple way to make
sure you never have them …
Fellow Writer,
If you went through life without ever trying to get published or paid for your writing, what would be your biggest regret?
A group of writers was asked this question. Here were the five most common answers:
"I'd never know if I could have made it."
"I'd never find my voice."
"I'd never get to show others what I'm capable of."
"I'd hate not having the freedom to do what I want."
And the top answer of all, was:
"I couldn't live a life true to myself."
Let's face it. Nobody wants to feel that way. And you don't have to … if you do something about it now.
Start by asking yourself five important questions. Right now, ask yourself …
Will I regret never knowing if I could have made it?
Could my words make a difference to someone?
Don't I want others to know the real me?
Shouldn't I take charge of my life now instead of waiting till it's too late?
Don't I deserve to be happy?
If you answered "Yes" to any of these questions, you'll be very interested in what I'm about to share with you.
It's a way to get the kind of writer's life you've only imagined. One where you won't face any of these regrets.
Most people think the writer's life is very hard to achieve, but I can tell you firsthand … it's not.
It's also nothing like the pennies-for-words "starving artist" life most folks think it is.
Instead, it's a proven way to make a very good income while "working" from anywhere, doing what you enjoy, and only when it suits you.
How A Single Letter Changed My Life …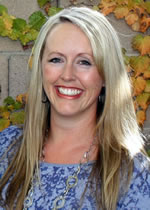 Hi. My name is Mindy McHorse.
I came across that list of deathbed regrets for writers — the one I mentioned above — not long after my second child was born. I think it caught my eye because I was getting ready to update my will. That had forced me to think about the inevitable … but I hadn't considered whether I'd have any regrets when my time came.
Incredibly, I read the list and felt pretty good about myself. I realized I'd already addressed those issues and that I'm living my best possible life now — a full, rich, happy life as a writer … a life that won't end in remorse.
But if I'd seen that list just a few short years ago, I would have had the opposite reaction.
Back then, the idea of life as a paid writer was a pipe dream.
For starters, I worked 50-hour weeks making boring spreadsheets for an overbearing boss. Two hours of every day were sacrificed to my commute. I rarely saw my husband because of our conflicting work schedules. And on top of everything else, we had the stress of being in debt — more than $100,000 in debt (and $80,510 of that was credit cards alone!).
What did I long for back then?
To walk away from my low-pay, mindless job
To spend more time with my husband and start a family
To have freedom and money to travel … maybe to Bali to ride elephants … or to Paris to stroll through the Louvre
To be free from debt and financially independent
But most of all, I wanted to do something I was passionate about: write for a living … except that I wanted to make a ton of money at it so I could quit my job and travel and do everything else listed above.
I knew I had to do something to avoid a life of regret … I just didn't know what.
Thank heavens, on a rainy, autumn afternoon, I got a letter that changed my life. It was written by a man named Paul Hollingshead.
Like me, he'd been working long hours, making very little money, and sinking into debt while working a string of dead-end jobs. He talked about how desperate he was — how he detested his job and hated not having money to cover his bills. He talked about how hard it was to go to bed and know the next day would be just as bad as the last one.
I could relate to every single word.
But then he talked about how he had — in less than a year — traded that life of drudgery for a life of financial freedom and personal satisfaction — as a writer, no less! And he said that countless others, just like him, had done it too.
It might have been just another rags-to-riches story, but there was something real and honest in the way he wrote. It made me want to know more.
I showed the letter to my husband. He had the same reaction as me. He said, "This seems different." So we agreed to look into the writing opportunities that had saved Paul from a dreary, average life.
Boy — was that a decision I'll NEVER regret!
I'm Now A Published Writer
(And I Make Six-Figures a Year… )
I've had a total turnaround since that day. Now, my life is my own. I have no commute. No boss. My debts are paid in full. My financial worries — gone.
Best of all, I earn six-figures a year doing something I love, and I have plenty of time to travel and spend time with those I care about.
What made the difference?
Before I tell you, let me confess — I was hesitant when I first heard about this. I didn't believe it was a real profession. I didn't think I could make a decent living with it, let alone build a substantial retirement nest egg. I had no clue it could bring me the kind of money and freedom most writers only dream about.
Yet, it does — over and over again.
So what exactly do I do? Just what I always wanted: I write from home. I make my own schedule. And I only work on projects I'm interested in.
People usually raise their eyebrows when I say that. They assume my writing is just a hobby. Then they ask what I really do.
That's because — like I said earlier — most people think of writers the same way they think of artists: That it's impossible for them to support themselves.
I don't blame them. Before I became a writer, that's what I thought too. But when I connected with Paul Hollingshead — the fellow who wrote me that life-changing letter — I quickly learned that there's a whole other world for writers I never knew about.
In this "hidden" world, the money is good and the competition is practically nonexistent. In fact, there aren't nearly enough writers to meet the demand. Better yet, you don't even have to be a great writer to be successful. It's just a matter of learning and using a simple formula that's worked for years.
You can write about virtually anything that interests you, from gardening to investing … from cooking to golf … you can even write about your favorite pets or movies. Whatever appeals to you.
And here's the most important thing: Once you know about this approach to making money with words, you have the ability to generate a good income for life.
Just between you and me, I broke the six-figure mark in only my third year as a freelance writer. And it's just gone up from there.
Now I'm able to go after what I really want in life.
And you know what? I'm having a blast!
That's why I'm writing to you today. I want you to know how I went from a dismal life I was sure to regret to one where I write when I please about topics that interest me, and I get paid very well to do it.
A Skill That Forever Alters Your Life-Path
Let me get specific. Nowadays, I "work" from a home office that overlooks the Rockies. I write for a few hours every morning as I watch the dawn unfold over the mountains. Then I head downstairs for a leisurely breakfast with my family.
I enjoy plenty of time with my kids. I treat myself to regular massages. My husband and I frequent upscale restaurants. And we take multiple vacations a year, sometimes to beachfront resorts, sometimes abroad. (Next month, we're off to San Diego. After that, Jamaica.)
Just about all the writers I know who are part of this extraordinary hidden world have the same kind of freedom. We're not constrained by schedules or rules or even "business attire."
And there are a lot of us — writers who live and work entirely on our own terms … and know at least a dozen different ways to make terrific money doing what we do. (I'll clue you in on some of the best ones in a minute.)
We feel like we're members of an "in crowd" — lucky folks who've figured out how to get the most out of life, every minute of every day. (An "in crowd" that you should join, by the way, if our lifestyle appeals to you.)
We call it the Barefoot Writer's Club. That's because … well, because most of us write while barefoot. It's easy to do when you work from home (or the pool or the beach, as the case may be).
And while writing from home (or the pool or the beach) … in our bare feet … we can easily earn a few thousand dollars in just a matter of hours from projects we enjoy.
Don't worry — you don't have to be "pre-qualified" to join us. In fact …
You don't need a fancy education. (Remember Paul, the guy who wrote me that letter? He was a college dropout. Yet today, his average income is $330,000 a year.)
You don't need any special talents. It's like I said, there's a proven formula for this type of writing that's easy to learn.
You don't need to invest a lot of money upfront to sell something nobody wants. This isn't one of those crazy get-rich-quick schemes.
You don't need specialized tools or equipment — just a basic computer and an Internet connection.
You don't need to live anywhere in particular. My fellow writers work from all kinds of places, from rural Montana to downtown Chicago to Dublin and Belize.
Really, there are only two things you need to be a "barefoot writer" like us.
First, you need to like to write — but not in any particular way. If you like posting things on Facebook, you're a writer by our standards.
Second, you need the desire to live a happier, more satisfying, fulfilling life. A life without regrets.
Last Year Alone, I Raked In
Over $114,000 From Writing Projects …
And I'm Not The Only One!
You might be a little skeptical at this point. I was too.
I think it's because we grow up expecting to live an ordinary life — the kind where you get a job, work at that job for 40 years, then retire and try to squeeze some fun out of your final days.
That's why so many would-be writers die with regrets. They look back over 30, 40, 50 years and realize they never attempted to follow their passion.
Some never even get a chance to try. Just look at all the folks who are still working in their senior years. According to the Associated Press, 73% of boomers expect to keep working past "normal" retirement age.
Not only are those folks worried about making ends meet … they're embarrassed. Even ashamed.
There's no scenic lake house to look forward to … no leisurely time spent reading books … no lazy afternoons fishing with the grandkids.
Instead, they're stuck waking up to blaring alarm clocks and punching timecards, week after week, year after year.
What's worse, they're resigned to it. They've given up hope. And they'll always wonder "what if?" when it comes to their writing dreams.
But
you
don't have to.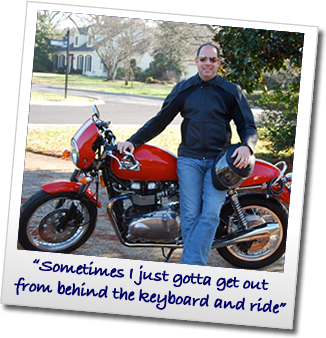 "I had some big moments this year. We bought a new house on the 8th hole of a private golf course here in Knoxville. I paid off all my outstanding credit card and student loan debt. I paid off a car two years early, a motorcycle four years early and we're now doubling up on my wife's car. We're remodeling the house — cash. And we've got six months living expenses in the bank.
"But it's not about the dollars coming in, it's about what the dollars can buy: freedom and options. I now have the freedom of knowing that my stuff really is my stuff. If I lose my biggest client, I'm still okay because the car, the motorcycle, the home improvements — they're all paid for. And because I don't have that pressure of making the sale with every client, I can actually be very picky about who I work with. That's freedom."
— Sean McCool
I never saw myself hitting the $100,000 mark in only three years as a freelance writer — but that's exactly what I did.
Then last year, I topped the six-figure mark again — this time working an average of just 20 hours a week.
If someone had told me, a few years ago, that I'd soon be earning six-figures, I wouldn't have believed them.
And if they'd told me that I'd be writing from the comfort of a cozy home office on a part-time schedule … that all my debts would be paid … and that I'd be able to take plenty of time off to enjoy having two kids along the way … I'd have thought they were downright crazy.
Yet, that's my reality.
And I'm not the only one.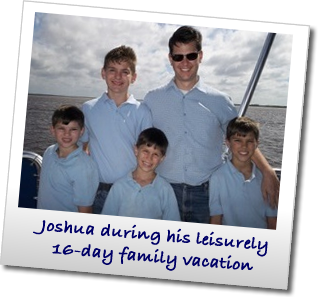 "This year, we took a 16-day vacation, touring the southern states. We toured old southern mansions and plantations, visited a couple of amusement parks, chartered a private boat and went snorkeling down in the Florida Keys, spent a day touring the mangrove forests and swamps hunting down alligators, dolphins, and gigantic spiders, and relaxed, talked, learned, experienced, and built incredible memories together.
"My income grew while on the trip. I picked up a couple of more clients. I did very little writing. It was magical and wonderful.
"I think we're going to do something similar in the next couple months, only this time through the southwest states and southern California.
"When you consider that we could afford doing this with ten children, it's a wonder we have any money or sanity left! But actually, we have both in spades and mountains of joy to go with it."
— Joshua Boswell
"In the corporate world, you are a worker bee tied to someone else's schedule. Now I answer to my favorite boss — me! I have a measure of freedom I never had before. I can take a two-hour lunch and go for a swim. I can run to the school and pick up a sick grandchild. And I can work from anywhere I like — home, the bookstore, while traveling. Absolutely nothing beats being your own boss!"
— Starr Daubenmire
It comes down to this: If you're serious about living without regrets, you need to question life as you know it.
Before I entered this hidden world, I never saw myself in command of a lucrative writing career. I figured I'd do okay for myself, sure. That I'd always have food on the table and a roof over my head and at least one vacation every year.
But I also assumed I'd always have a boss … Now I don't, and I never will again.
I assumed I'd always have to save for years to get something big like a new car … Now I earn that kind of money in a matter of months.
And I expected to work till I was 60-something … doing whatever job I could find that paid the best … saving as much as I could and hoping I would still be healthy enough to enjoy my golden years when they rolled around.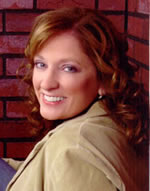 "Money raised by the letters I write makes a real difference in the lives of less fortunate children. Yes, I'm paid well for it — but the money's nothing compared to waking up and feeling good about the contribution I'm making each and every day."
—Mary McNamara
But now, I'll be able to retire 20 years earlier … and in the meantime, I get to do what I love every day.
Truth be told, it took me a while to grasp all that.
During my transition to high-earning freelance writer, I had to reevaluate my life goals. It used to be about having enough money to live on. But these days, money isn't even an issue. Now, my goals include things like traveling to every continent … taking my entire extended family on a cruise … building a school for underprivileged children.
The amazing thing is, I have the power to do it all.
Imagine A Life Where You Can't Wait
To Wake Up Each Morning …
It comes down to this. I'm inviting you to join our club for writers … to turn your back on the dreary, ever-growing, rat-race workload and gain control of every minute of your time … forever.
I'm asking you to build the life you've always dreamed of but never had a way to get until now.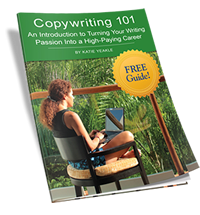 If you decide to join us, I'll send you a very special report we just published — absolutely free. It's called "Copywriting 101: Secrets for Launching Your Million-Dollar Writing Career." It'll tell you everything you need to know about the kind of writing we do, including examples and shortcuts to doing it yourself.
And while I'm at it, I'd like to send you free reports on five fun and easy ways to turn this kind of writing into a rewarding — and lucrative — "work-from-home-in-your-bare-feet" career, (including one where you get paid serious money to write simple little emails to people waiting to get them!).
These reports provide all the details.
But before I tell you more about them, let's talk about the money.
Earn More For Your Time Than
Most Doctors And Lawyers …
Some of us call the kind of writing we do our "automatic retirement fund." That's pretty spot-on, especially when you understand how this industry works.
Take Paul. Right now, his average fee for a small project is around $8,000. But that's just his upfront fee. Small change, really.
Royalties — like the kind best-selling book authors get — are where the money really piles up.
Royalties start to kick in after you complete a project … and they can keep coming for years and years.
With one piece that Paul wrote — a letter — he got his $8,000 upfront but then made another $30,000 from that same letter throughout the following year. Every year this letter gets mailed, he makes at least another $30,000.
And this letter has been mailing for over three years … which means Paul's made above and beyond $100,000 for just this one letter.
Talk about a great way to beef up your retirement fund … or any account, for that matter.
And remember, on top of that one letter that continues to pay substantial dividends, Paul writes other things and keeps racking up more upfront fees and royalties.
That's how he earns his $300,000+ each year.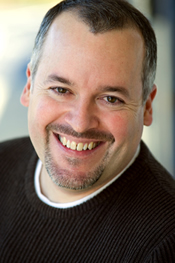 "My wife and I had just had our first child, and I didn't want to be away from home every week. Sure, the money and upside my employer offered me was amazing, but I wanted both: a way to make a great income and have full control over how and when I worked.
"As a freelance writer, I'm able to chart my own course while generating a very strong income doing something I love. I don't commute to work … I don't have to travel … I get to see my family every day … I have no one to answer to … I make my own business decisions … I have plenty of variety in my everyday work … And I get to help my clients generate more revenue!
"Plus, I'm a lot more relaxed than I used to be. This may sound cheesy, but I'm a lot more at peace now that I'm in control of my life.
"As for replacing that six-figure salary, that wasn't a problem for me. In my first full year as a full-time freelance writer, I grossed over $163,000."
—Ed Gandia
As good as the money can be, though, that's not what most people who join us say is the best part.
They say it's the freedom.
The freedom to write what you want … when you want … from wherever you want.
The freedom of never having someone looking over your shoulder … telling you what to do and how to do it … 40, 50, 60 hours a week.
The freedom of being able to "take off" for a day or two with your family, and not have to clear it with anyone.
That's what we love about our barefoot lifestyle.
The money — well, that just completes the picture, doesn't it? Especially considering the security, peace of mind, and little luxuries it can bring you.
And it all adds up to a life without regrets.
If you've read this far, my hunch is that the idea of becoming a "barefoot writer" intrigues you.
And if you're intrigued now, I know you'll be thrilled once the doors swing open for you … and you understand just how far we're willing to go to help you be successful.
For 15 years, American Writers & Artists, Inc. (AWAI) — the organization behind the Barefoot Writer's Club — has helped thousands of people like you upgrade their lives to barefoot-writer status. To make it happen for you, the one thing you need to bring to the table is your own desire.
The rest, we can show you.
I'll tell you exactly how you can join us in a few minutes. But first, let me tell you about just some of what you're going to get as soon as you do …
The Barefoot Writer's Club magazine — 12 issues a year, each one delivered to you via password-protected email the first Friday of every month. It covers all things writing, including special perks and free stuff we barefoot writers enjoy … details on new barefoot writing opportunities … little productivity "tricks" … success stories to inspire (and teach) you … businesses you can start for little or no money using your new-found writing skills … and much, much more.
The special report "Copywriting 101: Secrets for Launching Your Million-Dollar Writing Career." That's where you learn how to get paid thousands of dollars to write simple things like letters … plus how to land "royalties" every time your copy gets sent out (which can add up to millions).
You'll also have access to an exclusive resource — little success snippets we call "Notes From the Beach." Whenever any of us come across or think up anything that can help you become a barefoot writer faster, we'll get it out to you immediately by email.
The fastest way I can think of to introduce you to those opportunities is with the five additional special reports I told you about earlier — reports that you'll receive instantly when you join us.
Each report features a different opportunity, showing you step by step how to get started. The one thing they all have in common is that they're relatively easy to get into and can be done from anywhere you please. Plus, they all have the potential to earn you a considerable income.
It really is that simple.
Take a look …

BAREFOOT WRITING OPPORTUNITY #1:
"THE LAZY WRITER'S PATH
TO A SIX-FIGURE INCOME"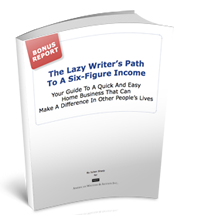 Most people think you have to be "creative" or "inspired" to be a successful writer. But that's not the case for a lot of the writing we do.
This is one of the most popular "barefoot writer" opportunities — not just because it's easy and the money's great, but because it's also personally rewarding. It's perfect for anyone who's ever dreamed of being able to make a difference in other people's lives.
With this type of writing:
You can be up and running as a writing professional in about six hours.
You can easily make a six-figure income.
You don't need an office, any fancy equipment or inventory — just a computer, a phone, a printer, and a supply of quality paper.
You don't need any business or writing skills … a software program does most of the work for you!
There's no limit to the number of clients you can have. And thanks to the Internet, they can be anywhere — from Anchorage to Zurich!
And take a look at the money you can make:
$95 for roughly 45 minutes of your time
$150 in about an hour
$300 in under 90 minutes
These numbers are realistic. It's the kind of money you can earn simply by offering this vital service that just about everyone needs and wants. And here's the kicker …
It's a business that thrives when the economy is strong … but really kicks into high gear when the economy is struggling!
In short, this is a highly portable career that can be launched in six hours, brings in revenue quickly, and then can be halted at will. Take up this barefoot writing opportunity and you'll work only when and where you want, doing what you choose to do — not what anyone else tells you to do.
All the details are in this first free report that I'll send you as soon as you accept this invitation to join the Barefoot Writer's Club.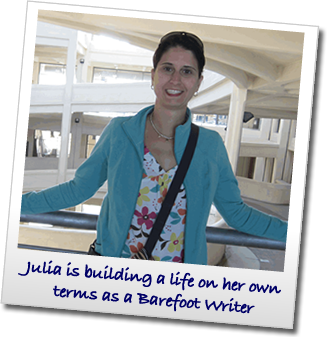 "…I just realized that I wanted something better for myself, both mentally and physically. Don't get me wrong, I enjoyed my time as a technical writer for all the companies I worked for. However, I realize now that it's time to go out on my own full-time.
"The driving force for this was seeing my parents pass away at the beginning of their retirement. While they always enjoyed life while they worked, they never had the chance to fully enjoy the fruits of their work life in retirement, and I don't want that to happen to me too. I want to be able to look back and say that I enjoyed my time here on Earth, and that I have no regrets. A little clichéd, I know, but it's true!"
– Julie Borgini
BAREFOOT WRITING OPPORTUNITY #2:
"THE SECRET OF THE 1-HOUR WORK WEEK"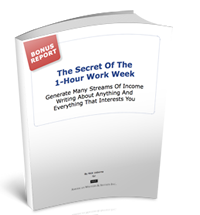 There's an old saying: "Do what you love, and you'll never work a day in your life."
That's certainly the case for barefoot writers who take advantage of this money-making opportunity. It's a way to generate multiple streams of income by writing about things that interest you.
You don't have to write about something someone else tells you to write about. And you don't have to write on any set schedule. You're in full command of the ship.
This opportunity marries the power of the Internet with people's unquenchable thirst for information (especially free information) on specific topics. To get started, you just pick something you enjoy learning about — like a favorite pastime or hobby — and then write about it.
It costs practically nothing to get your "business" started — usually less than $500. And you can be up and running within 48 hours. After that, you can spend as little as one hour a week maintaining it … giving you plenty of time to get additional income streams started the same way.
You call the shots. And you get to enjoy every minute of what you're doing.
A lot of what you see online nowadays are half-hearted, amateurish attempts at this very thing. The secret to turning it into a significant moneymaker comes from our friend Nick, who perfected it on his own. As a matter of fact, he's used it to bring in up to $4,500 a month in passive income, writing about something he's passionate about — coffee!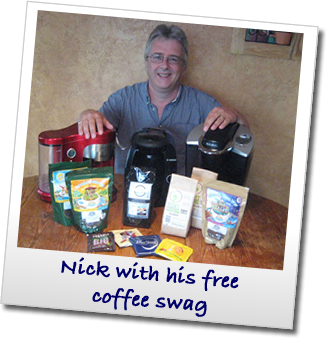 You can bet nobody would have paid Nick that kind of money to spend time writing about coffee. And that doesn't include the perks. Over the years, he's been given several free coffee makers — and dozens of pounds of free coffee — all because he followed his heart in doing something he loves.
Nick certainly isn't the only one …
Sara D. makes $4,000 a month writing about the health benefits of juicing. She started doing it in her spare time, but recently quit her regular job (a job she wasn't crazy about) because now she makes all the money she needs, doing what she wants.
Birgit B. pulls in around $8,500 a month writing about her hometown — Kimberley, a tiny place in Australia. Best of all, Birgit writes for only six months of the year. The rest of the time she takes off to do what she loves most — travel.
With this barefoot writing opportunity, all you have to do is decide what you want to write about … set things up based on the prototypes and formulas that we know work … and write a few paragraphs every couple of days. That keeps the information fresh and the money rolling in.
Imagine waking up in the morning, pouring yourself a cup of coffee, walking barefoot out to the deck or the pool, and writing a paragraph or two while you soak up the morning sun …
… and you're done for the day!
Just 15 minutes of your time, four or five days a week — writing from anywhere! Add it up and it comes to about a one-hour work week!
You'll learn all about it in this second free report that I'll send you as soon as you become a member of the Barefoot Writer's Club.
BAREFOOT WRITING OPPORTUNITY #3:
"GET PAID TO EAT, TRAVEL,
AND STAY AT LUXURY RESORTS"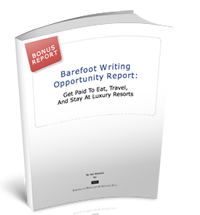 This barefoot writing opportunity gives you the ideal way to pick up and tour the world — for practically no cost. In fact, this third free report that I'd like to send you shows you how to travel the globe and get paid while doing it.
I can't tell you how many writers I know who have been on free cruises (and I'm talking about luxury operations like Crystal Cruise Lines) or who regularly stay at luxury hotels everywhere from Bermuda to New York City to London.
These perks come courtesy of the folks they write for. And it doesn't stop there. You can eat free in the best restaurants … visit exotic resorts before they're even open to the public … circle the globe …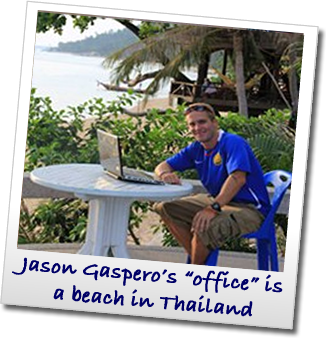 Or, if staying close to home is more your style, you can get paid to go places you'd go to anyway. Jen Stevens, one of the best writers I know at landing travel perks, got "comped" an entire trip to Nebraska just to visit her in-laws! Everything was covered, from gas to museums to fine dining and drinks.
It comes down to simply exploring different places and reporting back on your experiences — and there's an entire industry willing to pay you to do it. If that sounds like something you'd like to do, you must get your hands on this third report.
BAREFOOT WRITING OPPORTUNITY #4:
"THE $500 EMAIL SECRET"

Before I tell you about this opportunity, I'd like to introduce you to my friend Jay White. He's a Midwestern guy. Easygoing … likes to crack jokes … and is generally fun to be around.
If you ask me, it's because he's incredibly satisfied with his life. If you ask him, it's because he gets to spend most of the hours of every day with his favorite people — his wife and two kids.
Jay's story is pretty typical of what you find in the barefoot writing world. He had a decent job and then got laid off. In what you might call an "Aha!" moment, he realized that he never again wanted to be in a position where his financial future depended on someone else. Meanwhile, his dad was diagnosed with a serious heart condition.
Not having a job had an unexpected benefit. It meant that Jay could spend lots of time with his father to help get him healthy. But there was a problem: Money. (That's always it, isn't it?) Though he was enjoying his newfound freedom, Jay still needed to provide for his family.
That's when he figured out the "$500 Email Secret." Using some of what he had learned at his previous job, he set up shop writing emails. Basic, sincere emails — that were in high demand by hundreds of companies.
Today, Jay charges $500 per email. He usually writes about seven emails per client package, which takes him only about two mornings to do. So he pulls in $3,500 for two mornings of writing!
Not only does he make a comfortable, six-figure income … what's more important to him is that he's always around for his kids. He's there when they get home from school. He can help them with homework … take them to the zoo … take them shopping for whatever they need. He's truly a hands-on dad.
Jay also gets plenty of time with his wife. He takes her out on "dates" and surprises her with mini vacations for two. (It's safe to say their romance is alive and well.)
And if his dad needs him — if any friend or family member needs him — he's there for them. Always. Every day.
As for those emails Jay writes … well, they're one of the best-kept secrets of the writing profession. This fourth special report explains how he does it.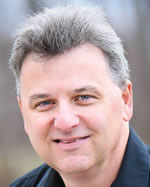 "Since I became a freelance writer, my life has changed dramatically. I have more free time for family and friends, enjoy what I do immensely, and best of all — make more money than I ever dreamed of! If you're looking for the fastest, easiest way to become a freelance writer and transform your own life, then AWAI is your go-to source.
"They have a program to fit whatever writing style fits you best, and their support is top-notch. Make the move today — get started on your path to wealth, freedom, and the ultimate lifestyle by becoming a freelance writer, courtesy of AWAI!"
— Jay White
BAREFOOT WRITING OPPORTUNITY REPORT #5:
GET PAID TO SURF THE WEB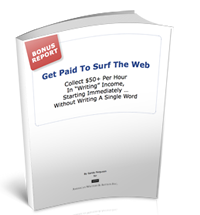 Between 2 and 3 billion people surf the Internet on a daily basis. Can you imagine getting paid to do that? Something you already do for fun?
Well, that's the deal with this fifth barefoot writing opportunity. And unlike the other four opportunities I've talked about, this one doesn't require you to do a lick of writing. So if you're even the tiniest bit nervous about trying your hand as a writer, this could be the ideal way for you to ease yourself into our world.
To be honest, I've hired other writers to do this for me — and I know I'm not the only one.
Let me explain how it works …
You see, at any given time, most of us have several writing projects going. And to make our writing really strong, we need to include specifics — facts, figures, statistics … that sort of thing. It often makes sense for us to hire someone else to dig up that information for us.
Let's say I'm in the middle of a project where I need to cite some population statistics. If I took the time to find those numbers for myself, I'd have to sto
Instead, I fire off an email to one of the freelancers I know who surf the Web for a living. I tell him what I want, and he emails back a price — maybe 75 bucks.
I agree to it in a heartbeat. It'll probably take him less than 30 minutes to find what I need, but it would take me several hours (and I can make far more than $75 in that time). It's a bargain for me.
If, after reading this fifth special report, you decide to take up this writing opportunity, connecting with lots of writers like me will be a piece of cake. Get a handful of Internet search requests under your belt first thing in the morning, and you'll have made at least $300 before breakfast.
Imagine making $300 before you've even had your second cup of coffee … and making it by doing something as fun and easy as surfing the Internet.
Nonstop Life-Satisfaction
That Starts The Moment You Join Us
So, yes, the money is great. But there's more to being a member of the Barefoot Writer's Club — a lot more.
It's the chance to create your best life. A life on your own terms. A life with NO regrets.
So, what does it take to join us?
You know, most professional organizations charge upwards of $500 a year for membership. And it makes sense to join them. After all, they give you a way to network with colleagues and keep up on the latest news in your field.
But membership in the Barefoot Writer's Club offers that and much more — for less than a fifth of the price. (Your free reports alone are valued at a total of $234!)
As soon as you activate your "test drive"
Barefoot Writer
membership, you'll start to get your:
12 issues of the Barefoot Writer's Club magazine
Notes From the Beach
Plus, you'll get instant access to your five free "Barefoot Writing Opportunity" reports:
"The Lazy Writer's Path to a Six-Figure Income" (valued at $39)
"The Secret of the 1-Hour Work Week" (valued at $39)
"Get Paid to Eat, Travel, and Stay at Luxury Resorts" (valued at $39)
"The $500 Email Secret" (valued at $39)
"Get Paid to Surf the Web" (valued at $39)
And don't forget — you'll also get instant access to that first special report I told you about: Copywriting 101: Secrets for Launching Your Million Dollar Writing Career (valued at $39).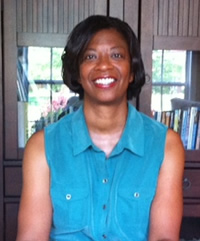 "I no longer have to wake up to the jarring sound of an alarm clock, I very seldom have to deal with rush-hour traffic, and I get to wear comfortable clothes every day.
"It hit me that I was living the life I always wanted when I was sitting on the beach and writing one beautiful afternoon!"
— Krista Jones
On top of all that, you'll have access to our password-protected "Barefoot Members Only" website, where you can contact us directly with questions … get updates on new opportunities … see which writing "niches" are currently paying the most and are in the highest demand … read back issues of the Barefoot Writer's Club magazine … and a whole lot more.
Incredibly, right now only $99 covers membership for the entire year.
A Life With No Regrets
Is Now Within Your Reach
As a Barefoot Writer's Club member, you'll learn how to create the kind of life for yourself that most people can only dream about.
And I'm not just talking about a six-figure income and the freedom to live your life as you please (a privilege that's usually reserved only for the very rich).
That is, of course, one aspect of the barefoot writer's lifestyle. But no matter how wealthy you become … no matter how many new cars you own … or luxury golf resorts you visit … or yachts you sail on … there's one thing you cannot buy:
Contentment.
This means different things to different people. But one thing's for sure – you can't possibly feel content if you have no control over your life … if you feel forced to work more than you want to, at a job you don't truly enjoy … if you can't seem to find enough time to be with the people you care about, to savor the little moments that make life on this earth special.
"Enjoy every sandwich," said Eugene O'Kelly in his memoir Chasing Daylight. It was written right before he surrendered his life to late-stage brain cancer — a life where he'd served as a powerful CEO but where, in the end, he realized that what mattered most were those little moments.
Before I became a barefoot writer, I always promised myself that I'd slow down some day and
"take the time to smell the roses" and pursue my passions. But I never could. Now I can — and I do.
I have the time and the freedom to enjoy the little moments … but I also have the ability to enjoy some really big things too — things that I'm very proud of.
For starters, I know that I'll be able to send my kids to the best private schools … I can travel around the world (a lifelong dream of mine) … and I can give generously to others who don't have as much.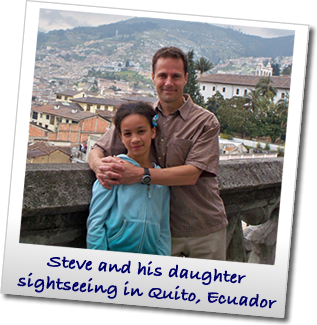 "When I worked in the corporate world, I got up to four weeks of vacation a year. The only problem was, I could only take a week at a time and I had to clear it with my boss months in advance. Now I take vacations whenever I want. If I want to take advantage of last-minute deals on airfare and hotels, I do it. If I want to take an entire month off - which I did last year in Ecuador with my family — I can do it. Being a 'barefoot writer' allows me to vacation on my terms. Best of all, I can bring my work with me and still make money. It's the best of both worlds."
– Steve Roller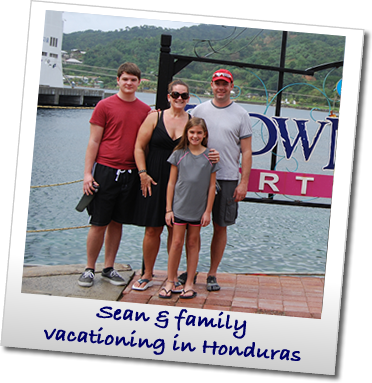 "Once you've experienced the freedom of being a barefoot writer, it gets to be addictive. You really start to think about the possibilities of not being tied to a location to do your work. For us, that means homeschooling our daughter so we can travel. Nothing like great tourist locations just before or after the crowds."
— Sean McCool
Today, I'm inviting you to take the first step toward your own ideal lifestyle. You don't have to see the entire road ahead of you — just take the first step by learning about the many opportunities available to you as a barefoot writer.
And just so there's no reason in the world for you not to take this first step, you have a full-year guarantee:
If, after 12 months, you haven't found a barefoot writing opportunity that suits you — or you've simply decided that the kind of writing we do isn't for you — just send us an email and we'll send your money back.
Even if it's on the 364th day … If for any reason you decide you're no longer interested in what we're showing you, just tell us and we'll refund your money.
Nobody will try to change your mind — and you can keep everything you've received from us to date.
Oh … that reminds me … there's one more "Barefoot Writing Opportunity" special report I want to send you — the sixth one you'll see within minutes of activating your "test drive" Barefoot Writer membership. It's called:
122 AMAZING PERKS AND FREEBIES FOR BAREFOOT WRITERS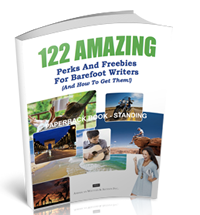 As if a life free of regrets weren't enough, there's something else barefoot writers enjoy: Perks.
I'm talking serious perks — not the kind where the boss brings in pizza once a month or you get to use the copy machine for free.
I mean things like …
… red carpet access and backstage passes to blockbuster events
… the satisfaction of being able to save a non-profit organization from closing its doors
… free trips to resorts
… getting to be there for your kids and never again missing a ballet recital or a football scrimmage
… access to a luxury Sky Box at a Major League baseball game
… saying goodbye (forever!) to suffocating business suits
… raking in complimentary products, from weight-loss supplements to investment toolkits
… getting to rediscover yourself
… comfortably padding your savings account, with more than enough left over to send your kids to college
… throwing away your alarm clock — forever!
I could go on and on.
There are barefoot writing opportunities where you can fly for free … get paid to watch movies and play video games … enjoy free meals at the best restaurants … get invited to premieres and openings … even rub shoulders with movie stars and other high-profile celebs!
And that's doesn't even cover all the ways you can use your writing skills to get other things you want — like discounts, free golf, theater tickets, and more.
I'm sending you this sixth report so you'll know exactly how to get these extra benefits.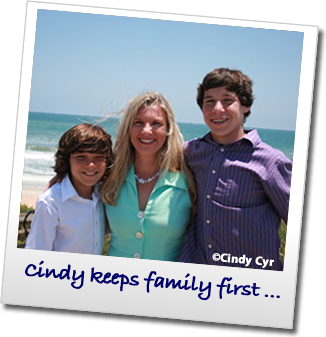 "I remember hearing about perks when I started writing, so it didn't come as a total surprise when I started enjoying everything from free meals to courses and trips worth thousands of dollars. But I never imagined the best perk of all would be what I could do for my own son.
"It started when I posted a video of my then 9-year-old son Dalton on YouTube. At the time, I just wanted to share his performance with family and friends. I had never shot a video, let alone posted one.
"I used my writing skills to write the description and title and included tags and keywords, thinking it would help people search for him and would be good practice for my own experience.
"Since then, a lot has happened — including a six-day trip to Hollywood where Dalton met with with some big music and Hollywood industry people like casting directors from Nickelodeon and Disney.
"While most of the credit goes to the effort Dalton puts into his music, I'm so grateful for the writing skills that have helped my son have life experiences like nothing he dreamed possible … and being able to have the freedom to be right there beside him every step of the way."
– Cindy Cyr
Join Now And SAVE A Full $50.00!
Speaking of extra benefits …
In the last few issues of the Barefoot Writer's Club magazine alone, our fellow members learned …
The one skill that separates great writing from good writing
Where to find a treasure trove of people willing to pay you for what you want to write
How the power to persuade with the written word can make you very wealthy
How "speaking" your writing makes it stronger
3 quick-and-easy writing tips that draw readers in and make them beg for more
Which how-to books are worth your time
How a songwriting trick can trigger an avalanche of writing ideas
The secret, online weapon every writer needs to stay organized
Why one barefoot writer got paid to lose 57 pounds
How your camera can score you a steady passive income stream
How to travel through Europe on $0 a day — yes, zero
How to land luxurious spa treatments and other bonuses at no cost
The must-have gadgets every barefoot writer needs
What to do when you get a chartbuster idea but you're away from your keyboard
The little-known "trick" to carving out more time for your writing
What acclaimed novelist Stephen King and our fellow barefoot writers have in common
How to get hired without any experience and absolutely no writing samples
4 key ingredients to crafting a "Big Idea" for your writing projects (and why you should always do this)
Where to find the best "live" training events to kick your writing career into high gear
How to decide which barefoot writing opportunity is the best fit for you
… and so much more!
For a very limited time, we're offering a Change-Your-Life special membership fee of $49 — that's 50 bucks off the regular price of $99.
You still get everything I mentioned above, including the 1-year no-problem guarantee.
But, like I said, this half-off special price is for a limited time only. So you'll have to hurry to take advantage of it.
Remember, each issue of the Barefoot Writer's Club magazine gives you new and exciting ways to tap into the barefoot writer's lifestyle. You'll learn about the hottest new writing opportunities … and how to guarantee you can make them work for you. Plus, you'll get bonus ideas on how to improve your writing skills and stay motivated.
You'll also get an inside look at the lives of some of the most successful writers in this industry — including how they got started and how they make the most of every project that comes their way.
On top of all that, you'll get insights into some of the dramatic, change-your-life-now moments that other barefoot writers experienced before diving into this satisfying world of self-fulfillment.
And just for fun, there's always a monthly contest or two that could pocket you a nice $100 prize — enough to pay for the next two years of your Barefoot Writer membership!
Even then, you can have your $49 back — and keep everything else — if you decide the life of a barefoot writer is not for you!
Listen.
If you love the idea of having the kind of "barefoot lifestyle" I've described … where you can write from anywhere and still make very good money — I hope you take advantage of this invitation and sign up to join our club.
Or if you think the life of a "barefoot writer" would be ideal for you, please don't put this off for one more minute.
You and I both know what could happen if you do. You'll get busy with other things and this life-changing opportunity might get put aside, soon to be forgotten. And that would be a shame since the men and women who seized this opportunity before you have all told us it was the best decision they ever made in their lives. A decision they'll never regret.
I can tell you firsthand — I wouldn't trade the life I have now for anything.
And trust me when I say that if this can work for me, I know it can work for you.
Click here to go to the Barefoot Writer's Club membership acceptance form and become the newest member of our group. Don't wait till you have to look back on your life and wish you'd made the leap to be a writer when you had the chance.
And remember …
We're here to help you every step of the way.
Sincerely,



Mindy McHorse
"Barefoot Writer"
P.S. Not only will membership in the Barefoot Writer's Club give you a sense of peace and contentment in your life … and put your future financial security firmly in your control … and even significantly change your life for the better … it also gives you a proven roadmap to get you started as a money-making writer. Click here to join today!
P.P.S. Don't forget, the moment you activate your membership, you'll receive:
Copywriting 101: Secrets for Launching Your Million-Dollar Writing Career (valued at $39)
Special Report #1: The Lazy Writer's Guide to a Six-Figure Income (valued at $39)
Special Report #2: The Secret of the 1-Hour Work Week (valued at $39)
Special Report #3: Get Paid to Eat, Travel, and Stay at Luxury Resorts (valued at $39
Special Report #4: The $500 Email Secret (valued at $39)
Special Report #5: Get Paid to Surf the Web (valued at $39)
and a free bonus report on the 122 Amazing Perks and Freebies for Barefoot Writers (valued at $39)
… an incredible $273 worth of FREE bonuses … ALL for only $49. Activate your membership today.
---
©2012 American Writers & Artists Inc.
245 NE 4th Ave., Ste 102
Delray Beach, FL 33483
(561) 278-5557 or (866) 879-2924
www.awaionline.com