Free Webinar Recording
Looking For A Writing Niche With Loyal Clients, High Fees, and Very Little Competition?
Listen in as Rebecca and Steve reveal the lucrative writing opportunities of the B2B world …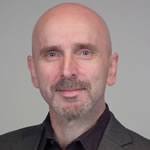 Steve Slaunwhite,
Master B2B Copywriter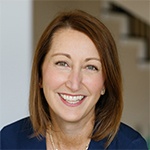 Rebecca Matter,
President, AWAI
Writing for the B2B market (business-to-business) is a vast, untapped opportunity for copywriters – even those just starting out.
There are 5 million B2B companies in North America … and 32% are on record of having a hard time finding enough writers to help with all their copy needs.
And – according the Content Marketing Institute's 2016 Benchmarks, Budgets, and Trends report for North America, 51% of B2B firms expect their organization's marketing budget to increase over the next 12 months.
These companies can offer you plenty of work, great money, and challenging assignments. Plus, once you get started, you'll only need a handful of B2B clients to enjoy a very comfortable annual income.
Noted B2B copywriting expert Steve Slaunwhite has over 20 years of experience in B2B marketing, with clients such as UPS, Hoover's Business Information, Forbes, Mitsubishi, NCR, Symantec, and dozens of others.
No one knows better how to get and write for clients in this market than Steve … and in this webinar, he shared those secrets.
Register now for AWAI's FREE Webinar Recording "Writing for the Business-to-Business Market"
In this free training event, Steve and Rebecca Matter, President of AWAI, broke down in step-by-step detail everything you need to know about achieving success in the B2B copywriting market.
Including:
Why B2B is one of the hottest opportunities for copywriters right now.
How much money you can make, realistically, as a business-to-business copywriter. (You'll be surprised at how much you can earn)
What qualifications you need to break into this market. (Hint: Anyone can learn to write for the B2B market.)
What types of projects you can expect to handle as a B2B copywriter.
What the typical fees are for these projects.
How to find with ease potential business-to-business clients.
A simple fix for what to do if you don't have any B2B writing samples to show potential clients.
If you were to start from scratch right now, what's the best way is to break into this market?
And much more …
Sign up now to register for the free webinar recording!
***Get Steve's Exclusive Advance Bonus***
As a very special "thank you" for registering, Steve's recorded a special mini-lesson for you.
"The 4-Word Sentence That DOUBLES Your Client-Getting Success"
Steve learned this powerful sentence years ago from a sales coach, and he says it works like gangbusters.
In a short video – which will take you less than ten minutes to watch – Steve will show you how to add this sentence to your emails, letters, cold calls, networking chit-chats, and more for incredible client-getting results.
It's fun and easy to do, so check it out now! You'll be able to view it immediately on the registration thank-you page when you sign up for the recording.
Get Steve's Powerful 4-Word Bonus and Register for the Recording Now
---
AWAI will never sell, rent or otherwise abuse your e-mail address. It will be used solely for the purpose of sending you about AWAI. Should you wish to unsubscribe at any time, instructions are included with each e-mail for immediate removal from the subscriber file.
American Writers & Artists Institute
220 George Bush Blvd, Suite D
Delray Beach, FL 33444
(561) 278-5557 or (866) 879-2924
Copyright ©2016 American Writers & Artists Institute