Cindy Cyr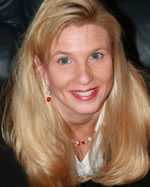 AWAI Member Since: 2007
What's your current occupation?
Marketing Strategist-Consultant-Copywriter
What's your former occupation?
Advertising Sales
What was the first project you landed?
Writing promotional emails for a local retail shop
What are your current projects?
I have 3 retainer clients I consult with, do strategy for, and write emails and autoresponders for mixing in some web pages and sales letters too. Plus I have 3 clients I regularly consult with and get assignments from. One is a local Interactive Marketing Agency (work varies from emails to autorepsonders to websites to strategy to PR), the second is a PR firm for the entertainment industry, and the third is a Sports Fitness Company. Lastly, I have a client I'm writing a sales letter for, some web pages and an autoresponder series.
What has been your proudest copywriting moment?
You mean I only get to pick one? I tend to celebrate the victories along the way and there have been many. Quitting my job; landing a client after months of follow-up; realizing I was far more valuable than I had given myself credit for; and landing Zig Ziglar as a client are all at the top of the list. But probably my proudest moment is the first time I had a truly successful campaign for a client. To me there's no better feeling than when you help someone succeed.
What's your favorite niche to write for?
Personal Development
What's your writing routine?
I like to write from 6:50 a.m. til about 8:00 a.m. then take a break and ride bikes with my husband along the ocean. After that I do my affirmations, look at my goals/write them out, and write from 9ish-12:30 or 1. At that point I break for lunch – maybe hang outside for 15 minutes on our dock or work in my garden a little.
Afternoons are mixed with meetings, planning, billing, contacting new clients, following up, learning or reading. I break at 2:45 to pick up my son from school and spend some time with him until about 3:30. Then I write some more until between 5-6 depending on what's happening in the evening. Some days I'll write some more late in the evening after my sons have gone to bed if I'm on a tight deadline or feeling inspired.
Please give us an example of how your life has changed since becoming a copywriter.
I'm living the life I picture for myself. I get to get outside and enjoy a bike ride in the morning, go to EVERY activity my kids are in, and work about 3 feet from my husband … so I get to give him spontaneous hugs, eat lunch with him or get a word of encouragement whenever I need it. Oh did I mention I don't have to wear pantyhose, can go barefoot and I get to take naps whenever I want (which is most days.)?! I eat better. Drive my car less (A LOT less), see my friends and family more and never worry about running out of vacation time. And if I don't like how it's going with a client, I don't have that horrible feeling of thinking I'm "stuck" and there's nothing I can do about it. I just finish the project and move on.
What success tip would you like to share with your fellow writers?
The two biggest tips I can give are: 1) Be relentlessly persistent in continuing to work on your writing, in contacting new clients, and in following up. Don't give up--it will pay off. 2) Believe in yourself. You know more than you think you do. I was so surprised when I met with my first major client and realized I knew so much more about copywriting and strategy than they did. It was then that I realized I could charge more and get better clients.
When did you realize you were living the copywriter's life?
When I realized I was enjoying every day of my life and wasn't "living for the weekends." And that I didn't dread "working," but instead look forward to it.