Ed Gandia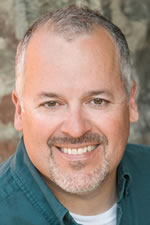 AWAI Member Since: 2003
What's your current occupation?
Full-Time Freelance Copywriter and Consultant
What's your former occupation?
Senior Account Executive (Sales Rep)
What was the first project you landed?
My first PAID project was a website refresh project for a software company. I drafted new copy for most of their site.
What are your current projects?
I'm in the middle of two white paper projects, one brochure project, two bylined articles, and an ongoing telesales/client nurturing project that I outsource to another freelancer. (I drive strategy, direction, and content … and my freelance partner does the execution.)
What has been your proudest copywriting moment?
Knowing that I'm living a vision I've had for almost 10 years. I'm able to chart my own course while generating a very strong income doing something I love …
I don't commute to work …
I don't have to travel …
I get to see my family every day …
I have no one to answer to …
I make my own business decisions …
I have plenty of variety in my everyday work …
And I get to help my clients generate more revenue!
I couldn't ask for much more!
What's your favorite niche to write for?
Enterprise software
What's your writing routine?
I try to do most of my writing in the morning (7am - 12pm). I use the afternoon to do research, work my side business, return phone calls, and read.
Please give us an example of how your life has changed since becoming a copywriter.
I'm a lot more relaxed than I used to be. I used to have a lot of anxiety, mostly because I've known for a while that I'm not wired to be an employee.
More than the high income, I enjoy charting my own course. I truly love business – the strategy, planning, and execution … trying different things … seeing what worked and what didn't work. Making it happen and feeling good at the end of the day knowing that YOU did that. That's why I love working with clients who see me as a strategic partner … as someone who can help them with ideas and insights to help improve their business (through strategy, copy, etc.).
I know this sounds cheesy, but I'm much more at peace now that I'm running my own business. Not every day is wonderful … some days I wish I was doing something else. But here's the litmus test: on most Sunday evenings, I actually look forward to the week ahead! I never had that feeling before I went out on my own.
What success tip would you like to share with your fellow writers?
Especially at the beginning, your journey to freelance success will appear insurmountable. Don't worry about it. Break the process down into yearly, monthly, weekly and daily goals. And more importantly, TAKE IMMEDIATE ACTION! Don't wait for inspiration or motivation to strike. If you do, you'll never get going. More people fail in this business due to lack of consistent action than for any other reason. I can't stress this enough!
When did you realize you were living the copywriter's life?
Every time I talk with a friend or previous co-worker and they tell me how much they wish they were in my shoes. I try to remind myself every day how blessed I am to have what I have and be where I am. Doing this makes you a better writer, a better service provider to your clients, and a better person.