Gary Hennerberg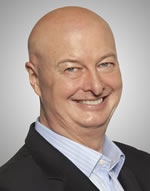 AWAI Member Since: 2004
What's your current occupation?
Creative Director/Copywriter and Analytic Consultant
What's your former occupation?
Account Manager at an Advertising Agency
What was the first project you landed?
Analyzing, repaginating and rewriting The Workers Choice catalog for Dickies work clothes.
What are your current projects?
I write for an alternative health company, financial services continue to be a significant category, and financial newsletter publishing. I also write a twice monthly blog for Target Marketing Magazine called Reinventing Direct.
What has been your proudest copywriting moment?
There are two standouts …
The first proud moment is a package I wrote for Collin Street Bakery. After research and an "ah-ha" moment over lunch one day, we recognized a significant marketing opportunity to reposition "fruitcakes" as "Native Texas Pecan Cakes." This repositioning, and a completely new creative package, later resulted in a more than 60% lift in response. The creative for Collin Street Bakery is now circulated worldwide and is translated into German and Spanish. In addition to millions of pieces of direct mail circulated each holiday season, my work appears in national publications such as Parade, USA Today, Reader's Digest, Woman's Day and more.
The second proud moment is a package I wrote for Assurity Life Insurance Company after attending my first AWAI Bootcamp in 2004. That package was tested a month later and ended up outperforming an 8-year-old control by 60%. As a result, I was assigned all the creative, analytic and production needs from Assurity in May, 2005. I now oversee the mailing of about one million pieces of mail every month.
What's your favorite niche to write for?
I don't limit myself to one niche. I enjoy variety. I get to write for alternative health, food, insurance, financial services, upscale magazines, financial newsletters and much more.
What's your writing routine?
I start by writing something, anything. The key for me is just to put words on paper. These first drafts serve as springboards to more drafts.
I'm a relentless editor. I print out pages and edit everything in red ink. (Some people recoil at red, but I see it as a commanding color that motivates me to edit tighter and tighter.) I print and edit over and over. I probably go through hundreds of pages of paper as I edit a single letter.
Another strategy of mine is to overwrite. If my objective is to write a 4-page letter, for example, I write about 5 pages for my first draft. That forces me to eliminate the weakest 20% as I evaluate every paragraph, every idea, every sentence, and even a single word.
Headlines are last. I select ideas and keywords from the body copy and list those. Then I choose a formula (4 U's or 4 Legged Stool most often) and craft my headline using those ideas and keywords.
Please give us an example of how your life has changed since becoming a copywriter.
I have incredible freedom. But I'm a driven person, so my work ethic dictates that I work every day, even if only for a few hours. A lot of my friends truly are envious of my lifestyle.
What success tip would you like to share with your fellow writers?
On a scale of 1 to 100, your job as a writer is to score a perfect 100. Your first draft may be a 30 or so. Work with it and you can quickly get it up to 50. Keep working and editing and you may be at 70.
Then you realize you need something bigger. So you think deeply for a few days. (For me, it's usually during my morning walk when a "big idea" dawns on me.) Now the copy catapults to a 90. Some copywriters stop here. But this is really where your true work begins.
If you keep working and put in the editing time necessary to get your copy from 90 to 95 and beyond, it will likely mean the difference between your copy "doing very well" and "beating the control."
When did you realize you were living the copywriter's life?
It was gradual, but there were a few things that made me realize I had arrived. Clients started seeking me out. I was able to grow my fees with my successes. As a result, my wife and I now live in a dream home, and we can afford luxury automobiles and wonderful vacations. I'm in charge of my own life and set my own schedule. As I tell my friends, "I'm no longer burdened with employment. Copywriting is the best job I've never had."