Janet Grosshandler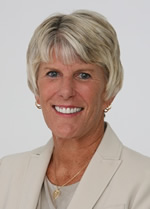 AWAI Member Since: 2010
What's your current occupation?
Ebook writer, motivational writer and speaker, copywriter
What's your former occupation?
High school guidance counselor & self-help author
What was the first project you landed?
Writing a few small websites for family and friends. An advertorial and a sales email for a sports nutrition company. Real estate ad work. Then I wrote a spec submission for Precious Moments from an AWAI ad and that catapulted me forward.
What are your current projects?
I worked as the online copywriter for Precious Moments Inc. and its sister company Lifebook for several months, I learned so much. I did sales pages, landing pages, squeeze pages, email series of many kinds, marketing plans for campaigns, social media, blogs and articles. It was a great learning experience.
My biggest "baby" is my all-Facebook women's empowerment and wellness site, Get Stronger, Girlfriend, which provides information products, e-books and life coaching products for women ages 25-65+ to create a stronger life in every area of their lives. It has grown into an international business and is expanding into speaking engagements and coaching programs.
Actually, Get Stronger, Girlfriend stated when Katie Yeakle asked me in an interview, "What else would you want to do with your copywriting?" I said I wanted to start an information-publishing site and that was it!
What has been your proudest copywriting moment?
There's been two-
Starting my information publishing "empire" and having it grow so quickly and expand into speaking at conferences and seminars as well as doing coaching programs.
Landing that copywriting position with Precious Moments, such a respected and awesome company. I was thrilled and honored to work with one of the top online marketing experts at a dream job for months.
What's your favorite niche to write for?
Self-help, wellness, inspirational and motivational empowerment
What's your writing routine?
The mornings are a really good time to concentrate, but I usually write when I need to and want to. Could be 6 hours at night instead of TV. Maybe all morning because I have to go somewhere for the afternoon.
I make sure I get in a run at the beach as many days as I can. It clears my head and I get great inspiration when I am in my running "zone."
Please give us an example of how your life has changed since becoming a copywriter.
I haven't stopped smiling for a long time! Creating my Get Stronger, Girlfriend business is absolutely a dream come true. I've been approached by the creator of the I Am Enough Institute to partner in many joint writing, speaking and coaching endeavors to help women internationally be empowered.
I am doing more traveling for business and pleasure so that's fun. And as long as I have my Mac and WiFi, I'm golden!
What success tip would you like to share with your fellow writers?
Be relentless in learning and growing. Practice writing every day, join a peer review group, go to Bootcamp, join Circle of Success and work the AWAI programs. I was amazed at how much I absorbed in a short time. AWAI and Wealthy Web Writer are the guiding lights for me. All that gave me the confidence to go for more.
Also, just do it. Contact potential clients, put yourself out there. You are more ready than you might think you are. "All out massive action" will get you where you want to go.
And be ready when unexpected opportunities show up! What I'm doing now is not what I planned when I started out, but it's a great fit and I see how far I've come.
When did you realize you were living the copywriter's life?
When I can slip away to Costa Rica for weeks at a time and still easily keep up with my business and my writing, I know how wonderful life is. For me, a day where I can write a bunch, take a run at the beach, spend time with my family, and have money show up in my bank account- well, it doesn't get any better than that. I count my blessings every day and look forward to many more years of living this writer's life!