Jim Hinckley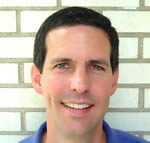 AWAI Member Since: 2006
What's your current occupation?
Copywriter/Designer/Strategist
What's your former occupation?
Marketing Manager
What was the first project you landed?
Writing a brochure for the dental center at Northwestern Memorial Hospital in Chicago (2003). It was the first major marketing communication they had ever developed.
What are your current projects?
Writing and designing websites for a small B2B financial services firm and a local nonprofit organization. I'm also about to start a long series of freelance writing projects for a mid-sized insurance company.
What has been your proudest copywriting moment?
Being asked by LaSalle Bank (the largest bank based in Chicago) to re-write approximately 50 pages of their Wealth Management Group's website … and completing this project last December.
What's your favorite niche to write for?
What's your writing routine?
I ask many intelligent questions of the client as early as possible, especially in regard to the objective of the piece I'm writing.
If the assignment lends itself, I do some additional research to strengthen the content of the writing.
I ask myself, "What aspect of this communication (that I'm writing) would most people really care about?" That's where I get the "lead" I need to start writing.
Please give us an example of how your life has changed since becoming a copywriter.
I have discovered I can be much more of a "night owl" (working more at night) than I ever knew. Good thing, because I have two kids, ages 3 and 8, to care for.
What success tip would you like to share with your fellow writers?
Rejection and setbacks are a normal part of any endeavor, including copywriting – don't let them stop you from pursuing your dream.
Your job is not only to write copy, but to provide excellent client service. Look for opportunities to deliver more than just copy. Focus on building relationships with clients and let the money follow.
When did you realize you were living the copywriter's life?
When my initial client at LaSalle Bank gave my name and number to her fellow marcom managers, and they started hiring me too. That made me feel I was truly a professional (and valued) copywriter.