John Torre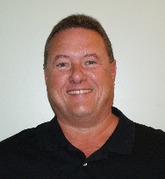 AWAI Member Since: 2005

What's your current occupation?
What's your former occupation?
Primarily sales and engineering
What was the first project you landed?
The first project that I landed as a direct result of my AWAI training was a direct response letter for a men's supplement, assigned to me by AWAI co-founder, Don Mahoney. Apparently, Don had seen some of the spec assignments I had submitted after attending the 2007 FastTrack to Copywriting Success Bootcamp. He contacted me, and I ended up writing a 12-page letter. Prior to that I had written optimized copy for many websites.
What are your current projects?
I'm currently working on providing optimized copy for several websites and developing website for fundraising copy, a niche that I'm planning to get into. I also continue to generate 10-12 blog posts per week for Dale Carnegie Training facilities, and provide a weekly article for Wealthy Web Writer.
What has been your proudest copywriting moment?
There are a few that stand out. First was when Don Mahoney reached out to me and said I was one of a select few that "made the cut" in regard to becoming one of his go-to copywriters. I'll also never forget opening up the post-production version of my direct-response letter for Don and seeing the actual produced piece that would be read by thousands of people. Other proud moments include when I was informed that my SEO copy was directly responsible for boosting a client's online sales by 30%; when I learned that I had won one of the Spec Challenges from the 2008 FastTrack to Copywriting Success Bootcamp; and when AWAI asked me to take on all the pro-reviews of the members' online assignments from the "Accelerated Program for Six-Figure Copywriting."
What's your favorite niche to write for?
So far, my projects have gravitated toward health products and writing SEO copy for websites. I think good Internet writers will be in especially high demand in the years to come as our society continues to become more connected and buyers gravitate to online sales. Lately, however, I am particularly intrigued by writing fundraising copy. I recently purchased AWAI's fine program, "Copywriting for Nonprofits," written by Karen Zapp, and purchased the URL "fundraisingcopy.com" (I couldn't believe that domain was still available!) I hope my efforts in this area can help to make the world bit of a better place.
What's your writing routine?
The first thing I do each morning is check emails for any that need an immediate response. If it's not business-related or a personal priority, it has to wait. Then, I dive right into whatever projects I'm currently working on. I generally write till about noon and then break for lunch.
In the afternoon, I'll keep working on projects and try to find some time to market my services by calling clients and checking the ads on DirectResponseJobs.com, Craigslist, and other online sources. I also make time to keep honing my craft by studying controls or working through AWAI program materials.
Toward the end of the day, I break for any necessary errands and eat dinner at about 6:00-6:30. After dinner, I usually put some time into creative writing (I'm a published author and instructor in the Science Fiction, Fantasy, and Horror genre), and set a tentative schedule for the next workday.
Please give us an example of how your life has changed since becoming a copywriter.
I'm now able to rearrange my schedule as needed in order to take care of my family's needs. Also, becoming a copywriter has given me the chance to build relationships with several talented people that I met at Bootcamp who share the same aspirations as I do.
Internally, the biggest change is the enthusiasm I greet each new day with. Before I joined AWAI, I was in sales and engineering for a construction-related industry. Good work, but hardly inspiring. I used to dread that drive to the shop each morning and pray for a way out of that "trading-time-for-a-paycheck" mentality. Being a self-employed copywriter provided that way out. It isn't always easy, and I work long hours, but I embrace the challenges it brings and now look forward to what I do every day.
What success tip would you like to share with your fellow writers?
First, don't get discouraged. Nobody started out as an "A-List" copywriter; they made their bones in this business through trial and error, and learning their craft as they went. There will be successes, and there will be failures. Learn from your mistakes and move on. Second, put in your due diligence when researching a topic or market. Know your prospect's wants, needs, fears and desires, and learn the type of language he/she responds to. The trick is tailoring your writing to your target market, yet staying conversational within that market. Third, surround yourself with a support team. Like I said previously, meeting like-minded writers at bootcamps and other functions will give you people to bounce ideas off of and receive the inevitable "pick-me-up" when you need it most. Fourth, especially as a new web writer, know and expect that it will be "feast or famine" for a while. Therefore, sharpen your marketing skills for the times when work is slow, and always be looking for new work through sites like Direct Response Jobs, Craigslist, and the many online referral services. Network, Network, Network!
When did you realize you were living the copywriter's life?
I remember working on an SEO project from our house down at the Jersey shore. I think it was a website for a local Boy Scouts of America council. It was a beautiful summer day with a nice ocean breeze coming through the windows. I was sitting at our kitchen table with my laptop open, researching websites, making notes, typing copy, and I thought to myself, "How great is this!" It's times like that when you know you're living the copywriter's life!