Laurie Cauthen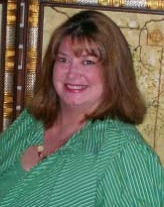 AWAI Member Since: 2007
What's your current occupation?
Career Consultant / Author / Web Copy Specialist
What's your former occupation?
Public Service: Police Officer, Firefighter, Parks and Recreation Manager
What was the first project you landed?
Writing copy for "America's Top Copywriter" Bob Bly! He was my first dream client! I was so excited when I received his check in the mail I made a copy of it – and secured it in a frame on my office wall. I still look at it every day for inspiration when I'm writing for a client.
What are your current projects?
Writing a new self-help book.
Revamping my business plan to expand in additional areas.
The luxury to write only for clients who excite me and truly appreciate my value to them.
What has been your proudest copywriting moment?
Winning the AWAI Bootcamp Spec Challenge Award in 2008.
What's your favorite niche to write for?
SEO Web Copy for B2B and Self-Help
What's your writing routine?
I still start each day with an "attitude of gratitude" and meditate before anything else.
I do the necessary mundane tasks first thing, check all messages, then call, e-mail, respond as appropriate through social media.
I look through my daily plan notes (which are all classified together under physical movements) and conquer the tasks one by one without any distractions. Every day I learn, I write,
I speak, I teach... I do all of this at my own discretion and on my own timetable.
Give us an example of how your life has changed since becoming a copywriter.
Some years ago, I had a meaningful public service career that filled up my life and gave me a sense of contribution and purpose. But an accident changed my life's direction, which made it necessary for me to give up my public service career forever.
That direction created a need in me to find a new career that would give me that same sense of fulfillment.
And in 2007, I found it with AWA when I became a Circle of Success Member.
With this new career, I have redesigned my purpose! I earn a great living doing what I love by still helping people!
AWAI gives people what they want, "and when you give people what they want, you get what you want".
What success tip would you like to share with your fellow writers?
Copywriting was - and is - the foundation to my business, it should be the starting point of your journey too. I now incorporate many other aspects to my business such as consulting, speaking, public relations, but Copywriting opened up every door I wanted to go through.
My best tip for you is...Master copywriting and master the world!
Best wishes for your soon-to-be success
When did you realize you were living the copywriter's life?
The day I realized I could swim in my pool in the morning while everyone else was racing to get to work by 9!