Patricia Ogilvie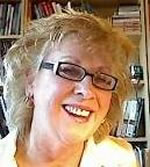 AWAI Member Since: 2003
What's your current occupation?
Webwriter, Business Coach
What's your former occupation?
Adult Educator – Systems Analysis and Financial Accounting
What was the first project you landed?
Professional speaker/author landing page … was I ever proud of that one!
What are your current projects?
Several websites, social media management, and I'm also writing my 8th book!
What has been your proudest copywriting moment?
Meeting Boardroom Inc. executives was exciting. However, receiving a phone call from Parris Lampropolous to be mentored for majestic projects made me the proudest!
What's your favorite niche to write for?
Self-help and personal development
What's your writing routine?
Unless I have a deadline or a speaking engagement, I work from 6:00 to 9:00 a.m., and 3:00 to 5:00 p.m.
Please give us an example of how your life has changed since becoming a copywriter.
I feel the freedom of having my own business. I've been honored for my skills zeroing in on benefits and key ideas for clients. I was also persuaded to speak to entrepreneurs about how to get credibility and publicity with quality direct response. As a result, I became a professional member of the Canadian Association of Professional Speakers (CAPS), and I'm currently the president of the Edmonton, Alberta, Canada chapter.
What success tip would you like to share with your fellow writers?
Get out of your head and into your heart. By staying passionate and authentic about this (or any profession), you carry that energy into your work. Clients respect that you respect yourself and ultimately want to work with you.
When did you realize you were living the copywriter's life?
I've always read. I've always written. And I've always wanted a business of my own. When I read the headline years ago, "Can You Write a Letter Like This One?" … I knew I could. It was then that I realized I could earn a healthy living writing DM instead of the normal pauper pennies per line of a fictional writer and poet. Wow, did I find a treasure.