Phil Graham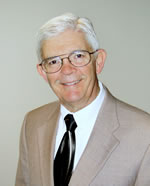 AWAI Member Since: 2000
What's your current occupation?
Retired Freelance Copywriter
What's your former occupation?
Engineer
What was the first project you landed?
I was hired to write a number of chapters for a book that was being published for Agora Learning Institute.
What are your current projects?
I've done a lot of work lately for an insurance client who is focusing on serving high technology businesses. That's a field a lot of insurance people avoid because they don't understand it, but there is also a lot of opportunity if approached right. I've also been more active than usual doing resume work lately.
What has been your proudest copywriting moment?
I'd say … my unexpected brush with British royalty last summer. I applied the copywriting principles I'd learned from AWAI to design, of all things, a display booth for a very high-tech trade conference on nanotechnology, called "NanoTX 2006." To attract people to the booth, we needed to dramatize what my client had to offer (insurance for technology businesses). I used my engineering knowledge to create a big model of a "buckyball" (a super-carbon molecule familiar to all "nanotechies"). I mounted it high above the booth with a brilliant banner proclaiming "Protect Your Buckyballs Here!", and it pulled a steady stream of visitors.
… Including, to my shock, His Royal Highness The Prince of York – Prince Andrew of Great Britain. He and his entourage attended the conference, and when they walked by our booth, he sort of did a double-take, called a halt, and came over to ask all sorts of questions about what our booth was about. Later during a news conference, he even mentioned "learning all about buckyball insurance." So for about 15 minutes there, our booth was kind of famous!
What's your favorite niche to write for?
I'm trying to work into the B2B niche primarily. I guess my engineering background makes me gravitate that way.
What's your writing routine?
I tend to work best during the afternoon. I've tried being a "morning person" but the creative juices just aren't flowing then, for me. So I tend to use the morning for input (reading, learning) and the afternoon for output (writing).
Please give us an example of how your life has changed since becoming a copywriter.
This is still a work in progress. I'm still regaining my momentum after a serious illness last year. The biggest change is probably the fact that I don't think in terms of going to a job any more. I also don't feel trapped by NOT being "employed" in the usual sense. My focus is on getting better at turning out good copy right here, where I am, at home.
What success tip would you like to share with your fellow writers?
Just don't quit. Don't give up. You may have setbacks, as I certainly have, but don't throw in the towel. If you really want to do this, and you're willing to work at it, you can succeed.
When did you realize you were living the copywriter's life?
I think that really came home to me just recently. My wife and I enjoyed a delicious dinner of steak and lobster at one of the most elite steakhouses in this area. Normally we wouldn't go someplace quite that fancy (or expensive), but we were treated by one of my resume clients who was very appreciative. That was some of the "glicken" the Accelerated Program talks about – and it was great!
All the best to AWAI on your 10th Anniversary! It's been a pleasure watching something this good grow and develop, especially since I get to benefit from it myself. I value AWAI very much, and I wonder what the next 10 years will bring. Wow!