Phil LeMaster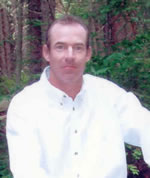 AWAI Member Since: 2002
What's your current occupation?
Copy/Script Writer, Cameraman
What's your former occupation?
Bartender/Raft Guide/Safety Kayaker/Construction
What was the first project you landed?
I did something bold. I walked into the nearest ad agency and asked if they needed any help. After talking with the creative director for about 10 minutes, I had four projects – two TV commercials and two press releases – without him even looking at my samples. He seemed really impressed by the quality of the speakers at the 2006 Bootcamp I had attended, and how much I felt I had learned from them as well as AWAI in general. The pressure was on, because the client was one of the top golf courses in the world and very picky. Plus I wasn't trained to do TV scripts or press releases. But I really think if you apply what you learn from the AWAI programs, you can figure out how to write pretty much anything. I nailed the projects, and that has led to further work from a local TV channel and a video production company.
What are your current projects?
I'm doing website copy for a personal chef, a script for a cooking show to promote a catering company and website copy, plus auto-responder emails for a health insurance company.
What has been your proudest copywriting moment?
My proudest, and most challenging moment was a full day of helping shoot a program for the local TV station called, "Discover Downtown Winter Park, Colorado." We went to 12 businesses to shoot footage of their shops and restaurants, and they were supposed to have at least 30 seconds of prepared script to describe themselves. Well, only one out of the 12 had done their homework. So I ended up writing copy on the fly, figuring out their "Big Idea/U.S.P" for 11 businesses in one day. Then coming up with fresh script on the spot for them. It really gave me a lot of confidence.
What's your favorite niche to write for?
What's your writing routine?
I write in a journal first thing in the morning, going over what I accomplished the day before and laying out a blueprint for the day ahead. It's my own personal morning meeting and pep talk.
Then I take a quick look at email to see if a client has a question or needs a new project started. I don't read non-work-related emails until the afternoon. Then I work on whatever project I have going in 30-minute intervals. Taking little 10-minute breaks to do the dishes, read mail, etc.
After lunch I usually go for a mountain bike ride, or if it's winter I ski a few runs. If I feel like working in the late afternoon or evening, I do.
Please give us an example of how your life has changed since becoming a copywriter.
I liked my last bartending gig at a sushi bar. But I noticed in the months leading up to my leaving, I used to dread going to work. I hated having to stop writing to go support someone else's dream.
Now I'm in control of my time. And that, to me, is worth the price of admission. I get so excited about projects, I've found myself awake at 3:30 a.m. racing to the computer so I wouldn't lose a good idea.
Now I'm able to fulfill my dream and help other people pursue their dreams through writing.
What success tip would you like to share with your fellow writers?
Persistence. It took me a little longer than I would have liked to finally make the break. But I'm glad I stuck with it. I worked multiple jobs while really applying myself to learning the craft, so I could make the move and still have enough money to make ends meet for a few months.
Another big tip … networking. Introduce yourself to other writers, graphic designers, web designers … any creative people you can think of.
And get yourself to AWAI's annual Bootcamp. It really inspired me last year. One of my tricks for when I get stuck writing is I'll pop in one of the recordings from the Bootcamp DVD Package, like Herschell Gordon Lewis's presentation, "Creative Rules for the 21st Century," and in no time I'm back at the keyboard with ideas flying out of my mind at the speed of light.
When did you realize you were living the copywriter's life?
I finished up a project early one day and rode into town to treat myself to lunch. I sat down, and the owner of the restaurant came over and said, "It's on me today. I saw your work on Channel 17. And I want you to write my TV ad." I enjoyed a great free lunch and then went on a mountain bike ride.
Now, I always – I mean always – carry a small notebook with me. As I was riding
through the woods, the "Big Idea" for her ad pretty much formed itself. I ended up writing the script sitting on a bench in the woods, with a crystal clear stream rushing by at my feet, and an impressive view of snow-capped mountains in the background. (Think Coors Light beer commercial setting.) I thought to myself … not a bad office!