Rich Silver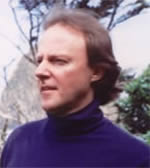 AWAI Member Since: 2000
What's your current occupation?
Copywriter
What's your former occupation?
Real Estate Title Examiner
What was the first project you landed?
I wrote a direct-mail letter for a Fortune 500 insurance company.
What are your current projects?
I'm working on a catalog of health supplements, a space ad for a pet supplement, and a magalog for another health supplement.
What has been your proudest copywriting moment?
Writing copy for my late brother, bringing him new subscribers and beating his control.
What's your favorite niche to write for?
What's your writing routine?
My preferred writing routine is to be in my home office working by 4 a.m. I'm most creative in my writing during the first six-hour stretch early in the day.
Please give us an example of how your life has changed since becoming a copywriter.
Writing copy has allowed me to live wherever I want. In the past few years, I've lived in a small rural town in Oregon, a tiny town in the middle of nowhere in Massachusetts, and now way out in the country in the foothills of the Blue Ridge Mountains of Georgia.
What success tip would you like to share with your fellow writers?
I've learned a lot of copywriting tricks just by hand writing a great piece of copy for 30 minutes a day most days of the week. It's amazing what this technique reveals to you.
When did you realize you were living the copywriter's life?
When I knew I never again had to go back to a corporate job, because I could make a living as a copywriter.