Suzy Sharpe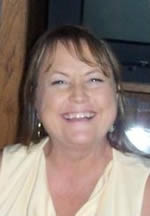 AWAI Member Since: 2002
What's your current occupation?
Copywriter/Ghostwriter
What's your former occupation?
Dog Groomer
What was the first project you landed?
I hired myself to write a 7-page DM sales letter advertising the dog-grooming shop I'd been trying to sell for 3 years. I sold it within 5 days. But my first actual paying assignment (if I remember correctly) was a website for a local chiropractor.
What are your current projects?
My biggest copywriting client is Sacramento magazine. I spend two weeks out of the month in insane activity, writing advertorials for their special profile sections. Since I started writing these profiles, the sales staff now find it easy to re-sell, because the profiles pulled so well for their clients. This job works well with my tendency towards hyperactivity, as I juggle 40 or more profiles in various stages of production under a short deadline. I get to meet and interview people, which works well with my extroverted personality. I really love that job.
I'm also ghostwriting a novel which will be published in the summer of 2007, and the movie set is already in production. What's really cool is that I'm also writing the marketing materials for the book and movie.
In my spare time, I'm writing a children's book, Anabella Gets Lost, which explains in story form what to do if lost in the woods. Now that I'm familiar with marketing, I know exactly where and how I'm going to market it.
What has been your proudest copywriting moment?
I can't single out just one moment, but I'm always proud when I write a website, bio, or profile, and the client says I've captured what they wanted to say perfectly, their personality exactly, and it also brought in more business!
What's your favorite niche to write for?
Advertorials and websites
What's your writing routine?
During "SacMag" time, I get up at dawn, do my tai chi and qi gong, eat breakfast, and then work for 10-12 hours. I do that until the magazine goes to print. When it's warm outside, I take an afternoon break and swim or do water aerobics.
When I'm not working for Sacramento magazine, I get up at dawn, do my tai chi and qi gong, run errands, be-bop around the house, do whatever business I need to do, and then start writing about 2 in the afternoon. I stop when I'm tired – sometimes 4 p.m., other times midnight – unless it's a dancing night.
Please give us an example of how your life has changed since becoming a copywriter.
I travel more, and I meet more people. I view everything I write with a copywriter's eye, and it makes for some very powerful writing. For example, I had to write a letter to my HOA members about a really unpopular subject (a special assessment). As I wrote it, I thought, "Hmmmm, needs a few benefits here… I should change this wording to make it more compelling." Think about it, even a love letter is sales copy – you're trying to sell yourself to another person. Copywriting is an extremely beneficial skill, and the power of persuasion is always useful.
What success tip would you like to share with your fellow writers?
If you're serious about a career in copywriting, get yourself to the AWAI Bootcamps. What you'll learn, the people you'll meet and the energy you'll find there will give you an incredible head start. Attending my first Bootcamp was the smartest thing I ever did.
Another tip is not to bother trying to do copywriting for small, local businesses. They cannot pay you enough to compensate for the money and time you'll spend networking and drumming up business. I took some bad advice and started there, and it set me back more than a year. Go after the national companies, follow AWAI's advice on how to land clients, find your niche, and focus on what you want. Don't be discouraged, and if you need help, ask for help on AWAI's Member Forum.
When did you realize you were living the copywriter's life?
Oh, wow… now that you mention it, I guess I am!