Tom Kavala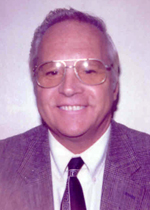 AWAI Member Since: 2005
What's your current occupation?
Copywriter/Consultant
What's your former occupation?
Business Development Consultant and Corporate Sales Trainer
What was the first project you landed?
Direct-mail sales letter for a medical staffing company.
What are your current projects?
A business opportunity direct-mail package, a direct-mail package for a major health and wellness firm, and about a half dozen resumes.
What has been your proudest copywriting moment?
Writing a sales letter that brought in $13 million in sales over a two-year period for an industrial security consulting firm
What's your favorite niche to write for?
Health, B2B, and self-help markets dealing with motivation and entrepreneurship
What's your writing routine?
I get up early. Actually, the dog gets me up early. (I have a dog as big as a Mack truck. He pretty much commands me, "I must GO!")
Once I'm up, there's no going back to bed. I'm usually at my desk by 6:00 a.m. I write copy until around 8:30. From 8:30 until 10:00, I'll grind out about 40 marketing calls. Then I'll write copy until noon. From noon until 1:00 p.m., I'll answer email and do my administrative stuff.
The rest of the afternoon is what I like to call "discretionary time" – time to do whatever I want. I'll take my wife to lunch, go shopping, take the dog for a run, knock out a couple of resumes and cover letters for some clients … whatever.
Then around 7:00 p.m. or so, I'll go back into my office and write copy until 9:00 p.m. or so. Then it's a little TV, the news, and time to hit the sack.
Please give us an example of how your life has changed since becoming a copywriter.
When I first ordered the Accelerated Program for Six-Figure Copywriting, I was on the fast track, working 110 hours per week as a Business Development Consultant and Corporate Sales Trainer. I was making good money, but I had no life. Working part-time as a freelance copywriter, I was able to replace my wife's income so she could retire early. Happy wife, happy life. The following year I was able to walk away from my job. Now we come and go as we please. I work where I want, when I want, doing what I want, for whom I want.
What success tip would you like to share with your fellow writers?
Never, ever give up. The money in copywriting is so good; it's worth doing poorly in the beginning until you learn to do it well.
When did you realize you were living the copywriter's life?
When I opened my car's glove compartment and found the last 3 months' worth of paychecks from my job that I hadn't cashed.