Vicky Heron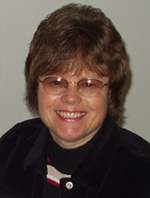 AWAI Member Since: 2001
What's your current occupation?
Retired Direct-Response Copywriter & Marketing Consultant
What's your former occupation?
Secretary
What was the first project you landed?
Writing the Hypnotic Publicity website sales letter for Dr. Joe Vitale. (It was live for 4 years.)
What are your current projects?
My husband retired and I joined him with our two Chihuahuas, Capt. Jack & Jesse James. We sold our house and live in our 43' Motorhome and travel all over.
What has been your proudest copywriting moment?
My proudest moment was creating ads for RV Park guest guides all over the country. I sold ad space and created targeted ads to bring RVers to the participating businesses.
What's your favorite niche to write for?
What's your writing routine?
Get up at 9 or 10 am, catch some sun, cook, walk the dogs, read and when we are on the road, travel. Being a copywriter helped me be able to live this wonderful lifestyle now!
Please give us an example of how your life has changed since becoming a copywriter.
I've loved discovering the fact that I'm capable of creating the lifestyle I want… and I'm now living it!
What success tip would you like to share with your fellow writers?
When the "Can I really do this?" doubts try to creep into your thoughts, acknowledge they are there. Then tell them to go away and immerse yourself in reading or writing or researching to get your mind busy. Don't ever cave in and give up. These questions are really telling you that you're very close. Just keep going!
When did you realize you were living the copywriter's life?
After getting the motorhome I've always dreamed about and hitting the road.