Peer inside this new online resource to learn what hundreds of copywriter pros charge today…
and discover what you're worth now!
---
Dear Copywriting Insider Reader,
You're curious, aren't you?
How much money do other copywriters make?
What if you could peer inside a single online resource that enables you to search into what dozens and dozens of copywriters are charging. Plus find out who they write for … how they get paid … and other juicy tidbits that give you key insights into how copywriters make a living.
You could discover your true value.
Well…great news! It's all possible now!
Introducing Who's Charging What – Your quick resource for setting competitive fees
AWAI and Target Marketing Publishing have teamed together to launch the first-ever online version of Who's Charging What. This valuable resource has over 200 bona fide copywriter listings. You'll discover a who's who of experienced and up and coming copywriters who describe what they charge, their services, specialties and other information.
Find out the fees copywriters charge for a complete 6x9 or #10 package, 2-page letter, space ad, magalog, newsletter, website and more
See a list of clients served by each copywriter
Read about their years of experience so you can see what a seasoned copywriter charges compared with someone newer to the business
Gain insight into niches and specialties served by these copywriters
Discover when they get paid so you know a reasonable payment schedule to propose to your prospective clients
See awards, articles and other tidbits of information about each copywriter
By knowing "inside" information, the playing field is now level when you quote your next project.
The fact is you don't want to price your fees too high and risk losing work.
Then again, if you get the assignment but didn't charge market rates you could be underpaid. Or worse, if your price is too low your prospective client might think you're under-qualified and they'll give the assignment to someone else charging more.
Online Search Made Easy
With the online version of Who's Charging What you can easily search by services provided, niches served, types of projects such as letters versus websites and the fees charged. It's a resource you won't find anywhere else.
Who's Charging What is available online – complete with search capabilities – or if you prefer, as a printed directory.
Your FREE Bonuses
Order now and get FREE profit-boosting tips from articles included with Who's Charging What. Use this advice to be smarter when you market and fulfill your copywriting services to your clients such as…
One huge tip that tells you how to avoid a deadly copywriter career mistake
7 real world examples of how to use brand in direct mail to build sales and relationships
The 30-point checklist the pros use to start a new assignment with a client
The real meaning of "steal smart" and how you can profit from this simple concept
Unlimited Use for a Full Year
At only $149 for a full year of unlimited online use, Who's Charging What will ensure your fees are always in line with the marketplace … and that you're charging what you're worth.
If you're undercharging for your work, you'll give yourself an instant pay raise just by knowing how the market values your copywriter services. You'll also be confident your fees are where they should be.
Who's Charging What is a resource you'll refer to often. Use it now to help you set your fees. Use it for inspiration every time you write a proposal. It will pay for itself over and over again. Order here now.
Sincerely,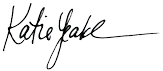 Katie Yeakle
Executive Director, AWAI
P.S. If you're a copywriter getting your feet on the ground with new clients and you don't think you can afford
Who's Charging What
, go back and re-read the paragraph above. You can't afford not to have this valuable resource. Plus, you can't put a price on the value of the confidence you'll gain from knowing where to set your fees.

American Writers & Artists Inc.