Self-made multimillionaire and online marketing expert Alex Mandossian calls him, "the best autoresponder copywriter in the world." Legendary Internet marketers Rich Schefren and Jeff Walker have his number on speed dial. And now, this top copywriter issues the following challenge:
"Give Me Just 8 Hours and 53 Minutes,
and I'll Hand You Fast, Proven Shortcuts
For Getting Instant Cash-On-Demand
From Your Email List"
Finally, here's how you can write money-drenching
emails in no time flat, using this fail-safe
"paint-by -numbers" copywriting system
Dear Reader,
If you'd like to convert more prospects on your email list into loyal customers … creating tens of thousands of dollars in windfall profits, then pay special attention …
… because in just 8 hours and 53 minutes, you can uncover the secrets behind writing the same caliber of email copy that's responsible for the insane amounts of money the Internet marketing "elite" make every time they hit 'send.'
And here's the thing: it's drop-dead simple.
It doesn't matter if you break into a cold sweat at the thought writing copy … think you can't write a good piece of copy if your life depended on it … or are simply frustrated by the whole thing and ready to throw in the towel.
Once you let this top copywriter take you by the hand and guide you through his "paint-by-numbers" system, you'll be able to turn your email list into a virtual ATM machine, just like the "big dogs."
Bottom line: This is as close as you can get to having red-hot, money-sucking copy created specifically for your list, handed to you on a silver platter.
The secret is out — Top autoresponder copywriter to Internet marketing legends like Rich Schefren, Alex Mandossian, and Jeff Walker finally spills the beans …
You already know that "the money's in the list."
When you have a list full of buyers who can't wait to give you their money, the sky's the limit.
But to get to that point, you've got to do things the right way.
Think about it for a second. Take a look at the emails youget. Which ones do you open? Which ones do you end up clicking the link on?
I'll bet dollars to donuts it's those emails that come from someone you know, trust, and respect.
And, the only way to turn more of your subscribers into frenzied, raving fans who'll buy anything you put out, is by sending out great email copy that builds a trusting, long-term relationship.
There's no way around it. Top Internet marketers already know this.
That's why they hire the copywriter I'm about to introduce to you. This guy's the secret weapon behind some of the biggest product launches to date. And his copy is the reason guys like Rich Schefren can literally make hundreds of thousands of dollars from a single email.
In fact, many of the top guys would like to keep him all to themselves (he's that good).
"I'd Like to Keep [This Guy] Locked
Up As My Secret Weapon!"
I think most people know that I'm obsessed with copy … especially email copy. I don't know anyone that gets the kind of results that I get with my copy. The bottom line is that I am VERY picky.
So bringing in a copywriter was basically a non-starter … until I met [this guy].
I recently hired him on a super-secret project … and boy did he deliver. He wrote great copy — persuasive, engaging, and profitable. And he often did it on insanely tight deadlines.
I sent this testimonial to him because it's the right thing to do, but I sorta hope it never sees the light of day … because I would like to keep [this guy] locked up as my secret weapon.
— Jeff Walker, www.ProductLaunchFormula.com
And, up until now, his outrageous fees ($500 - $1,000 per email) have kept him only within the most elite circles of the Internet marketing world.
But that's about to change …
Just recently he "beta-tested" his email copywriting system with a small, select group of marketers and copywriters who each gladly paid him upwards of $997 to do so.
The results were so good for these lucky "beta-testers," that Jay's finally decided to let the cat out of the bag — and open this system up to those sharp entrepreneurs who are ready to revolutionize their online business.
Just think, what would life be like if you could hit the 'send' button and within 24 hours see an extra $2,500, $5,000, or even $10,000?
Are You Making This HUGE Mistake
With YOUR Online Business?
Knowing how to build a trusting relationship with your list is THE ONLY way to have a real business that will pay you for years to come.
Think about it. If your business model is relying solely on Google (or any other search engine) for traffic without creating and nurturing a list, you're dead in the water.
Because if Google ever decides to change the rules of the game your business can get "slapped" in an instant … leaving you high and dry.
That's why having an email list is critical.
As famed Internet marketer and Google Adwords guru Perry Marshall says, "A website without an autoresponder is like a head without a body."
It's that important. Because an email list is immune to the whims of the search engine/PPC gods.
But there's a catch … just because you have an email list doesn't mean your subscribers will buy from you. You've got to know how to develop a trusting relationship with that list through your autoresponder emails …
In fact, with this skill alone, you've got the foundation for an entire business model that gives you the power to make money at will.
It just takes 5 easy steps:
Pick a product you'd like to promote as an affiliate (Clickbank is great for this)
Set up a landing page offering something of value like a free report in exchange for an email address
Send traffic to the page and start building your list
As soon as someone subscribes, start sending them your well-crafted email series that recommends the affiliate product (and others) you chose in step 1.
Cash your checks
The bottom line is this: If you plan on making it big online … changing your financial destiny and what you can accomplish in your life … then this is the skill you must master.
Whenever the top dogs of Internet marketing want to take their family on vacation, remodel a part of their house, or simply want some extra cushion for their bank account, they call up this guy. He writes them a few emails and voilà – they've got instant cash to do the things they want.
And once you know these autoresponder copy secrets, there's no doubt your life and finances will change for the better. Simply build that relationship with your list and then, whenever you need cash, write up an email and hit 'send.'
Who Else Wants To Profit From
This Top Copywriter's "Paint-By-Numbers" System?
You probably haven't heard of this top copywriter before. That's because he normally doesn't like the spotlight all too much.
It's also the reason why he's been happy quietly writing in the background … being the Internet elite's 'secret weapon.'
But now he's finally ready to take center stage.
Sure, some of his clients won't be jumping for joy that he's revealing his proprietary writing formula.
But, after seeing the great results it produced for the initial group of "beta testers", there's no way he can keep this information quiet any longer.
His name is Jay White.
If you've signed on to any of the top Internet gurus' list, then you've probably come across his work.
What makes Jay so awesome at what he does is his ability to write emails that bond with a list unlike anything else. In fact, some of these high-end Internet guys have literally hired the "who's who" of copywriters out there – often shelling out beaucoup bucks.
And guess what? They all come to one conclusion … no one comes close to Jay's autoresponder copy.
"If you're marketing online, I encourage you to RUN (don't walk) and hire Jay as your copywriter of choice for any autoresponder sequence you need now, or in the future. That's exactly what I did over a year ago and my prospects have been converting to customers ever since."
– Alex Mandossian
Traffic Conversion Strategies and
Founder of www.MarketingMinuteToday.com
That's why when Jay came to me asking if we could work together on getting this new autoresponder copy system out to the public, I was ecstatic!
Allow me to introduce myself. My name is Rebecca Matter and I'm the VP of American Writers & Artists Inc. (AWAI). You might've heard of us.
We've been in business for over 12 years — helping people from all walks of life achieve their dreams of financial freedom through copywriting and other writing-based home businesses.
Much of our success comes from partnering up only with experts — the best in their field.
And now … for the first time ever … you have the opportunity to be guided through an entire step-by-step system for writing money-drenching emails … by the guy who's the best in the world at it.
It's called, Email Copy Made Easy: Your Plug-And-Play Solution for Profitable Emails.
"He is a master!"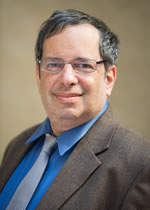 Jay White is a specialist in writing the email autoresponder series, at which he is a master.
The reason most online marketers don't use the autoresponder series more is the cost and time required to produce it – there are simply too many other priorities (like writing your landing page or info product) that take precedence.
But anytime you allow a visitor to register on a page without serving him an autoresponder series (and we all do it), you are leaving money on the table.
Now, with Jay's formula, you can learn to write your own autoresponder emails, enabling you to increase conversions, upsells, and cross-sells – for your own sites …
— Bob Bly, "America's Top Copywriter"
Plump Up Your List's Profits
In Just 8 Hours, 53 Minutes
Creating HUGE email profits is easy — once you know how to write great email copy with Jay's formula.
Don't worry if you've bought other programs in the past that didn't work … don't sweat if you hate writing … and forget throwing in the towel if you think learning this "copy stuff" is too hard.
ANYONE can follow Jay's system. If you can click 'play,' Jay will do the rest.
Just follow right along and do what he tells you to do. He'll show you how each piece of his formula works, step-by-step. That's why he calls it a "paint-by-numbers" approach to writing top-notch autoresponder copy.
"Step 1, do this. Step 2, do that. Step 3 … " You get the idea. It's that easy.
The program is broken down into eight audio modules (approx. 60 minutes each) … that you can download and start listening to right away. (No need to have to wait for the mailman.)
Put the entire program on CD, iPod, or MP3 player, and Jay will be with you wherever you go.
As soon as you start the audio, he'll be at your side, talking you through every step of his formula … until you can write profitable email copy that'll positively impact your business — and life — forever.
Here's just a small sample of what Jay will be sharing with you:
Jay's unique step-by-step formula that you can plug in to virtually any follow-up autoresponder series … that pulls people back into sales pages and boosts your sales almost overnight!
How to craft autoresponder emails that'll have your subscribers chomping at the bit to buy from you … again and again.
The one drop-dead simple element that turbocharges the selling power of every email you send out. (This is just ONE of the secrets Jay uses to write devastatingly powerful emails that'll line your pockets with massive profits!)
How to get your "head right" before you write a single email. (This is Jay's personal "secret weapon." It's what lets him write an email in as little as 15 minutes — with rarely any editing needed afterward!)
The three most important questions you need to ask yourself before writing the first word of autoresponder copy.
How to write the most crucial part of any autoresponder series. (There's no way you can maximize your list's profitability without knowing this.)
Why you already have everything you need to write top-notch autoresponder copy … and how to tap into a "mother lode" of endless winning ideas!
Why "writing like a girl" is a VERY good thing … and how to balance it with the one critical element almost ALL other amateur email marketers miss. (This is what separates Jay's copy from the rest … and has made him the copywriter of choice for high-end Internet marketers. And in audio module 1, you'll know exactly what it is.)
A can't-miss "stock" opener that you can legally STEAL … and that's guaranteed to get your reader's attention 90% of the time.
How to build trust with your prospects … and evoke powerful emotions that compel them to click on the links YOU want them to. (Remember, the more clicks your emails get, the more money you make.)
The secret to pushing your prospect's "hot buttons" — without "selling."
The BIGGEST mistake most email marketers make and how to fix it. Knowing just this one thing will give you an almost instant improvement in your results.
And much, MUCH MORE!
Each module builds on the last — creating a solid foundation for writing top-notch autoresponder copy. By the end of Jay's program, you'll know everything you need to boost your list's profits and create a following of loyal buyers who'll stick with you for years to come.
In addition to the audio modules, you'll get complete transcripts of the recordings, along with several actual email examples that Jay wrote for various clients. Best of all, these examples are yours to keep — and use as your personal swipe file. If you ever need a little inspiration, or a new idea for your next email series, just flip through the examples Jay gives you and use them to get started or as winning templates.
Talk about "Over-Delivery"!
Aloha Jay -
Just wanted to say "Thank You" for your program!
I followed your instructions and took notes as I saw fit.
Although you furnished us with every way of learning (print/audio/video), I burned through over 75 pages of handwritten notes!
Whoa! You talk about "Over-Delivery"!
Whew! I was exhausted before I even got going! (jus' kiddin'!).
Seriously, Jay, you did an outstanding job in laying all of this before my eyes.
… I'm picking up speed rapidly as I get practice. I've shaved 2 hours off between my first A/R email and my third … and that's within a 24-hour period! Thanks to you, I GET IT!
Pretty amazing, really! I'm quite pleased at my rate of progress … which is a great credit to you and your teaching.
— Frank Fellhauer
Total Access To This Guy For One
Hour Straight (A $1,000 Value)
Look, I know that figuring out this "copywriting stuff" can seem like a monumental task.
But with Jay in your corner, it's as simple as it gets. Not only will you get his master guidance for through all eight modules, but you'll also get a chance to pick his brain.
That's because when you get in now on Jay's system, you get total access to him during a one-time, one-hour, no-holds-barred Q&A teleconference (an hour of Jay's time is usually worth up to $1,000 an hour … you get this special 60-minute access to him FREE with Email Copy Made Easy: Your Plug-And-Play Solution for Profitable Emails!)
This is your chance to ask Jay ANYTHING you want. Whether it's about your email list … how to quickly improve your skills … or advice for a particular stumbling block you might be experiencing.
Don't forget, this 60-minute call is for YOU. So take advantage of it, and squeeze every last drop of advice you can out of Jay.
But, that's not all …
Jay's seriously committed to having you write autoresponder copy, fast — and with as little effort as possible.
That's why, in addition to getting his proprietary "paint-by-numbers" system laid out for you in painstaking detail, he's also including a few extra "goodies" to make your life easier …
BONUS #1: Desktop Cheat Sheet and Personal Resources Sheet
The Desktop Cheat Sheet is probably one of Jay's most prized tools — a condensed version of the most important parts of his formula.
Keep it by your side whenever you're writing any kind of emails to your list. It'll guide you through all the steps … plus remind you of important points you MUST include in your autoresponder copy.
No question, this is a major timesaver. No need to go back to the audios in search of a specific technique. Just whip out the Desktop Cheat Sheet and you're good to go.
You'll also get Jay's Personal Resources Sheet. It will give you an inside look at the process Jay uses on a daily basis to crank out emails in record time … so you'll be able to write autoresponder copy even faster, with less effort.
But Jay's not stopping there. You're also going to get …
BONUS #2: Exclusive "Over My Shoulder" Autoresponder Copy Training Videos
Watch and learn as Jay critiques and creates email copy … then recreate his methods with your own projects!
These videos (originally titled "Monday Morning Makeovers") were part of Jay's one-time, members-only "beta tester" program.
But for a limited time, Jay is giving you access to these ultra-powerful training tools.
You'll be looking over his shoulder as he reveals his entire process … you'll listen as he "thinks out loud" about word selection and what selling approach to use … and you'll learn his most closely-held secrets to writing email copy that drives sales.
Many "beta testers" commented that this was their favorite part of the program — and that they learned a TON just from these videos alone. In fact, one man suggested that Jay package these and sell them as a stand-alone product for hundreds of dollars more!
But because we want to make it as easy as possible for you to succeed and make more money from your list, we're including them in Email Copy Made Easy … for now. (Can't promise they'll always be there, because Jay has mentioned several times that the "stand-alone product" idea is getting more and more attractive every day … )
Bonus #3 – Exclusive Access to Jay's Online Community
When Jay says he's committed to your success, he means it. That's why as soon as you become an Email Copy Made Easy member, you'll also get exclusive access to Jay's online community.
Here you can ask Jay anything at all and he'll get back with you within 48 hours. Feel free to discuss the business, any sticking points you might have, or just pop in to say "hi!"
Plus, you'll get to connect with other program members who you can bounce ideas off of.
This is like having the ultimate "mastermind" group that'll help you achieve your goals faster than you've ever imagined.
The Most Expensive Autoresponder Copywriter in the World … Helping YOUR Business For A Fraction Of His Normal Writing Fee
Jay is currently the most expensive autoresponder copywriter in the world, charging anywhere from $500 - $1,000 per email (and Jay usually works on a minimum of seven emails per series).
That's why only the "Who's Who" of Internet marketing are able to afford him. But with Email Copy Made Easy: Your Plug-And-Play Solution for Profitable Emails you're getting EVERYTHING Jay knows about writing great autoresponder copy, without having to pay his top-shelf fees.
"Take your writing skills to the next level."
"I'd recommend this program to anyone wanting to improve their broadcast and autoresponder emails. Even if you're already an expert copywriter, Jay can take your email writing skills to the next level."
— Perry Droast
In fact, going through this system is like having Jay by your side, telling you exactly the kinds of copy you need to write, and how, specifically, for your email list!
What's more, once you've mastered Jay's system you'll have a skill for life. Whether you want to start a series of new businesses (based on the business model I told you about earlier) or want to make sure you hire the RIGHT copywriter for YOUR list, this is knowledge you can't go without.
And here's great news …
You can get Jay's Email Copy Make Easy program for a tiny fraction of what he charges to write an entire autoresponder series (it usually starts around $3,500).
It's just a one-time investment of $497.
Just one email written with Jay's system could make $500 — or more … many times over.
But, it gets better …
As soon as your order is processed, you'll get access to the online member's page. Here, you can download all eight modules, along with the transcripts of the sessions, Jay's Desktop Cheat Sheet, training videos and his Personal Resources Sheet.
Once you've downloaded everything, feel free to put the audio modules on your iPod or on CD, so you can get started right away, no matter where you are.
"The best copywriting coach I've ever seen."
"Jay White is the best copywriting coach I've ever seen. Unlike others who teach copywriting, he doesn't throw a bunch of information at you to make sense of by yourself. He guides you through autoresponder copywriting step-by-step. He explains what is effective and why, and highlights common errors."
— Melody Brooks
Think about it … pumping up your email list profits … taking care of the most crucial part of your business … and creating an asset that'll pay you for years to come … those are the kinds of things you can't put a price on.
You Don't Risk A Dime With
AWAI's Iron-Clad 100% Money-Back Guarantee
If you follow Jay's system to a 'T', I'm certain your email list profits will soar.
In just 8 hours and 53 minutes, you'll have what it takes to make more money from your list, with less effort.
How can I be so sure?
Because you'll be building a STRONG, trusting relationship with your subscribers.
And, as I already mentioned, do that and you can write your own ticket.
So, here's the bottom line: Give Jay's program a try. Then, if for ANY reason — any reason at all — you feel Jay's not helping you write better email copy, faster, and with less effort … then simply call AWAI's member services team at 1-866-879-2924.
You'll receive a prompt and courteous refund, with no questions asked. It's that easy.
The Choice Is Yours
By now, you already know how important it is to build a solid relationship with your list.
When you do that, more subscribers will convert into buyers. The only way to do that is with great email copy.
And remember, it doesn't matter if you hate the thought of writing copy …
Jay's system is so easy to follow, it's as close as you can get to having the world's best autoresponder write your emails for you.
"Jay can walk the walk."
"Not all hot-hand writers can teach, but Jay can walk the walk and talk/teach, too … with enthusiasm, clarity, and grace."
— Curtis Tuck
And, once you've gone through all eight modules, you'll know Jay's process inside and out. Like I said before, he doesn't hold ANYTHING back. And I promise, this is stuff you've NEVER heard of before or seen before in any copywriting program or manual.
If you're serious about making your financial dreams come true … if you're serious about becoming one of the proud few who earn a damn good living from their online business … then get your copy of Jay's program, NOW.
Don't shortchange yourself. I can't stress it enough! This is the key skill every online marketer and entrepreneur needs to know.
And, even if you never plan on writing the copy yourself and want to outsource it, you'll know EXACTLY what to look for … and be able to guide whoever you're hiring to craft the best copy possible for your list (you'll also prevent yourself from ever being shortchanged since you'll instantly recognize good email copy from bad).
As Internet marketing expert and Adwords Guru Perry Marshall says:
"If you do not have expertise in something, it is extremely hard to identify an expert. You can easily be taken in by someone who talks a great game but really doesn't know what he's doing.

It's true in finance and it's DOUBLY true in marketing."
Once you go through this program, you'll have the foundation to be an expert at writing autoresponder emails. And YOU will be in control of how much money you make and how quickly your business grows.
Imagine … You could probably spend one or two mornings crafting your email sequence (with a round of golf in between … that's how Jay likes to work … no pressure) and then load it up into your autoresponder and voilà. Get ready for some serious money to roll in.
Wouldn't that be great? Go for it (before your competition does … )
Here's to a more responsive and profitable email list!


Rebecca Matter
Director of Online Marketing, AWAI
P.S. As soon as you order your copy of Jay's program, you'll also get Michael Masterson's "Personal Productivity Secrets: How to Accomplish All Your Most Important Goals!"
---
©2009 American Writers & Artists Inc.