Double your freelance writing income within 90 days as a
Certified SEO Copywriter
Get started now with SuccessWorks®
Freelance SEO Copywriting Training
from trusted SEO pioneer Heather Lloyd Martin.
Heather's SEO Copywriting Certification Training includes monthly scheduled webinars, frequent video releases and a blog that is one of the best SEO copywriting references around."

– SEOPros.org endorsement
Hi there!
Heather Lloyd Martin here.
12 years ago, I was the first Web copywriter to start talking about blending SEO keywords with direct response marketing strategies. People listened and I built a thriving business in this emerging industry.
Today, "SEO copywriting" is a hugely profitable freelancing niche filled with opportunity for you – one that BusinessWeek and Yahoo have called a hot career choice.
Most website owners are baffled when it comes to what really works online. So just imagine how good it will feel to finally master the SEO copywriting techniques that help you …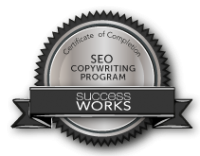 Transform your clients' web traffic from so-so to spectacular, generating more sales for them. Make your clients so ecstatic with your work that they're referring other companies to you!
Write copy for your own freelance site in a way that attracts clients who beg to work with you. Establish yourself as an SEO Copywriting expert, with real answers on what works today.
Enjoy a happier life by having in-demand skills your clients are willing to pay $500, $1,000 or more for … right now!
No matter how much experience you have as a freelance copywriter, I promise that you can master SEO copywriting skills and deliver the valued services that companies are desperate to find right now.
Thanks to my program, dozens of copywriters from all skill levels — even those who tried SEO copywriting before — are now earning more money as confident, Certified SEO Copywriters.
I feel much more confident about my copywriting abilities for SEO now that I've completed the course.

– Erin Donnan, SuccessWorks® Certified SEO Copywriter
This is so much more than a basic SEO training course
or how-to ebook. It's your own "personal on-call professor."
As you follow my path to earning your SEO Copywriting Certificate, think of me as your friendly personal guide, taking you through every step.
I show you exactly how to create solid content for any website using SEO best practices and my own tested methods. Plus I invite you to listen in on SEO expert interviews, answer your via email to help you complete the program successfully in no time.
Sooner than you think, you'll know how to combine direct response copywriting, SEO guidelines and consumer psychology in a masterful way. As a result, you'll quickly nail this highly valued skill while I show you how to attract clients that need you!
No one is more qualified to guide you to SEO copywriting success than the "Pioneer of SEO Copywriting," Heather Lloyd-Martin. She guides you — as only a seasoned veteran can — step-by-step through the process of SEO copywriting."

– AWAI endorsement
How can you help clients get top-10 search rankings and make more money? A few SEO Copywriting tweaks is all it takes …
Yes, you really CAN make a difference to all types of companies as a Certified SEO Copywriter. And the best news is — you don't have to be a Web "techie." If you can write to sell, you can do this!
Simply follow my 8 video training modules, complete with my step-by-step guidance and real-world examples.
I've untangled the geek speak so you can easily write for search engines and propel your client's web traffic in easy-to-understand language.
Heather's enthusiasm and depth of knowledge are two of the things that make this course both enjoyable and useful. I never thought I would say that about a class I was taking.

— TopRank® Online Marketing Blog
You're just a few weeks away from starting
your new SEO copywriting career!
Soon you can bump up your fees by 25% or even 50% … earning $500, $1,000 or even more per page of content. Here's how the program works to help you become a higher-paid SEO Copywriter.
Learn when it's convenient for you. Watch 8 exclusive SEO Copywriting Certificate Program videos available to you for 90 days — over 130 pages, available 24/7! Plus, you can download over 16 educational podcasts – with more added each month so you have the latest insights.

Count on learning directly from me, with a little help from some of the best in the business. I'm the one presenting the videos and podcasts. I personally answer my emails, and I'm totally committed to your success. I also interview other industry experts during your exclusive access to training calls. Folks such as:

Brian Massey, owner of The Conversion Scientist
Steve Wilkinghoff, author of "Found Money"

Richard Hostler, senior SEO copywriter at Brookstone
Debra Mastaler, owner of Alliance-Link; and
Pam Foster, owner of ContentClear Marketing and a SuccessWorks Certified SEO Copywriter.

Determine your own pace of earning your SuccessWorks SEO Copywriting Certificate.
Depending on your schedule, you may complete the program in 3 weeks or up to 3 months. Plus you're never alone. As a SuccessWorks Program participant, you can access our exclusive, password-protected Members Forum to share ideas and questions with other SEO copywriters.
Ace the final quiz to confirm that you've learned SEO Copywriting fundamentals. After reviewing my clear, easy-to-follow steps, you'll find it challenging yet fun to take the quiz.
Wow clients with your Certified SEO Copywriter Badge and Certificate. When you've completed the program and taken the quiz, showcase your mastery by placing our badge on your Website.
I'm extremely proud to have the SuccessWorks SEO Copywriting Certificate badge on my site. It shows clients and prospects that I've earned my " ̃Good Housekeeping Seal' for ethical SEO content writing that works.

–Pam Foster, SuccessWorks Certified SEO Copywriter, ContentClear Marketing
Just look at everything you'll master through this program:
How to uncover hidden client strengths that you can weave into their content. (Chapter 1)
How to write hard-hitting benefit statements that make your clients more money. (Chapter 2)
Proven ways to increase sales by changing how you write copy and meta tags. (Chapter 2)
Easy ways to find the right keyphrases to drive massive Web traffic. (Chapter 3)

How to gain top rankings for scads of keyphrases using simple strategies. (Chapter 4)
Not only that, but I'll show you:
Easy ways to "tweak" existing Web content to propel it to the top of search engines. (Chapter 5)
The secret to creating sizzling Titles that scream "click me" in search engine results. (Chapter 6)
How to use articles, blog posts and press releases to drive sales. (Chapter 7)

Simple ways to drive more traffic to your site by uncovering new content opportunities. (Chapter 7)
Ways to measure your clients' successes using Google's free tools. (Chapter 8)
Heather's course is a life-altering program, one that has advanced my freelance copywriting career by a quantum leap, onto the next level!

– Laura Crest, Certified SEO Copywriter
Imagine SEO Copywriting clients
beating down your door to work with YOU!
Once business owners and marketers learn that you specialize in "writing for search engines" – they'll beg you to help them! Even your local health club, restaurant and retail store … they're all potential clients.
And with your SEO Copywriting Certificate, you'll be ready to confidently research keyphrases for them, write pages that SELL – and even do some simple back-end coding (it's sooo simple – believe me!). Again, if you have any questions, help is just an email away.
"Although I had been writing content using keywords for several years, this SEO Copywriting certificate course offered more in-depth insights and processes into choosing the right keywords and using them in a site as a whole. It's helped me deliver better quality work and more extensive services to my customers. It was just the thing I needed to revamp and improve my career."

– Courtney Ramirez,
SuccessWorks Certified SEO Copywriter
This industry-endorsed SEO Copywriting Certification Training
program delivers the best return on your training investment.
This is the ONLY legitimate SEO Certification program focused 100% on copywriting, and it's endorsed by two of the most respected Web and copywriting industry leaders: SEOPros.org and AWAI (American Writers & Artists, Inc.).
With other SEO Certification programs, you may have to pay up to $300 per month or $3,000 complete for training that only skims the surface of SEO copywriting as part of other stuff you don't need.
Even worse, live SEO conferences cost between $1,400 and $2,000 (not including airfare and hotels) and usually only include one half-day session on SEO copywriting at the most.
I designed my SuccessWorks SEO Copywriting Certificate Program to include 8 all-inclusive video modules, frequent podcasts for extra learning, a secure, password-protected Members Forum, a weekly SEO Copywriting roundup, expert teleconferences and personal access to me — all from the comfort of your computer chair — for just $599 complete.
Heck, you could make that money back on your very first assignment!
Remember, I've outlined all my secrets – the secrets that took me over 12 years to learn – in my SEO Copywriting Certificate Program. And now, you can sign up for just $599 – that's less than $7/day!
Not sure? Check out these testimonials from happy graduates!
Isn't it time to differentiate yourself as a Certified SEO Copywriter and double your copywriting income? Take your SEO copywriting knowledge to the next level. For just $599, you'll learn how to write sizzling optimized pages that convert like crazy. It's a minimal investment when you think of all get in return, including status as a "Certified SEO Copywriter."
"I was very surprised with the prompt responses I received anytime I emailed a question. The answers were well thought out and were obviously not canned responses as they were specific to the situations I had asked about. Good to know when purchasing a course online that there are real, qualified and accessible people backing it up."

– Erin Donnan,
SuccessWorks Certified SEO Copywriter
Still not sure? Give me a call at 503-922-3627. I'm happy to answer your questions.
Get started today!



Heather Lloyd-Martin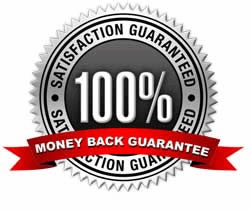 P.S. One final thing… As a special bonus for AWAI members only, I'm including my video presentation sessions from AWAI's 2010 Web Copywriting Intensive.
Attendees of AWAI's Web Copywriting Intensive pay close to $5,000 to attend the event, but when you order this SEO Copywriting Certificate Program, I want to give you access to my presentations absolutely FREE!
During my sessions, I'll teach you my proven techniques and strategies to boost your client's search engine result rankings.
You'll learn how to write great page titles and descriptions and how to seamlessly weave keywords into your online copy. Spend this time with me and you'll have the knowledge behind you to answer a confident "yes" the next time a client asks if you know how improve their page rankings.
But beyond that, I'll also share my insights about the business side of being an SEO copywriter. I'll show you how to present your services to clients in a professional and convincing way so you always have a consistent flow of checks coming into your mailbox.
---
©2011 American Writers & Artists Inc.
245 NE 4th Ave., Ste 102
Delray Beach, FL 33483
(561) 278-5557 or (866) 879-2924
www.awaionline.com