Your July Barefoot Writer issue is here!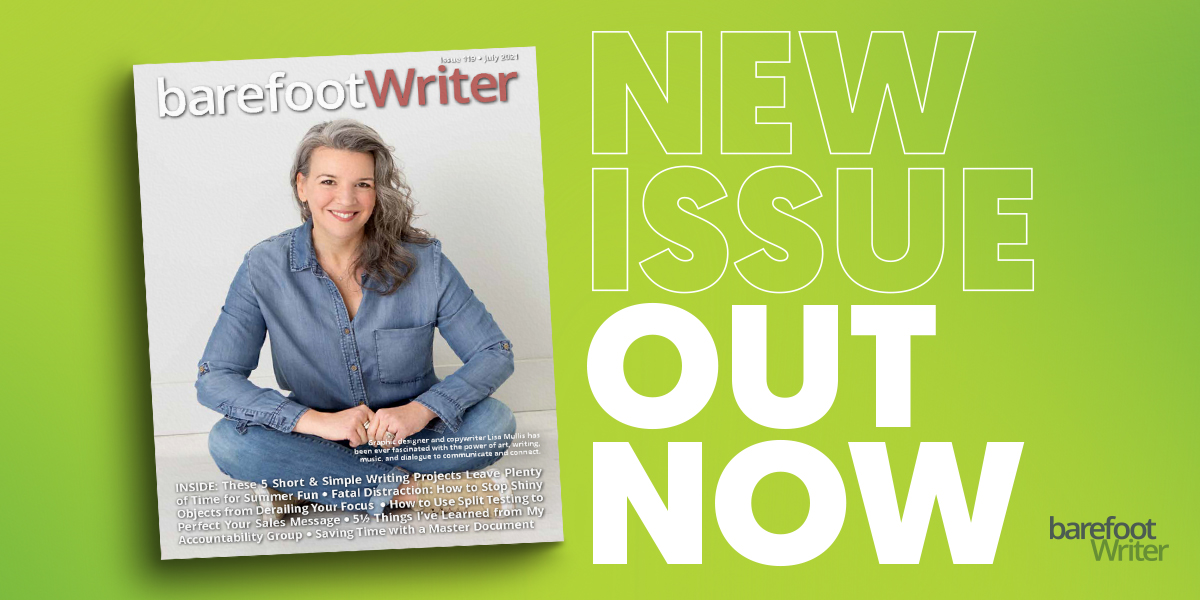 Want to know one of the most unusual things about life as a paid writer?
It's finding your happy balance.
Because even though I don't believe it's possible to have too much of a good thing …
Life can get tricky when you have a writing career you genuinely enjoy, projects that are fun to work on, money funneling steadily into your bank account …
Plus the freedom to put all those projects aside and do other things you really want to do, when you want to do them.
Or travel to places you want to see.
Or spend time with the people important to you.
Because if the writing is fun and the money is great … how do you know when to power down the laptop and pause the paychecks?
There's a simple answer here: You don't have to say no to one thing and yes to the other.
Writing gives you the flexibility to do it all — especially when you layer in systems to make you more focused and productive. That way, the time you do spend on paid writing work equates to getting more done and earning more money in a shorter period of time.
Our July issue shows you how to do this by going deep into proven systems to make the hours you spend writing easier and more effective.
That includes
stopping "fatal distractions" from derailing your focus;
an edit geek's dream: saving time with a master document;
5½ surprising benefits you'll get from an accountability group;
the best word processing options for writers;
how to use split testing to perfect your sales message;
and much more!
Plus, don't miss our deep dive into five short and simple writing projects that keep the money coming in but leave plenty of time for summer fun.
Click here now to read your July issue of Barefoot Writer

The Barefoot Writer
Discover a lucrative style of writing that will give you as much freedom as you can have while earning a great income at the same time. Learn More »

Published: July 2, 2021