Announcing the First-Ever "Live Learning Intensive Event" Exclusively for Aspiring

Business-to-Business

Copywriters
B2B Live!


"3 Days to Mastery"
| | |
| --- | --- |
| WHEN: | June 26th through June 29th, 2011 |
| WHERE: | Austin, Texas … at the Historic Driskill Hotel |
| YOUR HOST: | Professional B2B Copywriter and Author Steve Slaunwhite, with Special Guests |
| OBJECTIVE: | To send you home prepared for a lucrative career in one of the fastest growing copywriting niches – where the pay is great … and there's still a screaming shortage of qualified "go-to" writers |
(And wait until you find out what Steve
has planned for you after the event ends!)
***Only 50 Spots Available!***
Dear Reader,
This is something we've been trying to put together for several years now …
Ever since it became apparent that B2B was the copywriting niche with the greatest income earning potential for folks looking to break into the "writing for money" world.
What makes B2B so hot?
So many things …
At the top of the list – it's a huge a market … with over 5 million potential clients who need experts like you to help them get their companies' messages out through a variety of media. Only the B2B market has this many potential clients in need of your unique talents.
Growing Budgets – According to Forrester Research, companies will increase their overall B2B advertising budgets by 6.7% this year over last. (And in a $55 billion market – that's a substantial increase in spending!)
Less Competition – Compared to just about every other copywriting market, there are far fewer qualified writers to take on the growing mountain of B2B projects.
Less Writing, Less Hype – A lot of up-and-coming writers aren't comfortable with long copy and the "hard sell." If that describes you, the "gentle persuasion" techniques used by B2B writers may suit you to a tee.
Growth in "New Media" – B2B advertising is now longer just trade ads, mailers, and white paper reports … now there's also HUGE opportunity in online marketing: video script work, Web writing, social and professional media sites, and email campaigns.
Six-Figure Income Potential – Although you're not likely to make the millions A++ level copywriters can, B2B writing is still your best bet for a nice, steady $100K to $200K/year income … working from home, under your own terms, with just a handful of clients.
In short, no niche of the copywriting world has more opportunity … is growing faster … or is in dire need of more writers than B2B.
That's why over the last couple of years we've formed strategic relationships with some of the busiest and most successful B2B copywriters working today – Ed Gandia, Pete Savage, Bob Bly, Steve Slaunwhite …
Together, they helped us put together what we believe are the best and most comprehensive programs on mastering the B2B market you'll find anywhere.
But here's the thing.
Nothing Beats a Face-to-Face Learning Experience
As great as these programs are … one thing we've discovered over our 14 years of helping folks break into the world of copywriting is that nothing drives home the learning experience quicker or more profoundly than a live learning event.
That's why it's no accident that AWAI's most successful "traditional market" copywriters are former Bootcamp and workshop attendees.
And ever since AWAI's own Rebecca Matter began running her highly successful (and always sold out) live "Web Writing Intensive" events four years ago, hundreds of AWAIers have launched successful careers in SEO, Web writing, and other areas of online marketing.
They all tell us the same thing:
You can read, write, and study all you want with even the best programs …
But there's nothing like the energy of a live event where you get to hear, see and "feel" the material come to life.
So why, you may be wondering, has it taken us until now to put together a live event especially for AWAI members looking to break into the B2B market?
"The Real Thing"
Quite frankly, the reason is less complicated than you might think:
The top business-to-business copywriters who really know the market and the secrets to getting outstanding results for a wide range of clients …
They've simply been too busy to take the time out of their schedules (and away from their clients)!
That's why I'm excited to tell you we finally convinced one of the true B2B superstars – Steve Slaunwhite – to prepare and present what promises to be one hell of a "must see" event for anyone interested in breaking into the business-to-business niche.
And wait until I tell you about the "complete package" program Steve's put together for you and 49 other folks eager to grab their share of the growing B2B pie.
More on what you'll learn in just a moment …
Learn From a Consummate Professional
But first, let me tell you a little about Steve, and why he's the best guy you could ask for to help catapult your writing career …
Now you may know Steve from the many articles and teleconferences he's done for AWAI members … as well as the AWAI programs he's had a hand in creating, including Secrets to Writing HIGH PERFORMANCE Business-to-Business Copy and its must-have companion, The "Business Side" of B2B Copywriting: How to Get Clients, Grow Your Business, and Boost Your Income.
But do you really know what a giant Steve is in the B2B industry?
Award Winning B2B Writer, Author,
Consultant, and Teacher
In his 15 years as a B2B copywriter, he's written and consulted for over 117 companies, including Hewlett-Packard, Sprint, UPS, and Forbes … everything from case studies and white papers to direct-mail letters, email letters, banner ads, and websites.
He's written several books on copywriting, including The Everything Guide to Writing Copy, 101 Writing Tips for Successful Email Marketing, Start & Run a Copywriting Business, The Complete Idiot's Guide to Starting a Web-Based Business, and The Wealthy Freelancer … not to mention the more than 20 books by other authors that feature Steve's marketing and copywriting expertise.
Steve also authored the original version of The CMA Guide to Email Marketing, which is today a must-read in the industry and included in the curriculums of several universities.
He's a respected speaker and teacher, too, having presented more than 50 keynote addresses, workshops, presentations, tele-classes, and webinars for such organizations as The Professional Writers Association of Canada, American Society of Journals and Authors, United Parcel Service, International Freelancers Academy, Hudsons Bay Company,and more.
He's even won awards along the way – including the gold award for best direct-mail campaign from The Promo! Marketing Association … the "ACE" award for best copywriting from The Circulation Marketing Association … and most recently he was named an "Email Marketing All-Star" by Constant Contact.
Plus, Steve's had his fair share of accolades from the business community:
Marketing Advice and Coaching …
"We recently asked Steve to coach us on marketing our business better online. In just six weeks, his advice helped us more than double the amount of qualified leads we were generating with our website. In addition, the follow-up emails and scripts he helped us write brought in two new big clients. Steve's coaching is easily the best investment in our marketing we've ever made."

– Brent Haskett,
President
North Shore Consulting
Award-Winning Copywriting …
"I used Steve's copy coaching program to revitalize the website sales page for one of my audio products and write a series of emails to my subscribers. Using his easy-to-follow methods, templates, coaching, and feedback, I was able to create marketing copy that more than tripled sales."

– Michael Hughes,
Principal
The Networking Guru
Keynotes, Seminars, and Workshops …
"Steve's seminar at the CAPS national conference was terrific. It was standing room only! He outlined the principles of persuasive copywriting in a way I've never seen before – not because it's radically new, but rather because it's radically simple and easy to follow. I have been a professional copywriter for over twenty-five years, and Steve is one of the very few people whose advice and feedback I trust."

– Michel Neray
Chief Differentiation Officer
The Essential Message
Meet Your Host …
Professional B2B Copywriter
and Author Steve Slaunwhite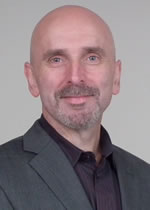 Steve Slaunwhite came to appreciate the selling power of good marketing at an early age.
While still in his teens, he wrote a sales letter for his father's furniture restoration business that doubled his client base in just two days. He's been smitten with the advertising game ever since, and over the past 15 years has helped thousands of businesses get more leads, clients, and profits with their marketing.
Steve has written and consulted for some big companies over the years, including UPS, Hewlett-Packard, Sprint, Forbes, and others, though these days he prefers working with smaller clients that have a personal stake in their businesses.
And when he's not helping businesses grow – he shows other people how to do it … by writing books, consulting, and speaking.
Some of his books: The Everything Guide to Writing Copy, 101 Writing Tips for Successful Email Marketing, Start & Run a Copywriting Business, The Complete Idiot's Guide to Starting a Web-Based Business, and The Wealthy Freelancer.
In addition, Steve's marketing and copywriting expertise has been featured in more than 20 books by other authors. Plus, he wrote the original version of The CMA Guide to Email Marketing, which is today a must-read in the industry and included in the curriculums of several universities. (So if you want to be a B2B email marketing pro, Steve's your guy!)
He's been interviewed on dozens of radio and television shows, and featured or quoted in hundreds of publications, including The Wall Street Journal, The Vancouver Sun, MarketingSherpa.com, The Writer, AM New York, and Forbes.
And you may already know Steve from his contributions to AWAI's library of interactive B2B learning resources:
Secrets of Writing High Performance B2B Copy
How to Price, Quote, and Win B2B Writing Projects
The "Business Side" of B2B Copywriting: How to Get Clients, Grow Your Business, and Boost Your Income
Writing Case Studies: How to Make a Great Living by Helping Clients Tell Their Stories
How to Write White Papers That Command Top Fees
So you see, there are few people more qualified to lead you into the lucrative world of B2B copywriting! And what better way than to spend three solid days with him in Austin June 26, 27, 28 ,and 29 … and then with another 12 weeks of free group coaching!
(Oh – and did I mention that he's won some pretty impressive writing and marketing awards? The Promo! Marketing Association gave him their gold award for best direct-mail campaign. The Circulation Marketing Association handed him their "ACE" award for best copywriting. And recently, Constant Contact named Steve an "Email Marketing All-Star."
Steve's a Pro Who's Done It All …
Truth is, there's no expert better qualified to help you break into the B2B industry.
I've seen Steve speak at our annual Bootcamp, present in teleconferences, and work with our members. And I can promise you this: No one is more understanding of where you are as a writer … and more eager and able to help you improve.
He's really one of those "authentic" guys who loves to help people succeed and, like all great teachers, will go the extra mile until he's absolutely sure you "get" what he's telling you.
As a professional copywriter, Steve's done it all.
Early on in his career, he focused on writing for big companies … Fortune 500 firms like USP, Hewlett-Packard, and others. Made perfect sense. They were hiring. They paid well. The work was steady. It was also a great way for a young copywriter to learn the ropes.
These days, Steve prefers working with smaller clients – local employers, independent companies run by people who are passionate about their business and the products and services they offer.
As he puts it:
"I like to work exclusively with ambitious small business owners who care as much about building a fulfilling business as they do about the profits they earn."
Why is this important to you?
Simple. He is able to give you the insights you'll need on a wide range of clients and client needs – from the smaller companies … to the big corporations (should you choose to go in that direction as a B2B professional).
Steve's dealt with them all … and there's not a B2B project he hasn't been asked to do.
And the exciting news is he's bringing all this know-how … all this experience … to Austin with him …
Just to share it with you.
Here's what you can expect from the three information-packed days we have planned for you in June.
Where You'll Be Staying: The Historic Driskill Hotel
What a place to be inspired!
Austin is an amazing, exciting,and vibrant city – full of music, art, youth, and energy.
And wait until you see the hotel we've lined up for this event!
Built in 1886 as the showplace of a cattle baron, The Driskill remains a landmark of legendary Texas hospitality.
Located on 6th Street in the heart of downtown Austin, the luxurious, historic hotel is convenient to all the city has to offer, including the Texas State Capitol, convention center, opera, symphony, fine dining, shopping, and Austin's 6th Street music scene.
Known as the "Live Music Capital of the World," Austin is home to nearly 200 music venues, many within walking distance of The Driskill.
Restored to its original opulence, The Driskill sets the standard for elegance in Austin, Texas. From the magnificent columned lobby with its marble floors and stained-glass dome to the classic décor of the 189 guestrooms and suites, The Driskill ensures that every stay is a memorable one. As a member of The Historic Hotels of America, The Driskill is among the world's finest hotels, offering an unforgettable level of luxury and service.
Now I'm not sure if it has anything to do with Rebecca living in Austin – or if The Driskill would like us to come back for more of these events – but they've given us an incredible deal on our three-night stay here. We are, of course, passing the savings on to you.
We'll send you all the details when you sign up for B2B Live! online.
Or you call us here at AWAI – 1-866-879-2924 – during regular business hours and we'll answer all your questions about anything you need to know about this exciting event or the accommodations.
Everything You'll Need to Know
To Launch Your B2B Career
The goal of this event couldn't be simpler:
It's to give you the knowledge you need to complete any B2B assignment that comes your way … and the tools you need to grow your very own freelance B2B writing career.
Roughly half the time, you'll be soaking up invaluable information as Steve spills out everything he knows about the businesses you'll be dealing with … the clients you'll be working with … and the projects you'll be working on.
The other half of the time, you'll be writing under Steve's watchful eye. He'll be right there with answers for any questions you might have … or to help you through any rocky patch you may hit.
You'll complete at least one B2B writing project over the three days. A case study, perhaps … or a one-page sales letter, email, or product description – the choice is yours. Whatever you choose, Steve will review it personally for you and provide you with the feedback and advice you'll need to make it a shining example of your newfound talents.
Once completed and polished to perfection, that project (or projects, if you're one of the more ambitious folks there) will be transformed into a professionally designed "Portfolio One Sheet" – that you'll be able to use to promote your professional B2B copywriting skills to the outside world.
Here's What You'll Learn:
Here's a quick rundown of how the entire learning process will unfold:
It begins within days of signing up.
Steve and the AWAI team will rush you all the details – including resources and "hand out" materials for some mandatory "pre-event reading and homework." That way, you and your fellow attendees can "hit the ground running," when the real learning begins …
B2B Live! will kick off bright and early with a quick overview of The B2B Basics … where you'll learn the 8 key ingredients of writing highly effective sales and marketing materials for the business market.
You'll also gain a thorough understanding of what Steve calls the "four key influencers" of B2B buying decisions and how to use them to make your copy even more persuasive.
Next, he'll share his Insights Into the B2B Audience – how the prospects here differ from typical consumers.
Now don't worry. You won't have to "relearn" what you already know about copywriting. But the fact is, business buyers have different needs than their consumer counterparts. And if you don't understand those differences – and know how to use them in your copywriting –the sales pieces you write will not convince them to make a purchase.
B2B = Unlimited Opportunity!
The following list of potential projects is why we say the B2B niche is one of the most lucrative niches any copywriter can jump right into. Of course, you can't master them all right away – but at the B2B Live! event, master B2B copywriter Steve Slaunwhite will cover at least a dozen of the most common and lucrative projects in detail.
Print Advertisements
Banner Advertisements
Ezine Advertisements
Search Engine Advertising
Advertorials
Directory and Classified Advertising
Billboard Advertisements
Catalog Item Descriptions
Direct-Mail Packages
Self-Mailers
Dimensional or 3-D Direct-Mail Packages
Email Marketing
Landing Pages
Microsites
Point-of-Sale Copy
Sales Proposals
Radio Advertising
SEO Copywriting
Tele-Selling Scripts
Trade Show Exhibits Articles
Audio-Visual Scripts Brochures
Case Studies
Press Releases
Video News Releases
Presentations
Web Pages
White Papers
Taglines and Slogans
Copywriter's Rough
And more!
"Get Inside the Head" of the Business Buyer
That's why Steve intends to make sure you know how to "get inside the head" of the business buyer … find out what makes him tick, and craft copy that speak to his specific needs, wants, concerns, and ambitions.
Later that first day, you'll be introduced to "The B2B Writing Style."
I'm talking about the little "turns of phases" that are different in B2B than any other kind of copywriting. Here's a little test:
Which do you think would be more effective for a B2B prospect?
"Sales optimization solutions for enterprise-class companies"?
Or …
"Sales training for big companies"?
To be an effective B2B copywriter – the kind clients will want to work with – it's crucial for you to know the answer.
I've heard Steve talk about this before: "If you never learn how to write copy in an appealing, intelligent, conversational B2B style, then you're going to have a tough time succeeding in this profession," he says. "It's like trying to be a pilot who can do everything right, except land the plane!"
With this knowledge and skill firmly in place, it'll be time to move to the meat of the B2B Live! event. Namely – How to Write the Projects you can expect to get as a professional B2B copywriter.
Keep in mind that there are upward of 40 different types of projects for B2B writers. But there are only about a dozen that you'll usually be called upon to .
And those are the ones you'll learn:
What Every B2B Writer Must Master
First up – Lead Generation, the "direct response" of the B2B world.
Fact is, B2B companies live and die based on how well they generate leads. Lots of incoming leads usually means more sales. No leads, no sales. And no sales … well, I think you know what that means.
That's why it's so important for you to learn how to write a range of lead-gen materials, such as direct-mail letters, emails, landing pages, ads, and so on. Because if you can walk into a company with a plan to double the number of leads they can generate each and every month – you're going to have a client for life.
And because these materials are so important to a business's bottom line, writing them can pay very well. Up to $2,000 for a simple letter that might take you a day or two to write.
Plus, they can be fun to write. That's because good lead-gen material is idea driven – where you're trying to get prospects to look at what might be an ordinary, everyday business need in a new and exciting way. And that really gives you a chance to stretch your creative muscles.
And remember, unlike traditional direct-response writing, you're not asking them to "buy" anything. Your goal is to get your prospect to ask for – or agree to be sent – more information about a product or service.
Rest assured … Steve will be sharing all the tricks, tips, and strategies he's learned about successful lead generation – and maximizing the creative process needed for exciting "breakthrough" ideas.
Which brings us to another type of B2B project that will test your creativity and reward you very well financially: Sales Support Communications.
Like lead generators (and, indeed, so many B2B projects), sales support material is crucial to moving the B2B sale forward. That's because most B2B companies have a sales force. And that sales force needs to be armed with winning presentations, model emails, proposal templates, autoresponders, and more.
Many copywriters don't understand these materials and often don't have a clue how to write them. But Steve will share with you everything he knows …
… Because the more you can help a company's sales force close more deals with good, clear, and persuasive sales support material, the more they're going to want to work with you again and again and again.
In B2B – Content Is King!
Next up, you'll master the "Content" side of things: newsletters and e-letters, case studies, news articles, white paper reports.
Why are these so important in the B2B world?
One word sums it up: Credibility.
The more a company can deliver content that helps establish it as an "expert" in their field, the better chance other companies will choose them when making their purchasing decisions.
That's why information content is becoming the workhorse of B2B marketing, as companies use all kinds of media to get a credibility "leg up" on the competition – white papers on industry innovations … case studies on how the company's solution saved millions … articles, online presentations, and e-newsletters that keep their customers up on the latest trends and innovations.
If you enjoy really sinking your teeth into "information pieces" like news articles and project reports – rather than the "salesy" stuff – you'll have a lot of fun writing content.
And content projects can pay well (up to $7,000 for a white paper!) … but more important, they are on-going – often monthly – which means once you prove your mettle as a go-to content writer, the work will just keep coming and coming.
Fortunately for you, nobody writes more or better content for the B2B industry than Steve – and he's got a few tricks he's eager to share with you about writing great content fast (like creating "templates" you can use from one business and one project to the next).
Take the evening of day two of B2B Live! to let it all soak in, because day three begins with yet another "category" of the B2B market: Brand-Building Communications, where you'll learn techniques for writing online video scripts, company blogs, official press releases, social media profiles and entries.
More and more, B2B companies want to be seen as the very best in their industries– indisputable brand leaders. (Think of Apple.) That's why they are investing heavily in brand-building communications like blogs, press releases, social media, and online video.
In fact, spending in these areas is expected to increase by 21% over each of the coming three years, according to market researcher AMR, as B2B companies learn what an important and growing influence social media has on how they're perceived in the marketplace.
But here's the thing:
Social media is so new and so foreign to so many businesses that the opportunity for someone who knows the secret to effective social media promotion is HUGE!
After Austin, that "someone" could be you.
In fact, this is such a hot field right now that Steve thinks you could specialize in writing brand-building materials alone.
Which is why, on Wednesday, Steve will teach you everything you need to know to get started. You will also hear inspiring stories of a few copywriters who have built high-earning businesses within just a few months just by focusing on building brand awareness for B2B companies!
Rules for Working With B2B Clients
And, finally, you'll learn how to work with clients in such a way that they'll keep coming back to you again and again.
Let's face it, you can be a skilled and talented B2B copywriter, but if you don't know how to deal with clients and complete copywriting projects successfully, you won't make the kind of money it's possible to make in this market.
And I can tell you from firsthand experience – it doesn't matter what kind of copywriting you're doing … professionalism goes a heck of a long way.
I can also tell you from experience that no one is more of a consummate professional than Steve Slaunwhite!
That's why I encourage you to listen well as Steve shows you how to complete a B2B copywriting project from beginning to end: from the initial contact and project discussion with the client … to negotiating fees and setting expectations … to writing and submitting the piece … to dealing with revisions … to invoicing for your work.
What's more, Steve will be sharing with you the specific step-by-step process that he uses with his clients, plus all his forms, questionnaires, and checklists.
So you'll look like a pro right out of the gate.
Don't Expect a Leisurely 3 Days!
As you can see, Steve will be covering a lot of ground with you over these three action-packed days – so don't come expecting a leisurely break from your everyday routine!
I promise you – I've only touched on the stuff that you'll learn at this event. There a lot more about getting clients, keeping them, and growing your business … as you'll discover in a moment.
But before I get to that, I can only assume that, if you've read this far, B2B is something that interests you …
Then again, maybe you're not 100% sure if this is for you.
To help you decide, let me ask you one simple question:
What kind of writer do you picture yourself being?
Here's why I ask …
The Two "Types" of Copywriters
The copywriters I know can generally be divided into two camps.
Some thrive on the challenge of coming up with the next "all-or-nothing breakthrough idea" … putting it out there … pacing the floor waiting for the results to come in … and then reveling in the excitement and attention (and cash) a successful promotion can bring.
And if it bombs?
Well, by their nature, these folks are usually quick to put it behind them and try again.
Other copywriters aren't like this at all …
They love the writer's life, the freedom that comes with it, and (of course) that nice six-figure income …
But they're not crazy about the pressure to "sell, sell, sell" …
They're not chomping at the bit to write that next "control-busting breakthrough" …
And they're not thrilled with the prospect of sometimes writing 12-, 16-, 20-page letters.
No …
These copywriters prefer a quieter, gentler kind of success, where the pressure to write the next "million-dollar sales letter" doesn't exist …
Where your reputation as a copywriter isn't solely based on how much money your last promotion brought in the door …
$125K, Year After Year
Where, if you do the right things and build your business properly, you can make $125K per year, year after year … even when the economy is down.
Some call these folks the "journeymen" of the copywriting world: competent, professional, reliable … and verywell paid for their services.
So which type of writer are you?
The one who lives for the thrill of writing the next big breakthrough control … and all the glory and adulation that comes with it?
Or are you the "quiet" type … preferring to take on smaller projects that pay well … quick ads, letters, emails, and other projects you can typically finish up in a day or two … no more than a week …
Someone who would be happy making $125K a year, so long as it means you can make your own hours and not have to work full 8-hour days every day.
If that more or less describes you, there's a very good change the B2B niche would be a perfect fit.
This is a niche that's anything but "hard sell."
Unlike consumers, the B2B prospect doesn't need to be sold "emotionally" …
You don't have to appeal to "core" emotions like fear and greed …
Most of the writing is NOT technical.
You don't have to "beat a control" to break in and succeed in this market.
You don't need the kind of "big ideas" that drive a lot of copywriting success … or clever headlines to capture your prospect's attention.
Why? Because businesses know they need what you're selling. It's just a matter of educating the decision makers as to why the product you're offering is better than the competition's from a cost and performance standpoint.
Often, you don't even have to do that much …
As I mentioned earlier, one of the most common tasks for a business-to-business copywriter is to generate a "lead." In other words – to get the prospect to agree to simply learn more about your product!
Don't get me wrong through …
It's not that there's no selling going on here. There is.
It's just on a much more "subtle" level.
Everything From Writing Techniques
to the "Business Side"
It's these "subtleties" of B2B writing that Steve will be teaching you at June's B2B Live! 3 Days to Mastery event.
You'll learn how to write the projects you'll be expected to write for a B2B client … whether it's a local business in your hometown or a Fortune 500 company.
You'll learn the writing style every successful B2B copywriter needs to master to "speak the B2B language" …
Plus, you'll learn all you should know about the "business side" of things too. Such as:
Five things you can do to position yourself in the market so you quickly stand out and get noticed.
Where to find the best prospects who need your services – and a fail-proof method to get them to try your services.
How to confidently discuss your copywriting services with clients and motivate them to hire you.
How to manage and complete copywriting projects like a pro so clients hire you again and again (and "spread the word" about how great you are!).
How to price and quote copywriting projects so you consistently earn the top rates.
What Do Typical B2B Projects Pay?
And speaking of project fees, ever wonder what an established B2B copywriter can charge?
Here's a quick list of a variety of projects that Steve recently sent me:
| | | |
| --- | --- | --- |
| One-page space ad | 1 Day | $1,000 – $1,500 |
| Product press release | 1/2 day | $350 – $500 |
| Website product page | 1/2 day | $500 – $750 |
| Social media ghostwriting | 1 day | $750 – $1,000 |
| Email campaign (series of 5) | 2 days | $2,500 – $3,500 |
| Direct-mail letter (1-2 pages) | 1 day | $1,500 – $2,000 |
| 4-panel brochure (11x17 sheet) | 2 days | $2,000 – $2,500 |
| Case study (aka Success Story) | 1 day | $750 – $2,000 |
| Online video script (4 minutes) | 1/2 day | $500 – $1,000 |
| Weekly/monthly e-newsletter | 1 – 1.5 days | $1,250 – $2,500 |
| White paper (6-8 pages) | 4 – 5 days | $4,000 – $7,000 |
| Article for trade publication | 1.5 days | $1,000 – $2,000 |
Not bad, right?
And remember, because so many projects are similar from one company to another – once you complete one, you can use the same "template" you've created for the next client … and the next … and the next.
Which means it will take even less time to write them! (And don't forget – Steve will be bringing some of his most successful templates along and giving you his full permission to use them as you see fit!)
And here's something I hear all the time from AWAI members working in the B2B field: They love the "quick turnaround" from one job to another!
No laboring over 12- to 20-page sales letters for weeks and months at a time.
Plus, they say the pay is excellent … the work is steady … and, contrary to what a lot of people think, it's not "technical" writing at all. It's fun, challenging work – and they learn something new with every project they take on!
B2B Is Growing Fast!
And, like I said, expect no shortage of opportunities as an established "go-to" B2B copywriter.
According to reports from Forrester Research, B2B marketers will increase their marketing budgets on average 6.7% this year over last year … with high-tech services leading the way (an average 17.0% increase this year!), followed by finance and insurance (7.8%), high-tech products (5.9%), business and professional services (4.3%), and manufacturing (4.3%).
And as more and more companies build up their brands with online marketing, their budgets are only expected to grow.
In fact, according to the market research firm AMR, B2B companies will spend more than $3 billion on online marketing this year … and that number is expected to grow by 12% a year through at least 2013.
But even that's small potatoes compared to the spending growth in social media. According to a recent story published in BtoB Magazine, AMR predicts that B2B social media spending will grow at an annual average rate of 21% through 2013 … and that B2B spending on lead-generation sites is anticipated to grow at 17% in the same time period.
Add it all up and what does it mean?
It means a huge opportunity for B2B copywriters like you who can get a grasp on this fast-growing niche and:
Help companies deliver innovative and effective lead-generation campaigns …
Master the relatively new field of social media marketing …
And offer comprehensive, traditional, and multi-media solutions to any business that has something to offer another business
That's why the timing for our B2B Live! 3 Days to Mastery event with B2B marketing expert Steve Slaunwhite could not be better.
Just to review:
You'll gain insights into the B2B market that you couldn't possibly get anywhere else.
You'll master a at least a dozen of the key projects and assignments you'll be writing as a B2B professional – simple ads, case studies, white papers, video scripts, press releases, and more.
You'll get to have your writing reviewed, in person, by Steve – and be given specific ways to improve and strengthen it.
In fact, you'll have Steve's ear for the entire three-day event. Ask any questions you like, show him any work you have.
You'll be completely immersed in an intense learning experience like no other. You'll make lifelong friends and associations with likeminded people who can help you throughout your career.
You'll leave the event with a complete and thorough understanding of the B2B audience and the subtleties of writing in the "B2B style."
You'll go home with everything you need to launch your B2B writing career, including a binder full of resources (handouts, tip sheets, samples, and more) … and at least one "Portfolio One Sheet" that you can use to promote your B2B services.
What's the price you'll pay to be a part of this potentially life-changing event?
An investment that's in line with other "live intensives" we've had – $4,995 … plus the cost of getting there and your stay.
In other words, for about what a successful B2B copywriter can earn in about two weeks' time, you can jumpstart a very lucrative, highly specific, lifelong writing career in a niche of the copywriting world where writers and B2B experts are in high demand.
Sign Up Now for a $1,000 Early Bird Discount
However, if you sign up before May 20, we're offering an Early Bird discount of $1,000 for the B2B Live! event.
That should be plenty to cover your domestic airfare and three-night stay (we landed a very good "room deal" for this event!) – and still leave you with a good chunk of money to see the town.
And although there's plenty of time to take advantage of the discount – I highly recommend you sign up long before the deadline. These "live intensives" tend to sell out very quickly.
First off, we're only accepting 50 participants for this event. Remember, Steve will not only be talking to you over the three days … he'll be answering your questions … helping you with your writing … helping you mold your writing project into a "Portfolio One Sheet" you can be proud to show to any prospective employer.
On top of that, out of the thousands of active AWAI members, there are always a good number of folks ready to make that all-important commitment to their writing careers.
And given that this is the very first B2B "intensive" learning event we've ever done …
And the huge interest people have in breaking into the lucrative B2B niche …
And the fact that we landed one of the most successful B2B professionals in the business to share his knowledge with you …
We expect this event to sell out long before the May 20 Early Bird deadline rolls around.
Which brings me to one other huge benefit of this event over others we've held. Something I've been waiting to tell you until now.
Even after the B2B Live! 3 Days to Mastery event in Austin … the learning doesn't stop. That's because …
Steve has agreed to offer 3 months of extended coaching and business building – at no additional charge!
It's an incredible opportunity …
You come to Austin where you'll spend the lion's share of three days learning all about writing for the B2B market – getting to know the clients you'll be working with … understanding the subtle differences in writing styles … getting a crash course in a dozen of the most common (and best paying) projects you'll see as a B2B writer.
Then you build on what you've learned.
You learn how to grow your B2B copywriting business: how decide on the niche that's best for you … how to attract clients, all the clients you'll need … how to organize your business so you're working less and earning more …
It's all covered in a 12-week series of online group coaching sessions featuring Steve and some special guests he'll be inviting.
In Addition to Everything Else:
12 Weeks of "Business" Coaching!
It'll work like this:
Every two weeks, you'll log onto your computer and listen to Steve via a 60- to 90-minute live instructional webinar.
For instance, in Session One, "Knowing Your B2B Clients," Steve will talk about what you need to say to prospects to get them to try your services. He'll walk you through a 9-step process for selecting the IDEAL target market or "niche" for your copywriting business … and show you how to figure out the most appropriate ways to reach potential clients in that niche.
In Session Two, he'll show you the latest strategies for creating a website that effectively SELLS your services to the B2B market, and for crafting descriptions of your services that are so compelling clients will want to contact you immediately.
In addition, he'll guide you through the process of creating a marketing message (your "brand") that stands out and gets noticed.
Retired?
Retiring Soon?
Or Just Looking for a Change?
B2B Is the Best Way to
Use the Experience You Have …
No matter what you want to do next in your life, you've worked somewhere in the past – most likely for a company that made something or offered some kind of service.
And that means you know more about some businesses than most people do – which gives you a HUGE head start as a B2B copywriter.
It's no surprise that some of the best B2B copywriters are salespeople, managers – even factory workers and recent retirees who stopped and said to themselves: "Hey, I know this business pretty well … And I know some people. I bet I could help my company and others like it sell more stuff to other companies."
And a new B2B copywriter was born.
So if you love to write … and you're looking for a change – what better place to start than by learning the skills you need at Steve's B2B Live! 3 Days to Mastery … and targeting those businesses you're intimately familiar with as your very first clients!
Everything From Getting Clients … to Pricing Your Services … to Growing Your B2B Business Will Be Covered!
In Session Three, Steve will take you through the process of setting up your "client-attracting machine" and the marketing activities you'll use for introducing your services to potential clients and getting them to contact you.
In addition, he'll guide you through the process of creating a special report – something he calls a "buzz piece" – that he says will "slash in half" the amount of active marketing you have to do … and keep more clients coming to you.
In Session Four, he'll show you how to keep a steady flow of leads and enquiries coming your way – and give you tips for turning as many as 60% of those leads into brand-new clients.
You'll learn "follow-up" strategies that work … as well as just what you should say (and not say) to potential clients that contact you.
In Session Five, you'll learn what every copywriter wants to know: How much should I charge for the work I do! Steve will share the 5-step system he uses for pricing B2B copywriting projects – and even give you your own customized fee schedule that you can use to quote any job.
And Session Six, you'll get five insights and strategies for growing your B2B copywriting business that you won't find anywhere else … including one strategy that makes it possible for you to DOUBLE your income on any project.
Along the way, of course, you'll have all kinds of opportunities to ask questions live or by email.
You'll get even more handouts and writing samples as they apply to the various sessions – including a number of invaluable timesaving B2B "templates" that Steve uses for a variety of common B2B projects.
And remember …
This 12-week virtual group coaching is part of the B2B Live! 3 Days to Mastery event. You will not pay an extra dime for it.
The idea here is very simple:
Use your time in Austin to focus on the writing … while Steve is there, to answer your questions and guide you through the writing process. Then you build on what you learned at the Live event, week after week, by focusing on the "business side" of things once you're home and ready to launch your B2B freelance writing career.
And when it's all over, you'll have everything you need to compete and succeed as a B2B copywriter. You'll have the skills you need to write sparkling, effective copy … resources, handouts, notes and templates to refer to whenever you need them … and you'll have a solid plan for growing your business and boosting your income month by month.
Still, as great a learning experience as this is at $3,995 – you're price if you book before the May 20th Early Bird deadline – we know the event is less than 2 months away …
And we fully realize paying it all at once can be something of a stretch.
Secure Your Spot Today – Pay Over Time
That's why we've made it possible for you to pay it out over a period of time.
It works pretty simply:
A $1997.50 deposit now followed by a final payment of $1997.50 on June 15th – unless you'd like to call Member Services at 1-866-879-2924 to make other arrangements. .
Of course, if you start paying and need to cancel at any time between now and four weeks before the June 26 starting date – you can … no questions asked … and you'll get a full refund of any money you've paid up to that point.
There's a "satisfaction guaranteed" plan for the event itself as well:
If for any reason you feel that the B2B Live! 3 Days to Mastery event is anything less than I've described – or you don't feel that you're learning the secrets that can help you build a fun and lucrative B2B copywriting business – simply us know before the end of the first day of the event …
And I'll arrange for you to receive a prompt and courteous refund, less a $300 processing fee, no questions asked.
Quite frankly, B2B is a niche of the copywriting world that a lot of new copywriters don't consider.
Maybe they think it's too technical … too boring … or doesn't pay enough. Although that thinking couldn't be further from the truth – let them think it! It just means more opportunity for those smart enough to see it.
I hope you do see the opportunity here … .
Both in terms of the income and lifestyle a career as a B2B writer can offer you …
… And the rare chance you have today to launch your career with the help, knowledge, and guidance of one of the most successful B2B copywriters working in the business today.
I just know this will be a life-changing event for you.
Click here to get signed up – or call Member Services at 1-866-879-2924 to sign up by phone and/or to make payment arrangements.
See you in Austin!
Sincerely,



Katie Yeakle
P.S. I just got off the phone with Rebecca and she can't wait to welcome you "Texas style" to Austin. As I write this, she's getting together a list of great restaurants for you to try – and tracking down some great shows and concerts that will be playing around that time. In fact, she's promised to put together a little "Insider's Guide to Austin" that she'll send you when the event nears.
Rest assured that whatever is on Rebecca's list, there will be plenty to do in this town they call "The Live Music Capital of the World." So maybe you'll want to bring your better half or a friend – and stay an extra day or two. Shouldn't affect your airfare, and we'll make sure you get the same great room rate we've arranged at The Driskill for B2B Live! 3 Days to Mastery attendees.
As you can see, B2B Live! 3 Days to Mastery is getting bigger and better by the day. If you have any interest at all in writing for the B2B market, you don't want to miss this event. Click here to sign up now – or call Member Services at 1-866-879-2924 to register by phone!
---
American Writers & Artists Inc.
245 NE 4th Ave., Ste 102
Delray Beach, FL 33483
(561) 278-5557 or (866) 879-2924
www.awaionline.com