When You're Ready to Advance Your Career in Copywriting to the Highest Ranks…
Join AWAI's Circle of Success — Your Complete and Thorough "Once-and-For-All" Education in the Business of Professional Copywriting — with Interactive, Mentored Copywriting Training, Lifetime Access to Every Resource AWAI offers, and Ongoing Support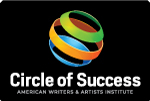 With its targeted learning programs, live mentoring, exclusive Bootcamp sessions, ongoing peer support, and lifetime access to every resource we offer —
Circle of Success (COS) membership gives you the extra knowledge and confidence you need for a successful career in copywriting… in any niche you choose.
As an AWAI member eager to enjoy a lucrative, lasting career as a writer, you're probably well aware of COS.
You may hear many AWAI members crediting this program for giving them the serious "push" they needed to go from aspiring copywriter to a working, well-paid professional charging top rates.
Like Janice Harmon, who told us after just 4 months in the program she had paying assignments from several clients…
"Who knew dreams could come true, so quickly," she told us just recently.
Member Jerry Bures says his association with COS has had an enormous impact on his success. He said,
"If you're fully committed to becoming a working copywriter, Circle of Success is a must.

"It's helped me break down the barriers to realizing my dream as a writer by providing consistency (weekly training sessions), accountability (submit assignments for review), opportunities to get in front of marketers (COS live Spec Assignments), a forum for networking (create friendships with peers), and VIP access to an incredible volume of resources. Well worth the price of admission!"
Since we introduced COS in 2007, hundreds of AWAI members just like you have enjoyed lucrative and fulfilling careers in copywriting.
COS member Julie Hassett told us,
"For me, the benefits began kicking in immediately, right when I made the commitment to join COS. I started taking the live courses and getting feedback right away. And you can just call up and say, 'Hey, I want access to this program.' That's a huge help to anyone starting out."
Meet COS Member Julie Hassett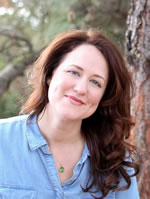 She joined Circle of Success a few months before attending 2013's FastTrack Bootcamp
— and her career skyrocketed.
Almost immediately, she started writing blog posts to hone her skills and bring in some cash.
Then, she got a paid writing assignment from EscapeArtist that paid her even more money.
A few months later, InvestorPlace Media contacted her after being impressed by a
Spec Assignment she wrote.
Next, Motley Fool was after her to write a full financial promotion for them…
And most recently, she landed a plum position with Money Map Press, working with one of the most successful (and highest-paying) financial copywriting teams in the world.
All this work helped Julie break the $100,000 barrier barely a year after signing up for Circle of Success.
It's been a whirlwind, Julie says — and it all started when she made the commitment to Circle of Success.
Frankly, we've heard hundreds of stories like Janice's, Marianne's, and Julie's since we created Circle of Success eight years ago.
It's about a complete journey… one that takes you from where you are now — to the highest level of copywriter success — with a circle of mentors and peers who support you along the way.
COS registration is open just twice a year to keep our circles small, intimate and productive.
Call Member Services today at 866-879-2924 to learn more about Circle of Success and when registration will be open next.