Calling All Writers!
Love Writing but HATE the Idea of Having
to Find and Deal with Clients?
Dream of a "Client-Less" Writing Business
with UNLIMITED Income Potential?
Then Join Us for a Very Special
"One-on-One" with the Legendary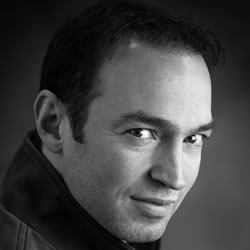 Ben Settle
And Learn How You Can Turn Your Writing Skills into a
Never-Ending "River of Cash" — ONE Email at a Time…
With ZERO Clients!
Get Immediate FREE Access Now!
To say Ben Settle is a legend in the copywriting world is an understatement for sure.
A self-taught master copywriter, Ben writes daily emails that are not only seen by hundreds of thousands of copywriters and marketers around the world…
But eagerly anticipated and devoured every single day!
And for Ben…
This simple practice of writing ONE email a day… and sending it to his loyal crowd of eager, hungry readers… has allowed him to build a writing business that generates millions of dollars for him… EVERY year… year in, year out… even while he sleeps…
All with ZERO clients!
That's why no writer — aspiring or otherwise — will want to miss this exclusive AWAI event.
Not only will the writing techniques Ben shares with you and your host AWAI president Rebecca Matter make you a better writer…
But you'll also hear — firsthand — EXACTLY HOW he created his million-dollar writing business…
The powerful "exponential growth" money-multiplying formula it's based upon…
How he attracted and built up such a loyal list of readers…
How he writes emails that cause people to stop what they're doing to open and read them…
And how anyone who loves to write can do the same.
We couldn't be more excited! Ben's something of a recluse and doesn't do these events often. But when he does, it's always entertaining, it's sometimes a little controversial, and you never know what you're going to learn!
Get Immediate FREE Access Now!