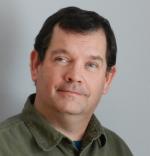 Brad Petersen

Minneapolis, MN
Copywriter
Financial, Web/Internet
My name is Brad Petersen. For the past 25 years I've worked in all areas of accounting and finance, from large corporations to small business.

My career in accounting has taught me to be focused, disciplined and dependable. Where ever I've worked, I've always tried to leave each company a better, more profitable place.

I've helped companies grow by helping them choose where to invest their time, talent and treasure. I helped answer the hard questions like, is it better to outsource or restructure? Hire employees or use contractors? Is it time for explosive growth?

At a courier company I developed a newsletter to help their independent drivers keep in touch with the management.

Soon that newsletter was used to communicate with customer and prospects. My newsletter helped that company recruit both new drivers and customers.

Working with the marketing staff, became clear that every company needs a solid, laser-targeted marketing strategy.
I'm here to help.