AWAI Directory of Professional Freelance Writers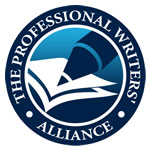 Since 1997 AWAI has been helping people develop the skills to acquire financial security, independence, and freedom through writing. And in 2011, we launched The Professional Writers' Alliance (PWA) – the first-ever professional organization dedicated to helping writers in the direct-response industry improve their skills, network with writers and marketers, and find exciting projects.
Meet some of the members of PWA, and learn about their freelance business by clicking on the images below. Or if you're a marketer looking for a specific type of writer for your next project, you can search the PWA member profiles through our job board, WritersWanted.com.