"It's like having a backstage pass to the Accelerated Program … the pages of the program spring to life!"
– AWAI Member Steve Roller
A Better (and Faster) Way to
Master the Accelerated
Copywriting Program…
In a matter of 10 exhilarating and highly productive hours,
all the copywriting secrets you'll ever need to be
a successful writer will become second nature to you.
Guaranteed.
---
There's an old teaching axiom you may have heard before:
Tell me and I'll forget…
Show me and I'll remember…
Involve me and I'll understand.
Well, we're quite sure our industry-renowned Accelerated Program for Six-Figure Copywriting does an excellent job of "showing" you the copywriting secrets you need to succeed on any level…
Too many aspiring writers credit the Accelerated Program for their brand-new six-figure copywriting careers to deny that claim.
Like professional copywriter and AWAI member Paul Lawrence from down the road in Ft. Lauderdale, Florida:
"From the moment I began AWAI's program I knew I was learning things that would change my life and I was right. Within a matter of weeks after completing the program I found myself working on a copywriting assignment for $3,000!
But here's why I'm writing you today…
We've developed a proven way to make the learning experience not only faster -- but even more powerful and more memorable… a way that ensures every crucial skill, every vital piece of fundamental knowledge contained in the Accelerated Program gets "hardwired" in your brain and stays with you from this day forward.
How? By involving you in each and every lesson in a way you'll never forget.
In fact, when we first invited a handful of AWAI members to be a part of this we were bowled over by the response.
Many wrote to tell us it was their best learning experience yet…
"The Push I Needed"
Kathleen Berry wrote us to say:
"Thanks for the wealth of information presented, the laughs, and your honest perspectives. Your passion for the industry and your work shines through."
Chris Donahue wrote:
"I want to thank you for a fantastic job. You really helped me get through the Accelerated Program. You managed to bring the course to life through your thoughtful presentation and wonderful guest speakers. Thank you again for a job well done."
Linda Steinmuller didn't mince her words:
"This is what I really needed to finish the program! I am now excited to go out and get that first client!"
David MacDonald's quick note summed up a lot of the comments we got:
"Thank you for a tremendous experience! You have given me the push I needed to finish the basic program and the momentum to launch my copywriting career."
We love Cynthia Sjostedt's note:
"This has given me so much more than the skill of copywriting. (It's given me) confidence, focus and drive as well. Thank you… thank you!"
The thing about this amazing program is that it's been specifically designed to give EVERY up-and-coming writer a better understanding of the copywriting secrets you'll need to not only compete in our exciting and lucrative business – but excel as well.
It's something that will benefit you whether you've taken AWAI's Accelerated Program for Six-Figure Copywriting already … are halfway through it … or if you're just starting out.
It'll make learning the fundamentals of good, persuasive writing so much faster, easier … and fun. (Plus, what you learn will "stick" with you like never before …)
Anyone who uses it could very well have real clients and be working for real money five times faster than had they not used it. (I'll show you how that could be the case in just a moment…)
I promise you — once you start doing this, the information in the Program will take on a whole new and infinitely deeper meaning. Like the proverbial light bulb going on in a very dark room, it'll all make sense to you like you never thought it could.
And, just so you know we're 100% confident of the impact this experience will have on you and your copywriting career, I'd like to offer you this promise:
If a year from now, you don't look back on this experience as what "jump-started" your six-figure career ─ just let us know and I'll write you out a refund check myself.
More on that in a moment…
But first, let me show you how this whole exciting experience works…
Join Rebecca and Me for an Hour
Each Week – Your Life (and Your Career)
Will Never Be the Same
Each week for the next 10 weeks, you'll go online and join us for a one-hour live webinar where Rebecca, myself, and a series of very special guest experts will walk you through one section of the Accelerated Program at a time, in extreme detail. Plus, there are 5 bonus sessions too … designed to add even more to this experience for you.
We'll talk about what you need to "take" from each section …
Explain all of the principles in detail …
Apply the "lesson of the week" to current, real-life examples — examples you'll see illustrated live, in real time, on your computer screen.
We'll bring in copywriters who are experts on the week's topic — and ask them to reveal their master insights to you. (Some of the folks who joined us in past sessions were Bob Bly, Nick Usborne, Steve Slaunwhite, Oxford Club superstar copywriter Jay Livingston, Mark Everett Johnson, Jen Stevens and others – with more lined up for this coming session!)
In short, we'll take this hour per week and, for the next 10 weeks, drill the knowledge you need to succeed deep into your mind in ways studying the Accelerated Program on your own could never achieve. You'll have an opportunity to grow your knowledge and strengthen your grasp of the "building blocks" you need to write great copy from this day forward …
And it all happens in a lively, fun, and dynamic interactive setting.
We call this, appropriately enough, the Accelerated Program Live Companion Series because that's precisely what it is: Industry experts, some who have helped create the Accelerated Program itself, explaining each and every crucial secret live … and in great detail.
We'll Be With You ─ Through
Every Step of the Program
When you think about it, the Accelerated Program Live Companion Series is just like having us sitting there beside you, going through the Program along with you, step-by-step, detail-by-detail.
Not only do you get to see and hear the Accelerated Program "come to life" in a very real and powerful way — you're actively participating in the learning process. You're watching the ideas and information unfold before you, in real time.
And, you'll be able to ask questions as we go along and get the answers at the end of each session.
But, something else happens when you sign up for this exciting program:
You automatically enter yourself into "fast-track completion mode" … where, instead of taking the typical month to complete any given section, you'll be completing it in just a week!
And, you're not cutting any corners during this "pedal to the floor" skill-building process.
Quite the opposite, in fact …
Because we'll be discussing all the key elements of any given section for a full hour …
Telling you exactly what tidbits you need to take from the session …
And showing you what you need to do to build that skill set …
You're actually delving deeper into the critical elements of each section than you ever could simply by reading it.
And, being able to ask questions along the way helps you understand areas you might have been less than clear about.
It all makes for a very powerful (and highly efficient) learning experience!
It really is the perfect way to bring the Accelerated Program to life — in very much the same way a dynamic lecture or interactive live presentation can make any learning process much more engaging and productive.
But, there's another advantage to signing up for this exciting program. A very important one …
No More Procrastination
It forces you to focus on the Program.
Let's be honest. As good as our intentions can be about learning the art of copywriting — so we can take back our freedom, live or work anywhere, kiss goodbye the work-a-day life, and make a good income — there are days and weeks when other things in life take over. And one of the things we tend to put aside is a project like the Accelerated Program.
By signing up for the Accelerated Program Live Companion Series, you're making a powerful decision. You're reaffirming the commitment you made when you first bought the Program … and decided this was a powerful lifelong skill you wanted to have.
That's because every week you'll get an email from us in your in-box reminding you of the time of the webinar and what we're going to be discussing in detail for the hour.
But, that's not the only way the Accelerated Program Live Companion Series both educates and motivates …
You'll also get access to a Members Page on the AWAI website exclusively for Live Companion Series members — where you can view information we've posted about the previous week's session … download any special support material we may have referenced during the call … discover new ways to use the information you've just learned … and so on.
We're With You Every Day
It's also a place where you can ask questions as you study the material and work on the various assignments. And, since Rebecca, other members of the AWAI staff, and I will be monitoring the site on a regular basis, you can be sure we'll answer your questions in a very timely manner … typically within the same day.
So as a Live Companion Series participant:
You get a "walk-through" of the Accelerated Copywriting Program in full detail on a week-by-week basis.
You get to "zero in" on (and quickly master) the specific knowledge you need to build a copywriting skill set that's rock solid.
You get to benefit from a powerful "interactive format" where you can follow the sections, exercises, and see live examples in real time right on your computer screen.
You have an opportunity to ask any and all questions — both during the live session … and throughout the week on the Accelerated Program Live Companion Series special forum.
You'll get the chance to have two writing assignments critiqued by Rebecca or me.
You'll be on a fast-track schedule — able to complete the program in 10 weeks, rather than the 52 weeks AWAI members typically take. That's better than four times faster! (Which means you could be earning your six-figure income, writing from your home, four times faster as well!)
No question, the Accelerated Program Live Companion Series is the perfect complement to what is already considered by many industry professionals to be the best and most comprehensive copywriting program on the planet.
Many tell us the "live learning environment" was just what they needed for the information to really sink in once and for all.
"The interactions with other participants and the lecturer are terrific; it was so helpful to venture opinions, ask questions, and get comments."

– Alan Gepfert
"It makes a huge difference to have the assistance of pros who can add suggestions."

– Chris Allsop
"Experiencing the webinar interaction for the first time with everyone was informative and fun!"

– Barbara Hales
"I appreciate the ease of access to the sessions. The format is perfect for those with plenty of time and for those, like me, who work long hours."

– Bill Maitland
So many AWAI members who've participated in previous years' sessions have said it was "just the thing" they needed to kick start the learning process and their career.
"I've enjoyed this class immensely. Thank you for all of your help and for making it fun."

– Richard Crandall
"I want to tell you how much I enjoy the Live Companion Series! And being able to playback the audio webinar is great, because I usually pick up more information that I didn't hear the first time through."

– Kathleen Berry
"I worked my way through the first three-quarters of the Accelerated Program but kept getting distracted. Having a set time each week to work on this with other excited students is EXACTLY what I need. Thank you so much for putting this Live Companion Series together!"

– Nancy Lamb
"Thanks for your high energy and hard work!"

– Don Farrell
Of course, we're adding even more bells and whistles for you this time around: up-to-the-minute market-relevant examples … more special guest experts to give you invaluable added insight … new and exciting working assignments … and so much more.
In short, we're doing everything we can do to make sure the fundamental elements of successful copywriting become second nature to you – so when you sit down to write any piece of sales copy you'll know precisely what to do…
How to grab your reader's attention with a winning headline…
How to engage your prospect with a strong "promise oriented" lead…
How to structure your letter so it has all the proof it needs to drive home the sale…
How to create the ultimate offer – one that your reader simply won't be able to say "no" to… and, of course…
How to tie all these crucial elements together is a crisp, concise and cohesive sales letter presentation.
You'll want to enroll now in this program if…
You're a procrastinator – this program is for you. No more putting off your success. Once a week you'll know to log on and join Rebecca, me and our special guest that for some fun and memorable interactive learning …
You're eager to learn faster – you'll want to sign up for this now. Because of the way you're entirely involved with learning these skills, you won't have to spend so much time mastering the secrets. Most AWAI members tell us it takes the better part of a year to truly understand all the elements of the program. Participants tell us this is a way to learn everything in under three months – a quarter of the time!
You can't wait to launch your copywriting career – get yourself in this session of the Accelerated Program Live Companion Series. The Accelerated Program is all you need to be a successful working copywriter. The faster you learn them – the faster you're writing for money. Period.
You find it hard to find the time to study the program – this is ideal for you. One hour is all you need to gain a solid grasp of each powerful secret. If you can't find one hour, once a week over the next 10 weeks – then forgive my bluntness: you're not ready to embark on a new career until your life slows down just a little.
If "focusing" on book-style learning is not your strong suit – you're not alone. In fact, the majority of people we talk to signed up for the Accelerated Program Live Companion Series for this reason and this reason alone!
You want to get all the basic and critically important copywriting secrets firmly under your belt – once and for all – then I promise you, the Accelerated Program Live Companion Series is the fastest and most efficient way to do it!
In other words, we've put together a learning experience where, if you're able to sit in on all 10 live sessions, you can't help but learn and absorb the key secrets to writing a great sales letter.
And the great thing is each and every session will be recorded, so you can go back and re-listen to any presentation you either missed… or didn't "get" entirely.
Plus, there's a special forum you'll learn more about a little later, where you can ask any questions you like.
Now, you may be wondering what this live series will cost to take part in. After all, this is a live series that lasts 10 weeks – and from experience you may know these can be pricey.
Well, let me address that now … because really, it's pretty much a non-issue when compared to the benefits you'll get in return.
Other live, advanced training sessions AWAI offers range from three day sessions priced at $1,995 … to two year mega-programs that cost up to $12,500.
And many tell us, out of all the learning they've done with AWAI or on their own, it's these live training sessions were where things "stuck" the most.
And you can put the very same advanced learning methods to work for you now – by signing up for the Accelerated Program Live Companion Series today!
And I promise you, you won't pay $12,500 to get this one-on-one interactive experience.
The price? Just $495 for the entire 10-week session.
For a little more than $49 per week, you can ensure you have a complete understanding of the very knowledge and information that will forever serve as the foundation for your copywriting success.
It's an investment that anyone serious about their success will want to make, simply because it will give you such a powerful "leg up" above anyone who doesn't take it … plus, it could have you working and earning money up to 42 weeks sooner than someone who spends a month on each section of the Program.
How much money could you earn over that 42-week period?
$5,000?
$10,000?
$20,000?
Heck, if you were to start making just a $1,000 a week — that's $42,000! Forty-two grand in your pocket because you had the good sense to invest a mere $495 into your future at a very crucial time.
But, here's the great news.
For the Next Days – 40% Off the Price
Through this very special offer, you don't need to pay $495 …
Right now – and for a limited time only – you can sign up for the 10-week Live Companion Series for just $297.
That's a 40% discount off the price … a mere $29.70 per week!
Plus, through this offer only, we're offering five (5) additional bonus sessions that aren't in the Accelerated Program:
Bonus Session #1 – Analysis of a Control
Master Copywriter Donna Doyle takes you inside one of her many long-mailing controls. See first-hand how she went about creating this winner … and how you can apply her proven tactics to the next letter you write.
Bonus Session #2 – What Every Copywriter Should Know About Graphic Design
Master Graphic Designer Lori Haller gives you a crash course beyond what's in the Accelerated Program on what you need to know about the design and layout of sales letters and more. After an hour with Lori, you'll know how to communicate effectively with clients and designers.
Bonus Session #3 – Writing for the Web
As you know, the Accelerated Program is all about giving you the fundamentals you need to write good, engaging persuasive letters with captivating headlines, persuasive leads, lots of credibility, strong offers, and a compelling close. It is all of the stuff you need to know to write solid direct-response copy.
But, there are subtle differences between writing a letter or an ad for direct response — and writing for the Web. Different web copy serves different purposes. And, although the fundamentals of persuasive copy remain consistent, it pays to understand the differences between effective direct-mail copy and effective web-based copy.
Fortunately, my friend and co-managing partner Rebecca Matter, who heads up the fast-growing web-writing division here at AWAI, has a lot of contacts and associates who are experts in the different types of web writing, whether it be writing emails that sell, Search Engine Optimization work, landing pages for websites, or entire websites. And, she and web expert Nick Usborne have put together a very special session that focuses strictly on adapting your copy for the Web.
You know, there was a time when a copywriter could side-step the Web and still make a very good living writing copy. Those days are fast disappearing. But, on the bright side, the Web opens up a whole new slate of opportunities for copywriters — and this special bonus session promises to be the jump-start you need.
Bonus Session #4 – Writing for the Business-to-Business Market
There's a very good reason we added this special bonus session to the series. It's because the business-to-business (also known as B2B) market is the second largest copywriting market there is – with over 5 million potential clients spending over $85 billion per year. And we just happen to have Steve Slaunwhite – one of the top B2B writers in the country willing to share some of his most powerful secrets with you.
And if that's not enough to spur your interest in this market, maybe this will: there's virtually no competition! That spells a HUGE opportunity for anyone who's interested in writing shorter copy that's not so "hypey"… who'd like to put years of experience in virtually any business to work for them… who likes the idea of working on shorter, more varied projects… and who's happy taking home a low to mid six-figure income writing for a few clients a few hours a day.
In this exciting session you'll learn exactly what the B2B market is all about… who the clients are… and some of the differences between writing successful Business-to-Consumer copy and B2B copy.
But, knowing how to write great copy for the Web or B2B or any niche you choose is only one part of it. You also need clients. And that brings us to the fifth special bonus we have planned for you …
Bonus Session #5 – Getting Clients (Now That You're a Copywriter!)
You'll learn real, actionable strategies for finding the best (and highest paying) clients — in any niche you choose – from six-figure copywriter Joshua Boswell. And, finding two or three good clients may be all you need!
So, in total, that's 15 online sessions you'll get as a Live Companion Series member: 10 live sessions encompassing the entire Accelerated Six-Figure Program (everything from insights about the direct-response industry … to writing great copy … to finding your first direct-response client) — PLUS five (5) specially-recorded online bonus sessions specifically designed to introduce you to writing for the Web and B2B, help you launch your career, and more.
Plus, as I mentioned to you earlier, there's the special web page on the AWAI website with a Live Companion Series forum that will be constantly monitored by Rebecca, the AWAI staff and me, to answer any questions you may have about material from one week to another.
Plus, lots of other perks and surprises — like more practice and spec assignments to choose from … lots of special guests, and the ideal forum for sharing their latest tips and secrets … and much more …
All for less than the cost of a couple lattes and a lemon Danish a week!
Is This Something You Need?
Still, I know some people will ask:
Do you need the Live Companion Series to be a successful copywriter?
Frankly, no you don't. Hundreds of AWAI members who are writing copy in the real world have proven you can do just fine taking the Program in the traditional way. That's a testament, I think, both to the folks who have put in good time and effort to do it — and to the quality of the material contained in the Accelerated Program …
But …
There is no question that hearing the content in a live and interactive format … watching some of the more complicated ideas suddenly become crystal clear before your eyes … seeing techniques used in different examples and contexts, right in front of you, in real time …
It can't help but make the learning experience a far more productive one.
You'll Have a Huge Edge on the Field
Also, don't forget the "fast track" nature of this opportunity — and the commitment it will help you keep. Once a week, if only for an hour's time, you'll be encouraged to log in to a live learning session — and complete the recommended exercises designed to make some of the most fundamental secrets to good copywriting second nature to you.
And if you can't make a session — not a problem. All calls will be recorded and cataloged on your Companion Series member's only website, so you can log on and listen anytime. And, these calls aren't just there in case you miss a call now and then …
Here at AWAI, we're firm believers in Dale Carnegie's theories on successful learning, which include regular reviews of what others may have dismissed as "already learned."
As the great success coach said: "Learning is an active process. We learn by doing. You are attempting to form new habits. Ah, yes, you are attempting a new way of life. That will require time, persistence, and daily application. If you don't, you will forget them quickly. Only knowledge that is used sticks in your mind."
That's why we make all the sessions — and all the support material — readily available to you anytime you need it … so you can take an hour here and there and reinforce the information that's so crucial to your success.
Like Virginia Story recently told us:
"Surprisingly, I'm finding the recorded class even better than the live presentation because I can stop, review, and look up information right then, instead of trying to remember to do it later."
Your Accelerated Success is Guaranteed
In fact, I am so completely confident that you will get far more out of the Program much faster if you take the Live Companion Series, that I'm willing to make you this guarantee and promise:
If, when it's all said and done, whether it's three months from now, or a year from now, you don't agree that the Accelerated Program Live Companion Series was well worth the time, effort, or money you put into it ─ just let me know and I'll be happy to return the money you paid to take it.
Fair deal? If you don't think it is, please let me know if there's any better way to take the risk entirely out of your hands — and put it in ours. That's all I want to do here.
So, if you're ready — this is your opportunity.
This is your opportunity to, as I mentioned earlier, reaffirm a commitment you've already made to yourself … a commitment that more and more of your fellow members have told me they are especially ready to make right now:
And that's realizing your dreams of becoming a professional copywriter — and enjoying the lifestyle, the personal freedom, and the substantial income awaiting those who learn and use the secrets.
The Accelerated Six-Figure Program is a good one — recognized by industry experts as one of the most thorough and comprehensive home-training programs there is …
Now the new Accelerated Program Live Companion Series makes it infinitely better.
It makes the learning "stickier" and the process quicker — so you can launch your career faster and change your life sooner.
That's why, if you're ready, I urge you to sign up now.
But, here's the only catch …
There is a limit to how many folks can participate in any given session. Experience tells us the live webcasts work best when the number of participants is limited — and, given that we're opening the floor each week to questions, we've decided to only take reservations on a first-come, first-served basis.
Enrollment is Limited…
Once we reach capacity … and every year, we sell out very quickly … the best we can do is put others on a waiting list for the next time we do this. (Or, you can hope for a cancellation, in which case, we'll let folks know on a "first in" basis.)
That's why, if you want to take advantage of this very exciting program – at the discounted price I mentioned – please be sure sign up right away.
The next Accelerated Program Live Companion Series session will run for at least one hour every Thursday at noon ET beginning January 29th.
And remember -- all the sessions will be recorded, so even if Thursdays don't work with your schedule, you'll still have access to all of the sessions at your convenience, plus the special forum and more.
You Can Cancel by January 31st If Need Be…
If you sign up today, and decide you don't want to do this after all — you can always call and cancel for a full refund. All we ask is that you let us know by January 31st, so there's time enough to pass your spot on to someone else.
So even if you think you'd like to once-and-for-all master the basic secrets of copywriting through this exciting 10-week session, sign up now in order to secure your spot. You can always change your mind later and get a full refund.
Signing Up is Easy …
Simply click here to reserve your spot at the generously discounted price of $297.
You'll then get an email from me explaining everything you need to do to log into the session when the time comes. (It's easy — all you need is a computer and an Internet connection.)
But, the important thing for now is that you act right away — before all the spots are gone, while the price is this low, and while we're offering the five free bonus sessions.
Remember what a tremendous response we had to our previous Accelerated Companion Series sessions …
"LOVING the Accelerated Companion Series!! Thanks for a great experience!"

– Jane Sanford
"Thanks so much for everything over the last 4 months, the Live Companion Series was a huge help. I loved it! Best to you all..."

– Jennifer Freeman
"Thank you so much for putting the Accelerated Live Companion Series together I enjoyed every minute and learned so much. It's truly a blessing and I'm so excited for the future."

– Michelle Durham
"I appreciate all the effort you went through to put this great course together. It put my feet to the fire, because I'm one of those that bought the hard copy of the course about 3 years ago, got partway through and kinda lost momentum. So I really appreciate the opportunity to actually complete it. Thanks!"

– Michael J. Eis M.D., Ph.D.
"Wow, it was incredible! The whole secret for me was that element of accountability, it kept me moving forward when otherwise it would've been so easy to succumb to life's other pressures! I've owned the program for at least a year before the Companion Series and didn't get a quarter out of it on my own as I did in those few months we spent together."

– Doug Van Nuys
"I've enjoyed this series immensely. Thank you for all of your help and for making it fun."

– Richard Crandall
And this Accelerated Program Live Companion Series promises to be even better – with even more information covered and more special guests lining up to share their secrets.
I can't wait to see you online in just a few weeks' time.
I promise you this: You're going to learn a lot — and it's going to be a ton of fun.
And just remember …
I am 100% confident that you'll look back on this decision as one of the best you ever made to advance your copywriting career in a speedy and substantial way. And, if you don't think so — the whole thing is on me.
Sincerely,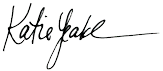 Katie Yeakle
Executive Director, AWAI
P.S. Although we fully expect the spots to sell out very quickly – likely over the next couple of days -- there is an absolute cutoff date for getting in: Midnight, ET on Friday, January 16th. That's so we are able to ready the system for the 10-week event and get everyone who's in all the information and resources they need to participate. But PLEASE don't wait until then to sign up. As I said, we fully expect all the spots to fill up well before then.
P.P.S.
I hope I'm not overwhelming you with notes from folks who have already taken our
Accelerated Program Live Companion Series
. It's just that I'm so proud of what we've put together here – and I love hearing what our members got out of it. A few more to leave you with:
"Thank you, Katie and Rebecca, for all your help and guidance." – Gerard Delaney
"I'm definitely energized and motivated to finish the course & assignment; also, your input put the info in the course into perspective, from the point of view of a "'copywriter in the know'". – Suresh Nair
"What I liked best is that it was at a scheduled time each week. I wouldn't have the discipline to do this on my own." – Pam Conners
"I started this course not believing I was a writer. Now I do." – Rebecca R.
"It's not as scary as it seems at the very beginning!! And the whole team brings so much pragmatic suggestions & reality - real useful help vs. just the theory that usually you get in training classes. Thanks to everyone!"– Elizabeth Hartenberger
"Thanks Katie & Rebecca! And thanks to this GREAT group, too!" – Lee Miller
---
American Writers & Artists Inc.
245 NE 4th Ave., Ste 102
Delray Beach, FL 33483
(561) 278-5557 or (866) 879-2924
www.awaionline.com