5 million content-hungry companies want YOU to learn to write B2B content ASAP
B2B expert Gordon Graham reveals
his insiders-only details of the 12 super-lucrative
content types B2B firms want most right now …
and how you can get your start FAST
From the desk of Rebecca Matter
July 04, 2022
ATTN: All writers hungry for a better, more lucrative future …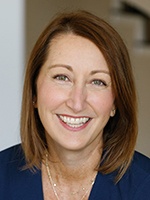 If you're having trouble finding enough high-paying writing work to pay all your bills and then some … it might be because you're looking in the wrong place.
Today, I'd like to show you a market that's growing by DOUBLE-DIGITS each year where clients are STARVING for talented writers …
And thanks to award-winning B2B expert Gordon Graham, learning to dive into this DEEP and LUCRATIVE sea of writing projects is becoming easier than ever before.
It's time to stop swimming in the "Red Ocean"
In some writing markets, the competition is so fierce, it can sometimes feel like you're fighting for scraps in a sea full of sharks.
When a new project is announced, hungry writers viciously circle and pounce. If you don't act fast … and bid low … your prospects for good client work are eaten alive.
My friend Gordon Graham refers to this kind of environment as a "Red Ocean" … because the proverbial blood is in the water.
But you don't have to spend your career swimming in a Red Ocean.
Instead, paddle over to another body of water … the vast "Blue Ocean" of B2B content writing.
Gordon calls it a "Blue Ocean" market because here, there's hardly anyone around to churn up the water.
As far as the eye can see, there's only opportunity after opportunity.
Here, you're viewed as rare and highly valuable. Companies are excited to hear about your skills and interested in new partnerships. They have mountains of work they need done ASAP … and they're actively looking for writers they can bring on board for the long-term.
Ride the wave of the B2B "Content Tsunami" …
One of the biggest opportunities for freelance writers today is B2B Content Marketing.
Here's why:
The more information a potential buyer finds, reads, and likes from a company, the more likely they are to buy the company's products or services.
Sales are easier to make when a strong, trust-based relationship has been established.
Building that relationship takes time — and it takes great content.
You have to provide prospects with something they need — and these days, that means a vast amount of relevant, valuable, and useful information.
(After all, you can't make a new connection with someone if you're constantly beating them over the head with hype-filled sales materials!)
Which means that in any given corner of the B2B world, companies are competing with each other to publish the most high-quality content … and by extension, win the most customers.
Yet this high-volume publishing game is often overlooked by writers who only focus on traditional sales materials.
But if you want to be fully booked at top rates for years to come … then you don't want to miss out on this wave of demand for fresh B2B content.
Why? Because the ongoing race between B2B companies to publish great content has just one clear winner: You — the B2B content writer!
"More work than I can handle …"
When businesses switch over to Content Marketing as their primary strategy for attracting customers, they immediately run into a serious supply-and-demand problem.
You see, they need blog posts. Newsletters. Press releases. Case studies. White papers. PowerPoint decks. E-books. Web pages.
The list goes on and on. A single firm's demand for content — whether it's a big company or a small one — is HUGE.
But their list of potential go-to writers is short. Very short.
In fact, most companies — including major multinational firms — tend to turn to the same one or two writers over and over again.
They book them up … put them on retainer … and live in fear of losing them.
Because they just don't know anyone else to hire …
From their perspective, there is a DIRE SHORTAGE of writers out there.
After all, in North America alone, you've got over 5 million B2B companies. And data from Content Marketing Institute + Marketing Profs reports that 93% of them are using some form of content marketing now … and 58% plan to increase their content marketing budgets over the next year.
But the Bureau of Labor Statistics reports there are only 129,100 writers available — of any type. Their count includes everyone from Stephen King down to your local newspaper columnist — and most of those people have no interest in writing content.
That makes the talent pool even smaller.
This tiny talent pool means not every B2B company who wants one can even find a writer … cold, hard math dictates there simply aren't enough to go around.
That's a huge issue — especially since one company's content marketing campaign can easily take two or three writers working full-time just to keep up with the Editorial Calendar.
In fact, B2B content expert Gordon Graham says his problem is constantly TOO MUCH WORK.
If you don't know Gordon, get ready … he's about to become your new best friend in the writing business!
Meet the pro who'll guide you to
lasting wealth as a B2B writer — FAST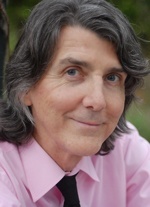 When it comes to the breadth and depth of the opportunities in the B2B content market, few writers know this vast ocean better than Gordon Graham.
Gordon's been writing for the business world for 35 years now … both as a marketing executive and a freelancer. In all that time, he's never had a shortage of things to do.
These days, he specializes in white papers (he's known in the industry as "That White Paper Guy"), but he's written every form of B2B content imaginable for companies like Google, Intuit, and Oracle, plus hundreds of smaller firms with big ideas.
"I've worked with Gordon on a variety of projects over the last 15 years, and never cease to be impressed by his boundless energy and enthusiasm. A prolific, talented writer, he's not just 'That White Paper Guy' … he's THE 'go-to guy' for B2B communications."
— Steve Matthews, Manager
Technical & Quality Communications
Haivision Network Video
Yet despite winning 14 awards for the quality of his content from the Society for Technical Communications and publishing a critically-acclaimed book on B2B content, Gordon remains a humble, personable writer with a flair for passing on his skills to others.
When we've had him speak to AWAI members through webinars or at our annual B2B Writing Intensive events, he consistently earns rave reviews.
Gordon is always helping people see how they, too, could make a great living by writing B2B content.
He's such a passionate advocate for the space, it was only natural to reach out to him to create AWAI's exclusive new program, the Crash Course in B2B Content.
He was excited to do it … so excited, in fact, that he spent three months of solid work putting the program together.
The end result? A program that distills Gordon's decades of knowledge into easily digestible nuggets of expertise you can use to break into the world of B2B content writing and start earning a great income … right away.
Here's what's inside …
The B2B world's 12 "Most Wanted"
content projects revealed!
Gordon's anchored his Crash Course around the "most wanted" B2B content writing projects.
These are the content pieces companies desperately want to have in place — and the projects they're more than willing to pay top dollar to have you complete.
There are 12 of them … all potentially super-lucrative for you.
And Gordon is going to make sure you know them as well as (if not better than) the marketing directors reaching out to you …
With a special crash-course module for each, you'll be able to confidently say yes when a client asks you to write any one of these top-paying projects:
Blog Posts ($250 to $500)
Case Studies ($1,000+)
E-books (Sky's the limit!)
E-newsletters ($500+ per issue)
Infographics ($750 and up!!)
Placed Articles ($2 per word or more)
Press Releases ($250 to $500+)
Slide Decks ($100+ per slide)
Speeches ($100+ per minute)
Video Scripts ($1,000+ each)
Websites (Sky's the limit!)
White Papers ($3,000 to $7,000+)
For each type of B2B content, he'll give you:
A detailed overview, so you're clear on what's involved when you say yes to the project.
The potential upsides of the project like repeat business or a possible retainer, so you're extra-excited to get started right away …
Multiple samples of successful projects — including an in-depth video walkthrough of one sample in each module — so you have plenty of real-world examples to compare with your own work.
Guidance on the typical scope, fees, and clients for each project type — you'll never have to wonder what's included or what's a good price for the work — he'll tell you!
Super-practical tips on researching, writing, and delivering successful B2B content pieces, all based on his decades of experience in the industry … it's like having a professional mentor on your side at all times.
Bonus resources, including top-quality locations to learn more, get help, or connect with other writers working on the same kinds of content, so you can always feel like all the answers you need are right at your fingertips.
By the time you finish this Crash Course in B2B Content, when a company asks you to write ANY of the top B2B content types, you'll be able to say, "YES!!" with confidence.
You will absolutely have the foundation you need to build a great career as a B2B content writer.
And that's not all …
Gordon's also prepared two very special bonuses to go along with his Crash Course … and they're both geared toward helping you find success even faster …
Get Gordon's B2B Content Desk Reference and
his Ultimate "Upselling & Repurposing" Guide now
When you're looking at a new project, do you want to have to research all the details of scope, pricing, and difficulty … or do you just want to have all that information at your fingertips?
It's fingertips for me, every time. And Gordon's made sure you'll always have what you need for a project quote by giving you a handy "Desk Reference" for all the major types of B2B content.
At a glance, you'll be able to cite powerful statistics about the popularity and effectiveness of the key B2B project types, putting clients at ease with your knowledge and understanding of the market. You'll also be able to know — in seconds — the level of difficulty associated with a project and how much you should charge to be fairly compensated for your work.
That's going to save you hours of stress and anxiety as you take on new projects …
And this second bonus will really add to your bottom line …
You see, over the years, Gordon found there were some projects that just naturally led to other projects. And he became adept at linking multiple content projects together in the minds of his clients …
The net result? They started thinking of content projects in sets and groups.
One piece of work seemed to almost automatically turn into more … in some cases, a lot more.
A white paper project might turn into a white paper plusa set of blog posts and a slide deck.
Or a contract for a case study might become a case study contract plusan agreement for a press release, a web page, and a placed article in a magazine.
Yet all this "upselling" didn't feel forced or "sales-y" — because his clients were going to do those things anyway — just as soon as someone on their over-worked team got a spare minute.
Except you know and I know that "spare minutes" never seem to turn up. And by offering to help his clients meet their publishing goals by doing those extra pieces for them, Gordon quickly became their natural go-to writer for everything they could think of.
It made a huge difference in his bottom line … and it's possible for you, too.
In his bonus, the Ultimate "Upselling & Repurposing" Guide, Gordon reveals how you can use his teachings to offer to do more for your clients in a way that feels comfortable and natural. He even provides a handy grid you can use to see what projects go best together.
The net result? Your clients will be thrilled you're able to help them create even more content (remember, they're competing to publish as much as possible in their niche). And you'll be pleasantly surprised at just how easy it is to boost the size of your payday without doing much additional work.
It all adds up to the
writing opportunity of a lifetime …
Turning one project into multiple projects … or even an ongoing retainer contract … happens very easily when you're a B2B content writer.
And with the knowledge and insights you'll learn from Gordon in his Crash Course in B2B Content, you'll be well positioned to set yourself up with regular work for as long as you want.
After all, he's packed over three decades of hands-on experience into this program — all laid out clearly so you can absorb and implement his knowledge as quickly as possible.
It's expertise that's worth thousands … but for a very limited time, you can access all of Gordon's B2B lessons at a very special price.
Your incentive to get started right now …
When you order the Crash Course in B2B Content today, you'll have access to all 12 how-to modules.
Gordon will help you breeze through his 250 fact-filled slides, including more than 40 real-world B2B content samples, and over 100 links to additional resources you can use to build your career.
You'll finish in just a few hours, with a brain filled with more than enough information to launch a whole new chapter in your writing life.
And because I want you to start this new chapter of your life as soon as possible, I've arranged a special price for you for Gordon's Crash Course.
That's a flat-out steal — one I won't be able to offer forever. So I encourage you to take action right now.
No risk to try it!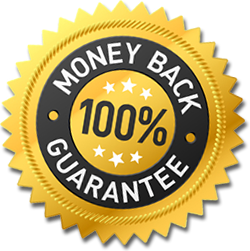 Order Gordon's incredible Crash Course in B2B Content program today. Dive into the 12 modules … listen to his step-by-step explanations … and explore the hundreds of resources and examples he's included. Go out and win clients — priced right thanks to his guidance, of course — and turn them into loyal, repeat customers using the bonus Ultimate "Upselling & Repurposing" Guide.
Do all of this for the next 12 months in the full confidence that if you decide — for any reason — that the lucrative world of B2B content writing isn't for you, all you need to do is call our Member Services team to receive a full refund.
Remember, the sooner you start,
the sooner you'll be paid …
All through this letter, I've emphasized just how many opportunities there are in the world of B2B content writing. Blog posts … newsletters … press releases … case studies … white papers … the average B2B firm wants all of these things, delivered yesterday!
They just don't have anyone available to get the work done … so there are thousands of dollars in project fees waiting for the first well-qualified writer who reaches out.
Why not let that writer be you?
It very well could be … since with the knowledge and skills you'll gain in Gordon's Crash Course, you can say, "Yes!" with confidence to any major B2B project out there.
All you need to do is take the first step today … and the sooner you click the BIG ORANGE BUTTON below for access to Gordon's program, the sooner you'll be collecting your first generous paycheck as a professional B2B content writer.
To your success,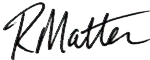 Rebecca Matter
President, AWAI
P.S. Gordon tells me that a recent survey of B2B firms showed that 72% of them think content marketing works better than advertising.
So they're eager to invest more into something they feel is working for them.
But — as I've mentioned — they can't spend as much as they want on writing because they don't know enough B2B content writers!
Shift over to the B2B content market today, and you'll be diving into a deep pool of demand.
You'll be able to pick and choose your projects … work as much or as little as you like … and earn top fees for everything you do.
There's not much competition in this "Blue Ocean," since B2B content writing is a market many writers tend to overlook. It's just opportunity after opportunity, as far as the eye can see.
But now that you know it's out there … that 5 million businesses are waiting to potentially hire YOU … how can you afford not to check out this opportunity ASAP?
---
American Writers & Artists Institute
220 George Bush Blvd, Suite D
Delray Beach, FL 33444
(561) 278-5557 or (866) 879-2924
www.awai.com