How to Use

AI to Turbo-Charge Your
Copywriting Career…

And Make More Money,
Faster Than You Ever Could in Our Industry's History

"The Most Important Money-Making Tool
for Copywriters Since the Internet!"
Hey ,
If you're a working copywriter or an aspiring one…
Let me make it official:
AI is NOT to be feared.
It's to be welcomed…
With open arms!
That's because, properly used, AI programs can make your job easier… help you write faster, better, and clearer… even help you with high-level research not even Google can match.
In other words…
AI is the ultimate copywriter's assistant, researcher, editor…
That indispensable "by your side" genius you could never find or afford before…
Who's with you 24/7… will never leave you… and will only get smarter.
And best of all…
You can start putting AI to work for you TODAY!
And make no mistake…
The writers who understand AI…
Know how to use it…
Incorporate it into their writing businesses…
And can start harnessing its enormous potential to make their job as a writer easier, faster, and more profitable the soonest…
Are the copy and content writers who have the potential to out-write and out-perform all writers in the marketplace…
And become even more indispensable to their clients.
That's why it's absolutely imperative that you be a part of a multifaceted AI educational experience we've put together for you…
One that will ensure you have everything a writer needs when it comes to AI and AI tools — so you can leapfrog to the very front of the pack when it comes to using this powerful technology.
I'll tell you more about it in a moment…
But very quickly:
G's Secret
One of the most successful and prolific copywriters working today is Guillermo Rubio — who writes for us, as well as for a handful of other high-level clients.
The thing that long amazed us about "G," as we call him, was just how fast he could write and turn around great copy!
Seems like we'd have a call about a project…
And in a matter of days, he'd have a full-blown 20-to-30-page sales letter ready for us, along with all the supporting ads and emails!
Until recently, we just thought he had this freakish knack for writing extremely fast…
But unbeknownst to us — G has had a secret weapon.
Yup…
He's been using AI to help speed his copywriting process for nearly two years now…
Since well before ChatGPT and OpenAI made headlines late last year.
But the more he dove in, the more he realized AI could not replicate the kind of high-level copy his clients expected of him.
It can write "basic" readable stuff…
But nothing that's going to touch people emotionally or break through the clutter like a great copywriter can.
That's because AI…
can't know or care for your reader the way you can…
can't have insights into your client's business and what sets them apart…
can't project the passion… the care… the love… the respect good writing needs to project…
can't conceptualize and tell stories like humans can…
can't know and share details of "from the source" customer success stories…
can't know the product like a copywriter needs to know the product…
and can't create a unique "voice" for your client.
It makes mistakes… and, as G and others have quickly discovered… flat out makes stuff up.
But what he did discover is what a powerful resource AI could be…
for idea generation…
for deep research…
for overcoming writer's block by getting "starter" words onto a blank page…
for creating copy project outlines…
for "basic" copy, like guarantees and website copy, that you can later edit…
as a headline starter…
as an editor of "copy blocks" you're not happy with…
for creating basic emails and email subject lines…
and much more.
Double and Triple the Productivity
(Greater Income Too!)
So, he started using it!
Very quickly he was writing more copy faster.
The better he got at using various AI tools, the more his productivity was off the charts as he rattled off emails, articles, blogs, sales letters, order devices, and more in record time.
Needless to say, it sent his already six-figure income soaring even higher.
All thanks in large part to AI — and the time he invested in learning how to use it effectively.
Which brings me back to the extraordinary "AI indoctrination" all working or aspiring copywriters need to experience.
Full details are ahead…
But, in a nutshell, you're going to learn everything G has learned in his two years of working with AI as a copywriter…
You'll learn exactly what AI is and what it isn't…
How it works…
Which programs are best for copy and content writers…
How to get the most out of them…
And then he's going to do something that will change your life as a copywriter forever.
He's going to show you how he uses AI now to do amazing research, as well as write infinitely better emails, blog posts, webpages, landing pages, sales pages, and more…
And at the end of it all, you'll walk away with templates and step-by-step guidelines you can use to create powerful "AI-assisted" copy of your own.
The Biggest Opportunity for Copywriters Since the Internet and E-commerce!
Why are we highly recommending that every AWAI member serious about making a living as a writer go through this training?
We are at the very beginning of a new era in copywriting…
Just like we were 20 years ago when the internet promised to transform commerce and 50-X the opportunity for copywriters…
Opening up high-paying specialties like email, web copy, social media, e-letters, online sales pages, and more…
And with so much demand for steady streams of new, fresh copy…
Now comes this amazing tool that lets us write more, write faster, and serve our clients even better.
And the copywriters, like G, who get ahead of this trend and learn how to use it best are the ones who are going to thrive in the weeks and months ahead.
And that's key.
Because here's the No. 1 THING you absolutely MUST know about AI…
FACT: AI Is Only as Good as What You
"Coax" Out of It… And That
Takes the SKILL of a Copywriter
Maybe you've gone on to one of the AI platforms like ChatGPT and gave it a whirl…
And maybe you were impressed with the way it took your input and turned it into a decent bit of writing.
But to get the absolute most out of AI…
And I mean to the point where it can make a massive difference in your speed and productivity…
You need to know WHAT to ask it for.
And to know what to ask it for, you need to know copywriting, marketing, and how to "position" your prompts.
As an AWAI member, we can only assume you're pretty good at those first two! 🙂
But it's that third one — positioning your prompts — that brings it all home.
And that's what G is going to focus on in our all-new AI training.
A Small "Sample" of G's AI Mastery (And a Preview of What You'll Learn!)
Here's an example he shared with me.
Suppose you've been hired to write a sales letter for a brand-new golf-swing training device.
The first thing you'd want to do is some research on your audience so you can get a picture of who you're writing to.
So, you ask one of the many AI tools: Tell me about people who golf.
What you get back (in a matter of seconds) is something like this:
Tell me about people who golf.
People who golf are generally a passionate and dedicated group of individuals. Most golfers take the game seriously and enjoy the challenge of mastering their skills and competing against others. They enjoy the social aspect of the game, the camaraderie of playing with others, and the beauty of the courses. Golfers come from all walks of life and all ages, although the majority are men. They often take pride in their skill level, and some even make a living playing the game. Golfers enjoy the game for its challenge and its rewards, and it is a game that can bring a lifetime of enjoyment.
It did what you asked it, but there are no real insights beyond what you already know.
Now let's try applying just a small snippet of what G has learned from two years of using AI and "fine-tune" your request, so you get a clearer picture of the exact audience you're targeting.
Here's G's exact prompt:
You are a 55-year old man. A CEO at a midsize company. You absolutely love to golf. You are constantly looking to improve at the game. Answer the following questions about yourself, in the order they are given:
What is your biggest frustration when it comes to golf?
What fears do you have when it comes to playing golf with friends or business associates?
What areas of your golf game do you want to improve?
What do you want when it comes to golf in general?
Now let's look at what comes back, highlighted in green:
My biggest frustration when it comes to golf is finding time to practice and improve my game.

My fear when it comes to playing golf with friends or business associates is that I won't be able to keep up with them or that I'll make a mistake in front of them.

I want to improve my driving accuracy, my short game, my course management and my mental game.

I want to have fun while playing golf, improve my game and eventually be able to play with the best players in the world.
See the difference?
Yes, you have the basic information from your original request…
But you also have much deeper insights into the needs, wants, concerns, and fears of the actual person you're writing to — and can address them in your copy!
And what might have taken an afternoon of research online…
AI was able to give you in a matter of seconds!
Do you see the power of it?
Now imagine having AI by your side, helping you with all your product and market research…
Helping you get words onto a blank page when you're stuck…
Helping you come up with headline ideas…
Helping you outline the ultimate sales letter…
Helping you "spin" what you've written into additional revenue-generating emails, blog posts, social media entries, and more…
Even taking what you've written and using AI to edit your copy!
I'll say it again…
It's like having the ultimate writing assistant by your side 24/7!
But as with any new tool, it's the writers who master it — and master it first — who will reap the greatest rewards.
That's why I'm so excited to introduce you to this historic program…
A "must" for any working or aspiring copywriter.
It's called How to Use the Power of AI to Become a Better, Faster, and Higher-Paid Writer…
A brand-new self-paced training program with Guillermo!
This is your chance to soak up all the knowledge he's gained from his two year "head start" using AI to write more and write faster for actual clients…
You'll get it all!
And you'll be able to apply it to your writing and your writing business immediately.
Imagine…
No more "blank screen" from writer's block.
G will demonstrate how you can use AI as the ultimate copy starter no matter what the project — from a quick blog piece to a full-blown sales letter…
No more hours and hours of research getting to know your audience, your market, or your product.
G will show you how to pull deep insight using AI for all of them…
No more racking your brain to come up with headlines, subheads, subject lines for emails, and more.
G will show you his proven techniques for coaxing an amazing selection of headline ideas using AI — then combining them to come up with the strongest…
And that's just a taste…
The Most Consequential and Empowering Training Program for Copywriters in the Last Decade!
Here's a quick rundown of what G and the AWAI Training Team have in store for you when it comes to this truly historic training program…
Lesson 1
Why AI Matters
to You as a Writer
To kick things off, you'll get an overview of why AI is a game changer for writers and how it can transform your career…
Including why it's such a powerful innovation for the writing process…
How AI and ChatGPT works…
Why you want to master it…
And the best way to master all the material in the program.
You'll also discover…
the big "C" word that enables AI to become an indispensable tool in your writer's arsenal…
how to get the most out of AI by doing one simple thing…
four MAJOR things YOU get to bring to the table (because AI simply can't do it)…
the many different AI writing tools available to you today, and which one you should focus on first…
one critical thing you MUST do to AI-proof yourself and ensure no machine or algorithm can ever replace you as a writer…
and much more!
By the end of this lesson, you'll feel confident and excited to embrace AI and unlock the exponential possibilities it offers.
Next, it's time to get realistic about what you can expect with AI as your writing "copilot"…
Lesson 2
What AI Can and Can't Do
While the possibilities of using AI as a writer are practically limitless, it's still important to get "oriented" before you start using it, and know its limitations.
(You'll save a LOT of time and frustration by understanding this FIRST.)
So to that end…
Here's what you'll learn in this lesson:
What to avoid asking AI to do when it comes to writing (do NOT do this and expect anything good to come from it!)…
The things you WANT to take off your plate and have AI gleefully do for you almost instantaneously…
How to ensure top-notch "quality of output" when using ChatGPT and other AI tools…
The importance of "frameworks" and why these will help you not only get better at using AI — but write GREAT copy far more consistently than ever before…
And much more!
Now that you know what AI can and can't do, what to expect, and what you need to bring to the table, it's time to get a crash course on the part everybody loves…
Lesson 3
Prompt Engineering 101
Now comes the FUN part — the process of "telling" AI writing tools, like ChatGPT, what you want them to do.
This is done via "prompting" or creating "prompts" that tell the AI program what to do, how to do it, and more.
In this lesson, you'll understand how prompt engineering helps you produce high-quality copy and content tailored to your specific needs.
You'll learn…
what "prompting" is, how it works, and what it looks like…
the three key steps to creating a great prompt that gives you high-quality output…
a simple metaphor that could transform you into an "A-level" prompt engineer instantly…
two simple rules to follow every time you want to create a new prompt that does something new for you…
real-life examples of prompts and the output AI gives (this alone is worth studying!)…
and much more.
You'll have a structured approach to prompt creation, which will help you feel confident in using AI and, more importantly — BE HAPPY with the output you get!
Now it's time to start using ChatGPT for one of the MOST critical tasks you can give it as a writer…
Lesson 4
How to Use
ChatGPT for Research
In this lesson, you'll dive into one of the MOST crucial aspects of being a writer: research.
This can be one of the most time-consuming parts of the writing process — especially if you're writing things like sales letters.
It often requires hours, days, or even weeks, especially when dealing with complex or niche topics.
Fortunately, that's where AI comes to the rescue.
It can significantly slash the time and effort required to do comprehensive research — allowing you to work faster and meet tight deadlines with ease, all without compromising on your quality.
You'll learn several techniques for leveraging AI so you can conduct thorough research in a fraction of the time it used to take.
Plus, you'll also learn…
the two main types of research where ChatGPT can make a significant impact in your current research process…
how to quickly understand your prospect and "walk a mile" in their shoes…
the "diary" technique for figuring out your prospect's deepest desires…
a little-known prompt for INSTANTLY creating a "customer avatar" for ANY customer in ANY niche…
how to use AI to have "real-time" conversations with your ideal prospects — it's like having them on the phone, asking them WHATEVER you want…
and much more.
You'll also get to see G do research for fictitious projects and the results he gets…
Your mind WILL BE BLOWN by the time you're done with this lesson.
(And please, feel free to use the prompts G shows you in your own writing process.)
Now that you understand how to use AI to dramatically cut the time it takes you to do research, what's next?
Well, it's time to banish the No. 1 problem that plagues the majority of writers…
Lesson 5
How to Banish Writer's Block for Good
Now that you've gotten a taste of what AI is capable of… and how well it can do it…
… it's time to unlock the secret to overcoming the No. 1 challenge most writers face: writer's block!
In this lesson, you'll learn how ChatGPT can help you unleash your creative flow, forever changing your approach to writing.
Here's a look at what you'll learn:
How to use ChatGPT to literally "jump-start" your writing, so you'll never have to face a blank page again…
A simple way to never struggle with generating ideas again…
Quick ways to get to a first draft…
How to generate an outline for whatever you're writing on demand and instantly turn it into a usable first draft…
The unique prompt G uses to generate high-quality ideas for content or even sales copy…
And much more.
This lesson will empower you to overcome writer's block and unlock a whole new level of your creativity and writing SPEED.
And now that you understand how to use ChatGPT to jump-start your writing process, it's time to dive into writing the kinds of projects clients will pay you for…
Lesson 6
Short-Form Copy Projects
You now know how to banish writer's block for good.
After all, you know how to use AI to do research… generate ideas… create outlines… and even write first drafts.
Now it's time to see what's really possible with AI by learning how to craft specific short-form copy — actually "short" copy projects clients are willing to PAY for!
This is an incredibly insightful and practical lesson you won't want to miss.
You'll learn…
how to use AI to craft single, one-off emails…
why AI is GREAT for e-com clients — and how to use it to create the kind of copy they need…
how AI can create MULTIPLE versions of pay-per-click ads your clients can test till the cows come home…
simple ways to use AI to craft winning web copy…
the prompts you'll need to create all this nearly "ready-to-go" copy on command…
and much more.
All in all, this lesson will help you gain experience in using AI to create a range of short-form copy ideas and drafts that will be ready for your edits and use in client projects.
Next, you'll learn another powerful application for AI that you'll want to be sure to use in your writing process…
Lesson 7
Rewriting Content
As you probably know, these days content marketing is HUGE.
The amount of content a single company needs to market itself effectively online is staggering. We're talking dozens of articles, hundreds of emails, hundreds of social media posts, and more.
And a company needs all that content every single month.
It's why content marketing is HUGE for writers.
But it's also why AI is such a huge boon. Now you can write one great article and have AI "spin" or "rewrite" it into various emails, ads, social media posts, and more.
You'll discover how to become a content multiplying master after this lesson!
Here's what you'll learn:
What content spinning is and why it's important…
What you need to multiply a piece of content…
Practical examples of using AI for article rewriting…
How to rewrite an article with SEO in mind…
The steps to take to rewrite something in a different "voice"…
And much more.
By this point, you'll start to wonder how you ever wrote a piece of copy or content without using AI!
And what's coming next will truly surprise you…
Lesson 8
Use AI as Your
Personal Editor
How do you know when a piece of writing is "done" and good to publish?
How can you feel confident your copy is as good as it can be?
Calling your copy or any piece of writing "finished" is one of the toughest things a writer can do.
That's why having an editor is a great way to know for sure if there's anything you could have done to improve your writing.
But…
Hiring your own personal editor can get expensive very quickly!
Enter your editing hero — AI.
Yes, with AI you can have an editor by your side, reviewing everything you create and showing you where you can improve.
And in this lesson, you'll learn an amazing "prompt" that turns ChatGPT into your personal "on-demand" editor.
You'll learn…
how to make your writing clearer, punchier, and more persuasive…
what you'll need to have an editor at your beck and call…
a practical example of analyzing a piece of writing and showing what the AI editor suggests for improvement…
another way to use ChatGPT to deal with large volumes of content or text that can save you a tremendous amount of time as a writer…
and much more.
Editing your work and making it as good as it can be is an essential part of the writing process. Especially when working with clients.
Imagine "wowing" them when they see your copy get even better results, thanks to the "tweaks" your personal editor suggested!
And speaking of clients, now it's time to see how AI can help you there too…
Lesson 9
Getting Clients —
How AI Can Help You
One of the biggest stumbling blocks to massive success as a freelance writer — no matter what niche you write for — is getting clients.
It's the No. 1 challenge writers face.
But what if it didn't have to be that way?
What if you could make getting clients… a little bit easier?
Good news — you can, thanks to AI!
That's why in this lesson, you'll learn…
how to use ChatGPT to help you land a client…
a clever way to "speak" with the potential person who's responsible for hiring writers like you…
how ChatGPT can help you at each stage of the client-getting process…
four key tips for crafting expert prompts for anything you'd like your new writing "intern" to do…
and much more.
By the time you're done with this lesson, you'll feel far more confident when it comes time to find and land your first (or next!) client.
And now, we come to the final lesson in your AI-assisted writing journey…
Lesson 10
Start Making More Money, Faster
As a writer who knows how to use AI, you can be far more productive, meet your deadlines with ease, and stay ahead of the curve.
Not only that, but you can turn in stronger, more polished copy to your clients — ensuring a long and thriving career.
In this last lesson, you'll get tips for incorporating AI into your regular writing process and using it to make more money faster.
You'll learn…
a three-step plan for continually improving your AI-writing skills…
how to start thinking out of the box and use ChatGPT for surprising things that can make your life better…
how to use ChatGPT to build and grow your writing business…
one simple way to IMPROVE your writing skills with the help of AI…
the little-known browser extension that can turbocharge everything you do with ChatGPT…
and much more.
That's 10 powerful lessons in total that will quickly get you "up to speed" with AI-assisted writing.
You'll know how to write faster… massively increase your output… boost your client-getting skills… build out a marketing machine to help grow your writing business… and more.
In short, you'll be on the cutting edge of what this new era of freelance writing is all about. And, you'll be among the first writers to know how to use AI and incorporate it into their writing process.
The Best
Professional Investment
You Will Make in 2023…
Maybe This Entire Decade!
Now, what's the value of a training program like this with an A-level copywriter and AI expert?
Writers and marketers will tell you, it's not unusual to pay up to $2,000 for an educational training like this — given the specific nature of the training and the immediate impact it can have on your productivity and income…
But we also understand that this is not a situation you can "plan" or "save for" from a financial standpoint.
AI is real and it's happening now.
So, we want to make it accessible to anyone who needs it.
To that end, we won't be charging $2,000.
Not the $1,495 we've charged for robust training programs like this in the past either.
But before I tell you your price today — I've got even more exciting news for you.
Hands-On Practice, Feedback, and More
In How to Use the Power of AI to Become a Better, Faster, High-Paid Writer, G shows you how to "think" like AI so you can start creating your own prompts and use AI as your trusty writing assistant.
In fact…
To get you going right away, he'll even give you many of the prompts he uses day in and day out to craft high-quality copy for his clients.
You'll learn how to…
extract deep-dive research from billions of resources using ChatGPT…
banish writer's block by getting your copy started, no matter what you've been tasked to write…
slash hours off your writing projects by having ChatGPT take care of the more "rudimentary" copy, like short ads, titles, subject lines, and more…
turn copy you've already written into even more income by using AI to "spin" what you've written…
and much more.
By the time you're done, you'll have the tools, templates, and understanding of the "best practices" to start making a lot more money than ever before with your writing with the help of AI.
Plus…
After every lesson, you'll get a hands-on practice exercise, so you can start developing the tools, resources, and skills needed to transform ChatGPT into your very own writer's "profit center."
And at the very end, you'll have a chance to submit a final assignment for review and feedback.
This is your opportunity to showcase your ability to create "prompt magic" and get phenomenal output from ChatGPT and AI…
… and also see where you can improve your skills.
G didn't stop there either…
Your BONUS Library
G wants you to be fully empowered to use AI in every way imaginable to help you write better and faster, and earn more with your writing business.
So he's included FOUR powerful bonuses!
Bonus #1
Navigating the Ethics of
AI-Assisted Writing
While the power of AI can transform your writing, it's crucial to understand the ethical implications that come with it.
Should you brand yourself as an AI writer?
How do you avoid plagiarism while using AI?
This guide answers these questions and more.
Because like it's been said in Spider-Man…
"With great power comes great responsibility."
And this guide ensures you'll use AI responsibly.
Once you've gone through it, you'll feel good and confident about using AI to help you make more money as a writer than you ever have before!
Bonus #2
"Prompt" Recipes for Every Part of the Writing Process
One of the keys to mastering AI-assisted writing is learning to craft effective prompts. The course gives you the main principles behind doing just that.
But to kick-start your success in using AI, G's compiled a "Prompt Recipe" book that has "recipes" for every part of the writing process.
You'll get "recipes" for doing market research, editing your own work, creating outlines for some of the most in-demand (and high-paying projects), and more.
I have to emphasize this:
These are not just any prompts… They're carefully curated and battle-tested prompts that have proved effective in G's own writing business.
Consider this your secret weapon to instantly elevate your writing.
Bonus #3
Mastering Writing Frameworks
Understanding classic writing frameworks is absolutely necessary if you want to produce high-quality output from AI.
That's because these frameworks not only give structure to your writing…
… but also provide a roadmap that AI can follow to produce highly effective copy and content.
In this bonus guide, you'll explore these essential writing frameworks and discover how to incorporate them into your AI prompts.
Whether you're an experienced writer or just starting out, this guide will equip you with the necessary frameworks that make for clear, effective, and powerful writing.
Bonus #4
"Unlocking"
Advanced AI Features
If you think creating high-quality copy with AI is great, just wait till you see what else is possible!
Remember — AI tools like ChatGPT aren't just for writers…
They can be used by programmers, graphic designers, copyeditors, data analysts, and more.
I keep saying it, but it's 100% true — the possibilities are endless.
And this bonus guide will open your eyes to just a fraction of everything else that's possible with ChatGPT.
Imagine having someone who can help you book your travel…
Help you create your calendar for the week…
Analyze LARGE volumes of data, whether it's Tolstoy's War and Peace, spreadsheets, research reports, scientific studies, or millions of lines of code.
Summarize entire webpages for you…
… and so much more.
Bottom line:
These bonus guides will help transform you into a bona-fide AI writing ninja.
Oh, and there's one more thing I should mention.
You get…
Lifetime of Program Updates…
Because all AWAI programs are "living" programs that are constantly evolving… we'll make sure you have LIFETIME access to all updates and alerts whenever we add anything new!
We typically don't bring attention to this aspect of AWAI's programs…
But because AI is so new…
Because it's growing in power and potential…
And because most experts like G agree there will be even more and better ways to use AI in the months ahead…
We're committed to ensuring you remain on top of everything NEW in AI in these crucial "early days."
But there's more…
Lifetime Membership in Our
Exclusive AI Community
Again, when there's something as big, as new, and of such massive consequence to you and the industry as AI…
We want to make sure you have all the tools, resources, and access you need to take full advantage.
That's where our brand-new "AI Community" comes in.
Here you can meet and exchange insights and ideas about AI with fellow members. As soon as you enter the group, you will see articles found and shared by other members, their findings on the training given by G, and a group that is as excited about this opportunity as you…
G will be checking in from time to time… to share new insights he's discovered…
Our AWAI team will be on hand to answer any questions or direct you to the resources you need…
And for anything you need from us related to AI and how it's used in your business — this is the perfect place to "raise your hand."
Because AWAI has the best members anywhere — our communities are always active, buzzing hives of knowledge, support, and encouragement. And based on the early feedback we're getting on AI and AWAI's efforts to get you up to speed on it…
We're sure this is a place where you'll want to visit and spend time often.
Your Price Today
So, you get ALL of it…
The entire How to Use the Power of AI to Become a Better, Faster, and Higher-Paid Writer package…
10 core lessons (including video training) to show you how to get the most from AI and start on the path to making more money than you thought possible as a writer…
Practical hands-on exercises to develop your prompt-writing skills…
FEEDBACK via your final assignment, which you'll submit for review and then get detailed notes on what's good, what can be improved, and more…
LIFETIME UPDATES to the program, so you can be sure you have the most cutting-edge, up-to-date info on AI as it relates to writing and making you more productive…
LIFETIME ACCESS to the powerful AI Community, where G will pop in from time to time to share what's going on… and where you can meet other writers on the journey…
PLUS — You get your bonuses…
Bonus #1: Navigating the Ethics of AI-Assisted Writing
Bonus #2: "Prompt" Recipes for Every Part of the Writing Process
Bonus #3: Mastering Writing Frameworks
Bonus #4: "Unlocking" Advanced AI Features
And much, much more.
You price for everything?
Not the near $2,000 value of everything…
Not the $1,495 that a consequential training program like this can easily cost…
Nope…
Your price today…
Is just $995!
Grab This Amazing Program NOW
I think you'll agree…
As far as decisions go, it's a pretty simple one.
AI is here…
And the impact — and the enormous opportunity — AI brings for copywriters means it's not to be feared…
It's to be embraced.
AI is a tool that will make you better, faster, more productive, and wealthier.
The writers who thrive from it are the ones, like G, who embrace it… learn it… and start using it.
That's why the very best thing you can do right now — is access G's training program.
For a serious writer — or anyone who wants to understand the power and potential of AI — it's a no-brainer.
When you do, you'll get immediate access to our brand-new "how-to" program on AI, How to Use the Power of AI to Become a Better, Faster, and Higher-Paid Writer…
You also get lifetime access to all program updates…
Lifetime membership in our AI exclusive community…
As well as many more perks and benefits to come as we gather all the knowledge and tools that will help you take advantage of this powerful tool for copywriters.
So don't delay…
To Your Success,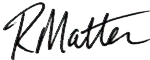 Rebecca Matter
President, AWAI
P.S. This is such a massive opportunity for writers… and the knowledge you'll get from G's training program will change your life as a copywriter forever.
Even so, we want you to have an "out" if you decide this isn't for you.
So here's what I propose:
Your Satisfaction Guarantee
Take today's deal and go through G's How to Use the Power of AI to Become a Better, Faster, and Higher-Paid Writer program…
And if you decide you did not get massive value from this entire AI training experience — or you change your mind for any reason over the next 30 days — just call or email us. We'll return every penny of your purchase price, no questions asked.
You'll find your amazing deal right here.
---
American Writers & Artists Institute
220 George Bush Blvd, Suite D
Delray Beach, FL 33444
(561) 278-5557 or (866) 879-2924
www.awai.com