From the desk of Rebecca Matter, President, AWAI…
For Anyone Who's Ever Wondered…
"What If I'm Not Good Enough to Be a Paid Writer?"
Dear Reader,
If you've ever worried there's a chance you might not have what it takes to "make it" as a copywriter…
Don't worry — there is a very good reason for that.
A reason I bet nobody has ever told you before now.
When we talk about copywriting, we almost always talk about the best-known names in the industry — people like Clayton Makepeace, Mike Palmer, and Carline Anglade-Cole…
And when you look at their best-known work, you'll likely think it's amazingly good…
Which it is…
Then you might think, "Gee, I don't know if I will ever be able to write like that!"
Well, here's something you should know —
95% of the copywriting that goes on in the world — and I'm talking about more than a billion dollars of assignments given out every year — are way, way simpler and easier to write than the "blockbusters" you always see or hear about.
The reality is, you're already far closer to success than you probably realize…
Because this "lesser-known" market is, by far, the largest area of copywriting…
The richest opportunity…
And the easiest to get into.
In fact, there's a good chance you already have the knowledge and skills to start making money writing this kind of copy right now.
But first, let me show you just how MASSIVE this opportunity is…
If you put the two most "famous" writing markets — Health and Finance — together, then double it, this market would still dwarf them…
The online market alone will hit a record $6.6 trillion by 2020. To put that in perspective, global retail sales online are only expected to hit $4.1 trillion in that same time…
There are an estimated 8 million (and counting) individual businesses as potential clients — 3/5 of which admit they're struggling to find writers to meet the demand for new content…
That's probably because over 75% of businesses in this market are trying to come up with fresh content for their readers every single day — which means an endless demand for more and more writing…
The projects you'll find here won't be 30-page long sales letters… You won't see any "razzle-dazzle" sales language either. This market is all about straight talk, with over 96% of the most successful companies seen as "credible and trusted resources" by their readers…
And if that's not enough to show you how big a deal this is… even experts who specialize in other markets highly recommend this niche!
Like Mark Ford, who says…
"[This] is the perfect path for writers who are just getting started… If every beginner writer started here, you'd see an almost 100% success rate."
And Paul Hollingshead, who recently admitted…
"I have a great writer's life and I make a lot of money doing what I do, but I have to admit — if I was starting out again knowing what I know now… I'd probably pick [this niche] instead because the writing is so much easier, the projects more interesting — and the fact you can complete (and bill) for your work in a matter of days means you have a lot of control over your income."
That's why so many AWAI members strike gold in this market.
Even as complete beginners…
Especially when they start by "testing the water" part-time…
Up to $163,181 Your First Year
Just look at Ed Gandia:
Ed started writing for this special market on nights and weekends while still working a full-time sales job…
And even though he spent less than 12 hours a week on it, he averaged $865 a week in extra income.
After over a year pulling in that kind of money part-time, he realized that with just a few more hours writing each week, he could replace his six-figure income…
"For the first time in my adult life, I thought about doing what every working stiff has dreamed of doing… I thought about quitting my job!"
And when Ed finally left his demanding sales job, his first year writing full-time, he made $163,181…
That's over $3,140 every week!
Think Ed sounds like an exceptional case? Far from it!
In fact, the money-generating power of this market is so extraordinary, writers are multiplying their income just by switching over.
Steve Maurer is a perfect example:
Steve decided to try his hand at writing when the plant he worked for cut back on overtime hours.
At first, he wrote editorials for a content mill for a mere $5 an article…
If each article took him about two hours to write, that comes out to just $2.50 an hour. Hardly even worth the effort…
But that all changed when he discovered this unique niche… and realized how much more he could be making for his time…
He made the switch and started writing for this industry in 2013…
And has doubled his writing income every year since…
So today, he earns an average of $200 an hour for his writing!
"[These] clients seem to have deeper pockets for smaller projects… That means I spend less time to make more money than I ever have before… I was transformed from a 5-dollar article writer into a copywriter now making over $40,000 a year — and that's just with writing around 10 hours a week!"
~ Steve Maurer
That's like walking into your office and giving yourself a raise of 80X your current salary!
That's the kind of liberating success I want you to have…
And I know beyond a doubt that you absolutely have what it takes to achieve it in this particular area of copywriting.
How could I possibly know that?
Because it's in the very nature of this special industry.
"There Is No Striking Out!"
So what is this special niche where beginner writers can earn top-tier fees right out the starting gate…
Where the demand for new writers is so high that by the time you finish reading this letter, an estimated 6,000 new freelance contracts will be signed across the country (with plenty more to spare!)…
And where uber-specialized training and complicated "sales tactics" take a back seat to "straight talk" and honest facts?
It's called Business-to-Business (B2B) writing.
And while you may have heard that phrase before, you probably don't know the part of the market I'm talking about…
In fact, I've had the chance to show a few Business-to-Business "professionals" the types of writing projects I'm about to show you… and most are shocked by how much money writers are making with them!
(You'll see why in a minute.)
But first, you're probably wondering — if this is such a huge, foolproof opportunity to earn a living as a writer, then why doesn't everyone do it?
The answer is simple:
B2B Is the "Gentle Giant" of the Copywriting World
Yes, the B2B market is BIG…
Like — every single AWAI member could write for this market and STILL not scratch the surface of the demand — it's that big…
But it's not showy or "glamorous" like the Health and Finance markets tend to be.
Instead of flashy headlines like "The End of America!" — designed to shock readers into paying attention — B2B writing focuses on honest facts and straight talk.
And the writers who make a fortune in the B2B world? They tend to be the nicest, humblest people you'll ever meet.
You'll see for yourself when I introduce you to some of them.
That's why this opportunity flies under the radar most of the time.
But that simpler, laid-back style actually makes B2B a way better fit for 90% of writers…
Instead of spending hours, days, even weeks of researching to find some new "Big Idea," B2B copywriters get to sit down at their keyboard every day already knowing exactly what they're going to say.
No added pressure or "fancy footwork" to make an old concept sound new and shiny…
Just stress-free writing.
Which means you can turn around project after project — fast.
That's why AWAI members like Ed and Steve were able to pick it up so quickly… and start enjoying the writer's life right away.
And there's a very good reason why B2B writing is structured this way…
No "Razzle Dazzle" Needed
First off, Business-to-Business writing means creating sales copy and content for businesses that sell products and services to other businesses.
That's not the same as "Business-to-Consumer" advertising where, for example, Virgin Records is trying to sell you one of their new music albums.
Instead, B2B advertising refers to all those companies selling the "background stuff" Virgin Records needs to produce the album — like microphones and sound mixers.
Now that's a big difference, because businesses don't sell products to other businesses the same way they sell to consumers…
B2B is much more direct… much more targeted… and much more professional.
For instance…
When advertising a new album to consumers, Virgin may release a video ad with the artist slowly rising from the mist, singing their new hit, surrounded by sequin-clad dancers…
For Business-to-Consumers, that kind of ad works.
On the other hand…
What if you were the Virgin Records agent in charge of purchasing the microphones they need to record that album? Would you make your decision based on a video of the microphones rising from the mist surrounded by models?
Of course not!
In that scenario, the "glitz and glam" looks absurd!
Instead, you'll be looking for the business who can show you exactly how these microphones will produce clearer sound… won't break down… are cheaper than any other brand — and how it will impact your profits.
And you'll respond to the business who can explain this clearly and succinctly through some very simple and well-written marketing materials.
As a B2B copywriter, that's where you come in.
But before I show you how, let me make one thing very clear…
Think You Know B2B? Think Again!
A lot of people think they know what the B2B world is like…
The word I hear most often?
"Techy."
For most of us, that translates to "overly complicated and boring."
But that's the BIGGEST myth in the entire copywriting industry!
I mean, are there some B2B companies that provide technology and tech services? Yes, sure…
But the truth is, most B2B companies aren't "techy" at all.
There are B2B companies in every single category of commerce you can think of.
Love your pets? You could write for B2B companies that provide vets with their equipment and who stock pet stores with the healthiest treats.
Are you a weekend gardener? Why not write for the B2B companies manufacturing eco-friendly pest-control options and durable gardening tools?
Whether you're a food lover, a travel junky, a boater, a gamer, or anything else — I guarantee there's a B2B company working behind-the-scenes to make it possible.
Also…
B2B copywriting is a very specific type of B2B writing…
And it's as far away from "technical writing" as you can possibly get.
For one thing, you get paid WAY more:
Technical writers make an average of $27 per hour… which is like pocket change compared to the fees B2B copywriters are making.
You've already gotten a glimpse at the kind of money I'm talking about… and in a minute, I'll show you exactly how much money you can expect to make with just a few projects…
But here's the best part…
Can You "Paint by Numbers"?
As you've seen, B2B advertising is very straightforward…
So much so that once you grasp the basics, it's like following a step-by-step formula, every time.
Which is why it's so darn easy for even total newbies to get up and running in a fraction of the time.
In fact, I can teach you the three foundational rules for writing ANY piece of B2B copy right now…
Ready? Here we go:
Step One — Pinpoint which features and benefits make your client's product stand out (your client will be able to give you this information at the start of your project)…
Step Two — Find out what the business you're selling to wants and needs from your product (this will also typically come straight from your client, so no legwork needed on your part)…
Step Three — Now just plug the information from Steps One and Two into one of the easy-to-follow B2B templates I'm about to give you…
And that's it! It really is that simple.
The result?
Clean, professional marketing materials that will WOW your buyer by showing them your client's product is exactly what they're looking for.
The reason this three-step formula works is because you only have one job as a B2B writer:
To create a bridge between what one business is selling and what another business needs.
The rules I just shared with you will work as the "blueprint" for that bridge…
And all you have to do is fill in the gaps with easy-to-understand facts and figures to make your product seem like a "no-brainer."
Plus, like I said, you'll be able to get pretty much ALL of that info straight from your client.
So all you have to do is follow a step-by-step formula to produce winning copy — every time.
Apply those three guidelines to every B2B project and your job becomes almost "paint by numbers" easy.
Once word gets around that you can do that, I can guarantee you will NEVER run out of project offers…
"Once I got into this I couldn't believe how many jobs I was getting"
More Than a Revenue Stream —
Unleash a Flood of Writing Income
As a B2B copywriter, you'll have a skill that's in super-high demand.
Recent marketing polls show that as many as 3 out of 5 B2B companies are having trouble finding the writers they need to fill their soaring need for marketing materials…
And according to the Business Marketing Association (BMA), there are over 8 million B2B companies throughout Canada and the U.S.
Do the math, and that's like walking into a copywriters-only Job Fair with over 4.8 million potential clients desperate to hire you!
With odds like that, you can afford to pick and choose which clients you're excited about…
Command top-tier fees…
And work as much or as little as you want, knowing you can always "pickup" extra work whenever you need to.
It all depends on what your dream writer's life looks like.
And the best part?
I can tell you from firsthand experience — your B2B clients don't want to have to search for writers forever.
So when they find someone like YOU with the skills to create clean, effective marketing materials for them… well, you can bet they'll be eager to keep you happy with a steady stream of high-paying projects.
"One of my early clients found me on LinkedIn. It started out as one project writing brochure copy, but over time, the client added blogs, e-books, bylines, web copy, campaigns, and so on. I got so much work from them, I ended up with a nice fat monthly retainer with them: $5,000 a month for about 20 hours work a week."
~ Les Worley
And once you get your foot in the door with clients like that, you'll likely only need three or four of them to make a solid full-time income.
Which means you can put the stress of landing clients behind you early in your writing career and focus on enjoying your writer's life.
A writer's life where you can wake up each morning feeling weightless because you know you've got more than enough money in the bank…
Where you never have to worry about where your next check is coming from…
Where you can kick back with your laptop to write for 2-3 hours, fire off a few emails, and then spend the rest of your day playing a round of golf or spending time with the kids…
It's the ultimate no-stress, no-risk, high-reward opportunity that's perfect for you.
And it's so easy to get started, you can even "dip-your-toes" in with just a few hours a week in your off hours…
$865 a Week in Your Spare Time?
Remember our friend Ed Gandia's story?
While working a full-time job, he started writing B2B copy just a few hours a week in his spare time and averaged $865 a week…
Enough for him to pay the mortgage with his "extra" writing income alone!
And he'll tell you himself — it's not because he was that great a writer.
You can achieve the same kind of "part-time" success right out the gate just by getting a few key B2B writing projects under your belt to start.
For example…
Do you enjoy writing stories? Especially ones where good triumphs over hardship?
If so, you can write simple short stories called Case Studies for B2B companies who will pay $1,250-$2,000 per story.
Case studies are basically detailed success stories about how a customer's problem was solved or their life changed for the better after finding your client's product.
And since case studies are typically only 2-3 pages long, you can easily write one in as little as 5-7 hours.
I don't know about you, but $2,000 for a short project I can bang out on a lazy weekend sounds like a solid win to me!
Just one or two could mean enough extra income to pay for a nice vacation for your family…
Write one or two a week for a year and you could even hit the six-figure income mark in your very first year!
Or maybe stories aren't your thing…
Maybe the only "writing" you've ever done is sending emails to friends and family…
If so — that's perfect!
You can make $800-$1,200 per day just for writing email copy for B2B clients.
These emails are short letters explaining your client's product, service, or special offer before telling the reader how to learn more.
They're only around 500-800 words… the industry-standard fee rate is between $100-$500 per email… and most clients will contract you for an entire campaign of 4-7 emails at a time.
It's by far one of the easiest ways to earn big money as a B2B copywriter.
I even know one writer who earned $4,500 for a series of 7 emails that he wrote in just a few days!
Case studies and emails are only two of 30+ different writing projects you can "test-drive" when you get started as a B2B writer.
And by the end of this letter, I'm going to send you a special gift absolutely free to walk you through each and every one of them. (So stay tuned for that.)
But first, I want to assure you again…
YES! You CAN Make It as a Writer!!
Look, I started this letter talking about a very real doubt almost every writer faces early in their career — "Am I good enough?"
But now I've shown you this HUGE market where the demand is so high… the projects so easy… and the writing so formulaic that it's practically foolproof…
So I hope you're beginning to realize…
You DO have what it takes to make a living as a B2B writer!
And more than that…
NOW is the time to start.
Because like I said — there are over 4.8 million B2B clients out there right now who are actively searching for someone like you to provide them with the marketing materials they need.
I know beyond a doubt that if you choose this path — if you try your hand at this "easy route" B2B writing opportunity — there's no way you can fail.
Even if you're a complete beginner who's never put pen to paper before…
Or if you'd never heard of "B2B" before today…
Even if you're not at all "tech savvy"…
Or have a full-time job and a family to take care of…
With B2B writing, you can achieve the writer's life of your dreams — and I'm about to give you everything you need to make it happen today.
This is my personal promise to you:
You will never have to go it alone or worry about whether you're "doing it right."
Instead, you'll be able to take each step with confidence, knowing you have the skills and the support you need to knock your writing goals out of the park.
Now, I couldn't make a promise like that with any regular program…
After all, skill building is only one piece of the puzzle…
And to make your journey to the writer's life absolutely failsafe, I had to find a way to not only lay a rock solid foundation to launch your writing career…
But also to help you continue growing and advancing through every stage of your journey as a professional writer.
It took our team years to come up with the perfect solution — a "one-stop-shop" designed to support you through every phase of your professional B2B writer's life…
And the result is one of our greatest achievements to date:
Introducing:
The B2B Writing Success League
Over the past 22+ years at AWAI, we've developed some amazing resources to help writers like you achieve your dreams of making a living with your writing…
We've created skill-building programs…
Career-building webinars…
Toolkits and resource centers…
And even expert guidance and advice…
But this?
This is all those things — and more.
The B2B Writing Success League is an exclusive professional alliance where expert B2B writers and marketers have gathered together to pool their resources and share their experience and insights with new, up-and-coming B2B writers...
Up-and-coming writers like YOU.
Some of the best B2B writers working today are League Members…
They've united behind one simple mission: To provide B2B writers the resources they need to succeed at every stage of their careers.
So as a League Member, not only will you be welcomed into an elite group of writers who have pledged their experience and service to ensuring your success…
You'll also have unlimited access to their…
Proprietary formulas…
Expert developed templates…
Field-tested cheat sheets…
And much, much more…
Giving you the power to write ANY B2B writing project like a pro right out the gate.
And you'll instantly gain the title of "B2B Writer."
No more wondering if you have what it takes… no more worrying what your friends and family might say…
Because this is no mere "writers club"…
The B2B Writing Success League is an elite (and highly selective) fraternity reserved only for writers like you who are committed to becoming paid professionals.
Right now, they're opening their doors to let in a handful of new "Apprentice-level" members…
And I want YOU to be one of them!
But before I reveal the special "pledge" I've negotiated for you, let me explain what that means…
Your Chance to be Part of the B2B Writing Success
"Graduating Class" of 2019!
In order to guarantee the highest possible rate of success for every writer in their ranks, the B2B Writing Success League modelled itself after the most effective and long-lived professional association in human history…
The Trade Guild
In order to ensure the success of its members and the quality of their work, each guild consists of three levels:
The Apprentice — The Journeyman — The Master
As an Apprentice, your job is simply to learn the trade… start getting your hands dirty… and develop the skills you'll need to ply your trade for clients…
As a Journeyman, you've still got plenty to learn, but you've learned how to use the tools of the trade well enough that you can already earn an income from your work…
And of course, the Master is one of the few who have been working in this trade for so long that their skill is incomparable and their trade wisdom is like gold for the Apprentices and Journeymen they oversee.
This three-tiered structure has proven to be the ultimate path to mastering any skill… giving you the chance to reap the rewards of other writers' experiences and expertise…
Now, let me be clear — the B2B Writing Success League is not your traditional apprenticeship program where you study for years directly under a Master…
But when you become a League Member through this exclusive "Apprenticeship" Invitation, you've got an instant "in" with every one of these B2B legends…
And instead of learning from a single Master, you'll be able to learn at the feet of hundreds of successful B2B writers and experts at ALL LEVELS of their careers!
Now, when you get started as a League Member you'll still be in that "apprenticeship" phase… which means there's no pressure for you to know anything just yet — you'll be given all the tools and techniques you need along the way.
And the beauty of it is…
Since B2B copywriting is so formulaic… you won't have to spend years as an Apprentice…
Not even half a year…
Instead, you'll be able to breeze through your "Apprentice" phase in as little as 180 days.
But first, I want to make sure you understand…
This "apprenticeship" is not like any other program where you get your course materials and then you're on your own…
This is a full-service, start to finish career launcher.
Our goal is to have at least 90% of your "Graduating Class" up and running as paid B2B copywriters within 180 days!
That means you'll graduate from "Apprentice" to "Journeyman" — where you know how to use the tools of the trade and are already earning a good income for your writing — in six months or less.
I'm completely confident that once you join the B2B Writing Success League you'll have ZERO trouble reaching "paid writer" status.
But even so, 90% is a high bar… and to make sure we achieve it, I'm leaving absolutely nothing to chance.
Here's what you can expect from the moment your registration is approved:
Your League Ticket and Handbook
When you become a League Member, you'll immediately get a confirmation email containing your exclusive B2B Writer's Handbook and your ticket into the League's members-only hub.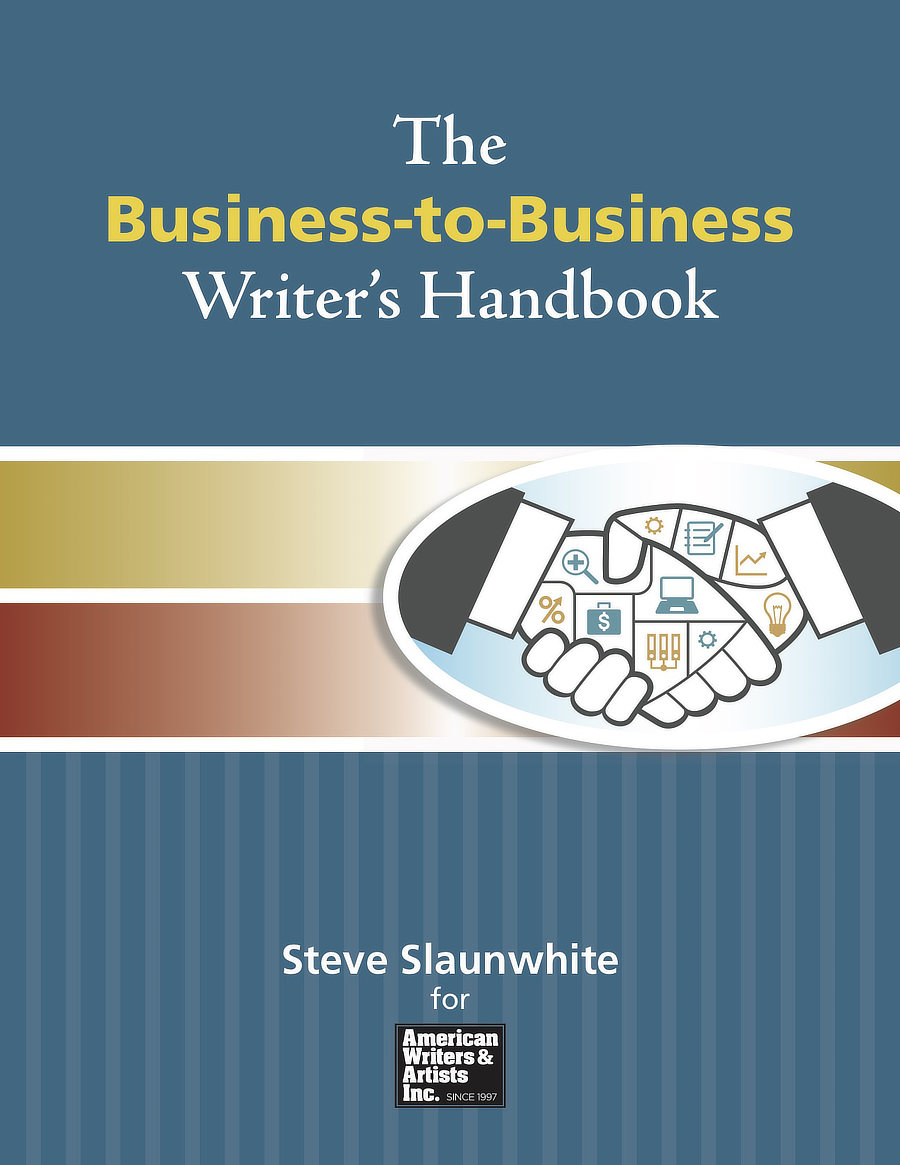 Remember those formulas and templates I promised you?
Your B2B Writer's Handbook contains the step-by-step formulas you'll need for writing 30+ B2B projects.
This handbook is your "B2B bible."
The easy-to-follow formulas inside can carry you through any writing project you encounter…
Just follow the three "paint by numbers" steps I showed you earlier to gather your info… then you can use the formulas in this guide to turn every project into a no-brainer.
But while your handbook will serve as your go-to guide throughout your apprenticeship and beyond — you'll ALSO have unlimited access to every "bonus" resource you could ever possibly need in the League's ever-growing arsenal of shared tools, tips, and cheat sheets.
You'll get regular updates on what's new and exciting in the B2B world…
Cutting-edge insights and field reports from boots-on-the-ground experts…
And even new-and-improved formulas and guides whenever you want to branch out from the basics, like…
A 5-Step Email Copywriting Formula
12 Easy Tips for Successful Case Studies
6 Steps for Managing a B2B Website Writing Project
How to Create a Powerful Lead Magnet in 5 Easy Steps
An 8-Step Formula for Writing B2B Radio Ads
And many, many more!
All of the formulas and resources you'll find within the League archives are expert-developed, easy-to-use, and practically foolproof…
So you can rest assured no matter what project you take on, you'll instantly have everything you need to knock it out of the park — right at your fingertips.
It couldn't be simpler!
Just follow the same process for every B2B project — get all the info you need from your client, and then plug it all into one of the expert-developed formulas…
And voila — you're already writing professional-grade B2B copy.
But to make sure you don't get "lost" in all the exciting resources that are available to you, I brought in some of the finest teachers and mentors I know.
When you join the 2019 B2B Writing Success "Apprenticeship", you'll be guided from day one by some of the biggest experts in the B2B copywriting industry, including…
The Ultimate B2B Writing Master: Steve Slaunwhite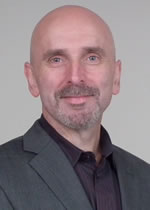 For over 20 years, Steve has been a master-level B2B writer…
He's worked for some of the biggest names in the B2B world: UPS, Hewlett-Packard, Sprint, and Forbes, to name a few…
He's won awards in multiple countries for his work (including AWAI's own "Copywriter of the Year" Award in 2016). And as a sought-after speaker and teacher, his how-to books for business writers are top sellers on Amazon.
Once we make your League Membership official, Steve will be right there to welcome you to the B2B world and start showing you around.
So you can rest easy knowing you've got a true expert to take you by the hand and introduce you to B2B.
And you'll see a lot of Steve around the B2B Writing Success League community — he's always offering helpful tips to boost your confidence using the B2B formulas…
Plus, he runs a bi-weekly Podcast on the site exploring cutting-edge trends in the industry and offering priceless advice and encouragement to help you along.
But as great as Steve is, he's only ONE of the many master-level experts we've brought together to help guarantee your success.
Your Lineup of B2B Writing Masters:
Run into a new project or a roadblock you're not sure how to handle?
On your League membership site, you can find advice on every imaginable topic sourced from a whole panel of experts, like…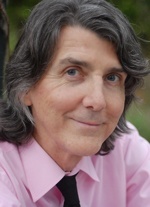 Gordon is known as "That White Paper Guy" — and high-end white papers are his personal specialty. If you've got a white paper to write, his formula is your go-to ticket to success.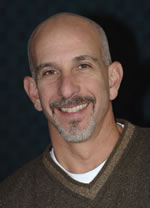 Michael's known for his e-newsletter prowess, but he's also an excellent coach of "solo-preneurs" who need help with marketing and productivity. His three-minute "marketing hacks" videos are one of the absolute fastest ways to double your results while slicing your stress levels in half.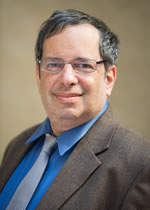 If you write in the B2B space, Bob Bly is a "godfather" of the industry. This world-renowned B2B writer has 40 years in the industry, 100 books on the market, and his advice and insights have helped countless writers break into the business.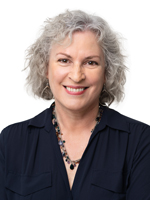 Queen of profitable niche-picking and site audits, Pam has condensed her 30+ years of B2B copywriting experience into easy-to-use guides and cheat sheets to help you choose the perfect B2B niche and leapfrog over potential obstacles that stall other writers.
And that's just to name a few!
Not only will you be able to find countless articles, formulas, and how-to videos from these experts…
You'll also have access to a members-only forum where you can post questions for the experts and get real answers!
Having access to experts like these is a career-making advantage most writers can only fantasize about…
But when you become a League Member through this exclusive "Apprenticeship" Invitation, you've got an instant "in" with every one of these B2B legends…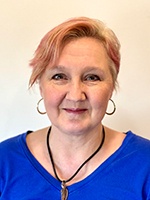 And let's not forget Lisa Christoffel!
Not only is Lisa a B2B writing master in her own right… she's also the Managing Editor of the B2B Writing Success League site.
She's taken it upon herself to make sure you have everything you need to breeze through your B2B writing "apprenticeship"…
Gain the confidence to apply your new tools to paying projects…
And get you matched up with some amazing paying clients to get your writing career started.
In fact, as a B2B Writing Success League Member, you'll have personal access to job opportunities from marketers searching for new B2B writers…
And Lisa will post all the job opportunities to the members-only Facebook group, so you'll have them in front of you, at the click of a button.
In other words?
Lisa will be one of your biggest supporters as you transition from "Apprentice" to "Journeyman"…
And she's 100% invested in making SURE you "graduate" to paid-writer status in six months or less!
You'll hear from her weekly in the B2B Writing Success e-letter, and she hosts the group's regular seminars and training events.
But get this:
She also fields requests for additional resources…
If there's a specific piece of training you want that doesn't already exist… a resource that could be created to solve a problem… or a burning question you're just not getting answered elsewhere…
Just reach out to Lisa.
If it exists, she'll help you find it… and if it doesn't, she'll make sure it gets created!
And remember, while having access to experts like these gives you a huge advantage, you'll ALSO have the priceless support of your own B2B Writing Success "Graduating Class."
Join Your "Graduating Class" Today
Imagine being surrounded by other people who share your burning desire to live the writer's life…
People who are devoted to helping each other — and you — stay on track and achieve their goals…
People who have walked down the very road you're on now… who already know what it's like and are quick to offer a helping hand whenever you need it.
Having that kind of support and encouragement is a huge part of what makes B2B Writing Success League Members some of the most successful writers in the industry.
Working through a program and have a question?
Find yourself procrastinating and need an accountability partner?
Nervous about reaching out to your first potential clients and need some advice?
In the middle of a freelance project and come across something you don't know how to handle?
No matter what you're working on, going through, or dealing with… you can reach out to your League Forum anytime 24/7 for help, advice, and encouragement.
There's nothing left to chance here… you're never on your own…
Between the guidance you'll get from the experts, and the support you'll get from the tight-knit B2B writing community, you can walk tall knowing you've got what it takes to become a wildly successful B2B writer!
Plus — to make sure you get the most out of all of these resources, we're doing something we've never done before:
6 Months with Your "Apprenticeship" Coach
You see, we're taking our pledge to see 90% of our 2019 "Graduating Class" working as paid B2B copywriters in 180 days very seriously…
So when you join the B2B Writing Success League and begin your 90-day "apprenticeship" through this invitation, you'll get the chance to work with a B2B Success Coach.
For the full 180 days you spend in your "apprenticeship" phase, your coach will check in with you once or twice a week to help you walk through your very own Roadmap to Success.
First, you'll establish what your personal goals are as a B2B writer…
(If you're not sure what your goals are yet — don't worry, your coach will provide some helpful questions to help you narrow it down.)
Then your coach will match you with your own Roadmap to Success to help you reach those goals.
Then for the next few months, they'll be there to support you by…
Checking in on your progress…
Pointing you towards specific resources…
Giving you tips to help you build momentum…
Answering any questions…
Helping you connect with the community…
Giving you a guided tour of the B2B world…
And most importantly — helping you find your "perfect fit" place in it.
It's like having a personal trainer to show you around the gym, teach you how all the weird machines work, and make sure you're using the right techniques to get the best results…
This way, you'll have that little extra "nudge" to get you off the ground and make sure you're super comfortable with all the resources you have access to.
This Offer Isn't for Them… It's for YOU
Now, this is the first time we've ever offered this level of coaching for such a beginner-friendly path…
And we want to make sure we only accept League applicants who are serious about taking advantage of everything this path has to offer…
Writers who are truly ready to commit to their success — who will take their Coach's advice and follow through to achieve their goals…
So to do that, we're asking that you agree to a $1 non-refundable entry-fee to prove that you're serious about this.
I know, it's an absurdly small amount — but I guarantee you there will be plenty of people who won't want to even commit that much.
Frankly — this isn't for them.
But if you're ready to get serious about making progress on your goals…
Then that small "token" will not only get you access to failsafe guidance from an AWAI personal coach…
It will also ensure your spot in the 2019 "Graduating Class" of the exclusive B2B Writing Success League!
What Would You Achieve as a B2B Writer If You Knew You Couldn't Fail?
Imagine, for a moment, that you were like Steve Maurer, and already a part of the B2B Writing Success League…
You could sit down and write out what you wanted from your B2B writing career.
And, instead of looking at your goals and aspirations as little more than hopeful daydreams, you could be confident it was all going to be within reach.
Not in some future, magical "someday" world…
In the real world. And soon.
After all, with the full force of the B2B Writing Success League behind you, failure isn't an option.
Setbacks? Sure, you may have one or two. It's part of being a professional.
But for any twists in the road, you'll have the roadmaps, resources, and encouraging League community to get you back on track.
If you put in the work… and take advantage of the library of resources and array of templates and training experiences the League masters continually assemble for working B2B writers just like you… you'll find that success is truly within reach — even if you're starting from scratch right now.
Your Chance to Have It All
Everything I've shared about the resource-rich, supportive nature of the community experience is possible because of the private nature of the League.
Shielded from the general public in the members-only areas and private discussion groups, members get to know each other very well, even from continents away.
There's no pretense or posturing — everyone's on the same side, working toward being the best.
And, knowing they're among friends who "get it," top-tier B2B experts don't hesitate to give generously of their time and share their most honest, unfiltered advice.
Yet just because this is a private group doesn't mean it's a completely "closed" group.
From time to time, the B2B League opens up — on a strictly limited basis — to new members.
That's what's happening now.
For a limited-time, the doors are open to join this supportive, informative, exclusive group.
This is a rare chance for you to have it all…
Skills training, including articles, how-to guides, podcasts, and even LIVE training sessions from top B2B experts.
Project guides to save you time and keep you up-to-date with industry best practices (including — right from the start — Steve Slaunwhite's enviable guide to the top 31 B2B projects).
An ever-expanding library of practical, use-me-now B2B strategies and tools covering everything from marketing insights to client management.
Discounts on B2B skill-building programs available from American Writers & Artists Inc. (AWAI) and on exclusive major B2B training events, including the extremely popular B2B Writing Intensive.
Exclusive job postings (conveniently posted on the private members-only Facebook page) and regular writing opportunities for pay or practice. (Lisa will loop you in on these once you're a part of the group.)
Powerful networking connections… the top B2B writers from around the world claim membership in the B2B League. You can reach out to them directly through the B2B Writing Success platforms, forming instant links with elite-level writers and like-minded peers.
Personalized notifications when new opportunities and training resources are available to help you fine-tune your writing skills.
In short, it's all the infrastructure you need to start building a powerful career as a professional B2B writer…
And with all the new resources added each week, it's a support system that grows more valuable all the time.
Now, if you're a business professional, you know how much dues for a high-quality professional business association like this can cost — $500, $800 — even $2,000 per year.
And yet, for all the variety of benefits of other organizations out there, not one of them can hold a candle to the hands-on, comprehensive, B2B-specific infrastructure the B2B Writing Success League provides.
Plus, there's the incalculable value of having a real, personal "in" to the B2B world as you connect with both peers and potential mentors in the private members-only areas.
But today you can get access to it all – not for $800 or $500 or even $100…
When you sign up right now, you can lock in all of your League Membership benefits for only $49 a month!
That's why — at less than $2 per day — becoming a part of the B2B League is surprisingly affordable for the value it offers back.
Better yet – that's all you'll ever pay, for life.
As long as you remain an active member of the B2B Writing Success League, your dues will never go up.
Which is huge, because as we add more and more resources, the value of membership goes up and up…
And we'll certainly have to raise our membership fees to reflect that, as we have in the past…
But your dues are locked in at today's special rates for as long as you choose to be a part of the B2B Writing Success League.
Which means your whole career — from Apprentice… to paid Journeyman… and even through your Mastery stage…
You'll forever have access to the best of the best resources and B2B community — and your dues will never go up.
No Risk…

In Fact, a Long-Term Commitment Isn't Even Required!
The business world can change fast… and the B2B Writing Success League is certainly an ever-expanding, ever-evolving resource.
But there's one constant… if you're not 100% satisfied being a part of the B2B League… not 100% pleased with the quality of the overall infrastructure, the learning resources, or the networking opportunities… just say so!
After all, you're not locked in to any kind of multi-year commitment here. League dues are only collected on a month-to-month basis.
If you decide it isn't for you, your membership in the League will be promptly canceled, with no further dues owed.
And, any resource or tool you've downloaded during your time as a League Member is yours to keep with our thanks and best wishes for your future success outside of the group.
So, there's no risk in joining today… only the chance to become a part of the most private yet welcoming group of B2B writers in the business and gain access to every one of their top-tier resources for building a successful B2B career.
Sometimes, It Really Is All About Who You Know…
Finding success on your own as a B2B writer is possible.
It just takes longer… much longer… than plugging yourself into an existing system custom-built to support writers like you on the path to B2B success.
So why choose the long road to the top?
There's already a whole behind-the-scenes community loaded with resources waiting for you to join them so they can help you reach your goals.
And remember…
Our goal is to ensure you're part of the 90% to graduate from "Apprentice" to paid professional in six months or less!
So we're putting all of our best resources and B2B writing experts to the task.
Because we only succeed when YOU succeed.
Take the first step toward a successful B2B career now, and join the B2B Writing Success League today by clicking the button below:
Join the B2B Writing Success League Now
Or call our Member Services Team at toll-free 866-879-2924, and tell them you're ready to join the B2B Writing Success League today.
To your success,



Rebecca Matter
President, AWAI
Founder, B2B Writing Success
P.S. Being on the inside really does make a difference.
You're more confident approaching clients with a library of best-practice templates and roadmaps on your side…
Not to mention the boost that comes from having access to the social networks where you can ask unlimited questions and get answers from people in the know.
Just a few moments from now, you could be on your way to having multiple friends in the business.
So don't let another second pass without putting the whole power of the B2B Writing Success League on your side…
---
American Writers & Artists Inc.
101 SE 6th Avenue, Suite A
Delray Beach, FL 33483
(561) 278-5557 or (866) 879-2924
www.awai.com