Earn Top Dollar With
Skills You Already Have
And Finish Your Novel, Too!
No killer schedules — work part-time.
No commute — work from home.
No hand-wringing about the economy — for you, it's booming.
No more choosing between doing what you love and paying the bills — finally, you can do both!
What if this year you could honestly call yourself an author because you could support yourself and your family — without spending most of your time at a job you don't love?
Dear Reader,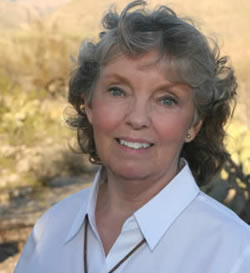 As writers, we may have something in common. We both know what it's like to have to choose between our passion — what we feel born to do — and making enough money to pay the bills.
The only difference between you and me is that I've found a way to earn the money I need — and then some — while also living the author's life I'd dreamed of.
And the best part is, you can do it, too. With skills you already have.
My name is Pat McCord. If you enjoy writing as much as I do, and have been working at your craft, you are already more than qualified to move smoothly into a secondary career you may never have considered.
I did, and it was actually easy for me … because I had an incredible advantage:
I already knew how to struggle with words on a blank screen or sheet of paper. I already knew how to say what I meant through the written word. I had already tackled my share of revisions, too.
In short, I knew the ropes. And, so do you.
That's why it didn't take me long to make the most important leap of my life. The leap that was ultimately going to let me write my books in the kind of serenity we authors need.
High Pay, Low Stress
What would you give to find a way to support your writing by devoting a couple of hours a day on average to doing something that feels so comfortable?
I don't have to tell you that worry and creativity just don't mix. You probably found that out the hard way, like I did. But, it doesn't have to be that way.
Last week, I got a call from a client who needed to tell prospective students about an online course he'd developed. I was working on Chapter 26 of a novel for teens and had gotten stuck on the ending.
I needed a break, but not the kind of break that would take me away from my novel for more than a day or two. The client and I talked for a few minutes and exchanged a couple of emails. Two days later, I was working for him from home — between chapters.
Everyone wins. I make a respectable living, he gets his materials written in a reasonable amount of time, and my novel gets a breath of fresh air.
Back when I worked in "Corporate America," that triple win was just not possible. I was either "wholly owned" by an employer or scared stiff because I wasn't earning enough money to make ends meet.
Chances are, you can relate. And like me, you've probably tried a few things that just didn't pan out. Like my stint at a local newspaper — high stress and more work than I ever imagined, for low pay besides.
But suppose you had a skill that, when combined with your writing talent, would give you the level of income you need while working comfortably just a few hours a day?
Suppose you didn't have to worry, ever again, about the economy, or whether your next book or play was going to appeal to an editor you'll never meet … in time to save you from having to find yet another temporary job?
I don't care where you live, who you are, how old you are, or how long you might have been without a job. In this career, the only question anyone will ask is, "Can you do it?" What a fresh idea!
Work you can master easily … and earn a great pay rate, too.
So, what is this amazing secondary career? Actually, it's nothing less than the engine that keeps business going.
The Skill That Never Becomes Obsolete
Every day you read email at your computer, and mail that arrives on your porch. You read web pages and newspaper ads. You read magazine advertorials. You even read the words on coupons.
These materials (and more) keep companies in business by letting readers know about their products or services. Without these messages, business could not happen.
All these messages that have to be written by someone.
So, the need is enormous. Every business, in every city, needs people who know how to write powerful, effective sales messages.
These in-demand wordsmiths are people like me, and maybe you — we are the copywriters.
"Did you write that?" a man asked me recently. I'd written the ad for an event that he attended because of my persuasive copy. He claimed it changed his life. Wow!
Copywriters bring in donations to the humane society.
Copywriters inform us about the power of vitamin D3.
Copywriters let us in on investment strategies.
Copywriters excite us about seeing a new movie.
Copywriters write about any product under the sun … including solar panels.
Even the letter you are reading right now is an example of copywriting.
Every product that is sold, rented, or traded must first be written about, and that requires someone who knows his or her way around words.
Any wonder why copywriters are in such high demand?
If you aren't already excited, you should be.
Think about it: You already love to write.
Sure, just about anyone can learn the rules of copywriting if they work at it.
But, you are already halfway there.
Once you learn the specific skills needed, you'll be ready to help businesses sell their products, raise funds, or attract users.
You'll be worth the rates you charge because the right words make an enormous difference in any company's bottom line. To them, you are money in the bank.
Copywriters get paid well because they bring in money. It really is that simple. Paying $5,000 to a copywriter for a letter is no big deal when it brings in $50,000, $500,000, or $5 million to the company.
But I confess, in the beginning I wasn't thinking about keeping businesses afloat; I was just thinking about keeping myself afloat.
I had never bought into the starving-artist myth — that the only way to be a true artist was by telling my kids they'd have to find their own way to college! Or, by saying no to every exciting life experience because I just couldn't afford to travel.
I just knew there had to be a better way!
Your Bottom Line — How Much Can You Make?
Maybe you have a day job, and your creative writing is your avocation. Yet, with lay-offs all around, you may be worried about your livelihood. Maybe writing your novel or screenplay, then, has become the least of your worries.
In a contracting economy … predicted to get even worse before it gets better … finding an income you can count on in tough times may be your most pressing concern.
But, here's something to think about: Copywriting has become a perfect full-time — or part-time — career for countless writers who wanted to turn their skills into cash. So, what are you waiting for?
In my case, I wanted a secondary career that would give me as much or more money than a full-time job at a big company.
For a while it seemed impossible. Was I dreaming? I almost felt guilty for wanting such a thing. But that was before I was introduced to American Writers & Artists Institute (AWAI).
"I got my first check for $2,000 last month for writing a direct mail package for a magazine. Attached to the magazine is an entire organization that needs fundraising, letters, promotions, etc. I'm actively pursuing all of their copywriting business.

"Thanks for your help and encouragement."

Mark K., Detroit, MI
The Company Behind the Answer
I call it "the answer" because that's what AWAI's Accelerated Program for Six-Figure Copywriting has been for me.
It can be the answer for you, too, no matter what your reason for wanting to lock in a greater income.
Since 1997, they've been helping writers achieve their dreams by teaching them the skills and methods required to produce winning copy for companies large and small.
"I sent for the Accelerated Program for Six-Figure Copywriting and inhaled the information. Now, just a few months later … my first spec assignment has been accepted … I'm being paid $5,000 for it … and they want another sales letter for November."

Penny H., Monroeville, PA
To date, the program that master copywriters developed for AWAI has changed the lives of thousands who took the leap and learned how to write effective marketing copy … allowing them to live their dreams and earn a great rate of pay doing something that's actually fun.
"I have always used my rudimentary writing skills to further my career in sales, sales management, and business. I have also authored a few magazine articles and short stories over the years. In 2006, I published my first novel and the publisher optioned a sequel.

About two years ago, I enrolled in the AWAI Accelerated Program for Six-Figure Copywriting. It took me a while to get rolling because I was trying to salvage a manufacturer's rep business, but when I got into the program I thought, 'I can do this.'

(Then) the current economic crisis hit and my business tanked. I'm not a young man and I don't have a lot of options, so I turned more and more to writing. (I now have) three, maybe four new clients. I am projecting that in 2010, most of my income will come from writing assignments. It was the AWAI program that really taught me how to write good copy … I am firmly convinced that I will reach that six-figure income promised by the title of the program."

— Dave F., Huber Heights, OH
In fact, you could say AWAI's program is called the six-figure program for a reason. Many, many copywriters earn $100,000 to half a million dollars a year and more. Some of them have been at it for a while, but even relative beginners can make a very respectable living working part-time.
"I never imagined my life could change so fast! Within 12 months of signing up for your program, I deposited $103,783 in the bank working from home as a copywriter. Thank you for totally changing life for me and my family!"

— Joshua B., Springville, UT
"My skills are way above what these businesses are used to, while giving me a chance to gain experience and improve my writing. And I am making decent money. For example, in the month of January alone I earned $8,150."

– Cindy C., Jacksonville, FL
From Crisp Dialog to Powerful Copy
The minute I opened the program, I knew I'd found my way to something that could change my life.
From page one, the program mentors emphasized that great copy should sound like the writer is chatting with the potential customer (your prospect). They called it the barstool test — write as if you're sitting next to your prospect on a barstool. In other words, in a conversational tone.
You mean like dialog? Suddenly it hit me that the transition from creative writer to copywriter might not be much of a leap.
Think about it: Even if you're a non-fiction writer, you rely on conversational style to connect with your readers.
No lofty words. No showing off knowledge. Just plain-spoken, clear English.
And, they talked about getting inside the heads of our prospects. To understand their emotions, to know what they really want, to see ways to solve their problems.
You do that already — every time you create a character. We authors shape words into sentences that go to the heart of human emotions — just like good copywriters do.
I'm smiling now because I know you're going to have the same "a-ha" experience I did. The fact is, you are uniquely qualified to be a high-paid copywriter.
And the best part is, thousands upon thousands of companies are out there eager to pay for your well-crafted sentences.
AWAI's Accelerated Program for Six-Figure Copywriting is so well thought-out that many copywriters start earning money before they are even completely finished with the program. That's one of the reasons why it's called "accelerated."
"Well, I got my first paid assignment — even before I'm done with the program! I've been telling various people I've networked with over the years what I'm up to … and that (led) to a real paying assignment. $3,000 for about one week's worth of writing — an email and direct-mail sales campaign. And, there will be more work on the heels of this project."

— Mike P., Coeur d'Alene, ID
The program is loaded with secrets and methods for producing great copy that are not found anywhere else — secrets AWAI's master copywriters and others unearthed through years of practice.
That was important to me because in the beginning I knew absolutely nothing about selling … unless you count "selling" a character or a plot twist to readers.
But, each section drew me through the material in an easy, almost automatic way. Before I knew it, I heard myself say, Oh, I get it!
You'll "get it," too. In a very short time, you'll learn:
What constitutes great copy and what so often makes it weak — plus plenty of samples so you can see for yourself.
How to figure out who you are selling to and what they care about — similar to creating characters.
How to craft headlines and leads that almost guarantee results — you even get a list of powerful words that make all the difference.
How to shape a promotion so that prospects are compelled to read every word — and feel good about buying your product.
How to weave a "golden thread" through your copy so that it reads as a complete story — with a compelling beginning, a convincing middle, and powerful end … sounds like a plot, doesn't it?
Plus, what kinds of copy you might be hired to write — and where you can find out how much to charge.
But, the program does not leave you there. The masters who wrote the program know that the next steps are just as important as the writing.
How to set up your business so that it's simple and easy to maintain.
What to do to market yourself – complete with step-by-step guides from experts who've done it themselves.
Where to find eager clients – you even get a list of 25 places to get hired immediately as a trained copywriter.
How to jump in with confidence and start making money.
Along the way, you'll find examples of copywriting already evaluated so you can see exactly what the writer has done effectively — every letter and promotion featured has already proven itself in the marketplace by bringing in high sales numbers.
A Surprise Benefit for Writers
Here's something amazing to watch for — it happened to me, and I'm betting it will happen to you, too:
I'd been practicing my copywriting for a few months when I noticed something about my fiction …
I was writing more quickly, smarter, more succinctly. Dialog flowed more freely.
I could suddenly hear my characters speak more clearly. Where I had struggled to get through each page of my novels before, I was now completing chapters at about twice the speed — and, they were much better than rough-draft quality!
The exercises in the "Six-Figure" program were forcing me to push past any blocks I had, into better writing.
I learned to cut to the chase without writing paragraph after paragraph of warm-up prose.
In other words, learning the ins and outs of powerful copywriting sharpened my ability to write my books, fiction and non-fiction alike … and to do it faster!
Surprise Benefit #2
The Enhanced Online Version
When I bought AWAI's Accelerated Program for Six-Figure Copywriting, it was available only as a binder that arrived in a box.
Frankly, I loved it, down to the watercolor painting on the front. I'd look at that painting and imagine myself sitting on that same beach at that same umbrella table. As I went through the program, I marked it up with sticky notes and yellow pens.
But, it's much easier and faster for you to get started because the program is now available electronically. The new version has so many additional features that I now use both! For one thing, the electronic program is interactive and always changing — that's worth a lot to me. I know I won't outgrow it.
Underneath the main text (you can tell I'm not exactly a techie) is layer after layer of additional information — samples, exercises for you to do right online, success clues, and insider tips.
Audio links embedded throughout the program even let the copy mentors speak to writers.
And, the Additional Program Materials, all free with the program, are worth hundreds of dollars … maybe thousands if you count their value down the road when they save you time or give you that one gem necessary to produce winning copy.
I can now do my work anywhere I have Internet access without carrying around a binder (yes, I still refer to the program, even though I'm now a professional). If you're like me, and still want the printed copy to put sticky notes all over, you can order that, too.
And the watercolor painting? That's on the first page of the electronic program, too.
Surprise Benefit #3
Associating With the Best
A few junior colleges and some online companies teach copywriting. When I chose AWAI's program, I assumed as a minimum I'd get adequate training.
What I didn't know was that writers who go through AWAI's Accelerated Program for Six-Figure Copywriting are recognized as having superior skills.
Here's what two of the highest-earning copywriters have to say:
"When I hire writers to do my e-books, my first choice is to find someone trained by AWAI. That way, I know I'm going to get a writer who understands how to use words for power and clarity, to shape the message for maximum effect, and to give me pretty much what I want the first time. There's no question that AWAI is the best."

— Bob Bly, author of over 100 books and copywriter
"The simple fact is, AWAI's Accelerated Program for Six-Figure Copywriting is hands down the best way I know to get working knowledge of the world's most effective copywriting techniques today. I won't even consider hiring a copy cub who hasn't (taken the program)."

— Clayton Makepeace, seven-figure copywriter
Yes, I worked hard because I had an urgent need to make money … and a novel to finish. But if you do the work, like I did, a career awaits that can set you free financially.
You can do this.
AWAI's Accelerated Program for Six-Figure Copywriting contains everything you need to get started in your new adventure. You'll get all the writing secrets, insider information, sample sales letters, and practice assignments shared by the giants of the industry.
More Than Taking a Class
But AWAI goes much further than that. When you buy the program, you also get membership into an exclusive club — an association of others who are learning along with you, and the experts who support them.
Included with your membership comes a free subscription to The Golden Thread, AWAI's weekly e-newsletter chocked full of writing tips, information on what you should charge, advice about the business end, success stories, and lots of job postings that are updated constantly.
"Just wanted to let you know one of my specs (job on speculation) led to a paying assignment — yay! They asked me to do a trial catalog ad for them and (said) they would pay me for it; and if they liked it, I might get more work. 30 minutes after I sent the completed copy to them, they sent me another one to do."

— Laura M., Phoenix, AZ
"I'm in my sixth month and I've already made more than three times the cost of the program [at that time about $1,500]. I landed jobs I learned about in The Golden Thread … and I'm confident both will result in more work from the clients."

— Harvey G., White House, TN
I read every single issue of The Golden Thread, and frequently print them off for my files — it's that valuable. Archives are available online, but I like my own hard copies to mark up.
Being plugged in to this comprehensive newsletter was how I first learned that online copywriting was the next big opportunity, allowing me to be more open to web clients.
Most days, I log onto AWAI's Members-Only Website just to see what's going on. I click around to see if there are new job listings and to check out the Member Forum.
And, it doesn't stop there if you want to do more — it's entirely up to you. For the past two years, I have also attended AWAI's annual FastTrack to Copywriting Success Bootcamp and Job Fair in Delray Beach, FL.
In each case, I earned enough money as a result (a client I met there or a contact I made) to more than pay for the mini-vacation.
"Overall, my experience with AWAI has been extraordinary. Within three months of attending Bootcamp, I landed my dream job … writing for a prominent doctor who is an author and has his own line of nutritional supplements."

— Jeff M., Wellington, FL
"Today, my first (paid) email sales letter was published online! This was directly a result of Job Fair … I've completed a second one for (the client) as well, and will soon start on my third and fourth."

— Cheryl M., Mercer Island, WA
And, in 2008, something amazing happened. I won AWAI's biggest prize, called the $10K Challenge … $10,000 in guaranteed work from AWAI. I had written the advertising promotion that resulted in the highest number of sales for the year (which I also got paid to write)! In only my second year!
The $10K Challenge is open to you, too, when you sign up for AWAI's Accelerated Program for Six-Figure Copywriting… plus, a lot of other paying assignments that are awarded every year.
You can absolutely become a copywriter even if you never get involved in any of these support activities. But, you may also have already discovered how isolating the writer's life can be.
Knowing I wasn't alone in my new venture made all the difference for me.
In fact, I now have a group of other motivated copywriters who meet by telephone to support each other and share our victories.
If you're used to having a critique group for your creative writing, you may already recognize the value of communicating frequently with like-minded writers.
AWAI can help with that, too, by getting you together with other copywriters interested in forming a mastermind group.
It's Time to Secure Your Future
Ultimately, of course, your success will be up to you. But, with the extensive materials AWAI provides, from the "Six-Figure" program to special reports and the resources on the website, the journey to financial freedom can be one of the most exciting you've ever taken.
That means you must first say "Yes" to AWAI's generous offer, now while it's available for a test drive at 79% off the retail price.
It also means when you receive your program, you open it and scan through it. Get an idea of what you'll be doing. Familiarize yourself with the format.
Although you can learn at your own pace, I found that reading Part 1, Getting Started as a Copywriter: The Opportunity & Lifestyle got me so excited that I couldn't wait to get started.
Say hello. Get acquainted with your new ticket to the real writer's life. The life where you no longer have to choose between your art and your living.
"This week I closed one assignment and have two good, unexpected leads. I've made more than I made in four or five years of writing books and magazine articles."

Bev H., Palm Bay, FL
Don't put it off …
$99.40 Can Get You Started …
When I first learned about AWAI's Accelerated Program for Six-Figure Copywriting, I assumed it would cost well over $1,000. Most programs of this magnitude do … sometimes a lot more.
So, when I discovered that it was available for only $497, I jumped on it. And, it's been money well spent. In fact, with my very first small job, I earned enough to pay for it and then some.
But now, the folks at AWAI have come up with something even better. For a limited time you can get started for only $99.40!
Through their time limited special offer — you can actually access the entire program, and give it a try risk-free for 30 days for just $99.40.
They'll give you complete access to everything I got –- just what you need to live the writer's life -- for a full 30 days. You can look through the program … start the learning process … learn about the direct-response business … and what the life of a work-from-anywhere, in-demand, highly paid copywriter is all about.
If it's not for you, let them know and they'll simply (and immediately) deactivate your access code and refund your $99.40 – no questions asked.
But if you want to continue with your copywriting training beyond the 30-day "try it out" period – and take advantage of all a lifetime of program updates, interactive learning opportunities, and ongoing access to writing jobs and industry news that are included – simply do nothing and they'll elevate you from "provisional" to "full-time" copywriter status for an additional $397.
AWAI will even break up that final payment into four monthly payments of $99.40, which they'll charge to your credit card for each of the three months following your 30-day trial.
In other words, for a total of $497, you can be well on your way to learning and mastering a skill that can transform your life – and your income – in so many ways.
In my mind, that's unbelievable — I mean, your very first job, even if it's a small one, will more than pay for this program.
And, if you prefer the print version, you can order that, too, for a little more.
You'll get everything you need to live the writer's life just like I did, including full online access to the program and the AWAI members-only website, all practice writing exercises, your email subscription to The Golden Thread, plus access to DirectResponseJobs.com (where real marketers come looking for up-and-coming copywriters) and, of course, your invaluable Hall of Fame catalog book, packed with some of the most successful sales letters of all time.
… Plus This Second Guarantee
But they're not finished guaranteeing your success just yet …
Even after your 30-day trial, AWAI still wants you to take a full year to get your writing career on track. And if it doesn't happen – you pay nothing.
Here's how it works:
Sign up now for just $99.40 and you'll have full access to the program for the next 30 days.
If you decide it's not for you, let them know and they'll refund your $99.40 in full – no questions asked.
But if you want to continue with the program and learn this invaluable skill that makes the perfect full-time — or part-time career, simply do nothing and on the 31st day of your membership, they'll charge your credit card an additional $99.40 for the next four months.
After that, you're through paying. You're a full member of AWAI's Accelerated Program for Six-Figure Copywriting – with lifetime access to the on-line program and all the benefits that come with it (including ongoing updates and additions).
Then take a full year to master the skills and grow your career. Work on the program and start landing clients.
If it's not everything you imagined – or if you happen to decide copywriting just isn't for you – let AWAI's Member Services know within that year and they'll send your $497 back … no questions asked.
Why are they going to such great lengths to ensure you're completely comfortable and satisfied with the opportunity they're offering you today?
It's because one thing they've learned over 17 years of showing people how to become successful copywriters is that their reputation is only as good as the people whose careers they help launch.
If you're serious about a writing career, they'll be there to help you master the skills whenever you need them.
But if it turns out it's not for you, the last thing they want is you left with that nagging feeling that you "wasted" your money.
That's why they've structured this offer the way they have:
You can try it for very little money up front … and no risk whatsoever.
Then take a full year to see if "the writer's life" is for you – again, with absolutely zero risk.
The Smartest $99.40 Any Author Will Ever Spend …
You'll relate to this: Four of us went out to dinner and a movie recently, and the bill came to $204.93! One could argue that the experience was worth a lot, but essentially that money is now gone … forever.
When you invest in yourself, the money you spend can keep on giving … multiplying many times over.
The satisfaction you get knowing you are making a substantial living for yourself and your family … and knowing you can go out to dinner and a movie as often as you'd like, without worrying about a $200 tab … are worth even more.
Yeah, but … !
By now, you may be saying, "This sounds intriguing, but how do I know copywriting is for me?"
Go For It … at Absolutely No Risk
When was the last time you were offered an education that you could return if you decided not to follow through? Never! Even if you read through AWAI's Accelerated Program for Six-Figure Copywriting, and own it for up to one full year!
Why does AWAI offer such an insane guarantee?
That's simple — because when you read the first section of this program, they know you'll be hooked like I was.
You'll see the incredible potential — especially for people like you who already know how to get words down on screen or on paper — to make the kind of money you once thought you could make only if you got lucky and produced a bestseller or blockbuster screenplay.
Your fellow writer,



Pat McCord
P.S. While we're on the topic of risk, AWAI has included a special report titled "How to Safely and Quickly Change Careers," by Valerie Young owner of ChangingCourse.com.
Her report is one of the bonuses you'll get free with your Accelerated Program for Six-Figure Copywriting. It's a must-read even if you are already a freelance writer working on a creative project.
I found it incredibly comforting to read the stories of other people who have taken bold steps to change their lives … and learn exactly how they did it.
And, one last comment from a successful copywriter …
"From the moment I began AWAI's program, I knew I was learning things that would change my life, and I was right. All my life I struggled to find a way that I could make a lot of money and be happy doing it. AWAI's program did that and more."

— Paul L., Ft. Lauderdale, FL
---
American Writers & Artists Institute
220 George Bush Blvd, Suite D
Delray Beach, FL 33444
(561) 278-5557 or (866) 879-2924
www.awai.com