71 Colleagues and I Were Ushered into the Conference Room and Handed Pink Slips … But I Walked Out Smiling
"Times are tough," we were told. "We need to cut expenses."
Minutes later, we each left the building carrying our personal belongings in a box.
It may sound strange, but I drove home happy.
That's because I knew that while everybody else would be pounding the pavement for a job … I had a secret, six-figure income in my back pocket.
I knew I could easily—and quickly—ramp up my side business and earn more than enough to cover that old paycheck. And do it on my own terms. No more boss. No more commute. No more uncertainty.
And if I can do it—without any special qualifications—so can you.
I'd like to show you how …
Dear Reader,
I remember it like it was yesterday: Folks who had worked for one, two, five … even 10 years were summarily dismissed … and faced finding a new job at the height of the Great Recession.
As a father of six, with another on the way, we had just signed a new rental lease the day before. We didn't have a big savings account. And our family's only full-time income had just evaporated.
Yet I couldn't have been more excited.
In fact, I drove home with a smile.
That's because I knew there was no job hunt in my future. Instead, I could simply shift my "side business" into high gear.
And that's exactly what I did.
Today, it continues to produce a stable six-figure income.
And I'm able to grow my earnings. In fact, I'll comfortably add an extra $30,000 to my bottom line this year.
I don't take it lightly that I make more than the average American earns in a year.
But the truth is: In the business I'm in, the great income is only the icing on the cake.
Today I have complete control over how much I earn, and where and when I work.
I woke up well rested this morning after a great night's sleep. No jarring alarm clock needed to start my day … I set the schedule and I hate alarm clocks.
Eased out of bed and padded quietly downstairs to put on a pot of coffee and read my morning devotions while the rest of the family slept on.
As my wife and sleepy-eyed boys eventually walked past my recliner, I reached over and gave them each a warm good morning hug. No rushing to try and beat traffic to get to my office.
Eventually I headed back upstairs with a fresh cup of coffee to find some well-paying projects waiting in my email. Picked one and got to "work." Took a midday break to go shopping with one of my boys. Then decided to round out the day with a little more "work" at Starbucks.
I knocked off a little before 4 p.m. because I had already completed the projects I chose to do today. The rest of my day and evening were for family.
Pretty typical day to be honest. Other days, I don't work at all.
Like last week, where three of our boys competed in a homeschool speech and debate tournament. I was one of the few dads able to stick around for the entire three-day event. And, I didn't have to ask a boss for permission to attend.
When there's nice weather, I may take the day to head to the beach or hike a nearby peak in the beautiful mountains near my New Hampshire home. Midweek, when everyone else is stuck in an office, is the best time to visit.
Don't get me wrong. I work. But it's enjoyable, satisfying work … making a real — even measurable — difference to my clients and their customers.
What's funny is how little it resembles the career I left when I walked out of that office building with my fellow laid-off coworkers.
As it turns out, I already had everything I needed to jump into this new career … and land on both feet.
So do you if you're reading this on any computer.
And, if you can coherently string two or three sentences together in plain English, you already have the main skill set to get started.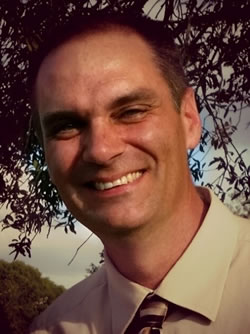 I'll tell you exactly what it is … and how easily you could join me and thousands of others from all walks of life who have taken back control of their own lives the same way … in a moment.
But first allow me to properly introduce myself.
My name is Steve Coombes. And every word of my story is true.
Now, I didn't start this business the day I was laid off. It was already earning extra money on the side.
I had devoted several hours a week to this "side hustle" at night, after the kids went to bed.
It was the year and a half of this very part-time side work that allowed me to drive home with confidence the day I was laid off from my well-paying IT job … and more than replace my former income in short order.
"Working VERY part-time (I'm still a full-time high school English teacher), I've just cleared over $40,000 in project fees in the past year."
— Kelly Richardson
And it's this same business that allows me to really be there for my family today.
Instead of doing those things most important for someone else, today I do those things that are most important for my family.
I attend our boys' midday chorus recitals, join them for out-of-state speech competitions, chaperone youth trips, and take family vacations on my terms — not an employer's.
In short, I have time for my family now.
Like I said, good money is only the icing on the cake. What's best is the lifestyle that lets you take care of what — and who — matters most to you.
Knowing the secret behind this lifestyle made all the difference for my family. And if this kind of lifestyle appeals to you, I invite you to join us …
Can You Write a Letter Like This One?
What business am I talking about? It's writing.
But not novels or poems or magazine articles or screenplays. Not the kind of writing you learn in school. It's something different altogether … something easier, really.
It's writing sales letters — like the one you're reading now.
If you can write a letter like this one … you, too, could be on your way to enjoying a quality of life most people only dream about.
You could work from wherever in the world you choose … the hours you prefer … and earn the kind of income doctors and lawyers earn — without the expensive degrees or the stress.
Plus, you could be confident you'd have a lucrative income … no matter what curveballs life throws at you.
A Legitimate, Lucrative Business …
I want to make one thing clear: This is not one of those get-rich-quick schemes you see advertised on late-night TV or in those work-from-home classified ads in the back of parenting magazines.
This is altogether different … a legitimate profession you've probably never even thought about.
But it turns out, there's a tremendous demand for people who write letters like this one. And it can pay well … very well.
Millions Are Spent on Writers Each Year … Even in Lean Times
Take a closer look at your mail.
"When I got that first letter telling me I could make $100,000 a year as a professional copywriter, I was skeptical. If I hadn't been so desperate … and so broke … I might have thrown it away. That was three years ago. This year, I claimed $134,408 on my income tax return — all from copywriting!"
— Monica Day
Philadelphia, PA
Chances are, every day you'll find at least one or two letters selling you something: a magazine, a credit card, a museum membership …
Or the letters ask you for a donation: to a political campaign, a charity event, the local food bank …
Copywriters write those letters … and they get their work from direct marketers. The direct-marketing industry is enormous … and growing. In fact, American marketers spent well over $100 BILLION on direct-response advertising just last year.
That's good news for copywriters. After all, somebody is going to have to write all those letters.
Why not you?
The Best-Kept Secret in Corporate America
The direct-mail companies that send out letters about their products are constantly on the lookout for top-notch copywriters (even when the economy is bad).
And they are willing to pay thousands of dollars for letters that really work. Let me explain …
Copywriting is often called "salesmanship in print." Only, instead of talking to one person, or even a roomful of people at a time, these letters are mailed — or emailed — to thousands and millions of people at one time.
A single successful sales letter can earn a company millions of dollars. And they often use the same letter over and over … As long as it keeps selling for them they'll continue mailing it out to new people.
That's why they're more than happy to pay writers like me $5,000, $7,500, even $10,000 or more to produce a simple sales letter.
A proven copywriter can earn between $50,000 and $250,000 a year without breaking a sweat. And I personally know several hardworking superstar copywriters who regularly take home $400,000, $500,000, or more.
Since becoming a copywriter, I've really enjoyed the little things that have made my life easier … and I've gotta say, tripling my income is something that I smile about every day."
— Leah Carson
But if "selling" doesn't fit your style, I have great news.
Thanks to the internet there has been a virtual explosion of online content … billions and billions of web pages, special reports, emails, and so on.
Companies are desperate to find writers who can get it all done.
I've lost count of how many special reports and web pages I've written for clients. These days you can make nearly as much for those as sales letters.
And every week I write special emails for clients — they take me as little as 30 minutes to write — and I get paid hundreds of dollars a pop for them.
You could easily do the same … In our industry, the sky's the limit on the ways you can get paid for your writing.
How to Take Your Six-Figure Cut of a $2.3 Trillion Industry
Let's say a typical working copywriter with a good track record earns $6,500 a letter. If she writes two letters a month, that adds up to $156,000 a year. Not bad, eh?
But it gets even better.
When a letter is successful — in other words, lots of people respond to it, and it makes money — it becomes what's called a control. Naturally, the marketing department is thrilled to have this cash cow of a letter in hand. So they mail it again … and again … and again …
The copywriter who wrote that letter is also thrilled. Because for every control that's mailed to a household, the writer gets a cut of the action — a royalty.
That's where a copywriter's income starts to add up.
You see, that royalty is typically 2 or 3 cents for each piece mailed. And the thing is, large consumer-marketing firms will mail 1, 2, even 3 million letters a year if a control is really successful.
At some publishing houses, marketing managers regularly send out 250,000 copies of a control … every six weeks. That comes to more than 2 million copies mailed over the course of a year. If the copywriter keeps the control that whole time and earns just 2 cents for each piece mailed, that adds up to an extra $40,000 — on one letter alone.
Companies Are Constantly in Need of Good Copywriters
The thing is, there are hundreds of direct-marketing companies like those. And millions of other businesses who need new sales copy at least occasionally.
Some industry reports estimate there are more than a thousand new sales letters written every day.
"Funds raised by the letters I write make a real difference in the lives of less fortunate children. Yes, I'm well paid for it — but the money's nothing compared to waking up and feeling good about the contribution I'm making each and every day."
— Mary McNamara
With more and more companies selling their products online and through email, the need for proven copywriters is greater than ever.
In fact, the online segment of the industry is growing at supersonic speed. The spending on digital marketing is set to hit $118 BILLION in the next three years.
And the same sort of royalty deals that are in place when a letter mails through the Post Office work for online mailings, too. When you're a copywriter, you typically share in the profits, getting 2-5% of the online revenues your letter generates — on top of the up-front fee you get for writing the letter in the first place.
Direct-marketing growth easily outpaces U.S. economic growth … in bad years and good … which means there is always a strong need for top-notch copywriters.
Think of it this way: A company may be laying off staff, but it still has to tell potential buyers about its products.
And in lean times, when advertising budgets can be on the chopping block, what happens is that companies turn more and more to direct-response advertising. They turn to letters like this one.
That's because the results are measurable.
Here's what I mean: If you place an ad on TV, it's hard to know exactly how effective it is. Sure, maybe sales go up. But it's hard to tell if it's because of that ad or because of other factors. And ads are notoriously expensive to produce and air.
On the other hand, when you advertise through direct mail, you put a code on the letter, and you can track readers' response.
So if you're the marketing manager, you can go to your higher-ups and say, "Hey, don't trim our budget. We're spending efficiently. We paid a copywriter $X for this letter, and it brought in $Y in sales. We're efficient. We're bringing in customers. And we can tell you exactly how many."
You see what I mean?
Marketing departments can quantify and justify their direct-marketing expenses in a way they can't other advertising. Studies show that, on average, every $1 spent on direct marketing returns more than $12 in revenue. Compare that to the $5 Return on Investment non-direct marketing expenditures bring in. You can see why marketing managers like the direct-response option.
Bottom line: If you can write a letter like this one … you could be on your way to an income that offers you financial security and a flexible schedule … no matter how lean the economy gets.
The Formula for a Recession-Proof, Six-Figure Income
"I've always wanted to write, but thought you'd starve to death unless you were Stephen King or someone like that. Then I discovered copywriting. It's challenging, extremely interesting, and allows me to live my life the way I've always dreamed of. At the end of this year, my husband and I (and our Chihuahua puppy Jack) will move into our 37-foot motorhome and begin living our dream, full-time RVing lifestyle.
"We've built my office into the back so I can work from anywhere. This career gives me the financial freedom to pursue this dream and the way to work from wherever I choose. It doesn't get any better than that!"
— Vicky Heron
How lucrative, exactly? Let's go back for a minute to our copywriter who is writing two letters a month. That works out to 24 letters a year at $6,500 each. So she's making $156,000 in up-front writing fees. Plus, she's augmenting that income with royalties.
To be fair, not all of her letters will become controls — even the very top copywriters don't hit a home run every time. So let's say one in three becomes a control. That means that she can claim eight controls in a year.
And let's be conservative and say that each letter is mailed to half a million people and she earns 2 cents per piece mailed. That's 4 million letters times 2 cents. It comes to 8 million cents … or $80,000.
So this copywriter is making $156,000 in writing fees. And she's making another $80,000 in royalties. Altogether, that's $236,000 a year for writing two letters a month.
No long commute to work. No office politics. No perpetual fear of unemployment.
And the freedom to work from anywhere … or just take the day off whenever you'd like to climb the nearest mountain.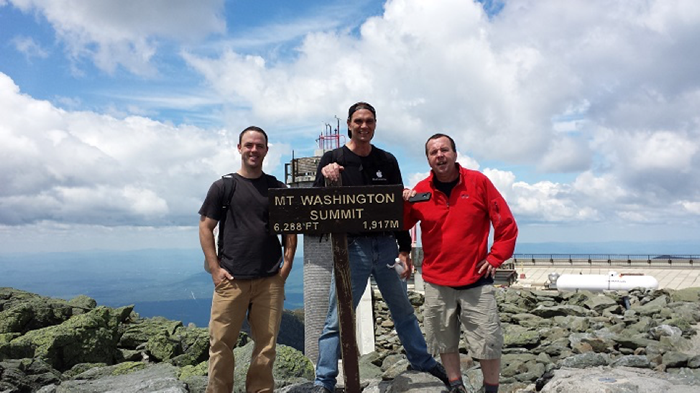 The Grass Really is Greener
As far as I'm concerned, copywriting is the best job in the world.
There's no dress code. Half the time I work in my pajamas until lunchtime because they're comfortable. And the commute is about 17 steps.
Unlike dads who have to punch a clock, as I mentioned, I have the freedom to accompany our homeschooled boys to their multi-day speech and debate tournaments across the nation and midday chorus performances at local nursing homes.
Whenever I feel like going somewhere, I do. I just throw my laptop into the carry bag and get in the truck.
I feel as if my life is, well, mine. My time is mine. My destiny is of my making. It's not that I don't work hard, it's just that I'm in control.
Do you ever dream about this mythical "other life" where somehow all the bills get paid … and so you get to be a photographer, or write books, or play golf … or whatever it is you'd rather be doing than going to your job every day?
Copywriting makes that possible.
You Don't Even Have to Know How to Write
Plus, you don't really have to know how to write. You can't be illiterate. You need a basic understanding of English and a willingness to learn.
"Unbelievable! I practically fell off my chair when Lori emailed the amount of money I would be receiving on my next royalty check — $4,465.13. What a cool feeling knowing I am still getting paid for a sales letter I wrote over a year ago. Now, that's what I call passive income! Thank you again for this opportunity!"
— Peter F.
But you don't need to know the usage rules for nouns and prepositions and verbs. You don't need to be a champion speller. (I know enough to use the spell-check on my computer. And companies have proofreaders to look over copy before it gets mailed.)
With copywriting, you're not aiming to be the next Hemingway. Your mission is simply to convince somebody that the product or service you're talking about is worthwhile. You point out the benefits. You talk to your reader … just like you would if he were sitting across the table from you at lunch.
If you've ever convinced a friend to try out a new restaurant or shop at a store she might not have given a second glance, then you can be a copywriter.
It's about being persuasive. Get somebody to respond to an offer, and you've done your job.
You Can Live the American Dream …
What's more, copywriting is a great equalizer. Because the companies that hire copywriters are interested only in copy that makes them money. They genuinely don't care what you look like or where you come from.
You could be 21 or 63 … fat, skinny … black, white … male, female. It honestly doesn't matter.
If you deliver copy that a marketer can mail at a profit, she'll come back for more. Simple as that.
Copywriters come from all walks of life … tailors … opera singers … doctors … bartenders … engineers … retirees … sales clerks … comedians … stay-at-home moms … hopeful novelists … carpenters …
In other words, before they traded in their jobs for "the good life" … they looked a lot like you.
It's just that when they saw an opportunity to enjoy more control over their time and their lives … a better balance of family and friends and work … a level of job security nearly unheard of elsewhere … the possibility of real wealth … they grabbed it.
From $12,000 a Year to $16,000 a Month …
Take Don Mahoney.
"Thank you all so much for introducing me to the world of freelance copywriting. I would never have believed I could make this kind of money working from home a few hours a day. I enjoy the work, and I'm making enough per hour to meet my financial goals and still have enough time left over to homeschool my kids! What a blessing!"
— Margaret B.
Tigard, OR
He was a cabinet-maker barely eking out a living in upstate New York — never finished college. He enjoyed the work well enough, but the dust and chemicals were killing him. He'd go home at night wheezing, unable to draw a full breath. And his back was giving out.
During the recession in the early 90's, he got hit hard. His last year in the woodshop, he made just $12,245.
But then he ran into a boyhood friend he hadn't seen in 20 years. That friend introduced him to the secrets of powerful copywriting.
Don used to live in a two-bedroom apartment in a crummy part of town. A year after learning the powerful copywriting secrets, he moved to Florida and started writing copy, eventually earning $300,000 writing letters from his Miami Beach home. One year, he even decided to take it easy and still made $105,453.83 writing sales letters … working one week a month.
From $6 an Hour to $400,000 a Year
Don's is not the only rags-to-riches story …
Since 1994, when Paul Hollingshead started writing sales letters for a living, he has generated more than $200 million in sales and taken home well over $2.1 million himself.
He lives in a mountain-view home in rural Vermont … enjoying a life that, just a handful of years ago, he would never have predicted.
You see, before Paul became a copywriter, he was just another directionless 35-year-old. He'd tried his hand at all sorts of things … sales, construction, retail. And things weren't looking up. He was stocking dog food at the local Publix grocery store for $6 an hour when he answered a Want Ad for a copywriter listed in the newspaper classifieds.
In response, he got a personal call from a man who changed his life … the same childhood friend who changed Don Mahoney's life …
… and, as it happens, the same man whose secrets I've used to become a copywriter, too.
Meet the Man Who Could Turn Even Frankenstein into a Copywriter
"I was already a successful copywriter when I met Mark Ford. But the secrets he taught me brought me to the next level — and increased my income by over 63% the next year! If you get the opportunity to learn from this man, jump on it!"
— Parris Lampropoulos,
Professional Copywriter
His name is Mark Ford (he also goes by his pen name, Michael Masterson). He's arguably one of the most successful business builders in America. Mark has been an entrepreneur for more than 30 years, and in our industry, he's a legend.
He and the writers he has trained have sold over $1 billion worth of products and services through the mail. As a result, he's a millionaire many times over.
Yet what really sets him apart from other top-tier copywriters is his gift for teaching.
Mark probably knows as much about copywriting as anybody could … he's an expert in his field, a Master Copywriter. Yet he has a knack for making sophisticated, hard-won insights accessible to the Average Joe-people like Don and Paul and me.
Mark literally wrote the book on the secrets of copywriting … the secrets that make the difference between producing copy that's merely adequate and copy that blows away the competition … and enables the envious lifestyle I enjoy today.
(I'll give you an example: A few years ago, I wrote a letter offering a free trial for a paid newsletter to customers as they bought other products. Using the secrets I learned from Mark, my new letter "sells" 15% of those who see it on accepting the free trial … up from my client's previous letter's 4%. My letter is still their control and, needless to say, they're thrilled … and continue to hire me to write more for them every month.)
Learn From the Greatest Minds in the Business
In the summer of 1996, Mark got together with his protégées, Don and Paul, and the three of them began collecting all their most useful copywriting techniques to create a formal program that would not only reveal the keys to powerful copy … but teach people (teach anybody with the inclination) how to succeed in this lucrative industry.
They figured if Mark could teach the two of them … he could teach anyone. It took over a year to put together, and in the years since then, it's been revised, expanded, and retooled several times.
Today, AWAI's Accelerated Program for Six-Figure Copywriting contains every inside secret Mark ever used — including the ones that catapulted Don and Paul from down-and-out laborers to accomplished, sought-after copywriters earning six-figures a year.
And not only that, but once they'd catalogued all Mark's own secrets … they picked up the phone and started calling other "heavy-hitters" in the direct-mail business to ask them to share their best and most powerful secrets, too. And they did … with pleasure.
It was The Accelerated Program for Six-Figure Copywriting that launched my business several years ago … and, believe it or not, it's been improved even more since then.
Master Writers Are Hard to Find …
"If I were starting out as a copywriter today, here's what I would do … Join AWAI's copywriting program. You'll get the nuts and bolts of copywriting. You'll learn a copywriting formula that's proven successful. Plus, you'll get to meet other aspiring and established copywriters. And the folks at AWAI really work hard to help you succeed."
— Carline Anglade-Cole
Million-Dollar Copywriter
Why would they willingly reveal their most important copywriting secrets … the secrets that make their copy so much better than most writers' … the secrets that have earned them millions of dollars?
Their friendship with Mark surely played a part. But beyond that, many of them own direct-marketing companies themselves. And they're always on the lookout for top-notch copywriters. In other words: They're hiring … and they want to hire the very best.
The truth is, copywriters aren't an endangered species. But what companies really want isn't just any old copywriter. Companies want to pay Master Copywriters to write breakthrough letters that bring in serious profits. (In a down economy, that's more important than ever.) And that's the kind of copywriter this program produces.
The secrets that AWAI's Accelerated Program for Six-Figure Copywriting teaches, you won't find in any book … and you can't learn this stuff in any university course. It just isn't taught.
Industry insiders know that. And their response to this program has been incredibly enthusiastic …
This is "The Best Program on Copywriting … Ever"
Robert Bly, author of 100 books on writing and marketing, including the best-selling Copywriter's Handbook said …
"This is the best program on copywriting I have ever seen anywhere, in any form. Anyone who wants to get into direct-response copywriting would benefit enormously from taking it …"
In the industry, this program enjoys a reputation for producing really excellent writers … people who, right out of the gate, write the kind of winning letters most average copywriters will never master.
And it's not just new copywriters benefitting from AWAI's secrets. Lots of professional copywriters and industry experts have discovered the power of this program and have used it to boost their own businesses.
"Your copywriting program has made a big difference for me. I've applied your copywriting principles to our website, conversations, and proposals — and it's starting to pay off. For example, we recently signed a one-year retainer agreement worth $60,000." — Joan Huyser-Honig, Huyser-Honig Creative Services
"As a marketer who has hundreds of copywriting resources on his shelf — I'll tell you AWAI knows their stuff!" — Yanik Silver, surefiremarketing.com
"Let me say that I LOVE LOVE LOVE LOVE LOVE the Copywriting program materials and the brilliance behind it. Bravo!" — Traci Robertson, President, The Bottom Line
"Most copywriters will tell you there are proven, specific techniques behind the art of persuasion. The same ideas that hide behind the 'junk mail' you find in your mailbox everyday are the same ideas you can use to boost your query letters and grab an editor's attention.
AWAI has not only uncovered these secrets, but they've managed to put them all together in an easy-to-follow program. I worked as a consultant for a large corporation for over 12 years. While employed there, I had the opportunity to go through many 'consulting' or 'sales' courses that cost literally THOUSANDS of dollars. Through those courses, I only learned a fraction of what's contained in the AWAI program." — Dan Case, Editor, Writing for DOLLARS!
What You Can Learn From the Best in the Business
"My goal when I set out seven years ago was to build a flexible, enjoyable, profitable copywriting business that would integrate well with my life as a busy mom of four. Today, I work about 30 hours a week and earn a good income doing so. And of course, I love my work.
"Most of my work is in the natural health field, but I also do some financial writing, plus an occasional project for other industries. I write copy for websites, ads, sell sheets, postcards, newsletters, package and label copy, and brochures.
"The copywriting field is so broad and deep and vast that aspiring copywriters shouldn't have any trouble carving out a niche they enjoy."
— Eileen Coale
Annapolis, MD
This program is, without question, the best … fastest … and easiest way to go from where you are right now to being a successful, working, well-paid copywriter.
It contains every technique … every secret … every idea … every writing tip the best copywriters in the country rely on. You'll learn things like the hidden structure that will make your sales letter irresistible, powerful, and persuasive.
You'll find out how you can easily incorporate into your copy certain core beliefs your readers hold … so it's impossible for them to say "no" to your offer …
Not only does it explain why "conversational writing" — writing the way you talk — is so important, but it actually teaches you how to do it.
Plus, the program reveals foolproof formulas that take the mystery out of what to say next.
Maybe the most critical thing this program teaches, though, is the three fundamental rules of selling. Once you absorb them, you'll find they influence everything you write.
When these ideas become second nature, that's when you'll start to see your letters becoming controls … and start earning the royalties that lead to big bucks … and financial security. No matter how insecure the economy is.
Plus, What You Need to Know About Getting … And Keeping Clients
The program includes something else that's critical, too: Expert advice and step-by-step details about how to land clients … so you've always got the security of work that pays well, no matter how many pink slips you see handed out around you.
It teaches you eight ways you can keep clients so happy, so you always have more work available than you can handle … and 10 surefire ways to find prospective clients in your hometown.
But even if you're in a small town … or traveling … you'll find that it's easy to connect with good clients. All sorts of companies rely on direct-response … it's just a matter of knowing where to look for them. So the program also shows you 25 places to find clients — and what to say when you find them so that you're the one they want above all others.
I can tell you from my own experience that this is real-world wisdom. I've followed this advice, and I could write 24 hours a day if I were so inclined. Rarely does a week go by when I don't turn work away.
A Lively Road to Financial Independence
If you really want to be a success at something, there's no better way to get a jump-start than to learn from the very best. Studying top-level copy under the guidance of AWAI's program is like learning to play golf in the care of Jack Nicklaus.
"There's more selling power in this program than in all of the books on display at a typical Barnes & Noble!"
— Roger C. Parker
Author of Looking Good in Print
"The writing life — copywriting and writing in general — has been extremely good to me. A terrific way to make a living. And, as a 'teacher,' I've been helping businesspeople, entrepreneurs, authors, consultants, and others create their ideal business lives for decades. In looking for the best possible forum to share my experience and ideas, I could not have found a better home than AWAI."
— Dan Kennedy
The Millionaire Maker
Of course, you do have to apply yourself. You wouldn't expect to stroll out onto a golf course and play six under par if you'd never actually put a club in your hand or taken a swing. You have to practice. Professional athletes, musicians, dancers … they practice all the time. It's what allows them to master their crafts.
With copywriting, it's no different. If you really want to hone your skills and achieve expert status, you've got to actually put words to paper.
But let me reassure you: Copywriting is something anybody can master. It's a matter of understanding the internal structure of a powerful sales letter and focusing on the benefit to your reader. Persuasion — a copywriter's job — is all about showing a reader what's in it for him.
That skill comes easily with this program … in large part because it is so engaging. It's lively and funny, and it reads more like an enjoyable novel than a book teaching you the skills that can lead you to financial independence.
Not only are people never bored while they're working through this program … they aren't bored after, either.
They're too busy earning income … and enjoying their newfound freedom …
You, Too Can Transform Your Life … Just Like These Folks …
That's the real beauty of this program: The folks who work hard to apply the lessons it teaches and who systematically practice what they've learned … they start to see success immediately.
Like these guys …
Kieran D. boosted his income from $18,000 to $50,000 in two years. Kieran was struggling to make $18,000 a year writing fiction books and articles for newspapers. But within two years of completing the program, he was making $50,000 a year as a copywriter … and now he can devote the majority of his time to his first love: writing stories for young adults.
Beth E., a former seamstress from Minnesota, earned more from her first copywriting assignment — which only took her two days to complete — than she used to make in three weeks hemming pants. "I've made WAY more so far this month than I did in my best month of tailoring … and I live in rural Minnesota," she says. "If I can find work here, AWAI members shouldn't have trouble finding work anywhere."
Jason G. was selling pizza slices … barely covering his rent … before he discovered copywriting. Now he's living and working as a freelance copywriter and traveling and living overseas in places like Paris … New York City … Cambodia … Miami Beach … Dublin … Panama City … even an island off the coast of Thailand …
Michael S. went from earning $1,000 a week to $10,000 a month. A college dropout, Michael had a small business that was puttering along before he took AWAI's program. Now it has really taken off. He says: "I thought I was a pretty smart copywriter, making $1,000 a week with my 'niche' specialty, writing space ads. But just one concept learned from Mark Ford — the Four U's© — has rocketed my little at-home business into the $10,000-a-month club."
"$10K Challenge" How to Make Your First $10,000 … Before You Even Finish the Program!
AWAI really does "put their money where their mouth is." Every year, they extend an open invitation for AWAI members to write a sales letter for AWAI's Accelerated Program for Six-Figure Copywriting.
The offer is simple and straightforward. You write a letter that beats their current "control" promo, and they'll pay you $10,000 to write even more for them.
I should know … I've done it.
That offer is available to all AWAI members … and now they've even expanded it to give you many more opportunities to get paying assignments from them … no matter where you are on your journey to becoming a six-figure copywriter.
When you become a member of the program, you'll get all the details about the new-and-improved "$10K Challenge" — everything you need to write a sales letter for this program as well as a variety of other assignments. You'll find industry stats, program details, testimonials, insider tips, and secrets for completing each project.
This is a serious opportunity to earn hundreds or even thousands of dollars — before you even finish the program.
Joshua Boswell won AWAI's "$10K Challenge" in 2006. Today, he makes well over $300,000 a year working from the farm he lives on with his wife and 11 children. He says …
"When I first entered the world of copywriting, I was hungry … almost desperate … for writing assignments. I needed money and I needed writing samples. I think most of us are that way at first. That is what makes the '$10K Challenge' AWAI has put together so amazing. You can start earning money, create a very nice portfolio, and get ongoing feedback from the masters even before you finish the basic writing program. I'm so thankful for this opportunity!"
An Interactive System and a Built-in Support Network
This copywriting program guides you through the secret architecture that supports the most powerful letters. It gives you all the tools you need to make sure you are always in demand. Plus, it has you build a direct-response letter of your own as you work through the program material.
This is not like some courses you may have seen — where you get some book in the mail, and then that's it … good luck, hope it works for you.
(For that matter, it's not like most universities either, where you get your degree and then it's out into the real world with no practical guidance.)
Instead, here you get a whole network of built-in support. As a member of AWAI's Accelerated Program for Six-Figure Copywriting …
You'll immediately start receiving your FREE subscription to The Golden Thread — AWAI's very popular e-letter featuring writing tips, advice, and success stories. It's edited by a working copywriter. So every issue includes practical, real-world advice.
You'll gain access to AWAI's Members-Only Website — where you can pick up even more tips and strategies … check out the latest job list … or find past issues of The Golden Thread. There's a very good Frequently Asked Questions section there, too. So if you're not sure about an exercise you're working on … or about an industry niche … or whatever it might be, you'll find the answer written in plain English.
You'll also get membership in the AWAI Member Forum, where AWAIers meet and talk about their new copywriting careers, build friendships, and form copy circles and buddy programs. It's a great place for you to connect with like-minded people, share ideas, and get timely feedback on the projects you're working on.
Then there's AWAI's Annual Copywriter's Bootcamp and Job Fair, which is fast becoming the place for the industry to send new writers and marketing people for training. This event also attracts a lot of marketing professionals searching for up-and-coming copywriters, too. And every year, people just like you land incredible jobs that lead to more jobs that lead to real success. This four-day event sells out every year — but AWAI members get first priority and a significant discount.
You also gain access to DirectResponseJobs.com, which is an exclusive Online Job Board that connects marketers who need letters written with people like you willing to write them. Because the industry insiders so respect this copywriting program, they're eager to get their hands on folks who understand the secrets it teaches. So they place ads with this service. As part of the AWAI community, you have full, exclusive access to them. And it's absolutely free.
Sometimes Value Really is Easy to Spot
I can't guarantee you'll become a highly-paid copywriter. That is entirely up to you … and how well you apply the simple lessons and techniques this program teaches.
But I can say with confidence that it will deliver to you all the tools you need to make it happen … including the jobs.
"We're always looking for good writers. Without them, we don't have a business. I'm especially interested in people who took AWAI's copywriting program. I know they've been trained by true masters. When I'm contacted by someone who has completed this program, believe me, I always take their call."
— Julia Guth
Executive Director of The Oxford Club
So even when the economy stumbles, you'll have every tool you need to take control over your own future.
I still remember that awful feeling that, in uncertain times, your family's well-being could just evaporate tomorrow. That heavy sense you're at the mercy of a situation beyond your control.
But with AWAI's Accelerated Program for Six-Figure Copywriting, you can simply step away from that uncertainty. Step over the line to join me in a place where you can take control of your own destiny. Frankly: Nobody else is going to do it for you.
Over here in my world, even when the news headlines may be dismal, I know I can earn an income. My family is going to be just fine. Better than fine.
Now, usually the opportunity to make a six-figure income comes attached to a university degree (and often a graduate degree) at a cost of at least $60,000.
But sadly, these days even that kind of investment is no guarantee of a job.
Now the good news is that this copywriting program doesn't cost $60,000 — though it's worth at least that.
Because not only does it prepare you to generate a lucrative, recession-proof income … and give you the skills you need to build financial independence …
… but it also guarantees you a quality of life you'll never find in the 9-to-5 world, with the flexibility to live anywhere and work as much or as little as you choose.
I'm not sure you can even put a price on that kind of freedom.
$99.40 Can Get You Started …
This program — the most comprehensive, well-respected copywriting program available — costs less than $1,000. Less than you'd pay for just one university credit.
In fact, the total regular price for AWAI's Accelerated Program for Six-Figure Copywriting is just $497. (A fee, I should point out, that you could easily earn back on your first project.)
But now, the folks at AWAI have come up with something even better. For a limited time, you can get started for only $99.40!
Through their time-limited special offer — you can actually access the entire program, and give it a try risk-free for 30 days for just $99.40.
They'll give you complete access to everything you need to live the writer's life — for a full 30 days. You can look through the program … start the learning process … learn about the direct-response business … and what the life of a work-from-anywhere, in-demand, highly paid copywriter is all about.
If it's not for you, let them know and they'll simply (and immediately) deactivate your access code and refund your $99.40 — no questions asked.
But if you want to continue with your copywriting training beyond the 30-day "try it out" period — and take advantage of all a lifetime of program updates, interactive learning opportunities, and ongoing access to writing jobs and industry news that are included — simply do nothing and they'll elevate you from "provisional" to "full-time" copywriter status for an additional $397.
AWAI will even break up that final payment into four monthly payments of $99.40, which they'll charge to your credit card for each of the four months following your 30-day trial.
In other words, for a total of $497, spread out over five months, you can be well on your way to learning and mastering a skill that can transform your life — and your income — in so many ways.
That gives you access to everything you need to live the writer's life, including — full online access to the program, your first practice writing assignments, the $10K Challenge, the AWAI members-only website and forum, the weekly Golden Thread dispatches, and free access to DirectResponseJobs.com.
… There's Zero Risk to You
But they're not finished guaranteeing your success just yet …
Even after your 30-day trial, AWAI still wants you to take a full year to get your writing career on track. And if it doesn't happen — you pay nothing.
Here's how it works:
Sign up now for just $99.40 and you'll have full access to the program for the next 30 days.
If you decide it's not for you, let them know and they'll refund your $99.40 in full — no questions asked.
But if you want to continue with the program and learn this invaluable skill that makes the perfect full-time — or part-time career, simply do nothing and on the 31st day of your membership, they'll charge your credit card an additional $99.40 for the next four months.
After that, you're through paying. You're a full member of AWAI's Accelerated Program for Six-Figure Copywriting — with lifetime access to the online program and all the benefits that come with it (including ongoing updates and additions).
Then take a full year to master the skills and grow your career. Work on the program and start landing clients.
I think you'll be impressed with what you discover and the opportunities this program delivers to you for a better, more lucrative life where you're in charge.
But if you decide this writer's life is not everything you imagined — or if you come to the conclusion that copywriting just isn't for you after all — simply let the AWAI Member Services team know within a year, and they'll send you back your $497 … no fuss, no questions asked.
A full year's guarantee. Because these guys stand by their promises.
A Good-Value Investment in Yourself and Your Future
This could well be the best $497 you ever spend. It's a small investment to make in yourself … which hands you a very real opportunity to learn a marketable skill you can use to earn a nice six-figure income for the rest of your life.
If you're ready to put the "workaday life" behind you — and choose a lifestyle that's richer, freer, and infinitely more rewarding, try AWAI's Accelerated Program for Six-Figure Copywriting today.
For about 1/100th the cost of an MBA … you can launch a career that offers a level of job security nearly unheard of elsewhere … the possibility of real wealth … more control over your own time … a better balance of family and friends and work …
When you act now, AWAI will send you something extra as well …
Fast-Reply Bonus:
AWAI's Direct Mail Hall of Fame
Agree to give this program a try through this special deal today, and you'll ALSO receive access to AWAI's Direct Mail Hall of Fame: Great Selling Ideas from Super Successful Direct Mail Letters and Direct Response Ads.
This collection contains some of the greatest sales letters ever written — letters that have earned millions and millions of dollars for the companies that mailed them (and the copywriters who wrote them).
But to my mind, the best thing about this collection is that sentences are circled and underlined, and there are notes in the margins. It shows you exactly why each letter is so successful … and teaches you how you can model your own letters after them.
It's the perfect companion to AWAI's Accelerated Program for Six-Figure Copywriting and with this special deal available today, it's yours, FREE, as part of the package.
An Opportunity You Can't Afford to Ignore
What I'm suggesting today is a very modest investment … for the skills that can deliver a lifetime of financial security in an uncertain world.
"As publisher of five newsletters with tens of thousands of customers worldwide, I'm constantly looking for writers. It's not unusual for me to pay $2,000, $3,000, even $8,000 for a single letter if I know it will bring in money for my company. As a copywriter myself, I know AWAI's program is good. Anyone who completes the program and can write a strong sales letter can always work with me."
— James DiGeorgia
DiGeorgia & Associates,
publisher of 21st Century Investor
You know, most people who earn the kind of income I do work a lot harder for it than I do. I'm not saying I don't work hard. I do. There are nights when I'm up late writing after I've tucked the kids into bed. And it's not unusual for me to be sitting at my desk in the early hours while the house is still quiet.
But I'm not a doctor who's on call every third night. And I didn't have to toil through medical school, either. I'm not an attorney who has to account for my billable hours every 15 minutes. I don't have to put a suit on and stand up in court and "play the game."
Yet I earn the same kind of income those guys do. Only I do it from home. I do it on my own terms.
If you can write a letter like this one … and you're eager to make a change in your life and better protect yourself and your family, even in hard times … then sign up today, and start living the life you deserve.
Simply click on the link below, or if you'd prefer to place your order with a live person, call the AWAI offices (they're in Florida, on Eastern Time) and talk with one of their friendly Member Services reps at 1-866-879-2924 during regular business hours. (It's a toll-free call.)
Remember, there's no risk for an entire year. And a new life of freedom and control to gain.
Click below now to get started immediately.
Sincerely,



Steve Coombes
Freelance Copywriter
P.S. "Life is too short to spend toiling at a job that pays the bills but doesn't feed your spirit." I like that sentiment.
And it's one shared by the author of a special report you'll receive — in addition to everything else — when you give AWAI's copywriting program a try today. The report is called How to Safely and Quickly Change Careers.
Inside, you'll discover the easiest and most effective ways to get from where you are today to the life you've always dreamed about. Included are lots of examples of folks who have made the leap already … and lessons they've learned that will help make your transition to top-tier copywriter easier.
Plus, there's even a checklist of questions to ask yourself and steps to take before you make any radical change … so your transition to your new life is smooth and enjoyable.
To get your own copy of this excellent resource — at no charge — simply click below today, and AWAI will send it your way. And no matter what you decide about the copywriting program, this useful guide is yours to keep.
---
American Writers & Artists Institute
220 George Bush Blvd, Suite D
Delray Beach, FL 33444
(561) 278-5557 or (866) 879-2924
www.awai.com