Handle Every Project Like a Pro From Start to Finish With These Essential Templates for Your Copywriting Business
Every Important Project Proposal, Invoice, Email, Checklist, and Agreement… All Ready to Go!

Dear Reader,
Running a successful copywriting business involves more than writing copy.
It requires clear and professional client communications. And an ability to properly manage the "business end" of your projects.
You could spend hours drafting responses to client inquiries. Days preparing proposals. And years developing the perfect system to prevent embarrassing mistakes from making it in front of your clients.
Some copywriters never get it right.
But every one of these business-critical details are taken care of for you in AWAI's Essential Templates for Your Copywriting Business.
Your Turnkey System for Copywriting Business Success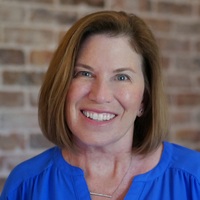 Hi. Katie Yeakle here.
As Executive Director at AWAI, my priority is ensuring you have every tool you need to live the writer's life.
That's why we've distilled years of copywriting business excellence into a set of ready-to-use templates. Every detail from starting a new project through copy delivery is included. Nothing is left out.
Yes, these templates save time.
They streamline your business processes.
And, they add structure to your day-to-day operations.
But most importantly, they ensure your daily client interactions reflect positively on you as a professional copywriter.
Use them and you'll never be at a loss for the right questions to ask. You won't hesitate indecisively over project terms. And you'll be sure to take the right steps to help secure your next project.
In short, these Essential Templates let you automate your business communications so you can focus on writing great copy and earning more money.
No More Project Management Headaches
Whether you're kicking off a new project or wrapping one up, the "Business & Billing Templates" will help you keep every project on track.
New Prospect Intake Checklist
Your first phone call sets the tone for your entire client relationship. Your New Prospect Intake Checklist will keep you on track. Know all the right questions to ask, and sound like a confident professional. Your client will know every aspect of their project has been considered when you send over your proposal.
Project Terms of Agreement
Avoid unpleasant surprises by clearly defining project terms: who owns the copy, when and how you get paid, legal responsibilities, and more. This concise yet comprehensive agreement covers it all without needing to hire a lawyer. Having the wording for a project agreement eliminates one of the biggest worries for most freelancers. (This alone is worth the cost of the program!)
Project Proposal
Your project proposal isn't a price quote. It's a sales letter! This done-for-you Project Proposal Template spells out every detail, and reminds your prospect why hiring you is a no-brainer.
Fee Schedule
Professionals don't pull rates out of thin air. They have a fee schedule. This template covers all the most common writing projects. Plus, it helps you negotiate well so you don't leave money on the table.
Retainer Terms of Agreement
Retainers earn you income month after month. This template covers all the important details, including deadlines, payment schedules, and cancellation terms.
Invoice
Fire off an invoice in moments with this pre-structured template. Be sure to use the quick tip inside to get paid several days earlier than usual.
Wow Your Clients With Your Copy
The "Copy Creation" Essential Templates will put you head and shoulders above inexperienced copywriters. Use these proven roadmaps to write and deliver copy that will WOW your clients every time.
Creative Brief
The Creative Brief may be the most important — and least used — document needed to write a new control. Before you write a single word, the Creative Brief ensures you have the key insights you need to connect deeply with your reader and make the sale, get the click or sign-up, or move the prospect further through the sales funnel.
Testimonial Request and Approval
A testimonial is a customer comment that expresses his or her satisfaction with your client's products or services. It's a quotation you'll attribute to the customer. Effective testimonials provide proof of your benefit claims, and make any copy you write stronger. Clients will value the effort you put into gathering powerful testimonials and getting them approved. These templates will help you with both steps of the process.
Project Time Frames Reference Sheet
Hit every deadline by knowing how long each step of every project will take. This easy reference sheet helps you guide your client's expectations and prevent over commitment from sabotaging your success.
Content Map (Web)
Copy for the Web may be placed differently than copy for print. That's why we've included this easy-to-use template to help you clearly communicate where the various copy elements you write should appear on your client's web page.
Copywriting Quality Checklist
You've finished your copy. But don't click "Send" just yet! First, run your copy through this final checklist. It'll ensure you've covered all the most important copy details and prevent embarrassing mistakes.
Copy Delivery Email
Your copy is ready. Now make the most of it. This email template helps you suggest ways your client can use your copy — and explains why every word is important. It's one more value-added service you can bring as a trusted advisor to strengthen your client relationship.
Here's Your Roadmap to Success…
Successful copywriters understand the value of their time. Their money is made by writing copy, not managing projects and emails.
And you won't waste another precious minute reinventing these important emails and project management tools once you have these Essential Templates in hand.
Now for the really good news…
These Essential Templates are the culmination of years of hard work and testing.
But, no one here wants inventing these business-critical communications on your own to stand in the way of your success.
So here's the deal:
You can get all 12 of these Essential Templates for Your Copywriting Business is just $197.
Plus, you're backed by our iron-clad 30-day money-back guarantee.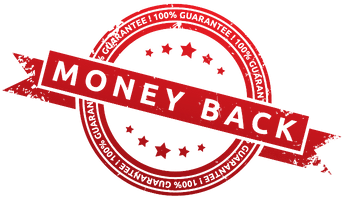 I want you to have the opportunity to take a full month to use every one of these templates to help you win new projects. Manage them professionally. And get paid like a professional — without the headaches of figuring it all out on your own.
In the next 30 days, I expect you'll come back smiling to share your success stories with us and how these templates have become invaluable for your business. But if for any reason you're not completely impressed with how these Essential Templates have improved your copywriting business, then neither are we. Simply let us know and our friendly Member Success team will cheerfully and promptly refund every penny.
That's my personal guarantee to you.
Plus, when you get the Essential Templates today, you'll also get…
Four Bonus Marketing Templates
New projects and clients are the lifeblood of any business.
That's why we're giving you — at no extra charge — four more templates to help you land more projects at higher rates.
Inquiry Reply
When a new prospect contacts you out of the blue, do you know the best way to move them towards hiring you? You will when you have this professionally-prepared response for new inquiries.
Prospecting Email
Does marketing yourself make you anxious? It doesn't have to! Use this straightforward template to effectively showcase why your prospective client will want to work with you — without giving you sweaty palms or a racing heart.
Website Home Page Checklist
Your own website speaks volumes about you to your prospects. If they don't like what they see, they'll look elsewhere. Use this easy checklist to make sure your website gives the right impression to your future clients.
Referral Request
You've just handled another project with skill and finesse. Now turn that satisfied client into a source of new business referrals. This template helps you ask, using a little trick proven to increase the odds of getting more referrals.
Altogether, the Essential Templates for Your Copywriting Business give you everything you need to automate and supercharge your copywriting business.
All you need to do is ask for them.
Call our Member Success Team toll-free at 1-866-879-2924 or order online now.
To your success,

Katie Yeakle
Executive Director, AWAI
P.S. Remember, you get all six project management templates… and all six roadmaps for more powerful copy… plus all four bonus templates for marketing success… all for just $197.