From AWAI…
To Honor the Legacy of Clayton G. Makepeace
We're giving you full and unlimited access to the greatest collection of copywriting and marketing knowledge ever assembled:
Secrets, strategies, and real-life examples from Clayton and 33 Marketing Masters to help you create the business… income… and freedom you've always wanted and deserve!
Dear Reader,
March 24, 2020 is a day forever seared in my heart.
This is the day I lost my beloved husband of 26 years, Clayton Gerald Makepeace.
Now, if you don't know Clayton, he is a legend in the direct-response industry… a copywriter with talent the world had never seen before… and may never see again.
In fact, Clayton wrote so many winning controls over his 45-year career, his copy generated more than $1.5 billion in sales.
Clayton Makepeace ~ 1953-2020
Copywriting and Direct Response Legend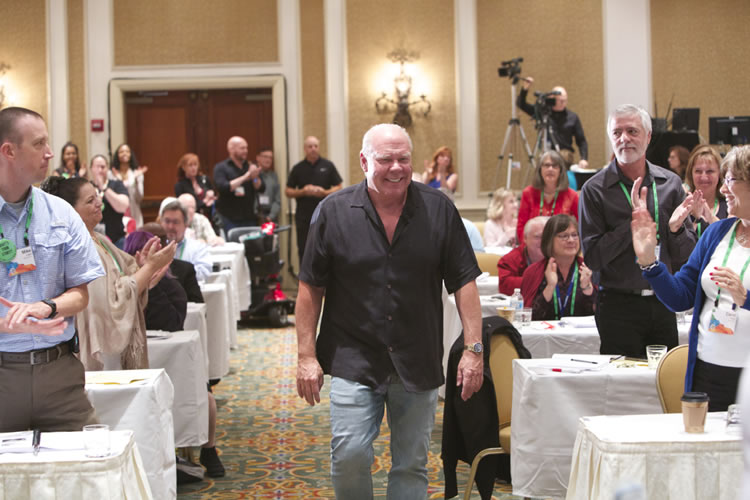 Clayton Makepeace was one of the best-known, most respected copywriters of all time. For more than 45 years, his compelling copy connected people to products they needed, while helping entrepreneurs build multimillion-dollar companies. His record speaks volumes:
He grew one company from monthly sales of $300,000 to an astonishing $16 million every month — in just one year.
He sold two million subscriptions to Phillips Publishing's Health & Healing newsletter and generated more than $30 million in sales for Health Resources' "Oral Chelation" supplement.
He built three newsletters — The Money Advocate, Personal Health Bulletin, and Safe Money Report — into the largest of their kind in the world.
And he created online promotions for Weiss Research that generated revenues of up to $18.5 million in as few as 60 days.
All told, Clayton's sales copy generated well over $1.5 BILLION in sales. Yet his legacy extends far beyond this number. The writers and entrepreneurs he helped by sharing his knowledge have gone on to collectively generate billions in sales as well. Clayton's life is testimony to the difference one person can make, especially as his gift of genius continues to be shared and multiplied.
That's right… $1.5 BILLION!
And while Clayton relished this success… there was one thing he treasured even more.
He loved sharing the secrets and strategies he had accumulated over the years with anyone who wanted to learn.
And his greatest joy was watching the writers he taught achieve success… and live the life of their dreams.
This is why I'm working with AWAI to honor Clayton's legacy.
Because Clayton would want you to live the writer's life of your dreams. And he'd want to help you get there — by giving you everything you need to…
Write better and faster — whether you're a new writer or seasoned veteran…
Feel confident talking with your dream clients about marketing, funnels, or the different types of writing you can do for them…
Know — without a doubt — that you can develop Big Ideas… attention-grabbing headlines… and killer copy outlines for everything from one-page articles to 60-page sales letters…
And to build a lucrative business that works for you… one where you never have to worry about money again, while enjoying life and freedom — on your terms.
And there is only one way that makes sense to help you do all this…
Giving You Access to More than 33 Incredible Copywriting and Marketing Masters — Brought to You by Clayton — in a Way That Only He Could!
Clayton wanted to do even more than showing you how he created winning copy. He also wanted you to learn from the people he respected most… Masters like…
Mark Ford… New York Times best-selling author, entrepreneur, and Chief Growth Strategist for Agora Inc., the international publisher that started at a kitchen table and now brings in almost $1 billion in revenues every year…
Dan S. Kennedy… best-selling author, founder of Magnetic Marketing®, and highly sought-after copywriter, and business and marketing strategist, who has guided countless entrepreneurs to seven and eight-figure incomes…
Rich Schefren… the marketer and strategist Clayton called "an absolute genius" who's helped clients add $15 billion in revenues since 2006… and continue to bring in over a billion dollars every year…
Ryan Deiss… Founder of companies like Digital Marketer that have helped build multimillion-dollar businesses in 23 different industries, generating over $100 million dollars in sales…
Carline Anglade-Cole… an internationally acclaimed health copywriter with multi-year controls for Health Resources, True Health, Healthy Directions, Boardroom, Biscayne Labs, NeoGenis, and more — including a direct mail package to help launch Oprah's O Magazine…
Todd Brown… an authority on customer acquisition funnels — with clients in over 33 different countries and more than 65 different markets — who's helped business owners engineer more six and seven-figure funnels than any other expert online today…
Ben Settle… a master at creating email campaigns that have collectively earned tens of millions of dollars in competitive markets such as golf, weight loss, business opportunity, self-defense, home business, dating, and internet marketing…
John Forde… an award-winning copywriter and marketer who has helped clients generate hundreds of millions of dollars in the financial, health, and travel industries for more than 28 years…
Bob Bly… copywriter and author of 100 books with over 100 clients primarily in B2B industries — including IBM, Forbes, Dupont, AT&T… to name a few…
And many more!
The expertise these Masters share gives you an edge… the extra knowledge and skills that can take you from a copywriter who works hard to eke out a comfortable living …
… to a copywriter who's in demand and commanding high fees — in whatever niche you write in.
I'll tell you more about this incredible opportunity in just a minute, including how you can claim your all-access pass.
But first, I should introduce myself.
Carrying Clayton's Torch to Help You Reach Your Dreams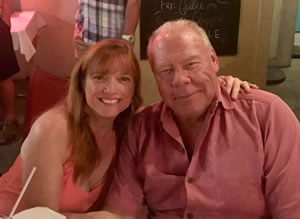 My name is Wendy Makepeace — although you may know me as "The Redhead" — Clayton's affectionate nickname for me.
And I'll be honest, some days I still can't believe he's gone.
But one thing that helps me through these hard times… are the memories of Clayton and his loving, generous spirit.
If you knew Clayton, then you know he never held back on his secrets to writing breakthrough copy.
Clayton knew from experience how hard it could be to build your business — especially if you're working full-time… taking care of your family… or both.
He knew the difficulty and challenges you face to advance your skills when there aren't enough hours in the day. And how alone you can feel when it comes to finding clients… or keeping your confidence up.
That's because Clayton faced these issues, too. And over the years, he spent countless hours overcoming each one.
He never wanted anyone to struggle like this… not when he could help.
In fact, he felt that one of the greatest gifts someone of his stature in the industry could do… is give back.
So I've made it my lifetime commitment to keep Clayton's teaching legacy alive — to continue his mission of seeing writers like you experience the kind of success he enjoyed throughout his career.
Copywriting allowed Clayton to earn a multimillion-dollar income year over year… to work wherever he wanted — and for whomever he wanted.
With this kind of freedom, we made our home on Siesta Key Island in Florida — where we enjoyed warm weather… sunshine… and ocean breezes.
Nearly every day… we'd pinch ourselves… thanking our lucky stars that we could live in a place where most people only dream of living.
Even better… Clayton could spend time as he saw fit.
We enjoyed time with our kids and grandchildren — treating them to Walt Disney World or going for boat rides.
We took long sunset drives on our Harley-Davidson motorcycles. Sometimes, we went for road trips, to see the country in a way we never had before — up close and personal.
And every day, we ate out at our favorite restaurants here on Siesta Key… listening to island music and watching palm trees sway against the blue sky.
We lived a cherished life of freedom… one I'm so grateful to have shared with him.
This freedom also allowed Clayton to devote a good portion of his time to mentoring writers… from every walk of life. Some were brand-new writers… others seasoned veterans.
Yet they all shared one thing in common:
They Used Clayton's Secrets to Change Their Lives.
This is why so many Masters and "A-level" copywriters were happy to share their knowledge and secrets with Clayton. He made such an impact on their careers that like him, they also wanted to give back.
Bob Bly, B2B copywriter and information marketer said, "Everything I learned from Clayton, without exception, made me a better copywriter."
Parris Lampropoulos, "A-level" copywriter told me, "Clayton had such a big impact on my life, I made millions as a result of it."
Carline Anglade-Cole — a dear friend of mine and Clayton — said, "I was incredibly fortunate to have Clayton as a mentor. He taught me skills that gave me an amazing career as a health copywriter — along with financial freedom for me and my family!"
And marketing funnel expert, Todd Brown, wrote to tell me this…
"What can I say about Clayton?
He had a profound impact on my entrepreneurial journey.
Much of what I've been able to accomplish with marketing copy originates from what I learned from Clayton.
Tapping into my prospect's Dominant Resident Emotion, dimensionalizing the benefits, communicating conversationally, painting pictures with my words, framing the offer… these, and so many other copywriting gems, came directly from Clayton.
And if I hadn't learned them from him, I honestly do not believe my campaigns would have produced much in the way of sales, let alone, at the multimillion-dollar level they have."
I received so many comments like this… it's impossible to share them all in this letter.
But I can tell you… they had a common theme.
Like you, these writers started at the beginning — eager to learn. They took everything they could from Clayton's fountain of knowledge.
Then, they went on to become Masters in their own right.
So much so… Clayton wanted to learn — firsthand — the secrets and strategies they had used to skyrocket their careers.
It's true! The copywriting Master himself wanted to further his knowledge directly from the writers, marketers, and entrepreneurs who got their start… by learning from him.
He wanted to know how Todd Brown created sales letters, emails, and content for a seven-figure product launch…
He wanted to see examples of top-performing emails from the master email tester, Jason Henderson…
He wanted to learn how copywriters like Richard Armstrong and Mark Ford come up with inspiring Big Ideas for their copy…
And so much more.
Clayton knew one thing for sure:
Sharing knowledge with other Masters was the best way to improve his copy… learn the latest marketing methods… and grow his income even more.
And just as important — he wanted to share this knowledge with you, too.
That's Why We Did Something That Had Never Been Done Before…
We formed a very unique alliance, where Clayton and some of the greatest marketing minds of the 21st century could share secrets and insights — no-holds-barred — with the sole purpose of helping writers like you succeed.
We called it the Makepeace Mastermind Alliance. And for just over three years, Mastermind members had exclusive access to Clayton and his special guests — including multimillion-dollar copywriters, marketers, and entrepreneurs.

Every month, Clayton hosted a special online session where his guest revealed new ideas, copy and marketing tips, as well as lessons learned — along with downloadable slides, templates, and examples.
And in some months, the guest of honor was Clayton himself — with sessions ranging from "look over my shoulder copy critiques" to a walk-through of his personal sales letter outline.
Of course, Clayton and his guests also had time to just talk. And these conversations were pure magic!
As Mastermind member, Pauline Longdon, told us: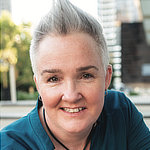 "Clayton's questions were always so insightful and asked from a place of knowledgeable experience. And the answers he received were from a deeper place than most interviewers would receive. Our learning opportunities were magnified 10 times because of this! The Makepeace Mastermind was one of the best investments I've ever made in my copywriting education."
It's the kind of information that can help you take your career to the next level — no matter what niche you're in, or what writing you do.
Yet until now… this vault of information has only been available to Makepeace Mastermind Alliance members.
But now… that's about to change!
Because You Can Get Full and Complete Access to the Makepeace Mastermind Alliance!
You get every single session featuring Clayton and Masters like Todd Brown… Mark Ford… Carline Anglade-Cole… and so many more.
You get every secret… shortcut… tip… template… Swipe File… and outline — along with some very special bonuses I'll tell you about in a few moments.
And you get to join other Makepeace Mastermind Alliance members who have used this wealth of knowledge to change their lives!
Pauline, for example, did something extraordinary when Clayton interviewed Master copywriter, Parris Lampropoulos.
On that day, in May 2016, she made a vow: "One of these days, I'll be a Copy Cub of one of these amazing men."
I'll let Pauline tell you what happened next:
"I took eight pages of notes that day and implemented many of the points immediately into my copywriting routine and business. And I did the same with everything I learned from Clayton's other interviews, too. I was determined to get good enough to become a Copy Cub.
And just a few months later, boom! In December 2016, Parris emailed me asking if I wanted to do his training and be a Copy Cub. Of course, I said 'Yes!'
Being in the Makepeace Mastermind was a game changer for me!"
Since then, Pauline's copywriting business has gone beyond anything she could have imagined.
And Pauline isn't the only Mastermind member who achieved incredible success.
Donald Burns decided to join the Makepeace Mastermind Alliance because he wanted to add sales letters to his list of services for clients.
He had just written a sales letter for a publisher in the survival niche. But his first draft didn't pass muster. So, he applied everything he had learned in the Mastermind Alliance "without skipping any steps."
The result? His client loved the second draft!
As Donald said, "I had attempted direct-response several times, but NOTHING worked until Clayton's [Mastermind]… Thank you for this program — you opened a door for me!"'
Another great story comes from Jon Stoltzfus. He watched a special webinar where Clayton gave a detailed breakdown of a recent blockbuster sales letter.
Here's what Jon told Clayton: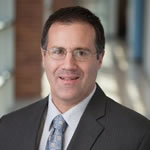 "Perfect timing since it gave me several ideas for the final draft of a huge launch promo I'm finishing. Thanks for taking the time to go into all that detail, Clayton!"
Jon used ideas from Clayton's session to change the offer in his final draft. That promotion went on to make $1.8M!
As for Jon — he walked away with a five-figure royalty payment — in addition to the fee he was paid to write the letter. And he accomplished this by using tips from just ONE session of the Makepeace Mastermind Alliance!
These are just three success stories. (I'll share more in a few moments.)
And I would love to add your success story to this list. So let me show you how the Makepeace Mastermind Alliance can help you do this.
Write anything better AND faster!
This was something Clayton always aimed for. After all, when you write better AND faster, you not only make more money… you have more time to enjoy it!
That's why Clayton developed systems and templates to write winning promotions, time after time. And the great thing is, you can use his systems — which I'll show you in just a bit — for writing everything from articles to sales letters.
But even with everything Clayton had to offer, he still wanted you to see how other writing Masters do it.
And these Masters were more than happy to spill the beans …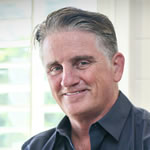 How to Create Stand-Out Leads and Headlines
Mark shares the two steps he uses to develop a theme for any promotion. His first step is asking the right questions. Of course, Mark tells you which questions to ask.
His second step is something most copywriters skip. Yet, as Mark says, "if you do this, along with Step One, I think you'll be always able to come up with good solid, creative leads that will be a little bit different from everybody else's." And that includes headlines, too!
"Well, today was one of my favorite calls ever! Mark Ford gave us so much information. I was so busy taking six pages of notes that I didn't have time to think of a question! Thank you, Clayton, for asking Mark such thought-provoking questions. The quality of the information we get on these calls is in direct proportion to the quality of the questions you ask!"
Pauline Longdon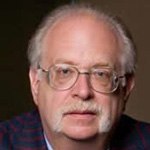 The Secret to Uncovering Your Product's True Benefits and USP
In an amazing session, two Master copywriters — Clayton and Dan — tell you how to find a product's REAL benefits and Unique Selling Position or USP.
It seems so simple once you hear how Dan and Clayton do it. Yet their techniques have brought in millions for their clients — and their bank accounts. And you can easily apply the same methods to your writing!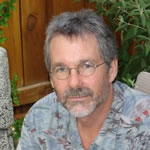 How to Write Memorable Bullets and Headlines
John shows you how to write bullets that stop people in their tracks — while also supporting your USP.
Then he uses the same technique to show you "hooks" that fill readers with curiosity. You'll discover how to write headlines that readers can't stop thinking about… until they buy, that is.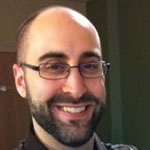 Answer Your Prospect's Objections by Creating Connection
One of the simplest, yet most important, questions your reader will ask is WHY? Patrick shows you how to use WHY to build an instant connection with your reader — while infusing your copy with white-hot specificity.
He also includes the five "why" questions your prospect will ask… and then shows you how to answer them — with examples!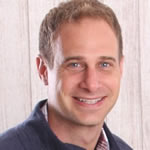 Secrets to Writing a Winning Front-End Promotion
Aaron holds nothing back when sharing his four secrets to writing a front-end promotion that can bring in 100,000 new subscribers.
To help you write a winning sales letter — whether it's your first or your 20th — Aaron covered topics such as…
Key differences between front-end and back-end promotions…
How to know if your Big Idea will actually work…
What every Big Idea must have before you start writing. (It's critical that you share this with your clients, too.)
And much more!
And Here's the Difference These Master Secrets and Tips Can Make for You…
Elizabeth Blessing's story is a perfect example.
At the time of Aaron DeHoog's presentation, Elizabeth was writing content for a financial publisher.
And not long after, the publisher asked if she would be interested in writing a front-end sales letter.
Well, Elizabeth said "Yes!" knowing she could use Aaron's points as a "blueprint" for her first sales letter.
And that letter worked so well, the publisher asked her to write two more.
Now this is GREAT news in itself. Yet, Elizabeth's story doesn't end here. You'll hear the interesting twist to her story, in a few moments.
But the important point now, as Elizabeth said, is this:
"The information I got from Aaron's presentation actually gave me the confidence that I could write a good front-end promo!"
And that's exactly what Clayton wanted!
Of course, there's a lot more to copywriting than sales letters. There's copy like emails, ads, landing pages, articles, and reports, and more. And also, the marketing that puts all these copy pieces together to get results.
Well, Clayton has you covered here, too.
Wow Your Clients with Marketing Know-How and the Writing That Goes with it… And Watch Your Income Soar!
Clayton always said one of the best ways to grow your income was to be a strategic copywriter for your clients.
Because when you can suggest ways to help your clients make money… and then write the copy for it too… you'll see more money rolling in — in no time.
And all you need to get started… is an understanding of marketing funnels and the copy that goes with them.
That's why Clayton brought in one of the greatest funnel experts out there…
Todd Brown.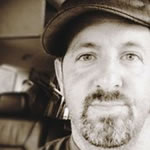 Marketing and Copy for a Seven-Figure Launch
At the opening of his session with Clayton, Todd said, "I am going to give you the closest thing to a partner level behind-the-scenes peek into one of our funnels. This particular funnel happens to be a four-part video sequence funnel. This was originally designed to be used as a launch." (And by the way — that launch made seven-figures!)
Well, Todd not only delivered… he OVER delivered!
He starts by showing how to segment your market.
For example, your client asks you to write copy for a supplement in a saturated market. So how do you get your prospect to actually read your promotion… when he's heard it all before?
Todd walks you through a process to deal with this. First, he shows you how to figure out what your audience knows about your product. Then, he gives you five message templates — each designed to connect with your prospect at different knowledge levels.
With Todd's system, readers will open your emails — even in a crowded market where everything looks the same.
And that's just the beginning! During Todd's session you also get…
The four-step formula Todd uses to launch new products…
Actual changes Todd's team made to the opt-in page to increase lifts…
Examples of emails… Facebook Ads… Twitter Ads — and the changes Todd made to tailor emails for different audiences…
The innovative step Todd uses to encourage potential buyers who are still sitting on the fence…
And a lot more!
"Thank you, Clayton, for having Todd Brown!! Before today, l had never heard of marketing funnel automation or marketing intelligence!! Now l feel like l understand EBM content!! Wow... l am making strides... slowly, but surely! Can't wait to 'take it up another notch' next month!!"
Pennie Zumbro
"I wasn't able to attend the live webinar with Todd on Thursday. I'm listening to it now. WOW. Brilliant!! Thank you! Todd's thorough description of 'Segmentation' is one of the best I've heard. I also appreciate the sharing of small technical details which I'm interested in. It was great to learn about the tools he uses to put together these campaigns. Very valuable!"
Nahrin Dowds
Todd provided so much information, he was among the very few Masters who sat down with Clayton for a second session.
You'll hear more about this info-packed session — and Todd's amazing Swipe File — in a bit.
But before we get to that, I want to tell you about a second renowned funnel expert — Ryan Deiss.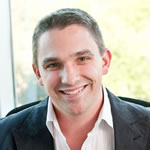 Copy Process That Turns Prospects Into Buyers
Now, Ryan has founded several companies — with the best known being Digital Marketer. And as Clayton said, Ryan and his team "test more than anyone I know!" In one 36-month period, they invested over $50 million on marketing tests.
So, Ryan knows what works — and what doesn't. That's why Clayton invited Ryan to share copy strategies that move people from "just looking" to buying.
Here's just a taste of what you can expect:
The eight steps in a customer's journey — from prospect to buyer. And the copy you must provide at each step to move them to the sale.
How to develop a message that speaks to your prospect — and the result she wants. Ryan provides a four-step process to help you write compelling copy every time.
The simple step in a funnel that gets buyers to commit. Know this, and you can help your clients make big money.
How to set up "little victories" for potential buyers to help them feel comfortable AND committed to buying.
"Great presentation, Ryan. Thanks, Clayton, for more brilliant insights from another marketing great. I'll be using the Before/After grid for all my copywriting prep work from now on."
Billy Reed
The marketing and copy know-how you get from Ryan Deiss and Todd Brown alone is enough to accelerate your copywriting business — and your income.
And just think… you can use this know-how for your clients… your business website… your own Money-Making Website…
Or all of the above!
Even just a few tips from these Masters can take you from a "writer" … to a strategic, valued copywriter. That's when clients gladly pay top fees — whether you're writing sales letters or content.
But Clayton wanted you to have much more.
You Get Everything You Need to Make Your Next Project a Winner
Believe me… Clayton knew what it was like.
You get a call from a client saying your project is a go! You're so excited… you could dance around your office. Then, the next thing you know… you're staring at a blank screen on your computer.
So Clayton dug into how to start new projects with several Masters… beginning with research.
And while he had his own system…

He never got tired of hearing how other "A-listers" make research faster, easier, and more effective.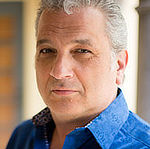 Research "Tricks of the Trade"
Take Parris Lampropoulos, for instance. Parris tells you the key things you must research to write a winning promotion.
Then, he goes a step further, giving you "tricks of the trade" to help you not only research faster… but to also find information most copywriters miss.
"Wow... what a terrific event today, Clayton! I can't thank you and Parris enough for being so very candid, and open with your remarkable, and original stories.
You both truly pulled back the curtain and gave us an authentic unfiltered glimpse into the real world of copywriting. I literally took numerous pages of copious notes.
To date no books I've read compare with the post-graduate education of the copywriting industry I received on today's call. Again, THANK YOU very much!" Larry Elkan
And then, there's Henry Bingaman…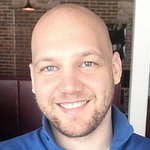 Research Questions You MUST Ask
Henry's Big Ideas result in promotions that make millions. And the key to uncovering these ideas is to ask the right questions in your research.
So Henry shares the questions he asks to create long-running controls in the alternative health, weight loss, and financial markets.
Plus, he tells you how these questions take your copy beyond fear and greed. As Henry says, it's the way to show prospects you really understand where they're coming from.
And here's a few more tips that Clayton's guests shared to help make your life easier:
Ever wonder how much time you should set aside for research? Mark Ford has the answer for you. This will make your project planning a LOT easier.
AWAI Copy Chief, Sandy Franks, walks you through her research process to find Big Ideas — and then what she does to ensure her idea really is big enough!
Plus… financial copywriter, Julie Hassett, shares a tip for backing-up research sources that can save you HOURS of time — especially with long sales letters. And I can't believe how easy it is to do.
Of course, research is the first step — whether you're writing an article or a sales letter.
But you're still starting with a blank page!
Get Past that Blank Page with Master Templates and Systems
Clayton knew that outlines… templates… and systems could help you get past the dreaded first page… and crank out copy faster than ever.
That's why he developed his own outline — after years of seeing what works — and what doesn't. And I'll tell you how you can get a copy of this outline in a moment.
But like any Master, Clayton also wanted to know what other Masters do before they start writing.
So, he asked Rich Schefren. And Rich's system not only gets you started — it also helps you write copy that prospects just have to read!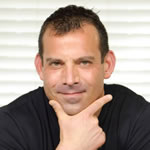 How to Sell by Building Relationships
Now, Rich learned copywriting from Clayton. This is what he recently told me…
"I learned how to structure a sales argument, how to use reason why, and how to make the free reports that really put me on the map — must reads. I learned so many intricacies about copywriting that it's really hard for me to express just how much I learned from Clayton."
Rich applied Clayton's tips — diligently. And that launched him into multimillionaire status.
But Rich, being the marketer he is, also developed an innovative way to build a relationship with your prospect — something he calls the "core concept."
He does this with every promotion. And it's so effective… your prospect feels comfortable and ready to buy… with you barely doing any selling!
And Rich gives you the template to develop core concepts for your prospects, along with real-life examples.
Just think… you can use Rich's system to create anything from a series of blogs or articles… to writing a white paper or full-blown sales letter.
What a way to impress your clients — AND boost your bank account!
But you won't be surprised to hear that Clayton didn't stop here!
Let's bring back Henry Bingaman — the copywriter who's made millions for his alternative health and financial clients.
Henry amped up his copywriting skills by "reverse engineering" great sales letters. He studied promotions to learn how they worked… and why. Then, he went a step further.
Henry also developed Six Copy Levers you can use to set up a sales letter — or even to beat an existing control!
Now, Henry literally spent months developing this system — through trial and error. But he lays it all out for you in his Makepeace Mastermind Alliance session.
All you need to do is apply it in your next sales letter. And then watch your royalties roll in.
But if You'd Rather Focus on Shorter Copy, Clayton Has This for You, Too…
How about a proven five-step system for developing outlines — whether for emails, editorial articles, or even blogs?
This is exactly what email copywriter, Alex Williams, shared with Clayton during his Mastermind session.
Alex's emails have been instrumental in taking a well-known financial publisher from a start-up to a $200 million dollar business in just a few years. And Clayton once said, "Alex has taught me a ton of stuff!"
So, I wasn't surprised when Clayton asked Alex to share his system. And it's amazingly simple.
Here's how it works:
You open a Word document and make five bullets using the questions Alex provides.
Then, you answer each question.
That's it!
As Alex says, "What you're left with, even if you don't edit it, is a very high functioning lift letter (email) that will generate some good clicks."
Plus, you can also use Alex's system for content and even sales letters. "It's very effective."
And you get all the details in the Makepeace Mastermind Alliance.
But there's another tool you can use to create great copy… right from the beginning.
Swipe Files!
If you've never heard of "Swipe Files," they're examples of real-life copy — including emails, landing pages, ads, sales letters — you name it!
And in the Makepeace Mastermind Alliance, Clayton takes these examples to the next level.
You Get Winning Copy Examples Explained by the Writers Who Wrote Them!
It's one thing to see a "swipe" of a control sales letter or high-performing email. But it's another to have the actual writer walk you through it.
And Clayton started his ultimate Swipe File collection with collateral copy.
Now, collateral copy is just another name for copy that supports funnels and sales letters. It can include…
Outbound emails
Advertorials
Squeeze pages
Sales landing pages
Cart pages
Thank you pages
Confirm emails
Autoresponders
Upsell and downsell offers
Display ads
Short form ad copy
And probably a few more that I didn't list here!
Clayton's first two Mastermind guests, John Forde and Cindy Butehorn, cover all of this copy — with examples. Plus, they show you how each copy piece fits in a marketing funnel.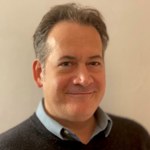 Collateral Copy Tips and Examples
Clayton and John covered so much, it's impossible to capture everything. But after this session, you'll know how to…
Craft subject lines that people simply have to open.
Increase orders on cart pages. One minor change that you can easily make increases orders 5% to 10%!
Write upsell and downsell pages that work. Plus, Clayton shares his easy and genuine method for writing downsell pages. You can literally write your next downsell page just by listening to this session.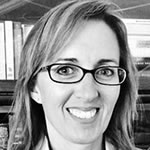 Collateral Copy Tests and Examples
And you get even more on collateral copy from Cindy Butehorn.
Cindy gives you actual copy examples — along with the steps she took to make each piece stronger. You'll get expert advice on:
Squeeze pages — and the difference between short, medium, and long form pages. Plus, common mistakes copywriters make that decrease response!
Thank you pages — and surprising ways you can boost sales or uncover valuable customer information — all from a page that's usually an afterthought!
Confirmation emails — and why you must know the difference between a paid offer and a free offer!
Autoresponder emails — and what to include to get people back to your sales page or cart!
And much more!
Now, when a potential client asks you for a package of outbound emails, advertorials, a squeeze page, and a confirmation email — you'll know exactly what to do.
Even better… you can suggest tests or even copy your client hadn't thought of. And that can help you and your client to make more money!
"The first two presentations by John Forde and Cindy Butehorn have been great! Both involved the many types of copy clients need to promote their products and services online."
Jeffrey Traister
And Here's Even More to Help You Write Irresistible Emails…
Because writing emails that people can't resist means you will never be out of work! You can pick and choose your clients. And you'll make more money, too!
And if there's one person who can help you write emails like this, it's Ben Settle.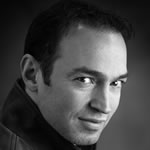 Proven Email Subject Lines and Copy Themes
His emails are bold. Always entertaining. And they've made millions in nearly every market — from golf and weight loss, to dating and internet marketing.
Ben gives you 10 types of subject lines people love to open — with lots of examples for your Swipe File.
Plus, he shares seven proven email themes to make your writing easier.
That's the beauty of having Swipe Files from the Masters! And I'm just getting started.
"Fantastic session! Thanks Ben!"
Laurie Garrison
"Loved hearing from Ben just now — thanks for setting it up!"
Jen Adams
Swipes for Scripts… and Just About Any Copy
I mentioned earlier that Todd Brown came back for a second session. His reason for returning? To give you even MORE examples of winning copy.
In his first session, Todd walks you through examples of emails, Facebook Ads, Twitter feeds, and much more. This alone will give you the confidence to say "Yes!" to all kinds of projects.
And in his second appearance on Makepeace Mastermind Alliance, Todd goes a step further. He gives you a detailed breakdown of the video scripts for his launch. He even provides the actual videos, so you can see how the copy and videos go together.
And the best thing is, this session goes beyond script examples. The tips Todd shares will help you write more compelling emails… sales letters… advertorials… articles… you name it!
"I thoroughly enjoyed the webinar with Todd Brown! I want to start my own online business selling information products. So, I have taken quite a few courses about online marketing. Yet I learned more in those two hours than I have in the past three years. Todd really broke down every part of the funnel and he did what no other course (that I have taken) has done — breaking down the copy 'tricks' that get people to take action!"
Mikki Waid
And I'm still not finished yet…
Ultimate Swipes to Give You Ideas for Every Niche
There's nothing like going through a Swipe File of headlines and leads to spark ideas for your copy.
And that's exactly what you get from alternative health superstar, Carline Anglade-Cole!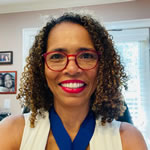 Ultimate Alternative Health Swipe File
Carline tours you through several controls. She tells you how she came up with the ideas. What works — and what doesn't. And lessons she learned along the way.
If you're interested in alternative health, you can NOT miss this session. But believe me… you will get plenty of ideas from Carline's controls for other niches, too.
"What a great session! My hand is sore from all the notes I took, and my cheeks are sore from all the laughter. Thanks for showing us the real ups and downs of being a copywriter — and also 'pushing the envelope' to connect with the market and get something unique, relevant, and entertaining."
Melinda Minette
The next Swipe File I want to tell you about comes with a twist… storytelling.
You see… one of the best ways to capture anyone's attention is to tell a story.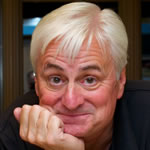 "A-level" Story-Telling Swipe File
And Clayton picked a story-telling master — Richard Armstrong — to show you how he wins control after control, simply by telling stories.
For example, look at the openings Richard created for two different sales letters:
"I guess it was all the fussing and shouting that woke me up. My wife 'suggested' that I go and see what all the ruckus was about. So, I pulled on a jacket, grabbed a flashlight, and went outside. What I found there was not a pretty sight…"
And…
"I've just had a rather bizarre experience that I'd like to tell you about. But maybe first, I should tell you who I am."
Imagine getting a letter — or seeing an article online — with one of these openings. You can't help but read on! And the good news is, you get to read both letters in Richard's presentation. You'll see how a Master storyteller moves people to action — without pushing!
And with examples of controls ranging from wine handbooks… fundraising… financial… memberships for Sam's Club and RV clubs… alternative health… fitness… self-help — and more — you can't help but get ideas!
"Thank you, Richard Armstrong, for today's session! Humor, resilience, genius… and just a few things we need to succeed as copywriters!"
Nicole T. Bergstrom
And here's one more Swipe File with an added bonus…
A 14-Part Toolkit for Big Ideas!
I know what it's like: You've gone through piles of research. You've read everything you can find. Yet you're still looking for a hook to grab your reader's attention. This happens to every writer. Even Clayton had trouble sometimes.
That's why he invited financial copywriter, Michael Ford, to join him for a Mastermind session.
Michael is one of several talented copywriters working at Stansberry Research — a financial publisher known for groundbreaking ideas. By 2018, Michael's promotions ALONE had brought in 70,000 new paid subscribers… while his back-end promotions had generated over $25 million in sales.
So how does the Stansberry team do it?
The answer is a 14-part Toolkit that helps them look at things differently… be creative… and generate innovative ideas, every time.
Michael shares this Toolkit, along with example headlines and leads. (His slide presentation is 73 pages long — so be prepared for example after example!)
And make no mistake; this Toolkit works for any niche — whether you're writing for a financial publisher like Stansberry… a start-up technology company… or anything else.
Plus, as an added bonus… Michael shows you how to REUSE a Big Idea, to help you get the most mileage — and royalties — out of a promotion.
Can you see how everything I've shown you so far can amp up your writing and marketing skills?
Increase your confidence and income?
And change your life?
Here's the thing…
There's So Much More I Could Tell You About… I Can't Possibly Share It All!
I could go on about the design tips that you get from Master graphic designer, Lori Haller, to spice up your copy — and increase response.
Or the lessons learned by financial copywriter, Julie Hassett, when working with legal reviewers — something you must know, especially if you write health or financial copy.
And the five breakthroughs revealed by Roy Furr that catapulted him from starting out… to being an in-demand copywriter for clients like Nightingale-Conant and Brian Tracy.
Plus, Expert Advice — Whether You're Just Starting Out — Or You Want to Take Your Business to the Next Level…
Starting with B2B copywriting Master, Bob Bly.
Bob gives you 14 proven strategies for landing clients — strategies he's used over the years to build his business and a six-figure income.
You'll also hear from award-winning copywriter, Marcella Allison. Marcella shares her hard-won wisdom with answers to issues such as…
Charging what you're worth...
Creating a realistic schedule...
Dealing with fear when it comes to getting clients, agreeing to write a project you've never done before, or handing in your first draft...
And the one, most important thing you must have for your business — whether you're just starting out, or you've been freelancing for years!
And if you have been freelancing for years… but you want to increase your income… you must listen to Clayton's conversation with Parris Lampropoulos.
In an eye-opening discussion… Clayton and Parris reveal different ways to structure your copywriting business — and the agreements you make with clients. These ideas alone could add five or even six-figures to your income!
Plus — in a special bonus presentation — Clayton hosts Joe Polish, a self-made millionaire entrepreneur who helps other entrepreneurs to connect, get innovative ideas, and grow their incomes.
Joe shares his Magic Rapport Formula — the nine ways to become the best networker, connector, and rapport-builder — to help you make potential clients your actual clients.
Here's what Makepeace Mastermind member, Jeff Friend, said about Joe:
"Until this afternoon, I had never heard of Joe Polish. Now I will be his fan for life. The previous sessions have been great, but this one alone was worth the price of the entire course. Clayton, thanks for introducing Joe to us. I don't know how you are going to top this one, but now I'm even more excited about the sessions ahead. Thanks for over-delivering again!"
As I said, there's so much to the Makepeace Mastermind Alliance, I can't possibly show you everything you get.
But there is one more Master I must highlight. And I am unabashedly biased and proud of him.
Of course, it's Clayton.
The Best Lessons and Tips from an Amazing Copywriter and Teacher
Clayton wasn't just a talented copywriter. He was also, as Makepeace Mastermind member, Elizabeth Blessing said, "A very talented teacher."
Whether he was summarizing the most important lessons he learned over the course of Makepeace Mastermind Alliance…
Explaining his outline for writing million-dollar sales letters…
Letting you look over his shoulder as he did copy critiques for his Copy Cubs (some of the most popular sessions he ever held)…
"Loved, loved, loved the Copy Cub crit session today! You made me feel like l was at your desk and part of your team. I've never had an explanation of the things you reviewed today. The editing pass information was great. Thank you so much Clayton Makepeace!"
– Pennie Zumbro
Or sharing details on how to use his template for the back half of a sales letter…
Clayton had an uncanny ability to get down to the nuts and bolts, explaining what you must do to write good copy.
And Elizabeth took full advantage of Clayton's talent.
You've already heard how she used Aaron DeHoog's outline to write three successful front-end sales letters for a financial publisher.
Well, the publisher was so impressed, he asked Elizabeth to write a back-end sales letter for his list. I'll let Elizabeth tell the rest of the story…
"I used Clayton's tips and checklists to write my back-end sales letter. The publisher launched it once, and it was successful. So, I used Clayton's tips again to revamp it a bit. And it was even more successful! I got two very nice royalty checks out of that, plus my monthly retainer. And that money helped fund me this past year so I could follow my passion project, setting up my Money-Making Website."
What could be better than that?
I don't know if Clayton ever heard Elizabeth's story… but I do know he would have been thrilled. And he certainly would have been thrilled to help you reach your dreams, too.
Everything You Need to Build the Business — and Life — You Dream Of!
When you master your craft — whether you write Facebook Ads, articles, B2B white papers, or sales letters — you can create your dream life, on your terms.
And with help from Clayton and other Masters, you can do this faster than you've ever thought possible.
I don't think anyone but Clayton could have brought together so many Master Copywriters… marketers… and strategists… who were so willing to share their secrets and expertise.
It's like having Clayton… Dan Kennedy… Carline Anglade-Cole… Ben Settle… Todd Brown… David Deutsch… Rich Schefren… Parris Lampropoulos… Ryan Deiss… and so many more… sitting beside you, showing you what to do.
They will help you ask the right questions in research… segment your audience… uncover groundbreaking themes and Big Ideas… create eye-grabbing headlines… and write compelling copy.
They will show you how marketing funnels work… the different types of copy you need… and how to write each type.
And they'll share their strategies and lessons learned in overcoming fear… keeping motivated… finding clients… and taking your business to the next level.
You could say you now have Master Copywriters and marketers at your beck and call… at a price you will find hard to believe.
The Makepeace Mastermind Alliance Gives You Access to Marketing and Copywriting Masters in a Way That's Never Been Done Before!
And it's all on the exclusive Member Page. Here's everything you get:
More than 35 presentations by Masters and in-the-trenches copywriters: You'll feel like you're sitting across the table as Clayton and his guest reveal tested methods for marketing… innovative ways to uncover new ideas… and proven secrets to writing copy that gets results!
Streaming audios: You can download and listen to any session, at any time — while you're working out, driving, or even doing your laundry!
Transcripts of every session: If you'd rather grab a coffee, kick back, and read through everything at your leisure.
Plus — everything that Clayton and his guests provided: Including PowerPoint slides… tip sheets… videos… checklists… and a roster of copy examples you can use as guides while writing copy.
"Clayton, every session is great. I don't see how the next can get any better, but it is. Amazing series of presentations. Wow!"
– Janet Miller
Like I said, it's everything you need to take your skills — and your business — to the next level.
And with everything I've told you about today… along with what I didn't have room to include… you'd think that would be enough.
But Clayton would have wanted you to have even more. So, you'll find these "extras" on your Mastermind Member Page...
Bonus # 1

Clayton's Key Checklists for Copywriters
Checklists always helped Clayton to turn out powerful copy, faster than anyone I know. And this bonus gives you the checklists he used most, including his…
Pretty Darned Good Outline…
40 Headline Idea Starters…
16-Point Headline Checklist…
12-Step Offer Checklist…
The Dominant Emotion Toolbox!
These are the very checklists Elizabeth Blessing used to write her royalty-winning promotions. And copywriter, Roy Furr, had this to say about Clayton's Pretty Darned Good Outline…
"Without a doubt, Clayton's Outline helped me build my copywriting business. It gave me the confidence to go out and launch my copywriting career. Using the outline, I got my first big winner, with AWAI as a client. Then, I got Brian Tracy as a client. Then Nightingale-Conant as a client. And then I started getting financial publishers as clients and writing winners for them. And everything grew from there!"
Clayton's Checklists are not available for sale anywhere. And I'm not planning to sell it — ever. If I wanted to, I could sell it for at least $99. But it's yours — free — as a Makepeace Mastermind Alliance member.
Bonus #2

Clayton's 500-Page Swipe File
You get so many swipes from Clayton's guests, I had to make sure you got some from Clayton, too. So how about 500 pages of Clayton's top sales letters?
That's right! You get 25 of Clayton's classic financial and alternative health sales letters — in direct mail format.
Copywriter, Chris Allsop, recently told me… "Wow! I can't get over how many ideas I got from one promotion in this Swipe File. Each promo is like a pot of gold!"
In the past, we sold this Swipe File for $394. I can't imagine what it would cost today — if I wanted to sell it. Either way, it's yours, FREE!
Bonus #3

Clayton's $20 Million Sales Letter Masterclass
In a very special bonus presentation, Clayton reveals his process behind a sales letter that generated close to $20 million in sales for his client.
He shares the strategy behind every section of copy… and shows you, step-by-step, how to write sales letters like he did.
Here are some comments Mastermind members shared after Clayton's presentation…
"Clayton...Awesome Presentation! Thank you for sharing your sales letter and going in depth about your thinking process when writing it."
Jeffrey Traister
"Terrific, Clayton. Thanks for sharing that information with us. It will definitely help me write better copy!"
Larry Hoover
"Congratulations on this fantastic piece, Clayton! Your insights are priceless. Especially as a roll-up-your-sleeves work session. Thank you!"Cindy Reed
And as I mentioned earlier… Jon Stoltzfus used ideas from this seminar in a sales letter that made $1.8 million for his client… and a five-figure royalty for him.
If I were to package this Masterclass as a learning tool on its own, I would ask at least $199. But you get it, absolutely free.
Bonus #4

Makepeace Mastermind Alliance Newsletters
In the final year of the Mastermind, Clayton included a monthly newsletter for members. And every issue is packed with powerful information.
To start with, each newsletter provides highlights of Clayton's discussion with his special guests. It's a quick and easy way to get major points from each interview.
And Clayton also updated some of his classic Total Package articles. And if you're wondering how valuable these articles are, here's what Master Email Copywriter, Ben Settle, said about them:
"Reading Clayton's articles was like being a kid in Candyland. Every word he wrote was solid gold. I took notes like a madman, and rapidly implemented everything he said, and it made a big impact on my sales.
Clayton was churning out info for free that was so valuable nobody would have minded paying through the nose for it. I have a huge binder here in my office of his articles I printed out … which I still refer to a couple times a year."
If we could bundle and sell these newsletters, I'm told they would sell for $79 — minimum. Yet they're yours, free, as a Makepeace Mastermind Alliance member.
Bonus #5

Makepeace Master Video Shorts
This is my favorite bonus. In part… because you can see and hear Clayton. But also, because they show the man I loved — wearing his heart and wisdom on his sleeve.
Over the course of two years or so, Clayton shared his most recent lessons learned… his big wins… and his setbacks. Because like you, Clayton had times when he won… and when he lost. And he honestly shared his feelings every time — along with his next step to move forward.
These Video Shorts were usually around five minutes long. They're perfect to watch when you want a quick break… along with some discoveries and inspiration.
And it's no surprise that Mastermind members loved them. Like Aaron Tyrell, who said…
"Love this insight into your thought process, Clayton. This five-minute video alone is worth the cost of the entire Mastermind Alliance!"
And Sandy Fox told Clayton…
"Thank you, Clayton. As always, specific, useful information… I really appreciate your video shorts."
As for a price on these Videos? I really have no idea. Like Aaron Tyrell said, one video alone could be life changing for you.
To me… these Video Shorts are priceless.
"ALL of the webinars have been a wealth of information! Each webinar is so packed with quality copy intelligence, you need to watch it multiple times to soak up all the knowledge. As someone starting out, learning about the different facets of copywriting (writing landing pages, shopping cart pages, email series, etc.) will put me ahead of many others! This is easily one of the best investments that I have ever made! Thanks Clayton!"
Mikki Waid
So Let's Recap Everything You Get…
The minute you join, you get…
Every Mastermind session — more than 35 where you can learn from the greatest marketing and copywriting minds of the 21st century — with access to every webinar playback… audio recording… transcript… tip sheet… checklist… and so much more!
Clayton's Key Checklists for Copywriters, to help you write more powerful copy, at a faster pace!
Clayton's 500-Page Swipe File, with his classic winners that you can use for ideas!
Clayton's $20 Million Sales Letter Masterclass, where Clayton walks you through his process for writing a blockbuster promotion!
The Makepeace Mastermind Alliance Newsletters, full of information to boost your writing and business even further!
The Makepeace Master Video Shorts, Clayton's quick recordings with his latest marketing insights and inspiration!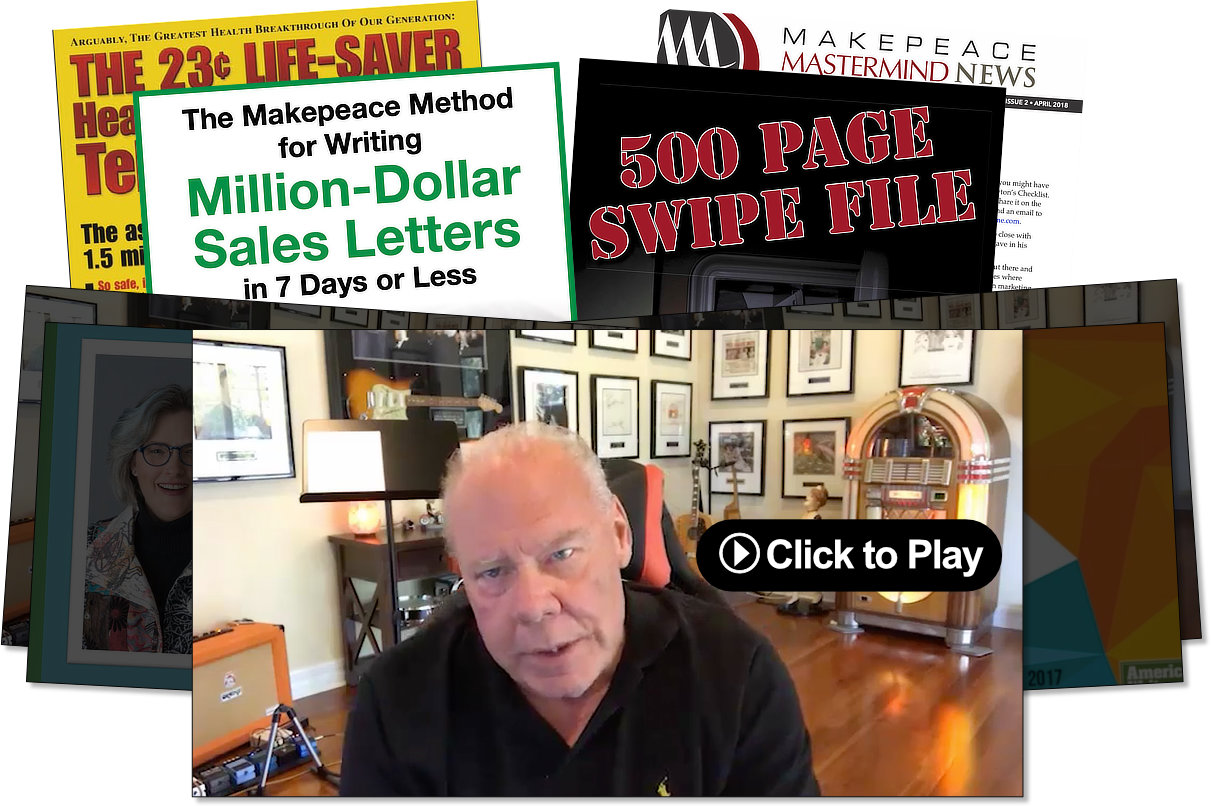 It really is almost impossible to put a value on the Makepeace Mastermind Alliance.
How do you value the opportunity to learn from some of the greatest copywriting and marketing Masters of this century? And how can you put a price on bonuses that will never be offered for sale — anywhere!
However, I can tell you this:
Over the course of three years, members gladly lined up regardless of price every year to be a part of the Makepeace Mastermind Alliance.
And they gladly paid because there's nothing else like the Makepeace Mastermind Alliance, anywhere. Only Clayton could have brought a group this caliber together.
Master marketer, Rich Schefren, recently told me…
"When Clayton asked me to contribute to his Mastermind, there was only one answer, and that was Yes. And there would have only been one answer to anything that Clayton Makepeace would have ever asked me. It would have always been Yes! That's how much of an impact Clayton made for my business — and for me personally."
And this is from Rich, whose marketing expertise helps business owners collectively bring in over $1 billion in revenues, every year.
Imagine what Rich Schefren's expertise could do for your clients… and more importantly… for you!
You Can Take Your Writing… Your Business… And Your Income as Far as You Want to Go!
It's totally up to you. If you want to become an in-demand content strategist… you can do it.
An email writer who gets top dollar for every project… you can do it.
Or a sales letter specialist who earns five or even six-figure royalties… you can do that, too.
Whatever you want to do, the Makepeace Mastermind Alliance can help you build the business you've dreamed of… and even beyond!
I've already watched it happen! You can join writers like…
Pauline Longdon, who used everything she learned in the Makepeace Mastermind Alliance to grow her writing skills and secure a Copy Cub spot with "A-level" copywriter, Parris Lampropoulos.
Roy Furr, who diligently followed Clayton's Pretty Darned Good Outline to land clients like AWAI, Brian Tracy, Nightingale-Conant — and now pretty much any client he wants!
Or Jon Stoltzfus, who took an idea from Clayton's $20 Million Sales Letter Masterclass, made it his own, and created a sales letter that paid him a five-figure royalty.
And Elizabeth Blessing, who applied tips and strategies from both Aaron DeHoog and Clayton, to write sales letters that brought in so much in royalties…
… she was able to take months off to pursue her passion — a Money-Making Website.
It's easy to see why Makepeace Mastermind Alliance members would gladly have paid a list price of $3,000 for this opportunity.
After all, this investment can pay you back 10-times over — pretty quickly!
But now, with Clayton gone, I want every writer to have this opportunity. And I know that's what he would have wanted.
He would want you to have the opportunity to build the business you've dreamed of — faster — without re-inventing the wheel.
So, when you join the Makepeace Mastermind Alliance today you get…
Access to every Mastermind webinar — and all the extras that come with them…
Clayton's Key Checklists for Copywriters…
Clayton's 500-Page Swipe File…
Clayton's $20 Million Sales Letter Masterclass…
The Makepeace Mastermind Alliance Newsletters…
And The Makepeace Mastermind Video Shorts…
… for just $3,000 $1,495!
And this gets better…
You can break that amount into smaller payments — if that's better for you. You'll see all the payment options on the sign-up page after you click the button below.
(You'll be able to review everything before you place your order.)
And here's something else you should know…
There's No Risk to Join the Makepeace Mastermind Alliance
The second you enroll in the Makepeace Mastermind Alliance, you get complete access to everything you just saw.
So you can start your journey with Clayton and the Masters — right away.
You may want to start with Clayton's first interview. Or you might begin with the sessions that interest you most.
Either way… I think it will only take one session to see how the Makepeace Mastermind Alliance can boost your career.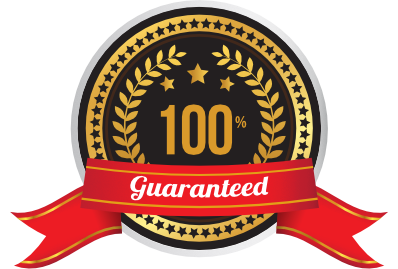 And you'll have lots of time to review even more sessions — along with everything else. Because AWAI is giving you a full 30 days to do this.
Soak in the tips, strategies, templates, and examples you get from Clayton and some of the greatest marketing minds today. Apply their secrets in your writing… your business… or both. Then, see what happens.
I want you to truly believe that the Makepeace Mastermind Alliance will take your writing — and your income — to the next level. But if you don't feel this way, that's okay too.
Just call AWAI's Member Success Team within those 30 days to let them know. You'll get a prompt and courteous refund.
So with no risk at all… I sincerely hope you join us today.
Because Nothing Can Transform Your Writing — and Your Life — Faster Than Expertise from Master Copywriters and Marketers
You've seen how Clayton's knowledge transforms lives.
How ordinary people used his knowledge to become Masters themselves — creating lifestyles most people only dream of.
And you've seen how people — just like you — transform their lives, thanks to everything they get as members of the Makepeace Mastermind Alliance.
But I'd like you to hear from one more writer. Here's what happened when B2B copywriter, Keith Trimels, used Clayton's tips and strategies in his copy...
"I've applied Clayton's insights to copy in B2B and B2C… financial and food service… physical product and info-marketing… as well as in-print and on-the-Web.
Doing this has made my copy so effective; I was able to raise my rates AND accelerate my writing. The result — an explosion in my total income.
To me, joining the Makepeace Mastermind Alliance is a no-brainer. Soak in every ounce of copywriting knowledge you get from Clayton and these Masters. Then apply it in your writing. Your clients and your bank account will thank you!"
Honestly… I can't add anything more at this point… other than to say, now it's up to you.
This is an opportunity most people will never have. Most people will never get the chance to learn from a group of Master copywriters and marketers like this one.
But you can. And you can use it to transform your writing and your life — like so many have before you.
I hope you decide to join us!
To your success,
Wendy Makepeace
AKA "The Redhead"
P.S. Remember, you'll instantly save 50% off the list price! Even better, you have no risk to give the Makepeace Mastermind Alliance a try.
So here's what I suggest…
Join now. Then start with one or two seminars that cover a topic you're interested in. Apply everything you learn to your writing… to finding clients… or both.
Do this for the next 30 days. If you're not completely satisfied, contact AWAI's Member Success Team. You will get your money back — even if you contact them at 4:59 on day 30.
So please… don't pass up this opportunity!
---
American Writers & Artists Institute
220 George Bush Blvd, Suite D
Delray Beach, FL 33444
(561) 278-5557 or (866) 879-2924
www.awai.com