Can You Spot What's Wrong with This Web Page?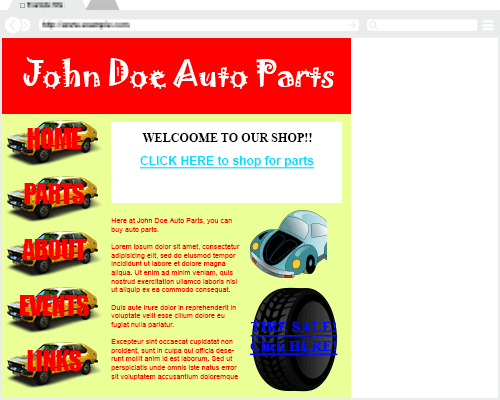 If you can, in a single weekend you could earn $2,500…
You could even get paid TWICE for every project you take on…
And I'm giving you a cheat sheet so you're GUARANTEED to nail it every time.
Dear Reader,
Anyone off the street would agree this website doesn't look great… but can you identify exactly why?
Don't worry if you can't.
When it comes to websites, even when it's obvious something is wrong, most people just don't know how to put their finger on it.
Even professional website designers and programmers aren't always sure why they don't work.
But once you learn how to pinpoint the problems, you'll have a skill that makes you incredibly valuable to clients…
… A skill that can earn you as much as $2,500 for less than a weekend of work.
Well, for starters, business owners spending thousands of dollars creating their websites are often completely baffled when their site doesn't get results…
All they know is
… they aren't getting enough traffic…
… or they're not showing up on Google…
… or maybe visitors are spending too little time on their site…
… or worse yet, customers aren't buying their products.
And while they can't explain why the site isn't working, they do know their business depends on how well it performs.
With 8 of 10 Americans doing the majority of their shopping online these days, it's critical companies have a website that works.
And the demand for a well thought out website isn't going to stop any time soon.
Newly released data from Forrester Research predicts that online sales will account for over $603 billion for retail sites alone in coming years.
With that kind of money at stake, companies are more than happy to pay $1,000… $2,500… or more… to have someone look through their website and show them the opportunities they're missing.
And that's just to tell them what is wrong…
Once they have the answers, they'll happily pay even more for that same person to write the copy revisions they need to make their websites stand out from the competition.
That's where you come in.
As a professional web content consultant, you'll be that person they need… the one who knows what to look for, pinpointing exactly what's wrong with their site.
And once you show them where their content can be improved, they'll be rushing to hire you to write those new copy revisions.
Which means yet another payday for you!
That's right — you'll get paid twice. Once to review their site, and then again when they ask you to fix their content.
Those double paychecks can add up to big money FAST.
I know, because I've been reviewing websites since 2009.
In that time, I've fixed over 146 different websites.
I've seen just about every kind of mistake business owners make…
From vague and confusing sales pages to jumbled navigation menus…
Poorly written content without a good headline to grab the reader's attention…
Failing to tell people exactly where to click and what to do next…
Even the small error local businesses make of forgeting to include their street location or phone number on their site.
Over the years, I've spent countless hours perfecting my web content review system to tackle every possible scenario and guarantee results for my clients.
In fact, offering strategic content reviews is what launched my career as a freelance web copywriter.
Now I'm recognized as one of the foremost authorities on website copy and content. I'm also a Certified SEO (Search Engine Optimization) Copywriter.
It's that expertise that attracted AWAI's attention. These days, I spend my time helping AWAI members gain the confidence and skills they need to finally live their writer's life dreams.
And the turnkey system I've spent the past nine years perfecting is so fail proof, you can use it to start making money right away helping business owners fix the copy on their websites… just like I did.
I'm even going to give you access to a 35-point master checklist — a cheat sheet that covers every possible mistake and error you'll find on websites… and how to easily fix them.
Which means there's absolutely no guesswork on your part. Everything is right there at your fingertips.
Just use the expert-proven "cheat sheet" on any website and you're guaranteed to nail it every time.
Meet Site Audits Made Simple: The foolproof way to win clients and earn double the fees as a web consulting specialist
Hi, I'm Pam Foster. I've been writing marketing copy since the early 1980s, and today I'm a copywriter who specializes in writing for the Web and doing website consultations.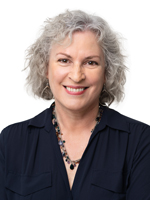 I make good money doing it too. Most of the time, I get paid $2,500 for a simple site review, and then make an extra $500 or more for each page of content I fix.
And sometimes I make more than that. Like the time I was paid $24,200 from a single client for the initial Site Audit and all the page revisions that followed.
Talk about a big payday!
But it wasn't always this way.
In fact, when I first started out as a web copywriter, I often felt like finding clients was the most intimidating task in the world.
But all that changed when I started doing website content reviews called "Site Audits" as a guaranteed way to win a client's trust and respect.
Offering these content reviews opened the door for me every time. In fact, it became my "go-to" method for getting new clients.
And it can do the same for you.
"Every web copywriter and online consultant should have a copy of this guide."

— Heather Lloyd-Martin
SuccessWorks SEO Consulting
"Pam Foster is my favorite AWAI instructor. Her programs are clear, concise, and easy to follow and implement.

Site Audits Made Simple taught me best practices for websites. It gave me confidence that I know exactly what I am doing as I create websites for my clients. And I have another opportunity to generate income from potential clients. My Site Audit clients have been thrilled with the results I've given them."

— Donna Mosher
If the words "Site Audits" scare you… don't worry, it's even easier than it sounds!
You see, when I say "Site Audit," I'm talking about a simple review of the copy content on a website.
I'm looking to see if the existing website copy meets a few simple requirements, such as…
Does it help that website show up in search results?
Does it tell the reader everything they need to know about the company?
Does it make the company stand out from the competition?
Does it tell the reader everything about and the products and services the company offers?
Does it compel the reader to buy this company's services?
Once you know which details to look for, answering these questions becomes so easy, it's almost automatic.
In developing my system, I've found ways to simplify the process even further…
So Simple — It's Almost Automatic
For instance, using one of my audit techniques, you can evaluate the effectiveness of an entire website by looking for just 4 specific clues.
Instead of poring over tens, or even hundreds of website pages, I'll tell you which 4 to focus on first… and exactly which red flags you're looking for on each.
The benefit? You can start giving your client high-value feedback almost instantly.
In fact, this is my favorite technique to use on the very first phone call I have with a client.
When they ask me if I can help with their website, I pull up the site while I'm still on the phone and quickly look for these 4 clues… and within seconds I can tell them —
"Of course I can help you with that! And looking at your site right now, I already see we have an opportunity to boost your results by doing X, Y, and Z to make your message stand out."
It's a great way to give them just a taste of the value they're getting when I review their full website.
Of course, that's only a tiny part of the first conversation I have with my clients…
And since that first call is so critical for establishing your new client/consultant relationship, I've created a "scripted" walkthrough of the entire conversation for you.
All the stress and worries over what to say to new clients — gone.
You'll have the know-how and confidence to guide the conversation from start to finish… and you'll know just what to say to impress your clients right from the beginning.
I'm practically by your side through the whole call, guiding you through it.
When you combine that with the 4 specific clues for instant feedback, it's like an automatic marketing plan to lock-in new clients.
That's why it's one of my favorite techniques to make you really shine as an Expert Consultant in your client's eyes.
But that's still only ONE of the proprietary secrets I've developed to help you accelerate to expert status.
There's plenty more to share with you and I'll do that in just a minute. But first…
I can't stress this enough…
Website Auditing and Consulting Opens the Door to Unlimited Client Opportunities
That's because, when you add strategic content reviews to your freelance writing services, it shows your client three very important things:
They're missing specific opportunities on their website — and leaving money on the table.
You're a qualified web content consultant and strategic advisor — which means you're worth way more than someone who only writes web copy.
Your review will usually uncover a need for new pages or revisions to their existing copy — and you've just proven you're the most qualified candidate to write the new content they need.
It also lays the foundation of a long-term relationship with your clients.
When you perform a strategic review, you become more than a copywriter for your client.
You'll be the hero who boosted their business…
The expert they continually turn to for advice…
And the professional they'll refer to other business owners.
My very first clients still come back to me year after year to ask me to review their new content. But not only that, they also ask for my help with new copy ideas and marketing strategies.
One even asked me to consult on a full website overhaul a few years after I reviewed their original website! This means that same client is paying me over and over again to do the exact same work, which takes me only a few hours to do.
It will be just as easy for you.
With all the professional website auditing secrets and tools packed inside Site Audits Made Simple, doing this type of web copy review is so simple you can easily do it as a weekend project.
Let me show you how it works.
Skip the Learning Curve and Launch Straight to "Expert Status"
"I love this program because it shows the web copywriter how to rise to a whole new professional level while identifying all kinds of moneymaking opportunities!"

— Rebecca Matter
President, AWAI
"The best part of learning from Pam Foster, whether live or through her program, is that everything she teaches is hands-on practical. Light on theory and heavy on application. In other words, she teaches skills you can apply immediately, bringing extra value to every job you do."

— Nick Usborne
Web Writing Pioneer
When I started doing website consultations back in 2009, I couldn't find any resources to help me structure the information I was providing my clients.
The only information available was about the mechanics of a website — there was nothing to help evaluate the performance of the actual copy.
Plus, everything I did find was way too complicated to be user-friendly… one manual had over 147 steps! And it still didn't have the content-based focus I was looking for.
What I needed was a simple checklist… a guide I could use to give any website a copy "tune-up"… and I also wanted a show-and-tell template that would help me easily explain my findings to clients…
I wanted a checklist that was easy for me to use, and even easier for my clients to understand…
Especially since so many of them were far from being experts on website copy and content.
Back then, businesses were only just beginning to realize how much a website could impact their bottom line… many had only just created their first website… and a content review was a completely foreign concept to most.
But companies with poor performing websites were falling way behind competitors who were boosting business with online marketing… and they needed solutions fast.
So, since the tools I needed to perform effective reviews didn't seem to exist yet, I created my own system focusing on web content performance… and then spent the next few years perfecting it.
I started with a 21-point checklist, adding new tips, tools, and industry updates along the way as technology advanced… and today it's grown into a comprehensive 35-Point Usability Checklist adapted for the cutting-edge of online marketing.
I also developed an easy-to-use template that lets you present your findings in a "show-and-tell" style to your clients so they immediately understand the opportunities they're missing, setting the stage for you to become the person they'll hire to make those improvements.
With this toolkit and step-by-step guide at your fingertips, you won't need to spend years in the field building your system from scratch like I did… It's the ultimate way to launch yourself to "expert status" as a web content advisor.
You'll be able to skip all the trial-and-error phases I went through by simply following my structured, seven-step approach:
First, you'll present your Site Audit service in a proposal your clients can't resist…
Then you'll collect all the information you need to conduct a successful audit…
You'll follow the web industry's best practices for a thorough content review…
Use the best methods to determine how your client's site compares to competitive sites…
Create a detailed report on the client's content strengths and opportunities…
Present your report in a way that opens the door to a lasting client relationship…
And finally, bring your content improvement recommendations to life with your own writing skills.
I'll walk you through every step, from start to finish. Which means you don't have to waste months getting up to speed — you can start landing clients right away.
It's like cutting years off your learning curve and leaping straight to the professional level.
I'll give you all the know-how you need to speak confidently with your clients about online marketing techniques, including web copy and content… plus all the tools and templates you need to effectively review and fix any website's copy.
And it doesn't matter what level you're at now. With your step-by-step guide and easy reference tools at your disposal, you'll have all the answers right at your fingertips.
Right away, you'll become an expert at evaluating how web content reads on a page, how it guides people through the sales process, how clear it is, and how it drives action.
And because your website reviews are focused on content performance, you don't even have to be "tech savvy."
You can wow your client with an expert evaluation of the gaps and opportunities in their web content, all while giving them a list of copy you can write for them.
It's like you're getting paid to write a proposal for your web copywriting services!
Double Your Income:
Get Paid to Propose Solutions… Then Get Paid Again to Write Them!
"Pam Foster's Site Audits Made Simple program is my favorite program that I've purchased and studied to date.

As a non-techie, this was the perfect program to learn website mechanics without learning coding or anything too computer-technical. And with her easy-to-understand explanations and lots of terrific samples — including a very handy checklist — it was easy to absorb and I thoroughly enjoyed going through the program start to finish.

It's worth every penny."

— Tiiu Kai Garrett
"If you're looking to make serious money as a website copywriter, this program will cut years off your learning curve — literally. I've already implemented dozens of Pam's tips."

— Eddie Adelman
Have Quill, Will Write
I wish earlier in my career I had known there was a way to get paid just for proposing improvements for web copy. I could have made a lot more money back then.
Instead, I started as a regular web copywriter. I was making decent money, but I had no idea how much more I could make by improving websites. Let me share an example…
I was approached by an old high school friend who knew I was a copywriter. She said, "We used to have another person write our employee newsletter every month, but she's moved on. Can you do this for us?"
Of course I said yes, and for a couple of years I wrote an employee newsletter and some direct-response packages for the company, Downeast Energy, which happens to be one of Maine's oldest heating fuel providers.
Then one day, she and I were looking at the website and she said, "You know, I'm so annoyed that the competition is always showing up first in Google, and we're not."
Immediately I took a chance and told her, "Well, why don't I do a review of the website and let you know what opportunities I find to improve your content's visibility? Then we can decide on a strategy from there…"
Now let me tell you, at the time I had no idea how big of an opportunity I had just created for myself. I just knew I could use my copywriting skills to make their website show up higher in search results. And at the same time, make the website user experience more friendly and easier to navigate.
She was eager to give me a shot — heck, if someone else had time to come up with business solutions for them, who would say no?
So I got started right away…
Even though I'd never done a "Site Audit" before… and had no tools to help me do the job, I didn't let that stop me…
It took me over 10 hours to review the entire site, mostly because I was learning as I went along… and in the end, I put together a 13-page report FULL of opportunities to improve their content and make their website more visible in search engines.
She was so impressed — guess who she asked to write all the content revisions I suggested?
You got it — me.
For that first Site Audit, Downeast Energy happily paid me $1,000 for the review… and then paid me to revise close to 40 of their pages… at $450 per page.
In total, I got paid $19,000 for a single website.
Since each page only took about an hour to revise I basically earned $450 an hour just to improve existing copy. Talk about a career changing opportunity.
And boy, did they appreciate the results!
"We were excited to fix all the gaps Pam had found for us during her Site Audit. It made quite a difference in our Google rankings over time. We went from trailing behind our top competitor to showing up first for certain important search terms. We liked the changes so much, we hired Pam again when we did a complete website redesign."

— Betsy Morrell
formerly of Downeast Energy
Their website's performance improved so much that, a couple of years later, they asked me to help them with a complete website redesign, which of course, I accepted.
Since I had become an expert in SEO (Search Engine Optimization), I worked with their web team to make sure all the new pages were optimized, too.
And that was only the beginning…
These days, my clients are happy to pay me $2,500 for a review… and I'm about to raise my fees even higher. Keep in mind that this fee COMES BEFORE my fees for writing any web copy for them.
And once you start adding in those additional web copywriting fees, Site Audits can quickly become one of the most lucrative skills you'll ever learn, handing you big payouts each time.
Here's what I mean…
Let's take a conservative approach and assume you're only going to charge $1,000 per audit for your first few months.
If you do just two Site Audits in a month, that's an easy $2,000 in the bank already for your first month. And since website audits only take a few hours, doing two in your first month is entirely possible.
Then let's say only one of those first two clients asks you to write four pages of revised copy at $450 per page.
That's an additional $1,800, which brings your total for the month to $3,800!
Which means with just two website reviews and only four pages of content revisions per month, you can make an easy $45,600 per year… just working a couple of days a week!
And remember, MOST of your clients will probably ask you to write copy for them, and these price estimates are on the LOW end of the spectrum.
Once you're established as a consultant, you can charge $2,500 for each audit like I do now… So for the same amount of work, you could end up making $6,800 every month… or $81,600 a year!
Plus, your copywriting fees can easily double over time. And you can make even more if you land a few clients who continue using your copywriting services.
Remember how I told you I made $24,200 from a single client? After I reviewed their website, they agreed to pay me $500 per page that I revised for them… And as a multi-national B2B company, their website had hundreds of pages.
That's not unusual either. In fact, the trend these days is to have a lot of pages. Tresnic Media, a popular online site dedicated to web design says companies that have on average 51-100 pages generate 48% more traffic than websites with fewer pages.
Since online shopping is projected to skyrocket over the next five years, it's in a company's best interest to have more pages on their website.
What kind of pages are we talking about?
You've got the homepage, the contact page, the About Us page… but beyond that, companies can have individual pages for every product they sell, blog posts, employee newsletters, sales pages, landing pages, the list goes on!
And once you've rescued their website with your revisions, you can bet they'll keep coming back to you with more work down the line. Just like when Downeast Energy came back to me for even bigger consultations after I did their content review.
Whether you choose a handful of big clients, or a steady stream of small ones… there's unlimited income potential with web content reviews.
You could choose to make this your main business and make BIG money without ever having to work full time in an office ever again.
Or you can keep it as a lucrative side gig that brings in easy paychecks month to month.
No matter your preference, this skill is a priceless asset that can boost any copywriter's bottom line.
Especially since there's a virtually limitless demand for professional content auditing today.
As a matter of fact…
You Have Over 1.31 Billion Potential Clients
"I discovered five new ways to make more money before I even finished Step 1 in Pam's guide. By the time I reached Step 4, I realized I might have already gotten more specific, practical, and immediately usable advice than from any other marketing book I own!"

— Steve Coombes, Copywriter
StepUp Creative
And more are being added every day!
As I'm writing this, there are already over 1.31 billion websites online, and that number is growing fast.
Just in the time it takes me to write the exact number (1,312,075,684), it's already changed!
Many of those are geared toward attracting customers and selling goods or services… but a solid majority are falling short of their goals.
In fact, studies show over 88% of businesses are dissatisfied with their website's performance. They may be getting traffic, but if visitors don't turn into buyers then it's "dead traffic" that does nothing for their business.
That's a lot of business owners who'd be thrilled to have a professional consultant to solve all their site's performance problems.
Keep in mind, some business owners already know they would benefit from a content review, but don't have the time or knowledge to do it themselves…
Plenty of others are too busy to even realize how much they could benefit from a professional review of their online content…
And many more are small business owners without any real marketing experience. They have no idea how to improve their site's performance… let alone how to conduct a full content review.
It's easy to assume business owners know more than we do about their business… but the truth is, there's a HUGE gap in their marketing knowledge that you can help fill.
That's because these business owners are specialists — they know everything there is to know about dermatology, organic supplements, or high-end watches, but they don't know the first thing about marketing their services online.
For example, I'll never forget the time I did a website review for a local accountant — an incredibly smart businessman, and an expert in his field for 30+ years. As I was showing him what I'd found on each of his website's pages, he stopped me and said, "Now, can you please tell me… what do you mean by a 'page'?"
You'll be amazed, even the most sophisticated companies don't necessarily understand all the functions of their website content.
They pretty much rely on their web developer to do that, but there's a big problem with that…
A Web Developer is Not a Copywriter
Never underestimate just how valuable your insight as a copywriter is for these companies.
It gives you a priceless edge as a website consultant. Because no matter how pretty the design, nothing affects a website's performance like the words on the page.
Your content is what speaks to the reader.
It's what promises to give them all they're searching for and more.
And it's the only thing that can convince them to trust your client's company.
Just think about it — would you do business with a company whose website didn't tell you who they were, what they did, or why you should choose them over everyone else?
No fancy graphics can replace that information.
Plus, it's the art of using strategic keywords in the copy that boosts your client's SEO ranking to the top of search results.
No flash animation can do that.
In fact, in Section 2 of your Site Audits Made Simple guide, I'll show you three critical design elements that could even be hurting your client's business.
It's not the web developer's fault though. Their expertise is in the design — they've never been trained to think like a copywriter.
For example, remember the website I mentioned at the beginning of this letter?
John Doe Auto Parts has some cute graphic design elements on this homepage… but there are plenty of mistakes that jump right out at us…
We've got the "welcoome" typo… difficult to read fonts… pointless images… and a messy navigation menu to start. These opportunities for improvement might be obvious to anyone.
But what about the opportunities that are "missing" from this page…
Is this a local business or a national chain?
Do they carry all kinds of parts, or specialize in antique American sports cars?
Can you order online?
Are their prices competitive?
The list goes on, and it's all very unclear.
In fact, using my 35-point Site Audit checklist, I found 23 opportunities to improve this website in less than 5 minutes.
I'm not talking about "small" improvements either.
I'm talking about changes that will make their website grab the reader's attention… that will make them stand out from their competition… and that will assure customers that this company is the best at what they do, satisfaction guaranteed.
Now, I'm guessing your clients aren't auto parts dealers, right?
Great news — it doesn't matter what industry you're working with.
Whether they're selling watches or newsletters, factory equipment or puppy training classes…
Every business, no matter their size or specialty, needs an effective website.
With so many different businesses out there in need of your help, there's no limit to how you can use your Site Audit skills to boost your copywriting business.
In fact, I know quite a few copywriters who chose to use their strategic content consulting skills in very different ways.
Just look at Margot Teleki…
Margot is a student of mine who took it upon herself to evaluate multiple websites in a small niche market.
She compared their Google rankings, how user-friendly their navigation was, what unique solutions they offered… then she created a Site Audit Comparison Report with all her findings and revealed itto her potential clients in that same market as a free "sneak peek" at how she could improve their business.
When she showed potential clients how they measured up to their competition, they'd immediately turn to her and insist she help them improve their own site.
Even I was blown away by how effective it was!
Or there's Kevin Rokosh, who chose to take up content reviews on the fly when he saw a new opportunity with a client…
"Sometimes I use a Just-In-Time (JIT) approach with AWAI's courses. I'm confident they'll deliver the skills I need for any project that comes my way.

So when some agency work morphed into a review of their client's website, I proposed a four-figure fee that would pay for the Site Audits Made Simple course as well as my time. It was like getting paid to learn! The agency was happy with my work. Their client appreciated the clear report I wrote. And I appreciated the fee I got paid. A win-win-win for all!

Thanks, Pam! Keep up the great work at AWAI!"

— Kevin Rokosh
The Engineer's Copywriter
And Nicole Kolesar, who uses her new "consultant" status and an optimized website to distance herself from the competition…
"[Site Audits Made Simple] gave me a very valuable and profitable service I can offer my customers in addition to using it to keep my own site up-to-date.

The biggest benefit for me is that I stand out from most web copy pros when I can offer my client something in addition to just web building. They see me as an expert, not just a web geek. It's absolutely worth the investment.

Thank you so much and keep doing great work helping freelancers like myself!"

— Nicole Kolesar
There are so many ways Site Audits Made Simple can boost your copywriting business.
You might decide to make website content analysis and consulting your primary copywriting service…
Or you may offer Site Audits as a complimentary service to set yourself up as a company's go-to web copywriter…
You might decide to keep it as a backup skill in order to impress difficult or demanding clients…
Or maybe you'll use your web content auditing skills to grow your OWN business website to promote your services!
But one thing is certain…
No matter how you use it, Site Audits Made Simple is like an automatic marketing plan for getting clients.
Just follow the steps I've laid out for you, along with the foolproof templates, and you're pretty much guaranteed to land clients left and right!
No guesswork involved.
It's the Fastest Way to Grow Your Writing Business… And Your Confidence
"This systematic approach to helping companies improve their websites is outstanding… not only because it helps your clients in a huge way, but you're serving as a valued consultant vs. simply a copywriter."

— Bob Bly
"America's Top Copywriter"
I know firsthand how intimidating it can be when you're starting out and trying to attract clients for your copywriting business. I felt the same way when I was just starting out.
But as my knowledge grew, so did my confidence. The same will happen for you too.
Which is why I'm so excited about sharing Site Audits Made Simple with you today.
Positioning yourself as a professional web content consultant is by far the best way to give yourself the confidence and skills to win clients. It will become your "foot in the door" foolproof way to get new clients… every time.
From the very first conversation with your client to the final Site Audit report and beyond — you'll have every single step of the process laid out in an easy-to-follow roadmap…
Plus, you'll have the knowledge and tools you need to talk confidently with them about how to achieve their goals… and your results are guaranteed to impress.
Just think about it from the client's perspective for a second…
As a business owner, would you rather hire an untested new copywriter who asks, "Can I write something for you? How many words do you want?"
Or would you rather hire the copywriting consultant who asks, "How's your website working for you?" and then listens to your frustrations, understands your marketing goals, and confidently offers real, actionable solutions for your business.
You can bet they'll be blown away and EAGER to hire you with that kind of introduction!
You've shown them you know what you're talking about… you're confident enough to offer solutions… and you have what it takes to make a real difference for their business!
It's a no-brainer for busy business owners who need solutions fast.
Adding a professional skillset of this level to your copywriting toolkit immediately elevates your relationship with clients into something bigger — and more lucrative for both of you — than you can achieve as a regular copywriter.
You're not just writing a page. You're bringing up opportunities that clients are missing and may not know about because they don't focus on this every day.
Right at the start, you've become their respected ally and advisor… and therefore earn more money.
Site Audits Made Simple lifts you to that highly respected consultant level.
But you don't have to take it from me.
Just look at Peggy, who used the hands-on templates to take her freelance career to the next level…
"Site Audits Made Simple has equipped me with all the tools, tips, and strategy needed to begin my career as a professional Website Consultant. I love the easy-to-understand content, work forms, and templates that Pam's included.

The biggest benefit for me… CONFIDENCE… just having clear, step-by-step explanations available anytime I need them gives me the assurance I need to submit a successful proposal.

If you follow Pam Foster's program, you're well on your way to becoming a professional."

— Peggy O.
Or Bamidele, who won over clients with these web consulting skills…
"Starting out as a web copywriter… [Site Audits Made Simple] gave me a lot of confidence as I went about getting my first clients.

My first client was very impressed with my knowledge and it has led to more work for me. It has added tremendous value to my business."

— Bamidele A.
And Holly, who discovered how having web content analysis in your tool belt can create long-term and lucrative client relationships…
"I had a client ask me for feedback on his new website. Rather than refuse and apologize, I pulled down Site Audits Made Simple. The 35-point checklist alone allowed me to meet with him and review his site page-by-page. From there, we went to a proposal.

I felt confident during my entire meeting with him and earned the gig of writing content for his site, plus any referral business he could give me from his clients. Those transactions occurred because of this course. It's one of the best values at AWAI — a lifeline for freelancing."

— Holly Helscher
You — A Web Consultant to the Rescue!
The best feeling of all is when that client you used to be intimidated by is so excited about the solutions you've proposed, they treat you like a hero.
Because it's true — for many of your clients, you really will be saving their business by fixing their underperforming website.
That's my favorite part.
Like the time a metropolitan community college (for confidentiality reasons, I can't reveal their name or location) asked me why their website wasn't bringing them a higher amount of new student enrollments.
Even though they had competitive programs and prices, they weren't showing up on search engines… and other local schools were getting all the new student traffic.
As soon as I started digging into their site, I realized their biggest mistake was staring them right in the face…
They were a local community college, but they didn't have their location anywhere on their website!
After completing my review, I presented my report to their entire marketing team…
"So, one reason your competitors are getting all the traffic is because nobody knows where you are… There's no mention of your location anywhere on your site."
A stunned hush fell over the room while they looked at each other in shock…
Finally, someone laughed, "Unbelievable! I can't believe we missed that!"
I worked with them to weave their location into even stronger sales copy — making sure we showed readers not only where they were, but also why they were the best choice in that area.
Over time, their visibility in search engines went up, up, up, and they finally started getting the traffic they needed on their website.
And this kind of story isn't unusual.
Often these local businesses don't need anything fancy or complicated, they simply need a professional who knows what to look for and can identify the opportunities they've been missing — and that's YOU.
And when they start seeing the results, your clients will be so happy, they'll jump at the chance to work with you again, and to refer you to other clients.
Just take a look at this review from one of my clients…
"First, Pam helped us optimize the content and tags of both of our websites, which helped us rank higher in Google. Then she made the process of blogging so easy for us. We were seriously struggling to come up with fresh, relevant content and Pam used all of her industry insight to write the perfect blogs for us! It seemed as soon as we published a blog, we would start getting calls on that particular product almost immediately. When we were fresh out of blogging ideas, Pam would send suggestions, based on research she performed for us. I would recommend her to anyone who wants to expand their client base!"

— W.B.*
Wouldn't it be nice if all your copywriting clients responded to your work this way?
When you're handing them solutions for their website, this is the kind of reaction you can start to expect every time.
You Can Use Strategic Site Audits to Grow Your Reputation and Your Business… Starting TODAY
Whether you're a beginner or a more seasoned writer, you can leap to a higher professional level and double your value to clients by adding strategic Site Audits to your services.
Armed with your structured, seven-step guide in Site Audits Made Simple, you'll be able to pinpoint every gap in your client's website… and all your solutions are content-related, so of course, they'll want YOU to write them.
With these easy-to-follow steps, you'll know exactly how to:
Submit a winning Site Audit proposal
Use proven checklists, tools, and approaches to complete a detailed site analysis
Measure content against the three core elements of successful websites
Get the right information from your client up front, so you know exactly how to focus your review and help them achieve their unique goals
Identify barriers to success and opportunities for improvement on each web page
Evaluate competitive sites for strengths and weaknesses, and help your client stand apart and rise above the competition
Rank your client's website against competitor sites with my proprietary 3-tiered scoring system
Know the difference between a website that works and a website that looks good but doesn't work
Provide checklists and screen shots that point out problem areas and opportunities to support your recommendations
Prepare a formal and polished report your clients will value
Include website screen shots so each point is very clear
Present your analysis report including visuals that support your findings, so your clients will "get it" immediately and want you to fix the problems you find
Recommend a detailed content improvement strategy to lift your client's website traffic, SEO ranking, and sales conversion rates
Open the door to ongoing web copywriting work for that client, plus other marketing copy and strategy work
And on top of the foundational Site Audits Made Simple program…
You'll Get Exclusive Online Access to Every Site Audit Tool I Use
This unique set of web copywriter work forms and templates, based on the latest web content best practices, is available to you for unlimited use — saving you countless hours of time creating your own materials.
You'll get:
My 35-Point Usability Checklist — Over nine years of web page analysis, I've developed this comprehensive checklist to evaluate every strength, weakness, and opportunity throughout your client's website. You can also use this form to measure your client's market positioning against competitive websites and in search engine results. Use this to take the guesswork out of any website audit — you're guaranteed to nail it every time.
The 5 C's of Content That Works™ — When evaluating your client's content, use this five-step guide to measure how your client's messages work (or don't) when it comes to offering clear, optimized, helpful, and persuasive sales copy. You can quickly tell which messages are designed to convert site visitors into customers; and where conversion-focused messages are missing or need help.
Site Audit Proposal Template — Use this document to provide a winning proposal for your Site Audit services, telling your client exactly what you'll do during the audit, how this benefits them, and the tremendous value your insights will deliver. You can use this document as is, customizing it for each client.
Strategic Site Audit Brief — Use this brief to get the right information from your client up front. Armed with the details you gather from this document, you can begin conducting a smart, strategic analysis of your client's website and competitors.
From day one, you'll have everything you need to impress clients with your start-to-finish web page expertise and insightful analysis.
Now, by launching yourself straight to the "consultant" level, you have incredible power to boost your copywriting income.
Also keep in mind, this is an AWAI "Living Program", which means when you order today, you'll also get unlimited access to every update and any future bonuses we add to the program. And you get it for a lifetime!
But I'm not stopping there.
I'm also going to include three bonus lessons to make sure you have every possible advantage as you start your website auditing journey…
So when you order Site Audits Made Simple today, you'll also get access to:
Bonus Lesson #1: The Best Time to Pitch Site Audits to Prospective Web Clients
Inside, I'll reveal the #1 mistake people make when pitching their content review services, and what you should do instead… Plus, I'll show you some of the best scenarios for meeting potential clients… and which keywords and phrases reveal that they're ready to hear your pitch.
By the end of this lesson, you'll know exactly how to recognize potential clients that will say "Yes!" to your services, every time.
Bonus Lesson #2: How to Win Over the Web Pros When Providing Site Audits
While you're reviewing a website's content, it's important to establish a good working relationship with your client's web developers — they're the ones who handle the design and functionality of the website. In this lesson, I'll walk you through three common scenarios you may encounter with web developers… and I'll show you the best way to handle them. For each case, you'll know how to listen and respond to their doubts or concerns… establish mutual respect and cooperation… and win them over to see the value of your services for a smooth process all around. (Hint: It's a matter of listening and responding in their language.)
Read through this lesson and put these techniques to the test — you'll be able to handle each scenario as a professional and win over even the most "prickly" of web pros.
Bonus Lesson #3: How These 3 Search Engine Changes Offer You Paid Web-Writing Opportunities
Three important changes rocked the website world recently, but most companies aren't aware of them. The average business owner simply has too much on their plate to also keep track of the continually evolving Internet landscape. Which is why they need someone like you to save their website from running into these three new Internet "tripwires" that could potentially harm their business.
In this bonus lesson, I'll update you on three recent changes that are shifting power online… and how to use these changes to bring your client's website right to the top.
And you'll get all this with AWAI's 100% No-Risk Guarantee. If you're not absolutely satisfied with all your new Site Audit skills and resources… or even if you simply decide doing web content reviews aren't for you… just let us know within 90 days and we'll refund every penny.
There are SO many businesses out there that need this service, and SO few copywriters who can provide it — I'm thrilled just thinking about how big an impact Site Audits will have on your copywriting income!
And when you consider you'll receive all the bonus templates, the proven 35-Point Usability Checklist, and comprehensive guide covering every step of the process, this program is easily worth $1,000.
With just one Site Audit review, you could easily make your full investment back.
But we're not selling Site Audits Made Simple for $1,000…
Not even for $750…
In fact, I'm so confident that this program can launch your career to the next level, It's available to you for only $497! A mere fraction of it's full value.
With Site Audits Made Simple in your hands, you can leap straight to an elevated "consulting" role… command higher fees… land clients who actually look forward to getting your expert advice… and earn multiple paychecks for projects…
All for only $497.
Don't let another day go by without this priceless skill in your copywriting arsenal.
Get all the tools, insight, and confidence you need to land clients and win their respect… PLUS, secure unlimited income and double paychecks for your services… when you order Site Audits Made Simple today.
It's time to launch your web copywriting business straight to expert status.
Sincerely,

Pam Foster
Director of Copywriting Training, AWAI
Get Site Audits Made Simple Now
P.S. Don't forget, you risk nothing by trying out this program. Read through the lessons… download the bonus materials… put the templates and checklists to the test… and if for any reason you decide it's not for you, we'll refund your full purchase!
So take your business to the next level today with Site Audits Made Simple.
Here's what some other folks had to say after adding Site Audits to their copywriting toolkit…
"In my opinion, Site Audits Made Simple is the most authoritative way to introduce yourself and your services to any potential client. It allows you to awe potential clients with your knowledge and skills by simply assessing their website's effectiveness, in a professional manner.

Once the client is duly impressed, your suggestions for future work will be like instructions they simply cannot ignore. You create a thirst they must quench. Can you say CLIENT FOR LIFE?"

— John Batson
"Thank you for your program Site Audits Made Simple. It is such a thorough step-by-step guide full of clear and concise examples. The customizable templates included with the program have made it so easy to add this product to my web writer's toolkit."

— Denise Millet
"Explained so well and made it user friendly. I feel like I can do this now."

— Jan Chitsey
"Pam did a stellar job presenting a very important concept and broke it down into teachable segments. Very practical, engaging, and implementable!"

— Anonymous
"I have won clients simply by proposing to them what needs to be done, and they have been impressed with my extremely detailed list of problems and solutions, going page-by-page through their site.

For clients willing to pay for ongoing work, the Site Audit is a terrific way to begin the relationship, even if you don't charge for the audit itself and just use it as part of your proposal.

For any AWAI student who wants to accelerate their mastery of web marketing, I'd consider this an essential tool."

— Dan Magill
"This may be my favorite! What Pam showed us is pure genius hidden in plain sight! When you understand it, it's so obvious, but not until then!"

— Andre Harding
---
*Company and client names and details withheld for confidentiality.
American Writers & Artists Inc.
101 SE 6th Avenue, Suite A
Delray Beach, FL 33483
(561) 278-5557 or (866) 879-2924
www.awai.com