One Client Is All You Need
Tap into the perfect "beginner" writer's market that's set to grow to $335 billion by next year…
… and could hand you an endless stream of high-paying assignments from just ONE client!
Here's how to get started with the fastest, easiest way to live the writer's life…
Dear Reader,
Hi, Rebecca Matter here.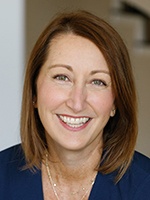 I want to tell you about the one skill I believe EVERY writer today needs to learn.
It's "beginner" friendly.
And it's the fastest way I know to start living the writer's life.
I've personally witnessed AWAI members who have learned this skill go from no clients to paid assignment in as little as 72 hours.
That's because the demand for this skill is the highest it's ever been.
It's Part of What Is Quickly Becoming a $335 Billion "Writer's" Market
The projects are short, straightforward, and easy to complete.
Plus, there are PLENTY of them to choose from.
One single client could keep your dance card full with these high-paying assignments year after year.
And in just a moment, I'll show you how you can get started, and explain why you could even have clients eager to pay your asking price.
First, let me tell you…
Why Learning This Skill Is a Must in Today's World
The skill I'm talking about is writing for the Web.
Twelve years ago, I saw the writing on the wall (actually it was on the computer screen)! Writing for the Web was quickly becoming the wave of the future.
Back then, the demand for web copy was HUGE. Companies were spending around $50-$70 billion on digital advertising.
And they were eager to hire writers to help them with the copy for their websites and online marketing materials.
But today…
The Demand for Web Copy Has Absolutely EXPLODED Beyond Anything Any of Us Could Have Expected!
As I mentioned earlier, eMarketer reports that companies around the globe will spend $335 BILLION in online advertising by 2020.
This means that today — clients WILL ask you for help with their web copy.
And it's important that you can confidently answer "YES!"
Just think:
Right now, there are over 1.5 billion websites online.
Let's say just 1% of those are actual businesses.
You're looking at 15 million potential clients out there that NEED your help!
And while you'll have PLENTY of clients to choose from, the truth is…
One Client Is All You Need for an Endless Stream of High-Paying Assignments
Here's why:
Back in the "old" days of direct mail (before the internet), there were only a few places where businesses needed copy.
For the mailbox.
For newspapers and magazines.
Radio.
And television.
So the copywriters of "yesteryear" actually needed to have plenty of clients to keep them busy.
Today, things have changed. Quite dramatically.
Your typical clients now need copy for:
Facebook posts
Pay-Per-Click ads
Blog posts
Homepages
Order pages
Landing pages
Product pages
Welcome emails
Autoresponder email sequences
Online "advertorials"
Special reports and other "lead magnets"
Case studies
E-books
News releases
Online content pages
E-newsletters
Video scripts
… the list goes on and on!
WHEW!
That's 17 different types of copy I came up with just off the top of my head.
All told, there are 40+ different copy "types" your potential clients could need, thanks to the internet.
And your clients will want MULTIPLES of each of these projects, because when it comes to online marketing, you need to constantly be testing new ideas and angles.
I know from personal experience.
Here at AWAI, I'm always on the hunt for more writers who can help me get my long list of web projects DONE and off my "to-do" list.
Bottom line:
You Have a Never-ending "Buffet" of Choices!
And because there are so many potential clients across every niche and industry imaginable…
You can write about what you love.
You could write newsletters for the pet industry…
Product pages about health supplements…
Video Sales Letter scripts for a financial service…
Ads, landing pages, emails, autoresponders, SEO copy, social media… for any product, service, or organization you're interested in or have a passion for.
And you don't have to be "married" to just one niche or topic. You can enjoy plenty of variety.
It's really up to you to decide.
The majority of these projects are typically short and straightforward to write.
Plus, unlike writing traditional, long-form sales letters, when it comes to writing for the Web, you'll find that there is…
No Need to "Sell, Sell, Sell"
There's a fundamental difference between copywriting "offline" and copywriting for the Web.
In the "offline" world, direct-response copywriters live and die by results. Success is measured by how much revenue their sales letter or promotion brought in.
But online, things are different.
That's because no two websites will look or work the same way.
That means whenever a first-time visitor reaches a website, they're going to first ask themselves a series of questions:
"Is this website relevant?"
"Can I quickly figure out how to use it?"
"Can I find what I'm looking for?"
In the print world, this doesn't happen. A sales piece is a sales piece… same as always. A reader doesn't have to figure out how to use it.
If they get a catalog, same thing. They know it starts with a front cover… then you turn the page to see what comes next, etc.
Not with a website.
So instead of "sell, sell, sell"…
Writing for the Web Is More about "Help, Help, Help"
Selling comes later.
Because the first order of business for a web copywriter is to help each visitor find what they are looking for — whether it's a product, a service, or information.
Every headline, subhead, block of short text, and link text needs to help the visitor.
You need to guide them, inform them, and direct them.
Here's a quick example…
Let's say a client who sells craft supplies wants you to work on their homepage.
You check it out and see a prominent headline that says:
PLAID.
So Beautiful. So Easy. So Plaid.
Chances are good, upon seeing that headline, visitors have no clue that they sell craft supplies.
So as a web copywriter, you go to work.
And what you come up with could be as simple as this:
PLAID.
We Sell Craft Supplies.
As you can see, you don't need to be an "A-level" copywriter to write a headline like this.
And, it wouldn't take you much time to come up with. You could probably come up with a headline like this — along with all the supporting copy — in a couple of hours. Maybe less.
That's because writing for the Web is writing for clarity. So you can help the visitor find what they need.
Writing for the Web Lets You Create Success on Your Terms
As I mentioned earlier, you have PLENTY of different projects to choose from.
That's because each website has many different pages a visitor could land on.
And every website will also have different options for visitors — from signing up for email updates or to receive an e-newsletter… to getting more information on a product and then purchasing.
So not only can you choose the kinds of projects YOU want to work on…
You'll also find that many of the assignments you'll come across pay VERY well.
Take a look:
Homepages (Standard fee range: $450-$4,500)
Subscription pages ($450-$4,500)
Information pages ($150-$750)
Landing pages ($450-$1,000)
Page sequences ($750-$5,000)
Promotional emails ($250-$3,500)
E-newsletters ($250-$2,000)
Blogs ($50-$500 per post)
Websites ($1,500-$3,500)
And a whole lot more
That's why it can be relatively easy to earn a "full-time" income from one client alone.
Snag two or three clients (so you don't have "all your eggs in one basket") and you could be set for a loooong time.
Plus…
You Don't Have to Learn to Write All These Assignments at Once — You Can "Pick and Choose" as You Go
Learn How to Write for the Web and Take on a Variety of Projects. You Can Pick the One (or 10!) You Enjoy Writing Most …
Homepages
Landing Pages
Online Content
Lead-Generation
Company Info
Subscription Pages
SEO Copy
PPC Ads
Blogs
Articles
Social Media
Autoresponders
Promotional Emails
E-newsletters
Money-Making Websites
E-books
Video Scripts
News Items
Advertorials
Insert Ads
Product Descriptions
Buyer Guides
Lead Magnets
Upsell copy
Cart Sales Copy
Editorial Calendars
Reputation Management
And a whole lot more!
Learn one — say, how to write homepages.
This will get your foot in the door with a potential client.
Then, you can get paid to learn as you go.
But here's what you'll find with MANY of these different projects:
Once you learn a few key principles…
… you'll have the "know-how" to write MOST of them!
That's because a good portion of all these assignments share the same fundamental principles.
So if you learn how to write a good homepage, you'll ALSO know how to write a good product page, a good About Us page, etc.
And the truth is, these assignments are the kinds of projects you can learn how to write in just a few days.
Which means you could easily learn the skills over the next few days and be ready to land your first client the following week.
Best of all, it's super easy to get started…
The Fastest Way to Break Into the HIGHLY LUCRATIVE World of Web Copywriting
I know for a fact that writing for the Web is a huge opportunity for a copywriter… so I set out to find a way to make this expertise available to all our members.
And I decided to go after the best web copywriter in the business to create a program to teach you this skill… in a simple, easy-to-understand way.
It took a few months of cajoling, but I was finally able to get him to hunker down and do it.
And this program covers everything, A-Z, giving you exactly what you need to confidently go out and get clients… and know that you're getting paid as much as you're worth (without leaving one red cent in fees on the table).
Meet Nick Usborne.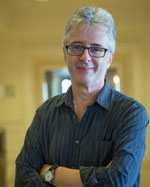 Nick's been a copywriter for 40 years now, 22 of which he's dedicated solely to online copy. He's worked with, and has been a web-copy consultant to companies like Microsoft, Disney, Yahoo, America Online, and The New York Times.
In fact, he's so sought-after, that many of these Fortune 500s lock him down under contract for up to three months at a time!
And now he's created the definitive guide on writing copy for the Web… exclusively for AWAI.
The result?
A comprehensive program for writing top-notch web copy in record time. It's called Web Copywriting 2.0: Your Complete Guide to Writing Web Copy that Converts.
"The 'Bible' of Website Copywriting"
"Few copywriters are as experienced in web copy as my friend Nick Usborne, and certainly no one teaches how to write for business websites better. You should study Nick's AWAI Web Copywriting program as if it were the 'Bible' of website copywriting… which it is."
— Bob Bly,
"The Copywriter's Copywriter"
and AWAI Copywriter of the Year
In this program, Nick shows you how to dramatically improve any web page, email campaign, or e-newsletter.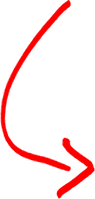 You'll be able to present yourself to any company, large or small, as an expert who can transform their online presence.
When a potential client asks if you know how to "do" web copywriting, they're talking about everything you'll learn in Nick's program. And after going through it, you'll be able to confidently answer, "Yes!"
What's more, you can continue to write traditional direct-mail copy, and offer web copywriting to your clients as an added service.
Or you can just stick to online copy and still earn well over six-figures a year — like Nick has been doing for more than two decades.
It's More Than Just Writing Copy
Web Copywriting 2.0: Your Complete Guide to Writing Web Copy that Converts is unlike any other program you may have seen or heard of. It not only shows you how to write every kind of web copy… it's been organized in a logical way that anyone can understand and follow. The program is divided into four sections:
Section 1 focuses on what it takes to be a successful online copywriter, as well as on the nuts and bolts of good web copywriting. This section will give you a solid foundation for becoming an in-demand, highly paid online copywriter.
Section 2 is where you learn Nick's proven strategies for creating web pages that sell. Master this section, and get ready to command fees of $1,500, $2,000, even $3,000… just for writing a single 500-750 word web page!
Section 3 shows you how to earn even more money by writing materials your clients are going to keep on needing… not only a constant stream of copy that they can test, but also emails, e-newsletters, and blogs to help them stay in touch with their customers and prospects. With ongoing assignments like these from just a handful of clients, getting to six-figures can be a snap.
Section 4 gives you Nick's "million-dollar" tips, techniques, and insights for writing blockbuster web copy — the edge Fortune 500s are looking for when they hire Nick.
And when you're done — and you start offering your web copywriting services — you'll have the skills (and confidence!) to quickly earn your clients' trust… and their respect.
Everything You Need to Know in One Place
"THANK YOU NICK USBORNE and AWAI! You [thanks to the Copywriting 2.0 program]. Changed. My. Life."
— Jane Sanford
With Nick's program, you'll learn everything there is to know about becoming a top web copywriter. In fact, you'll be learning some very important concepts right from the start that will set you head and shoulders above your future competition.
Here's just a very small sample of what I'm talking about…
Nick's proven 3-step process for crafting spellbinding web copy that can increase any online business's profits in no time! Clients will be clamoring to get on your schedule…
Why you actually don't want to be seen as a "copywriter" by your potential clients. (Getting this single distinction right practically guarantees that you'll write your own paycheck… and, what's more, that clients will be more than happy to pay it.)
A simple truth you should know about your online prospects. Understand this and you'll have what it takes to beat the pants off your competition — leaving them scratching their heads, wondering why.
How the origin of the Web back in 1979 revealed a key insight into writing stellar web copy. Amazingly, the same principle applies today.
Nick's personal… and preferred… "Text Box" method for simplifying the web writing process. (This is what separates those earning a living from those making a fortune as online copywriters… )
In short, you're getting what amounts to a complete college education in web copywriting… all in a single program.
And since Nick has already done the hard part for you — figuring out what works by going through the tedious process of trial and error himself — his program will get you up and running as a web copywriter faster than has ever been possible.
What's more, Nick has recently updated Web Copywriting 2.0 and has added something that will help you get up and running (translation: cashing checks from clients) sooner than you ever thought possible.
What to Do… And HOW to Do It — Learn the Ropes from a
16-Video

Training Series!

As part of Web Copywriting 2.0, Nick has generously agreed to include 16 training videos — all designed to get you up and running as a web copywriting specialist in no time flat.

This collection of training videos will show you the ropes, step-by-step. You'll learn the ENTIRE web copywriting process, from soup-to-nuts, visually.

For example, you'll learn all about the different kinds of web pages there are and how to create them (videos 1, 10, and 13)… you'll learn how to ensure your client's website has the best chance possible of getting seen by search engines like Google (videos 3, 4, and 7)…

… you'll learn how best to send emails (video 15)…. what format to send them out in (video 14)… free tools to speed up your research and make it easier than ever (video 5 and 6)… and much, much more.

In fact, Nick has even dedicated two modules to showing you how to WOW your clients by creating a slick, attractive mockup of how their website will look once you're done with it — using nothing but Microsoft Word!
"Paid Me $15,000"
"Nick's Web Copywriting 2.0 program helped me have the confidence to get an excellent client who paid me $15,000…"
— Leslie Ehrin
That means you don't have to be a tech "geek" to give your clients something that shows them what a high-caliber professional you truly are.
No question, this video training series will answer any questions you may still have after going through the program and will greatly enhance that knowledge… making you a true web copywriting professional in your own right in a VERY short period of time.
But we're not done yet because Nick's going to show you…
How to Write Blockbuster Web Copy in Record Time!
"I now call [Nick's Web Copywriting 2.0] 'My Bible.'"
— Doug Denny
To further ensure your success as a web copywriter, Nick has included two special bonus reports with his program.
In his first bonus report, "Writing Rituals," he gives you his personal writing "blueprint" to help you meet deadlines with ease, get more writing done in less time (which means a bigger income for you), jump-start your creativity, and never be at a loss for words.
In his trademark style, Nick breaks it all down into simple steps.
"Excellent Teaching Skills"
"Nick knows how to write a website that will do what you want it to do. Thanks to his excellent teaching skills, now I can write one too."
— Mike Minicucci
With "Writing Rituals," you'll have the exact same method the industry's leading web copywriter uses day in and day out to achieve his success.
What's more, you'll feel completely in control of the writing process. Never again will writer's block or procrastination rear their ugly heads and slow you down.
Best of all, you'll feel absolutely sure of your ability to produce one winner after another… ahead of schedule. (No "deadline-around-the-corner" panic for you!)
All Your Web Copy Questions Answered
"Web Copywriting 2.0 came as a revelation to me. Almost everything in Nick's text was new to me -- especially the concepts he spells out in the first section, when he absolutely convinced me that writing for the Web is fundamentally different from traditional writing."
— Richard Lacey
Nick's second bonus report, "Words of Wisdom," is a collection of the best articles he's written during his 22-year career as an online copywriter.
These articles give you added insight into key concepts covered in the program.
Plus, the collection serves as a handy "quick" reference when you're working on a project and want to look up a specific technique to see how Nick used it.
It's like having Nick right by your side, ready to answer your web copywriting questions. Questions like, "Do too many graphics reduce sales conversion rates?" and "How do you anticipate your prospect's intentions?"
With the help of this second bonus report, you'll be able to tackle virtually any web copywriting assignment a client can throw at you.
Ensure Your Future Copywriting Success
"Not only have I been writing emails, sales letters, and promotional postcard mailers, I have started to turn their PowerPoint presentations into webinars, which can be viewed on the Web, and, of course, promoted through various social media and email campaigns that I will be writing for them. Recently I wrote an email for one of their service consultants. He could not get an appointment with a large account he was trying land. The email got him the appointment. Along with the supporting sales documents I created, he did close the sale, one of the largest accounts in his territory."
— Matthew Troncone
Nick's program is the definitive guide for web copywriting.
He squeezes out every last secret he knows. Including those he discovered by experimenting, by doing research into eye-map studies, and by analyzing volumes of dry statistical data.
The same secrets that put Nick at the top of the online copywriting world. The same secrets he's taught to marketing executives at Microsoft, Yahoo, and Disney.
But you won't have to pay Nick's regular Fortune 500 fee to learn them.
You'll get all of Nick's web copywriting strategies, techniques, and insights, along with both of his bonus reports — "Writing Rituals" and "Words of Wisdom" — to help you produce even more copy in less time (and boost your income!), and the collection of every article he has ever published — for just $497.
When you consider that you can make $1,500 from your first assignment alone, $497 is a small investment.
Writing for the Web is an exciting, ever expanding and evolving market, where the money is great and you have the opportunity to land one assignment after another…
"Taught Me Everything I Needed"
"… I took Nick Usborne's Web Copywriting 2.0 program last year. At the time, I knew nothing about Internet Marketing or conducting business on the Web. Nick's Web 2.0 program taught me everything I needed to establish my business online…"
— Holly Genser
All while working as much… or as little… as you want.
Once you master Nick's secrets, you have the potential to make back the cost of this program many times over… in less than a day. For the rest of your life.
There's No Risk to Try It Out
For 365 days, see for yourself how quick and easy writing online copy can be…
For a full year, feel what it's like to quickly gain confidence in a skill that is in huge demand and only keeps growing…
Take your time. Review Nick's program at your leisure to determine whether web copywriting is right for you.
If it's not, no problem. Simply let us know and we'll refund your purchase price in full.
One more thing.
This program is the only place you'll find Nick's world-class secrets for writing blockbuster web copy in a short amount of time. And the sooner you apply them, the faster you'll see success.
Thousands of Companies Need Your Help
Online copywriting is critical in today's marketplace. Businesses around the world are desperately scrambling to find skilled web copywriters who can write and update their content to enhance their online presence.
Don't forget, these are the same companies that will pump over $335 BILLION into online advertising by 2020…
And they'll need words — your words — to set them apart from their competition. For their homepages… their landing pages… email campaigns… e-newsletters… blogs… sales pages… and more.
So if you want to experience the thrill of being in-demand… and earning $1,500 for writing as little as 500-700 words of copy — go ahead and ensure your future success as an online copywriter today.
Get in now to take advantage of the overwhelming demand from thousands of companies that need your help.
Call our friendly Member Services team at toll-free 1-866-879-2924 or click below to order online.
Sincerely,

Rebecca Matter
President, AWAI
Founder, Wealthy Web Writer
P.S. Order now and you also get these FIVE POWERFUL BONUSES:
Bonus #1: Feedback on Your Work
This first bonus is worth the price of the program alone in my opinion.
You'll have the opportunity to work on a web-copy assignment for me, and get personalized feedback on how you can further improve your writing.
Here's how it will work …
I'll give you a live Spec Assignment for Wealthy Web Writer — our membership site for web writers.
You'll then have 30 days to do the work and send it back. And as long as you turn it in by the deadline, you'll get personalized feedback on your writing.
PLUS …
If I use your copy, you'll also get paid.
You'll end up with a writing sample, confidence that you know what you're doing, and possibly a new client!
Bonus #2: Help Choosing Your Web-Writing Niche
One of the smartest choices you can make for your budding web-writing business is the niche you'd like to specialize in.
A niche is simply a specific market with similar products and audience, like natural health, self-help, financial advice, or Business-to-Business.
Choosing a niche is smart for many reasons:
You give yourself an instant pay raise. (Clients are willing to pay more for specialists.)
It makes you look more like an expert.
And, specializing helps you climb the ladder and get higher-paying, higher-caliber clients, faster.
And once you've chosen your specialty, it'll be time to go out and land your first client.
And one of the most powerful tools in your client-landing tool belt is your freelance website.
That's where the next bonus comes in …
Bonus #3: "Follow Along" Instruction for Putting Up a Website
Getting your new business website online is a snap with Nick's step-by-step webinar, "How to Create a Powerful Freelance Website."
In a matter of hours, you'll have a website that makes a great first impression, entices visiting prospects to contact you, and sells your services to potential clients.
Nick makes it simple and straightforward to do on your own — even if you don't have a "technical bone" in your body.
He'll show you exactly what you need and what you don't to get your site up and running FAST. (You can always tweak and perfect it later!)
Then, it'll be time to get to work and land your first client.
Don't worry — Nick has you covered there, too …
Bonus #4: Help Getting Clients in 30 Days
Having the skills is a necessity. But having clients who will pay you for those skills is what separates the aspiring writers from the professionals.
So in this bonus training video, Nick will show you the best ways to land clients within 30 days.
Now I'm not saying you have to go out and get clients that fast. You're more than welcome to put his strategies to use in the coming months.
But, if you want to get your business up and running in as little as a month, Nick will help you do it.
He'll show you …
How to get your foot in the door;
How to present yourself so clients immediately see your value;
How to encourage them to hire you right away; and
How to increase the value of that relationship for years to come.
Before you know it, you'll be running a successful freelance copywriting business, making the money you want to make.
But if you run into any roadblocks, don't worry …
That's where the final bonus comes in!
Bonus #5: How to Work with Web Clients Successfully
Even if you've never worked as a freelancer before, your clients will think you're a pro when you follow Nick's "18 Steps to Successfully Managing a Project with Your Client."
This quick webinar will help you feel completely confident working on your first project.
Nick will walk you through the most common "flow" of a freelance project — from quoting your fees to sending in the final draft, including …
how to write a project quote or proposal,
what to do if the scope of the project changes,
how to be sure your fee estimate is accurate,
how to manage your time,
how to break through the "blank page challenge,"
what to do about revisions,
and much more!
P.P.S. I believe this is the most important program we've developed since we created AWAI's The Accelerated Program for Six-Figure Copywriting 22 years ago. This is an A-Z, step-by-step tutorial on how to become a grade "A" web copywriter. Once you go through the program — and master its powerful skills — you'll know more about writing for the Web than 99% of copywriters in the country… making it a piece of cake to get as many clients as you can handle.
---
American Writers & Artists Institute
101 SE 6th Avenue, Suite A
Delray Beach, FL 33483
(561) 278-5557 or (866) 879-2924
www.awai.com