If you can write…
And you're not making
$2,500 to $8,000 each month
writing for web clients…
You're doing something WRONG!
Thousands of writers are earning
$500
,
$750
,
$2,500
… even
$10,000 per writing assignment
right now
— and I'd like to show you
exactly
how you can join them in the next 30 days…
---
Hey Reader,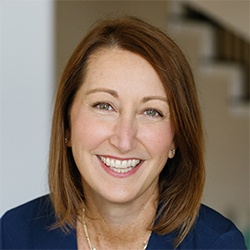 Rebecca Matter here, with a special message for you as a writer…
Making a real living as a writer — one that pays the bills, provides for personal treats, and even leaves you with free time to enjoy yourself — is not a myth.
Thousands of writers are doing it, right now.
For proof, I don't have to look any further than the invoices in my own inbox. Here are copies of four invoices I recently paid to freelancers who did web work for me: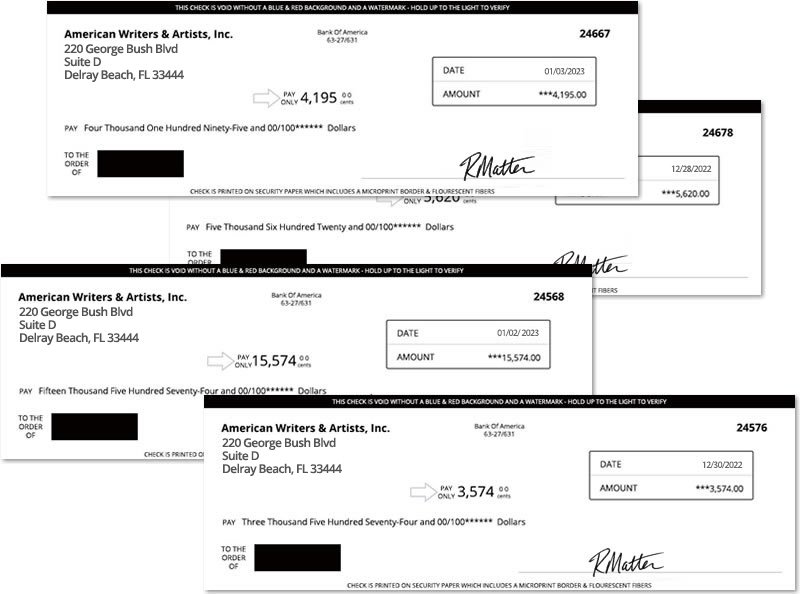 So, who are these writers?
My team of go-to freelancers comes from all over the world — and they have all kinds of backgrounds.
Some, like Holly Hanna and Mandy Marksteiner, are stay-at-home moms who wanted a flexible income.
Others, like Brian Whitaker and Steve Coombes, are former corporate warriors. They're thrilled to have found a lucrative alternative to long commutes and being trapped in a cubicle 60 hours a week.
Still others — like Donna Kaluzniak, Suzanne Mulligan-Born, and Starr Daubenmire — hit retirement age but never slowed down. Instead, they swapped burdensome "real" jobs for projects that don't take long and bring in a great income that pays for rounds of golf, worldwide travel, treats for the grandkids, and winters where it's warm.
And that's just a handful of the dozens of writers I employ.
But — no matter where they live or what they did before — they all have one thing in common…
They didn't reinvent the wheel to find their success.
Instead, they followed a series of proven roadmaps to connect with me (and the hundreds of thousands of other deep-pocketed publishers and marketers like me).
You can build your web-writing career doing what they did… because these maps show you exactly how to go from earning nothing as a writer to consistently making thousands each month.
There's nothing left to chance… no gaps to muddle through on your own.
Once you get access to the maps, you just have to follow the steps. It's that simple.
I'll even help you get your journey started…
Step 1 Switch Over to the Right Path
To make $2,500 to $8,000 (or more) each month writing for web clients, you'll need to make some changes…
Just a little shift in how you think about your relationships with your clients and the value of your writing work.
Because it doesn't always feel like work, does it?
Oh, some days it's an effort, to be sure. But chances are, like me, you love nothing more than getting lost in the written word.
So because you're enjoying yourself… should you work for free?
I hope you're shouting out, "Absolutely not!"
How about working for pennies? After all, writing's not hard work, like laying pavement. So you shouldn't charge much, right?
Yell with me now, "WRONG!"
As a writer, you have an amazing, valuable skill.
You can create great things with words.
You can use language to bring ideas to life… to share amazing stories, build strong communities of like-minded thinkers, and even motivate people to take action.
That's an incredible asset in the online world.
If you can get people to stop, pay attention, and then do something… "Like" a page, click a link, subscribe to a newsletter, or even buy something from a website…
It's like having a super power. And smart business owners and marketers are willing to pay top professional rates to get a team full of super-powered writers on their side.
Those are the people you want to work with — people who "get it"… and get what your writing talent is worth.
They want you to be happy — and they want you to be happy working for them.
That's why they have no problem paying you very well to contribute your time and talent to getting their business communications and sales messages out there.
They know one really well-written piece of content — or an especially interesting sales message — can explode online. Millions of people might see it.
And if even a small percentage of the people who see something actually do something or buy something, the whole company will generate massive profits.
They win, you win. Win-win all around.
That why I have some advice I'd like you to strongly consider…
Right here, right now… stop thinking of your writing talent as anything less than a solid-gold asset.
Give notice to any writing client who's not paying you what you're worth.
You're not going to have room for them in your life anymore… because we're about to crowd them out with high-quality, high-paying work from the best clients on the Web.
Clients who "get it" and will hire you fast, pay you premium rates for access to your premium talents, and then keep you busy for years doing great work.
How can you find them?
Just take this next step with me…
Step 2 Move Forward — Fast — with These Proven Roadmaps
Pushing through all the noise and churn online to connect with the smart businesses and marketers who desperately want to meet you is easier than you think.
Remember, it doesn't matter where you live.
It doesn't matter who you know.
What you look like… whether or not you went to college… whether you're old or young or somewhere in between.
All that counts is that you can write.
Because if you can write, the rest is simply a matter of getting yourself in front of the right clients at the right moment.
And that doesn't take rocket science.
It takes roadmaps.
Roadmaps are "been there, done that" guides to successfully reaching a destination, written by someone who knows the ins and outs of the journey.
And so, if you think of your writing goals as places in your life you want to be, then to reach them, you just need the right roadmaps.
Where will you find these roadmaps?
Inside the Digital Copywriter online community.
It's a unique space on the Web created specifically for working web writers.
Every single aspect of the site has been designed to help members of the Digital Copywriter community connect with the best resources and most up-to-date information out there — everything needed to move from Point A (not making much money writing online) to Point B (earning thousands per month writing online).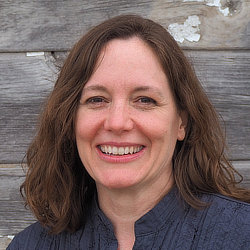 It's managed by Heather Robson, a web-writing expert and author. She specializes in providing the Digital Copywriter community with a constant flow of new resources to help them write faster, find more clients, and earn top fees.
She works with some of the biggest names in the web-writing world — like Brian Clark from Copyblogger and the Unemployable podcast, Ryan Deiss from Digital Marketer, Russ Henneberry from theCLIKK, Ilise Benun from Marketing Mentor, and even the original web writer himself, Nick Usborne — to contribute updates, articles, webinars, and live training to members.
And it's not a one-way flow of information, either. Digital Copywriter is a dynamic, interactive community. You can ask questions, request resources, bring up writing needs and trends… and you'll find experts and your peers responding to you with the best they have to offer by way of advice, tools, and insights.
As a result, the community is always growing and expanding. You can visit every day and always find something new, interesting, or useful on offer.
And when you drop in, here's what you can expect to find:
Success roadmaps to launch you from beginner to pro in a matter of weeks (just follow the proven steps!).
An ever-expanding article library featuring timely, practical digital copywriting insights that have been live-tested by your peers and active web-writing experts with their own personal clients.
How-to training videos — each one delivers a quick win — something that helps you hone a skill, land a client, get organized, or grow your business. All of them — including the Monthly Member Update sessions — are designed so you can immediately start applying what you learn to your business. (Successful copywriter and member Rebekah Mays says: "[These are] golden. The tips I've learned in those updates have given me concrete strategies I've used to be more productive and prioritize my goals for my business.")
Exclusive training events and special skill-building webinars you'll find nowhere else. These unique events explore different niches, opportunities, specialties, skills, client-landing methods, and more… with new sessions added monthly! Plus, we keep recordings of each on file, so that as a new member, you have access to the full archives — over $25,000 worth of webinars and training — for free on Day 1.
Templates, Pricing Guides, and invoicing tools — all ready for you to "swipe and deploy" with your own personal clients.
An active Member Group, where you can connect with your fellow online writers — newbies, experts, and everyone in between — to get support, encouragement, and guidance for any digital copywriting situation.
You'll even have access to an exclusive, robust Job Board leading you directly to a variety of opportunities for well-paid work.
It's so much — all in one place — that you might be feeling just a little overwhelmed at the thought of having it all.
But the reality is that every aspect of the Digital Copywriter community is designed to STOP you from feeling overwhelmed.
Heather, the Digital Copywriter team, and every contributing expert wants you to move smoothly toward the success you deserve — FAST.
In as little as 30 days — just as I promised at the beginning of this letter — you can move from the ground floor to the top level of the web-writing world… with the paychecks to prove it!
Let me show you exactly how it will work…
Step 3 Use the Resources Exactly Like This…
Let's begin at the very beginning… Day 1, Minute 1 of your membership in the Digital Copywriter online community.
You set up your username and password, and then you log in for the first time, with every resource imaginable for digital copywriting success suddenly at your fingertips.
It's a magical moment.
No matter what your writing experiences have been up until now, this is your chance to start fresh and really get things right.
So where should you start?
I recommend the official Site Tour, hosted by Heather Robson herself.
It's a series of short videos that's going to tell you where (and how) to find and use every single part of the community website, from the private group discussion board to The Digital Copywriter Toolkit — Templates to Write (and Price) the 12 Most In-Demand Projects to the Job Board — even how to request new content if there's something more you'd like to have on hand.
By starting here, you don't even have to waste a single second feeling lost. You can just dive right in… and if you'd like to earn your first few thousand as a web writer in the next 30 days, it's important to know where to access all the new tools at your disposal… because you're about to have a busy month!
Week 1 Set Up Shop
Once you've oriented yourself, it's time to go about the business of setting up shop on the Web.
Top-quality clients expect you to be able to find you online so that they can connect with you directly — for proof that you're real, if nothing else.
In days gone by, that often meant setting up a website. No more! These days, and especially as you're getting started, a professional LinkedIn profile is all you need.
And before you even think of panicking at the idea of creating a professional LinkedIn profile, remember where you are!
You're now INSIDE the Digital Copywriter community.
Which means getting what you need is literally just a few clicks of the mouse away from you.
Cruise over to the Resources section. There, you'll find our exclusive LinkedIn guide.
Even if you're a complete beginner, this guide will help you get a professional LinkedIn profile up fast.
You can choose to do your full profile all in a single afternoon. Or, you can do a little each day and polish your profile throughout the week.
Either way, you'll have plenty of time to hit the Articles section of the site for bonus tips about what to put on your profile, including how to create an attractive, attention grabbing "headline" and even create a killer samples section (from scratch!) that clients will love.
By the end of the week, you will be able to proudly send friends, family — and potential clients! — to look at your new online footprint.
Take the weekend off, if you'd like. You've already come a long way. And, you'll want to be rested and ready for the week ahead…
Week 2 Connect with Clients
With your fresh, polished LinkedIn profile ready to go, it's time to connect with some great clients.
Where do you find them?
Well, with your Digital Copywriter membership, you get access to WritersWanted.com, a robust, curated Job Board specifically for working writers. That's an excellent starting point, for one (and a $49 per month value that's yours, free, as long as you remain an active member).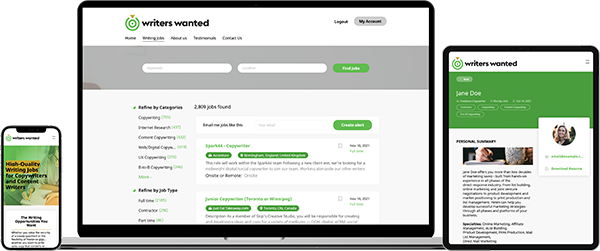 Or maybe you'd like to take advantage of the client-getting power of the world's largest professional network — LinkedIn. There's a knack to landing clients with LinkedIn, and Digital Copywriter will show you what it is with resources like the absolutely must-hear session with marketing expert Ilise Benun, Common LinkedIn Mistakes and What to Do Instead.
Or maybe you'd like an even more customized approach. If so, you can check out an in-depth event with Pam Foster, Heather, and me — Build Your Personalized Roadmap to Success — where we give you a crash course in picking a niche, defining your marketing message, and having conversations with potential clients.
There's also Heather's special webinar, The Art of Pitching a Project. It's a fast, full hour that will set you up with five strategies for presenting project ideas that clients will find irresistible.
And there's four additional special reports packed with in-depth detail on unique strategies you can start today to land clients fast. These aren't common techniques that will turn up in a general web search — these are specific tactics proven to work for web writers just like you.
In short, at Digital Copywriter, you have options for landing clients — a ton of them! And, more client-getting resources are being added all the time. As a member, you'll go from feeling like you don't know where the good clients hide to feeling like great clients are bursting out of the woodwork all around you.
So once you know where to find clients, what do you say to them?
Well, you could agonize over that for weeks… or just type "how to email clients" into the search box at the Digital Copywriter site.
Strategies… examples… scripts… they're all right there.
Seriously — in less than 30 minutes — you could create a perfect email to a prospective client and send it off with confidence.
Because you'll be following tested-and-true best practices from email experts, you'll get a fast response. Maybe not from every single one of the clients you reach out to — but enough of them will get back to you that you'll have a whole new set of opportunities the Digital Copywriter community can help you with…
Things like…
What to do when a prospective client calls (just read Michele Peterson's 11 Tips for Low-Stress, Effective Meetings That Turn Prospects Into Clients in the Article archives).
How to create a professional quote for a client — and what to charge them for the work. (Just download the very popular The Digital Copywriter Toolkit — Templates to Write (and Price) the 12 Most In-Demand Projects which gives you pricing advice on 12 in-demand projects along with everything you need to know to tackle each project… even if you've never done one like it before.)
What to put in your proposal? (Use Andrew Murray's The 7 Essential Ingredients of Writing a Winning Proposal as a template and guide to crafting a proposal that will impress your prospects and land you more work!)
As you can see, every step of the way… every part of the process… what you need is right there, waiting.
No downtime. No delays. Your every need for a fast, successful upgrade to your career is covered.
And, everything you'll find is geared toward earning you the market rates you truly deserve as a talented writer on the Web.
The client connections you'll make this week aren't the cheapskates paying pennies a word. Digital Copywriter membership isn't a ticket to '$10 a page and $15 a blog post' land.
No, no, no.
NO!
Remember, thanks to Digital Copywriter, your life at the low end of the pay scale is over.
With all the community resources of Digital Copywriter on your side, you'll be connecting directly with top clients.
And they expect you to charge what you're worth to their bottom line.
That means your fees are now in this range:
Blog posts: $50 to $500 per post… even as high as $900 if you're working for B2B clients
Autoresponder Emails: $150 to $350 each (beginner rate), $200 to $500 (advanced writer rate)
Stand-alone articles: $100 to $400 each (for pieces of 400 to 1,200 words)
Newsletters: $800 to $2,000 monthly
Basic websites (5-7 pages, nothing fancy, no design work required): $1,500 to $3,000
Social media management (posting, comment curation, etc.): $500 to $2,000 monthly
Online sales pages: $1,500 to $10,000 (often, with royalties, too!)
And while these rates may feel high if you're just starting out — or if you've been stuck at the low end for a while — just look back at the invoices I shared with you at the beginning of this letter.
Thousands of writers — right now — are quoting these rates to clients. And clients aren't saying, "Whoa!"… they're saying "Do you prefer PayPal, check, or direct deposit?"
By the end of your second week — using the tools and client-connection training at Digital Copywriter — that could be your experience, too.
Web work moves fast. The typical online business needs a ton of copy on an ongoing basis to stay relevant on the Web, in good contact with their customers, and ahead on their sales campaigns.
It's not unusual for a single company to work with multiple writers to get everything covered (I personally employ dozens of freelancers a year!) and many firms are constantly looking for more help and new writers to try.
Send out your initial "pitch" emails on Monday, and it's not a stretch AT ALL to start lining up work by the end of the week.
Imagine heading into the weekend knowing you've got new clients on the books. Knowing you're going to start Monday with fresh projects at worthwhile fees… it's exciting, invigorating stuff!
And it brings us up to…
Week 3 You Do the Work (with Our Help!)
Monday of your third week… a mere 15 days after joining the Digital Copywriter community… you could be starting a brand-new project.
And you're going to do an amazing job on this work (even if you've never written this particular type of web-writing project before).
How can I be so sure?
More than a DECADE of seeing how the high-quality templates, tools, and how-to guides inside the Digital Copywriter community help new web writers from every kind of background show up right for clients and win project after project after project.
For example, you can start your Monday by downloading The Digital Copywriter Toolkit — Templates to Write (and Price) the 12 Most In-Demand Projects, a super pack of step-by-step instructions that will have you zipping through your projects like a seasoned pro.
Say at the end of Week 2, you've booked yourself a starter set of three autoresponder emails from one client… a newsletter from another client… and have told a third client you'll help them revamp their simple business website.
It might feel like a lot of work on the books… but trust me, with Digital Copywriter on your side, you've got this.
12 Templates gives you everything you need to nail your autoresponders. There's a section to help you with your e-letter. And you'll even find multiple pages of dedicated to helping you nail your website revamp.
Even as a total beginner, with help from the Digital Copywriter Toolkit, you can expect to budget 2-3 hours each for the autoresponders… another 4-5 hours for the e-letter… and no more than 10 to 15 hours for the website.
It's a max of 30 hours of work.
That leaves you plenty of time to read a few articles on professionally submitting finished work to clients… maybe even watch a few bonus videos on setting yourself up for ongoing work… and still have everything turned around to your clients before Friday at 5 p.m.
Which sets you up for another worry-free weekend as a web writer… it's a rough life!
Week 4 Revise, Polish, and Get Paid!
The last week of your first month, your main task will be to do any needed revisions or final polishes to your work.
Many clients won't ask for any re-work… but some will want small shifts. It's the nature of writing for others — you have to please your end reader!
The Digital Copywriter community has tips on improving any piece… and tips on dealing with feedback in a positive, professional way. You'll feel supported and confident as the last days of the month approach…
Because it's time to be paid.
Your modest workload — under the new system and rates you've learned — is going to result in a nice payday.
The three autoresponders… billed at an average beginner rate of $250 each… will bring $750 to your bank account.
The e-letter? That's another $300.
Add in your website makeover, and you've got another $1,500 headed your way.
One month.
Three projects.
$2,550 in revenue.
Did you even break a sweat?
Probably not… though you don't have to tell your clients how easy the Digital Copywriter tools and support made it for you to earn your fees.
But your Month 1 revenues aren't the best part of this all… not by a long shot…
Because what you've just done is repeatable.
And, starting with Month 2, you won't need to spend the time setting up.
You can just start reaching out to clients right away.
What you did in Week 3?
You could be doing that — and more — every week.
Plus, with practice, it all gets easier.
Your speed and skill as a web writer will improve… plus, you'll find loyal clients who will hire you again and again to help them meet their web-writing needs.
It adds up…
Thousands a Month…
For as Long as You Like
As long as you have the Digital Copywriter community on your side, you can realistically expect to earn a generous writing income.
It's not a pipe dream — at all — to see yourself earning $2,500 to $8,000 a month (or even more).
Use the tools. Use the system. Make the most out of the roadmaps that are there.
Give it 30 days of real effort. And see for yourself — once and for all — just what's possible you as a web writer.
The time to start, of course, is right now.
That's because for a very limited time, Heather and I have worked out a way for you to get access to EVERYTHING Digital Copywriter has to offer at an incredibly low introductory price.
Normally, Digital Copywriter members — web writers who get access to EVERYTHING on the site — pay close to $600 per year for access.
But, I know when you're fighting your way up from the low end of the fee scale in the web-writing world… or when you're just starting out — that can seem like an out-of-reach sum of money.
And I don't want something as solvable as a temporary lack of money to stand in the way of the success you're about to have… especially since once you start working at true Digital Copywriter rates, you'll quickly transform that $600 into your fees for a single afternoon's work!
So — to make it ridiculously easy for you to get started right now — if you join Digital Copywriter today, you'll pay $49 a month.
That's right… just $49…
To unlock all the roadmaps, templates, and tools of the whole Digital Copywriter community for the next 30 days.
A Small "Risk"
for a Potentially Huge Reward…
Now, I know that taking the Digital Copywriter community and resources for a test-run is a risk… because there's a serious chance you might find yourself with a thriving web-writing business and thousands of dollars in the bank at the end of the month.
It's not for everyone.
It might not be for you, for any number of reasons.
So I'm not asking you to make a long-term commitment to a lucrative, fun-filled life as a freelance web writer right now. I'm just inviting you to put it all to the test and see what happens…
To take the tiniest of financial "risks" for your shot at ongoing monthly "rewards" of $2,500 to $8,000 (or more).
All you need to do is join Digital Copywriter right now.
Give it a focused, good-faith effort for the next 30 days.
Have dozens of webinars and hundreds of articles at your fingertips… download the Digital Copywriter Toolkit… read as many of the articles and special reports as your brain will hold.
Use the provided scripts to reach out to clients. Turn in your first projects, if you like — even invoice for them, too!
And, if at the end of 30 days, you're not on your way to joining the many Digital Copywriter members already making thousands a month as a writer, then just let me know.
I'll cancel your membership immediately. You'll receive no further membership invoices, and you can keep any resource you've downloaded, all with my sincere thanks for at least trying out the world of well-paid web writing.
Remember, If You're Not Making Thousands Each Month Writing for the Web… You Could Be in 30 Days!
Making a real living as a writer — one that pays the bills, provides for personal treats, and even leaves you with free time to enjoy yourself — is not a myth.
For thousands of Digital Copywriters, it's their regular life.
A mere 30 days from now, it could be your life, too.
With the results so close, why wait another minute?
Simply click the orange order button below to get started. Or, call our Member Success Team at toll-free 866-879-2924 to join Digital Copywriter now.
To your success,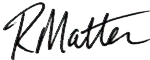 Rebecca Matter
President, AWAI
P.S. Getting into the Digital Copywriter community for just $49 is an incredibly sweet deal.
Think about it…
You're basically paying pennies for a resource that's going to potentially earn you thousands of dollars a month.
If this month, just starting out, your initial $49 investment earns you a mere $1,000 in web-writing fees, you can pat yourself on the back as an out-and-out financial genius.
That's a nice rate of return.
This is a time-tested, proven way for you to earn the kind of money your writing talent deserves.
Everything you want is already built into the Digital Copywriter community, ready and waiting for you to take advantage of it.
Simply click the orange order button below, and you'll unlock all the abundance you need in the next few seconds…
P.P.S. When you register right now for $49, make sure you access these resources immediately…
12-Step Roadmap to Becoming a Well-Paid, Working Web Writer…
Running Your Own E-letter: From Building Your List to Making Sales…
The Digital Copywriter Toolkit — Templates to Write (and Price) the 12 Most In-Demand Projects
They are yours to keep even if you choose not to continue your membership.