Get more clients to say

"Yes! You're hired!"


by offering them this
simple starter project

It doesn't take long … it pays an average of
$200 to $300 per hour … and it's based
on a step-by-step process any writer can ace.

Plus, doing this first makes it a no-brainer
for firms to hire you for every other kind of
writing project they need, helping you skyrocket
your income as a professional writer.

Dear Future B2B Success,

I'm about to show you one of the fastest ways to get your foot in the door with a new client …

Simply by speeding up their decision to hire you in the first place.

Sometimes getting a new client to say "Yes" to a big project can be a challenge.

But getting them to give you that "Yes" for a smaller one is easy … especially when the "starter project" is something almost every company needs.

It makes their jobs easier … saves them time … and saves them money.

In fact, B2B expert Casey Demchak notes that not one company in 14 years has ever told him it didn't make sense to have this work done. Marketing managers and busy CEOs alike love everything about it.

And I'm confident you're going to love it, too.

How can I be so sure? Well, the typical job pays $3,000 … takes just 10-15 hours to complete … and immediately sets you up as a company's go-to writer for all their B2B needs.

Plus, even if this is the very first paid B2B writing project you've ever done, you're almost guaranteed to deliver a great final product to your clients, if you simply follow the formula for writing them.

What's not to love about that?!
Welcome to your personal
"easy in" to B2B writing success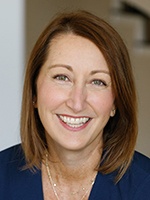 Rebecca Matter here. And it's no secret that I'm a big fan of the B2B industry as a place to start your writing career.
It's a world where there's a ton of ongoing demand for well-written materials. Plus, B2B clients tend to stick with their favorite writers for years.
Once you're "in" with a client, they may ask you for blog posts, newsletter articles, client brochures, special reports, emails, lead-generation pages … the list goes on and on.
Just a handful of loyal clients and you can be set for life as a B2B writer. The full calendar … the steady income … they're both within reach, even if you're just starting out.
And you'll get there faster using a very specific kind of B2B project to start your relationship — one you may not have considered (or even heard of) before today …
Of course when Casey Demchak –— the inventor of this writing project -— mentioned the idea to me, I immediately hired him to do one for AWAI.
As it turns out, my instant, "Yes, please do that for me ASAP!" reaction is exactly what happens anytime Casey pitches this project to new clients.
They hear about it and they want it. Just like that.
So Casey collects his 50% up front and gets to work. He's done hundreds of these, so he's got a well-polished system to follow.
In 10-15 hours of writing, he's done. He turns in the project, does a few minor revisions as needed, and collects his final payment.
But in most cases, that's not the end …
Having done this one project for the client, Casey's now the natural first choice for future projects. So he hears from the client again … and again … and again.
That's how he's earned a consistent six-figure income as a freelancer for the last 14 years — by making it easy for companies to say "Yes, you're hired" in the first place.
And even if they never hire him for a follow-up project, he's still brought home a $2,500-$4,000 payday (the average project pays $3,000) for just a few hours of work, so he's happy.
You can be just as happy — and just as well-paid — by learning all about his special "starter" project.
I've even arranged for him to teach it to you!
Introducing Key Message Copy Platforms —
and the expert who'll show you exactly how to use them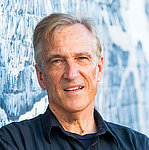 Casey Demchak never planned to invent a new kind of B2B writing project. Originally, he worked in Hollywood as a story analyst at Ron Howard/Anson Williams Productions. He also twice won the Samuel Z. Arkoff award for screenwriting excellence. And he's kept his laid-back California style even as he's built a successful career as a B2B writer.
He's written books, including Essential Sales Writing Secrets, and won seven American Advertising Awards for various B2B campaigns. But what truly sets him apart is a project type he created by accident.
Casey had noticed that many B2B firms seemed to be continually making up new sales campaigns from scratch. As a result, it was very stressful for the writers and their marketing partners. Plus, the campaigns didn't deliver consistent messages about the product.
"Instead of making a strong, ongoing impression, it was like the company was making a first impression 15 times," he says. So, he started building what he calls "Key Message Copy Platforms," for his clients.
What's a Key Message Copy Platform?
A Key Message Copy Platform is a comprehensive document that contains all the relevant marketing messages and statements about a product or service. Its purpose is to serve as the "master messaging document" for that product or service.
Working from a Key Message Copy Platform assures that all of these marketing pieces will have a very consistent voice and message.
It's that simple. Picture a 10-page document loaded with well-written marketing messages for any product — and you have a good picture of what a completed Key Message Copy Platform looks like.
And using it as a foundation and guidepost is a much more effective strategy than writing marketing materials one at a time on a "make-it-up-as-you-go" basis.
Making it up as you go always leads to murky, disjointed, and inconsistent messaging — a death blow to any promotional campaign.
This is why nearly every client you'll ever come across absolutely needs a Key Message Copy Platform for each and every one of their products!
Yet most firms are too busy to ever get a document like this put together on their own. All their time is eaten up just keeping the business running and servicing customers.
This means they live in a state of constant "emergency" when it comes to marketing … making things up fresh each time … constantly scrambling to hit deadlines and be consistent.
Casey's Key Message Copy Platforms get them ahead of the game. With everything organized in one place, companies can quickly pull together marketing materials that deliver a consistent, effective sales message. No more anxiety, stress, or internal "fire drills" around promotions.
Small wonder his clients were thrilled:
"We are extremely pleased with the detailed Key Message Copy Platform Casey created for our company. It made it a snap to put together our website copy. By drawing from our completed platform, we also have assurance that our marketing messages will be consistent and persistent across all our marketing channels."
– Chris Scherpenseel,
Chief Operating Officer, Transworld Technologies, Inc.
"The Key Message Copy Platform Casey Demchak wrote for us was really spot-on. The marketing messages he created were dynamic and persuasive, and the process was smooth and professional. Having 10 pages of well-crafted marketing messages at my fingertips made it much easier to put together engaging content for all of our marketing channels. Thanks, Casey!"
– Dawn Miears,
Senior Director, Customer Engagement, VMDnet
But … if Casey was building a document full of marketing messaging his clients could use on their own, wasn't he putting himself out of business?
Hardly!
You see, even with a Key Message Copy Platform in place, many B2B companies still prefer to use freelance writers for all of their marketing. Remember, they're busy running their business … so they just want someone they can trust to take care of their marketing writing for them.
And who better to trust than the freelancer they just worked with … the one who organized their key message platform … the one who is a deep expert in exactly what they do and sell?
So Casey landed tons of follow-up projects, and even developed a special set of pricing strategies and talking points to make doubly sure his clients reached out to him first for any new business.
He reveals all of those strategies and talking points — plus his proven, step-by-step system — in the program he's built exclusively for AWAI members, Key Message Copy Platforms: A Unique High-Income Service That Can Skyrocket Your B2B Copywriting Success.
Everything you need to start using
Key Message Copy Platforms
to launch your own B2B success story …
Casey leaves nothing to chance when teaching you his system for building Key Message Copy Platforms. He walks you through everything you need for success, from pricing strategies and self-marketing talking points right down to tips on choosing fonts. Plus, since Casey is so down-to-earth and direct, all of his examples are easy to follow.
One of the best things about Key Message Copy Platforms," says Casey, "is you don't have to be a tenured B2B writer to do this. You can start right away.
During each video session with him, you'll feel yourself growing in confidence and skill — especially with transcripts, tip sheets, and hands-on exercises built into each session.
By the time you finish the Key Message Copy Platforms program, you'll understand exactly what goes in each section of the document and why. Plus, Casey's going to help you build your first Key Message Copy Platform (for your own business or a prospect) and make sure you feel perfectly comfortable reaching out to potential new B2B clients as a Key Message Copy Platform expert.
Here's how Casey's going to make that happen for you, module-by-module:
Introduction


Your B2B Secret Weapon

In Casey's welcome and introductory module, you'll discover more about what a Key Message Copy Platform is and why a client might want one. You'll also learn what you need — and don't need — to be successful with this kind of work. Casey also shares …
The four key reasons to offer Key Message Copy Platforms as a part of your B2B business … including exactly why they make your life easier.
How to leverage his 14 years of trial and error with Key Message Copy Platforms to fast-track your own journey to a six-figure B2B career.
Why repetition builds reputation for B2B companies — and how you can use this to your personal advantage when marketing to them.
He's even created a special bonus e-book that describes how to organize and write Key Message Copy Platforms to have for reference throughout the program, so you'll never feel lost as you absorb all the new material.
Module 1


How to Write Key Message Copy Platforms (Overview)

Each Key Message Copy Platform has a base of 14 sections. Here, Casey focuses on the first four sections — the product tag line, the target market description, the "voice" for the product, and sample headlines. He shows you:
The three simple steps you can follow to write any Key Message Copy Platform quickly.
Why you don't want to make "clever" product tag lines for your B2B clients — and what you should write instead that's simpler and will make your customers much happier.
How to keep the "human value" element strong in your copy (and even how to sneak in extra human value in "dry" B2B copy).
By the end of this module, you'll have reviewed multiple samples and be set up to create your own introductory modules with confidence.
Module 2


How to Write Key Message Copy Platforms (Details)

In Module 2, Casey delivers the next five sections in a "do it as you see it" format. He also shares his personal insights, including:
Why a detailed description of how the product or service works is one of the best "gifts" you can give the marketing team — plus, he reveals how doing this right knocks down buyer objections fast.
How to keep your copy "at a glance friendly" throughout — and why this is going to make your client fall in love with your work right away.
Your secret allies in the R&D department and how they can help you. (Here's a hint — they know the product even better than the marketing team!)
What to do to give products more personality — and why positioning them in this way boosts the power of market segmentation for your clients.
By the end of Module 2, you'll be able to deliver the key positioning elements of a Key Message Copy Platform without breaking a sweat, and be well on your way to having your first completed sample.
Module 3


How to Write Key Message Copy Platforms (Conclusion)

Here, Casey wraps up Key Message Copy Platform writing with a tour through the testimonials, features and benefits, and call-to-action sections. You'll learn:
Why short testimonials beat long ones in the B2B world … and how you can get the "right" testimonials from the best product champions.
How to skip hype and fluff when describing features and benefits so you can deliver details that really mean something to both your clients and their customers.
What the sales team can tell you to give you insights … plus how you can use their insights to write talking points that overcome buyer objections (marketing teams love this!).
Why the call-to-action section helps your clients — and when you'll want to skip this section entirely to help yourself.

By the end of this module, you'll understand writing Key Message Copy Platforms from start to finish. But that's not all … by the end of this module, you'll also have completed your first sample copy platform.
Module 4


Who Buys Key Message Copy Platforms?

Module 4 kicks off a three-part series on marketing Key Message Copy Platforms. Casey shares everything he knows about how to market to clients and sell them on doing Key Message Copy Platforms, including:
How to turn potentially negative or anxiety-producing situations with disorganized clients into positive, profit-generating projects by steering them into the focus of a Key Message Copy Platform.
Where you'll find your ultimate "sweet spot" as a Key Message Copy Platform writer — and what to say while you're in the "sweet spot" to virtually guarantee that you're the client's first choice for every additional project.
Why working with small start-up firms can be the most fun you'll ever have doing Key Message Copy Platforms — even if it's the only project you ever do together!
How to use Key Message Copy Platform projects to land work with companies who have small budgets … and why you'll still make every penny you deserve while you do it!
By the end of this module, you'll know how to zero in on the top three situations where a Key Message Copy Platform is a smart sell. Plus, Casey even reveals the five situations where it's a BAD IDEA to pitch a Key Message Copy Platform and what you should offer instead to maximize your B2B earnings.
Module 5


How to Consistently Sell Key Message Copy Platforms

What you say as a B2B writer can be as important as what you write — and in this module, Casey gives you the talking points you'll need to put clients at ease and sell them on working with you right away, including:
The six essential talking points and closing lines he uses, built from his 14 years face-to-face with clients in the field — and you can steal them!
How to use his "conference room table" negotiating secret to make marketers want to jump on your proposal and get your check in the mail.
Why you want to be the first one to give a number, so you can provide a smart pricing anchor for your clients that makes it easy for them to see your value.
When a three-tiered pricing system makes sense, and how you can use this to maximize your overall B2B writing income.
By the end of this module, you'll be able to smoothly sell clients on the value of hiring you using the best talking points in the space — Casey's!
Module 6


How to Avoid Project Pitfalls

Here, Casey walks you through the pitfalls he's run into on Key Message Copy Platform projects and gives you his strategies to avoid them. You'll learn:
Casey's top three responses to client objections (just swipe these and use them for yourself!).
How to manage special requests and special situations like a pro — plus, case studies so you can see real-life solutions to all the most common problems.
Why a "setback" is just another opportunity for you — and the special discounting system Casey uses to make sure you get lots more opportunities coming your way.
By the end of this module, you'll be able to handle project quirks with confidence. You'll also have Casey's best practices on your side to ensure you're the first choice for follow-up projects.
Module 7


Promote Your B2B Copywriting Business

Key Message Copy Platforms are just one part of Casey's six-figure B2B career … and in this module, he reveals his top tactics for building up every aspect of your business, including:
Why a simple plan you can do well will always beat out a complicated plan.
How marketing that's "an inch wide but a mile deep" lets you build up clients in your preferred space while still leaving the door wide open for extra work in other areas.
The unique power of the "go-giver" mindset in the B2B space — plus, all the hands-on activities you can do to put that mindset into action for your business right away.
By the end of Module 7, you'll understand Casey's three stages of B2B writing success and how you can use his best practices to move through those stages in your own career.
Module 8


Bonus — Mindset Marketing Power
In this Bonus Module, Casey reveals the extraordinary value of a winning mindset and how it can help you excel as a copywriter. He's even giving away a copy of 10 Secrets to Attracting B2B Copywriting Success with this module. You'll see …
How you can develop an unrelenting belief that you deserve as much success as anyone else. Because you do.
Why you should be careful what you wish for … and only wish for the best! Since it doesn't take any more energy to dream big than to think small, there's no reason to hold yourself back.
How when you master your mindset, your "hard work" becomes an opportunity for joyful creation.
It all adds up to a module designed to help you unlock your inner power as a marketer in a way that's easy, simple, and builds you up on a consistent basis.
You're about to become unstoppable …
With all the skills, tactics, and insights you'll learn in Casey's Key Message Copy Platforms program, it's going to be easy to approach new clients and win them over.
After all, you're offering them a service that helps them. Something that's going to make their business more efficient, consistent, and effective in the marketplace.
That's a big win for them … and you come out ahead, too.
Especially since the $200 to $300 you'll earn per hour is often just the beginning of a potentially lifelong client relationship!
With the talking points and pricing tactics Casey teaches, you'll be able to leverage many of your Key Message Copy Platforms into ongoing relationships.
It won't be long before your book of business is as full as you want it to be …
And if there's ever a lull, you have the perfect button to push to get things going again.
Plus — as if there weren't already enough reasons to dive into doing Key Message Copy Platforms — I've got one more awesome reason for you to give this a try …
A 15x to 20x return on your investment …
starting with your very first project!
As I've mentioned before, the Key Message Copy Platforms program represents something very unique and special.
It's something Casey pioneered … and something he's proven can be worth thousands of dollars up front, to say nothing of the follow-up business it can generate.
Can you imagine it? Earning the average going rate — $3,000 — for your very first project with a new client? And then having them call you back, wanting more?
It could be your reality in a matter of weeks. All you have to do is follow Casey's step-by-step system.
And, when you get started right now, I'll even sweeten the deal and let you earn back your full investment 15 to 20 times over on your very first project!
How?
You'll pay just $197 for Casey's Key Message Copy Platforms program.
Obviously, given the total potential lifetime value of what Casey's teaching, that's a steal.
Even if you only do one Key Message Copy Platform in your life … and even if it doesn't turn into anything more … you'll have made back your entire investment 15 to 20 times over.
Use what you learn from Casey more than once … and your return multiplies even more.
Use it consistently, and this just might be the smartest investment you ever make …
Absolutely no risk to you — 100% guaranteed
Everything about the Key Message Copy Platforms program is set up to give you exceptional value in a "can't lose" framework.
But I'll take things one step further …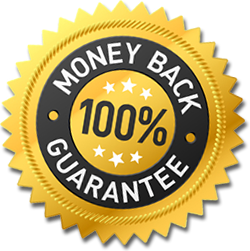 Order the Key Message Copy Platforms program now. Watch all of the video training sessions with Casey. Download all the tip sheets, bonus e-books, and full example platforms. Finish all the hands-on writing activities — even add your finished Key Message Copy Platform sample to your website if you want!
If one year from now, you don't think the Key Message Copy Platforms program was worth your investment, just reach out. AWAI's Member Services team will provide you with a full refund, no questions asked.
How fast will this simple
starter project pay off for you?
Launching your B2B writing career doesn't have to be difficult …
Offer clients something they want and they'll jump at the chance to work with you.
And as Casey's found, in 14 years, there wasn't anyone who didn't think it made sense to have a Key Message Copy Platform in place for their business.
They may not have heard of it … but when you tell them about it, they're going to want to have it.
You could be in business just like that.
Plus, since you'll have a step-by-step system on hand to follow, there's no chance you'll mess it up.
Just move from one section to the next, and you'll be finished in 10 to 15 writing hours. With a check for $2,500 to $4,000 headed your way …
So why dream about B2B writing success? There's an easy path to get there — fast — and all you have to do is take it.
To your success,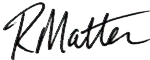 Rebecca Matter
President, AWAI
Founder, B2B Writing Success
---
American Writers & Artists Institute
220 George Bush Blvd, Suite D
Delray Beach, FL 33444
(561) 278-5557 or (866) 879-2924
www.awai.com