Recording Now Available!

Discover Why This Year's Bootcamp Promises
to Be the MOST PROFITABLE Yet for You…
… Along with the Tips and Strategies to
Rocket Your Copywriting Career Forward
at This Must-Attend Event!
(Enter your name and email below to register for FREE.)
Sign up to access the
Playback of this Must-See Event!
(It's FREE!)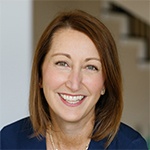 Rebecca Matter here!
I can't wait to show you what we've got in store for you at this year's FastTrack to Copywriting Success Bootcamp!
There's no better way to rocket your success forward as a writer — all in just a matter of days!
On this LIVE Bootcamp 2021 Revealed,
I'm pulling out ALL the stops and sharing…
Why this year's Bootcamp promises to be the most profitable one EVER for attendees…
The simple but effective "one-two punch" strategy to make sure you absorb all the deeper secrets and insights you'll be learning… and parlay them into cold hard cash in your bank account!
How we'll help you CONNECT DIRECTLY WITH CLIENTS who are looking to hire! (And no, they don't mind if you're new or just starting out)...
The single-most important (and drop-dead simple) thing you can do to get the most out of Bootcamp…
And much more…
PLUS — At the end I'll open the floor for your questions and reveal a huge surprise I have in store for you (worth $2,000).
Enter your name and email below now
to access the playback of this event. It's 100% free.