Our Most Comprehensive and Exclusive Level of Learning Just Got Infinitely Better!
Not only can you … get started with
Circle of Success immediately … be entitled
to numerous discounts and rewards … and
pay over time (at zero interest) …
We'll Be With You ... Until You Succeed
— And Well Beyond!
Dear Inside AWAI Reader,
Hi, Katie Yeakle here.
If you want a long and prosperous career as a professional copywriter, there's no better route you can take than to join Circle of Success.
This is our highest level of learning — by far.
Since we introduced it in 2007, hundreds of AWAI members just like you have gone on to lucrative and fulfilling writing careers.
With its targeted learning programs, live mentoring, Free Bootcamps, and lifetime access to every resource we offer, Circle of Success gives you the knowledge and the confidence you need to be successful in any niche you choose.
And when you factor in the immense amount of support and encouragement that's a big part of your Circle of Success experience — there's no telling how far you can go.
Take Julie Hassett …
She joined Circle of Success a few months before attending 2013's FastTrack Bootcamp — and her career skyrocketed.
Almost immediately, she started writing blog posts to hone her skills and bring in some cash.
Then, she got a paid writing assignment from EscapeArtist that paid her even more money.
A few months later, InvestorPlace Media contacted her after being impressed by a Spec Assignment she wrote.
Next, Motley Fool was after her to write a full financial promotion for them …
And most recently, she landed a plum position with Money Map Press, working with one of the most successful (and highest-paying) financial copywriting teams in the world.
All this work helped Julie break the $100,000 barrier in 2014, barely a year after signing up for Circle of Success — and we can't wait to hear how well she does in her recap of 2015!
It's been a whirlwind, Julie says — and it all started when she made the commitment to Circle of Success …
"For me, the benefits began kicking in immediately, right when I made the commitment to join Circle of Success (COS). I started taking the live courses and getting feedback right away. And you can just call up and say, 'Hey, I want access to this program.' That's a huge help to anyone starting out."
Fact is, a lot of AWAI members tell us Circle of Success was the turning point in their writing careers.
Circle of Success member Steve Coombes told us:
"Today, I make significantly more money than I did when I worked in IT. Circle of Success has directly contributed and it continues to contribute to my success and my income."
Here's an email from "Circle" member Deborah M.:
"Katie, I have awesome news. I just got off the phone with Felicia from Brian Tracy. She said they really liked my writing style and want to work with me. This will be an ongoing assignment updating current products as well as working with them on new ones.

"Thank you for all your support."
Frankly, we've heard hundreds of stories like Deborah's, Steve's, and Julie's since we created Circle of Success eight years ago.
Words like "support," "confidence," "inspiration," "camaraderie," and "access" are common throughout.
The Industry's Highest Level of Learning
There's a reason the "Circle" experience elicits such strong emotional responses from AWAI members … and why so many of them go on to successful, lucrative careers.
Circle of Success membership is about a complete journey … one that takes you from where you are now — to the highest level of success as a writer.
In fact, one of the extraordinary aspects of Circle of Success membership and the learning programs associated with it is that, unlike most learning experiences … you can take as little or as much time as you need to master this skill.
There is no set time frame.
Once you join this elite level of learning …
We'll be with you until you're successful — no matter how much time you need to take!
In other words …
It's okay if you have a busy job … if you have other things going on in your life … it's okay if you're not a naturally-gifted writer, and you need more time to learn …
Our Circle of Success program — including all the people who will be helping you to succeed — is flexible enough that you can learn at a pace that's comfortable for you.
And that's only one of the many advantages of COS ...
Another BIG one is that benefits of Circle of Success are truly life long.
From your initial learning and development as a writer to well into your writing career, the benefits of Circle of Success never end …
As you'll discover in this letter …
This is a resource you can depend on for support, practical learning, and client recruitment throughout your entire career!
I'm writing today to tell you more about this extraordinary learning program …
And to see if it's something you'd like to use to advance your career quickly, like so many AWAI members have.
I also have some very exciting news about how we've made Circle of Success much more accessible — so anyone who's serious about a six-figure copywriting career can join now and pay, over time — interest-free — with the money earned from writing.
Plus, I'll tell you about an expanded "Loyalty Reward" bonus you can earn — just for completing the program.
But before I get to the details, I feel obligated to warn you:
Circle of Success is no "Easy A."
It's very much a roll-up-your-sleeves, get-down-to-business program …
You'll be building your skills and developing income opportunities every day — even if you have just an hour or so to devote to it.
You'll be working on portfolio builders and Spec Challenges, many provided to you by marketers who will be waiting to see your work … actively looking to land the next copywriting superstar.
You'll be assembling a professional portfolio of "A-level" letters using your newly-acquired, advanced skills.
You'll have important deadlines to meet.
You'll be in constant communication with marketers, fellow writers, and potential clients.
You'll be completely immersed in the world of copywriting — everything from mastering killer headlines … to laying down great leads and letter copy … to building a professional portfolio … to structuring your freelance business … to lining up clients … to understanding the mechanics and workings of the direct-response industry.
Many in the industry — including Mark Ford and all of us here at AWAI — will be watching your progress … pulling for you … excited about promoting you to our high-level industry contacts.
You see, we're constantly on the lookout for new writers: Rebecca Matter and me for AWAI … Paul Hollingshead for his financial clients … and, of course, Mark has connections with every major publisher in the industry.
Because of our 18-year history of attracting and teaching the best up-and-coming writers, copy chiefs like Clayton Makepeace, many division heads at major information publishers, and other direct marketers regularly turn to AWAI for new writers.
And the first place they look, naturally, is at Circle of Success members.
Why? Because your "Circle" membership sends a message to the industry that a) you're serious, and b) you're learning the skills marketers need you to have.
Marketers who hire Circle of Success members and graduates come away impressed. Like Shannon Slattery, who hired COS member Estevan Montano for a financial publishing assignment for Schaeffer's Investment Research.
Here's the email she sent me:
From: Shannon Slattery
To: Katie Yeakle
Subject: Circle of Success testimonial
Hi Katie,
I just wanted to share an experience I had with one of your Circle of Success members – Estevan Montano:
Back in April, Estevan submitted a spec assignment that was posted on AWAI's Circle of Success spec board. I was instantly impressed by his insight into the target audience, the flow of the copy, and how he was able to grab my attention immediately.
When I called Estevan to follow up on his remarkable spec assignment, I was greeted by a professional, courteous voice on the other end of the line … and we talked for nearly an hour about his writing and AWAI experience.
I admit I was utterly shocked when he told me that other than writing practice headlines and leads weekly in his Circle of Success peer group, Estevan had no paid writing experience and his three-page spec copy was the longest copy he had ever written!
However, since I was blown away by his spec copy hitting all the marks I was looking for, I decided to give him a shot at writing a long copy promotion for one of our options products.
I asked him to write our "Weekend Trader" promotion on spec. Not only did I receive it on time as promised … but the time I spent editing it wasn't even close to what I would normally have to spend with a new writer's work. It was as if Estevan was an "old pro" and had worked for us for years! Needless to say, I was thrilled – and we ran his spec copy that weekend.
I was not disappointed by the results either …
Estevan's copy lead to the highest-grossing Weekend Trader promotion we've seen since 2010! I think his dedication to honing his craft with his weekly Circle of Success peer group … combined with the fact that he is a quick learner who really grasps what compelling copy looks like … made his first long copy writing assignment (for the financial industry nonetheless!) so successful.
I hope AWAI continues to crank out more talented writers just like Estevan!
Sincerely,
Shannon M. Slattery

Senior Marketing Editor
, Schaeffer's Investment Research
In other words, by becoming a "Circle" member, you're not only making it known to us and other influential players in the direct-response industry that you're serious about your success …
You're learning the advanced skills that will impress even the highest-level clients in our industry.
Let me tell you what you can expect when you join Circle of Success today:
The Five "Phases" of Your Copywriting Success
Once you make the commitment to become a member of the "Circle," you'll be guided through five "Success Modules" — each one designed to play a pivotal role in your short- and long-term success.
Module One sets the stage …
It focuses on Career Planning … where, with the personal guidance of a COS instructor, we develop a detailed Career Action Plan (CAP) for getting you to where you want to be professionally … taking into account your strengths, interests, how much money you want (or need) to make, and the kind of lifestyle you're looking to have.
Quickly, you'll move into Module Two, the Skill Development phase of the program … where we not only help you develop the writing skills you need to be an "A-level" copywriter in your chosen niche … but also give you the marketing know-how and industry insights you'll need to be a true recognized expert in direct-response marketing.
From there, it's on to Module Three, Portfolio Building … where we help you build a substantial body of sample letters and direct-response campaigns you'll be proud to show any prospective client … work that's so advanced and polished that landing your first paid assignment will be a breeze.
Module Four puts you in the Career Launching phase of the program. This is where "the rubber meets the road," so to speak, and we focus on getting your name (and your skills) known to the marketers in your field … lining you up with your first paid assignment … and making sure you have all the resources and support you need to make your first professional campaign an eye-opening success.
And finally, for as long as you want it, you have Ongoing Professional Support … where you can come back to AWAI for help whenever you're faced with a new challenge … to ask questions … and, of course, to access any additional resources you may need.
No time will be wasted getting you on to this path.
Your Epic Journey Begins Within Hours …
A path that's right for you …
One of the first orders of business will be to arrange a time for you to meet with one of our COS instructors — all successful, working copywriters — by phone to determine your specific needs and goals.
They'll want to know, among other things, which area of copywriting you'd like to concentrate on, whether it be traditional direct-response, Web and e-marketing, Business-to-Business (B2B), or something else.
If you're not sure, they'll help you with your decision.
They'll talk about your interests, your strengths, your likes and dislikes, your income objectives, and so on. There are so many aspects to the copywriting business — so many opportunities — there's sure to be one (or several) perfect for you.
Once they have a general direction in mind, they'll help you "drill it down" even further. Maybe you'd like to specialize in financial writing or helping nonprofits raise money. Maybe you see yourself starting your own Internet enterprise or information-publishing business …
They'll also review our brand- new Roadmap to Landing Your Dream Clients with you . They'll help you determine where you are on the path and what you need to do next.
No matter where you are in your career, by the end of that first Career Action Plan (CAP) meeting, you'll know exactly what your next steps should be.
Then the real learning begins.
Right away, you'll be put on an intense "express fast track" that will ensure you have the knowledge, credentials, and writing skills you'll need to succeed at the highest level.
I'll show you how we will help you elevate your writing and marketing skills very quickly, using some innovative and proven interactive techniques that many "Circle" members say transformed their understanding of direct-response copywriting.
But first, I'd like to share something we've learned over the course of our 18 years of helping folks like you make the move to writing professionally — something I wholeheartedly believe is why so many "Circle" members go on to tremendous success.
What We Learned From Our
Most Successful Members
The idea for Circle of Success evolved as we were working on our "Wall of Fame" project a few years back. Perhaps you've seen it?
Our Wall of Fame is what we call the list on our website of successful AWAI alumni. These are people who have taken our programs and are now working as successful copywriters out in the real world — and they've agreed to share their stories as inspiration for new members.
They tell us what they're doing, how they got there … and some keys to their success. And as the list began to grow, we noticed a few common threads.
First of all, most of these people are voracious learners.
They seek out and absorb any and all information on the business of copywriting that they can get their hands on.
Many of our most successful people are AWAI Masters Program members. And virtually every one of them has attended an AWAI FastTrack to Copywriting Success Bootcamp and Job Fair or two.
They've told us it wasn't just the valuable knowledge they gained at Bootcamp that accelerated their ascent — it was the marketers and industry people they met through the Job Fair …
Having actual copywriting assignments they could sink their teeth into … the opportunity to sit down and talk with successful copywriters and the people who hire them … and simply the chance to be immersed in the "world of copywriting" for three full days.
But here's the thing we found most interesting …
Many of our most successful alumni told us they owe much of their success to various alliances they formed on their own with other AWAI members.
People in these informal little groups would exchange email addresses, stay in contact online, encourage each other to move forward, bounce ideas back and forth — and provide honest feedback on copy written by their fellow group members.
It's a great idea …
Because suddenly, not only were members of these little groups writing with a real and distinct purpose — they now had somewhere to turn whenever they needed encouragement, motivation, or help with a copywriting challenge …
It reminded us of something they do at Harvard Business School. Students are assigned to groups and asked to work together, as a team, to solve complex business problems.
That got us thinking …
What if we could facilitate this kind of involvement for a select group of ambitious members … plus give them extra resources … supply an experienced "mentor" to lead the group …
In short, somewhere to turn whenever they needed encouragement, motivation, ideas for a fresh, new direction, or just plain old advice on specific copywriting issues …
What could they accomplish then?
Like "Harvard" for Copywriters
"Somewhere to turn whenever they needed encouragement, motivation,
ideas for a fresh, new direction"
It would be like Harvard Business School … but for copywriters!
And no one is better equipped to deliver this high-octane experience than AWAI.
Over the years, we've established relationships and alliances with some of the most successful copywriters in direct-response marketing — people like Mark Ford, Bill Bonner, Clayton Makepeace, Dan Kennedy, Mike Palmer, Joe Sugarman, Herschell Gordon Lewis, Nick Usborne, Donna Doyle, Mark Everett Johnson, Bob Bly, Carline Anglade-Cole, and others.
We see a never-ending stream of real, live writing assignments … from major direct-response companies that come to us in search of good, new writers.
We have copywriters within our ranks who are out there in the working world — happy to offer their help and advice and "mentor" up-and-coming copywriters like you.
In short, AWAI (we're very proud to say) has become the recognized authority on training and preparing new copywriters for a successful and lucrative career.
We're the perfect (indeed, the only) organization that can "link" new writers with an industry that's hungry for new talent by 1) providing exceptional copywriting training and ongoing support, and 2) introducing new writers to actual clients once they're ready.
We have the ability to provide a secure "virtual meeting space" for you through our AWAI website.
We know what marketers are looking for in a copywriter, so we know the skills you need to have to succeed and we can help you assemble a professional self-marketing program that's sure to grab attention.
What's more, we have many learning and skill-building resources in place to make this a complete and comprehensive experience for people like you.
So, not only can you be working on actual assignments with the help, encouragement, and support of writers more experienced than you — it will be happening within one of the intimate and interactive groups we call "Success Circles."
You Get Everything We Offer — Forever
At the same time, AWAI will ensure you have free access to every copywriting skill-building resource in our library, for as long as you need it …
I'm talking about the complete library of AWAI-published writing and career-building products — from our advanced Masters Program … to our niche specialty writing programs … to our getting-clients resources … to any products we develop in coming years — for as long as you're a Circle of Success member.
The list of AWAI programs and resources that "Circle" members can have for free has become is substantial …
So substantial, in fact, that we've created a separate "Summary of Benefits" booklet, which will open in a new window when you click here.
And just remember:
As a Circle of Success member, every program, book, guide, and learning resource you see is "yours for the asking."

Plus, you get any new programs created by AWAI at any time in the future … for as long as you're a COS member.
Right now, this perk alone is a better than $31,000 value, which is what it might cost you to buy every program and resource we publish.
Of course, Circle of Success is far more than just access to our library of resources …
It's about getting you the knowledge, skills, and contacts you need to be successful at the "A-level" — as quickly as humanly possible.
Here's How the Whole Thing Will Work
Things will move fast for you the moment you sign up.
First, there's your CAP call, which will help you lay out your path for success.
Around the same time, you'll be assigned to a very small, very intimate Success Circle, that will consist of no more than 25 of your fellow AWAI writers.
Your group will include all levels of writers — from "professional" copywriters with experience writing the kinds of letters you'll be writing … to newer writers just getting started.
As a group, you'll be offered numerous assignments directly from AWAI … be provided with ongoing research and writing tips … and participate in regular "peer reviews" and "mini-reviews," where you'll review headline and lead ideas and offer constructive suggestions for improvement.
Your Success Circle will have its own online meeting space, where you can chat, interact, and share ideas.
You'll also have access to a blog, where you'll get thoughts and insights on copywriting from AWAI Board Member and Master Copywriter Will Newman, as well as guest marketers and professional copywriters … dozens of skill-building writing exercises that you'll want to master … and information about upcoming conference calls and peer-review sessions.
And if you still need help or questions answered, it's a simple matter of emailing your personal Circle of Success Liaison directly.
Group Learning Breeds Copywriter Superstars
I can't put enough stress on the value of this kind of "group learning" experience.
It's a lesson we've taken from our close alliance with Agora Publishing — the biggest and most successful information publisher in the world.
Over the years, they've found that group learning is the best way to bring new writers up to speed very quickly.
AWAI alumnus Greg G. admits he struggled as a solo copywriter. But when given a chance to work with Agora's financial group, he produced a letter that generated over $5 million in sales — and he went on to become one of the company's most successful copywriters.
Guillermo Rubio flourished as a copywriter months after attending his first AWAI Bootcamp, where he was invited to work in AWAI's copywriting group under the mentorship of Master Copywriter Paul Hollingshead and, later, Mark Ford.
A colleague of Paul's, copywriter Jedd Canty, formed a similar group a few years back with Money Map Press. Today, that team generates some of the most successful copy the organization has ever seen.
Same with Mike Palmer and his Stansberry & Associates publishing group. This "team" approach has helped make their group one of the most profitable writing teams in the world, with hundreds of millions in sales generated annually.
And, as I suggested to you before, many more AWAI members have told us their confidence and success took flight simply due to the encouragement and support they found by setting up small, informal alliances.
Encouragement and support is, of course, important. But nothing can buoy your confidence like knowledge — which brings me to one of the most important aspects of the Circle of Success:
Your live, interactive learning experience.
The Heart of Your COS Experience:
Your 4 Online "Core Subject" Learning Sessions
These are the very "core lessons" that past and current Circle of Success members have told us were instrumental in launching their copywriting careers — and once and for all helped them master the core elements of a successful sales letter.
Like Karen Thomas, who told us:
"I came into the program with a limited amount of knowledge on headlines, and even less on leads, and came away with a great understanding of what it takes to make a strong and compelling headline and lead."
And Alan Gepfert, who is putting his new skills to use on his current writing projects:
"Like all AWAI programs, the Headline intensive session really filled the bill.

"The interactions with other participants and the lecturer/facilitator were terrific; it was so helpful to venture opinions, ask questions, and get comments. It was eye-opening to benefit from the long professional experience of our lecturer. And, above all, I got major insights that were invaluable for a real, current copywriting project of my own."
And then there's this from COS Master Instructor Will Newman:
"I've seen tremendous growth in the copywriters I work with as they go through the online programs. It's a tremendous increase in knowledge. It's a tremendous increase in skills, and just as important, a really huge increase in their self-confidence to be successful copywriters."
And here's some exciting news ...
For this session, we've totally revamped and expanded the "Live Learning Experience" for Circle of Success members.
We dive deeper than ever into each of these critical topics to better prepare you for the ever-changing landscape of today's direct-response industry.
And we've improved the learning process too.
For instance, the very first program you'll dive into mere weeks from now is a brand-new 4-week "immersion" program that's all about the power and the technique behind clear and persuasive writing.
This may very well be the most important and life-changing program in which you'll ever participate. Why?
Simply put, the "Power to Persuade" is like a golden ticket to unlimited success.
The moment you can master the ability to persuade people to your way of thinking — using strong, crisp words backing an undeniably powerful message — you'll have a lifelong skill that will reward you financially and otherwise for the rest of your life.
That's why we created "The Power to Persuade: Your Life-Changing Moment" to kick off your Circle of Success live learning experience.
Right away, you'll learn and master Mark Ford's three-part formula for persuasive writing. This very simple concept of 1) specificity, 2) simplicity, and 3) a compelling idea, is mandatory learning for every writer Mark works with …
And it can make you a better writer almost instantly.
But there's more.
You'll learn a powerful persuasive writing secret called "the simplicity of diction."
You'll learn and master perhaps the most potent of Mark's clear writing secrets — "The Power of One" … and how to use the FK score to make your writing more readable, succinct, and powerful.
Last, but certainly not least, is an entire session based on Mark's industry-changing analysis of the successful persuasive letter: "The Architecture of Persuasion."
"The Architecture of Persuasion" not only explains what your letter must accomplish and the order it must do it in — but also the rationale behind each element as it applies to your client's thought process during the buying experience.
Again, every writer at Agora Publishing must master this concept. And it's just one more reason Agora's writers are among the best direct-marketing writers in the world.
This "preparatory learning" session will make you a better, stronger, and clearer writer.
But it's also meant to prepare you for the four live "Targeted Learning Sessions," which will start promptly after the holidays in January.
Each 3-month "semester," you'll have an opportunity to master one of the crucial elements of a successful direct-response package — headlines, leads, body copy, and offer and close.
And you can choose which course you want to take in any given semester.
For instance, you may want to start with the first and most crucial element of any sales letter — HEADLINES.
If that's the case, you'll learn everything that goes into writing "A-level," captivating direct-response headlines in our newly-restructured "Secrets Behind the Captivating Headline" course.
Here, the focus is on the process and work that happens before you write one.
You'll learn secrets for understanding your prospect better than anyone else (even the prospect himself!) …
And, you'll learn the ways top copywriters find and develop "Big Ideas" that can transform ordinary, often-used ideas … into multimillion-dollar campaigns that can pay hundreds of thousands of dollars in copywriter royalties.
There's another class dedicated entirely to structuring irresistible LEADS — that all-important three-to-six paragraph "start" to your letter where you excite your reader with a credible promise and establish that all-important trust.
Like headlines, your lead is crucial to any persuasive writing project's success.
And in our brand-new "Mastering the Irresistible Lead" class, you'll learn by example — by studying at least four successful lead "archetypes" from some of the most successful direct-response letters in history (current and past).
You probably know it from your own experience reading direct mail: A strong lead can evoke a curious and complex reaction.
It's one where the benefits seem too good — but for some reason you want to believe in them because the writer has given you "one nugget" that makes you think the benefits are entirely possible. So you read on …
That's the technique you'll learn here. And once you've mastered it, you'll have joined an elite group of copywriters who truly understand this powerful persuasive concept.
Of course, no matter how compelling the Big Idea or how intriguing the Promise you're delivering, every sales letter will need to "back it up" with undeniable Proof and Credibility.
That's where the third in your series of live learning classes comes in.
It's called, aptly enough: "Proof & Credibility: Making Your Reader Say 'Yes.'"
You've grabbed your reader's attention with a great headline …
He's excited about the promise you've made in your lead …
You've given him some reason to believe … and to trust you more.
Next, it's about building up that trust and backing up your promise — with one credible proof element after another.
We call this part of the letter the "Body."
It's where you begin the process of offering undeniable proof that what you're promising can really happen for your reader.
But it's a little more than that …
It's really a kind of "dance" you perform — where you move back-and-forth between delivering hard evidence that you can fulfill your promised benefit(s) — and having your reader "picturing" his life changing as a result of what you're promising.
How do you do this?
One of the things great copywriters do to deliver undeniable proof is a high level of research. This used to be hard and time-consuming. But thanks to the Internet and the myriad of online resources, research has not only become faster and easier, but fun too!
So a lot of what you'll learn in Proof & Credibility are powerful shortcuts for finding the best proof, whether you're writing about finance, health, or some life-improving gadget.
You'll also learn about the dozens of different "proof elements" that go into building up trust in your product and your message: testimonials … endorsements … "glow by association" techniques … how to use charts, stats, graphs … when to (and not to) use pictures … how to use and find media-based endorsements … government reports … and more.
But there's more to Proof & Credibility than hard data. You'll also learn the master's technique AWAI discovered and coined called "The Golden Thread" — where you not only keep the core promise "alive" in your reader's mind, but keep having him picture his life changing as result of what you're promising.
You'll learn in unprecedented detail about the 4 P's, the "Four-Legged Stool" approach to copy … and mastering the USP.
You'll take part in a master class on writing powerful "bullets" — something most copywriters, quite frankly, never learn to do well.
Of course, everything in Proof & Credibility is meant to move your reader to what is arguably only second to the headline in importance when it comes to creating a top-performing sales promotion:
The Offer and Close.
This, after all, is where the rubber meets the road.
This is where your reader transforms from interested bystander to active, paying customer.
In Circle of Success's "The Ultimate Finish: Getting Your Reader to Take Positive Action," you'll learn two very important and crucial skills:
How to assemble an irresistible offer, and
How to get your reader to TAKE ACTION
Again, you'll learn by analyzing promotional campaigns that are working today and those that have worked in the past.
You'll learn important techniques for establishing, revealing, and justifying your product's price.
You'll learn about "bundle" offers and how to make your offers "self-liquidating."
You'll learn when and when not to use discounts …
You'll learn how to prepare and present the "no-brainer" guarantee …
You'll learn about all the different kinds of offers you can use to boost response: Soft offers, value-driven offers, exclusive offers, urgent offers, and more.
Even legendary copywriter Clayton Makepeace will give you his ideas on creating offers and closes your reader can't resist.
Plus, there's an entire class session on creating the ultimate stand-alone order device (another crucial selling element that a lot of copywriters treat as a secondary afterthought … )
Of course, I've only touched here on the elements we cover in our FOUR CORE "LIVE" LEARNING PROGRAMS …
There's so much more you'll discover when you sign up and see your detailed course outlines.
But there's something else that's new for Circle of Success members:
Complete flexibility.
Here's what I mean:
All four live learning sessions will be offered three (3) times each year — January to March … April to July … August to October.
That way, you can take whichever course you want, in whichever order you want, whenever you want.
For instance, come January, you can choose to take Headlines, Leads, Proof & Credibility, or Offer and Close.
Then come spring, you can either move on to a new program — OR, if you feel you need to reinforce what you learned in the winter session, you can choose to take the same program again!
This is all part of our new "flexible" approach to learning …
Where there's no time limit on your Circle of Success learning experience.
There's no limit to the number of times you can take a specific class.
And there's no "cutoff date" when you can no longer enroll in Circle of Success programs.
Once you're a Circle of Success member, you're a member for life …
And you have our commitment to be here by your side, making all our resources available to you, until you've mastered each and every principle of persuasive writing, and you're successful in your chosen niche.
Live Learning is Only Available
Through Circle of Success
Only through Circle of Success are these structured "academic" learning sessions offered.
Plus, there's a very special bonus session you'll have access to that's all about FINDING YOUR VOICE — strategies for giving your letters a winning, authoritative tone and writing stronger, more conversational copy.
As a Circle of Success member, you'll have an opportunity to participate in each of these intensive, online learning sessions, at your own pace and convenience.
And remember — there are no "time limit" constraints to the COS learning process whatsoever …
As a Circle of Success member, you have our solemn promise to be by your side until you master all elements of the writing process.
You can structure your learning pace and plan out your process when you speak to your COS personal guidance instructor during your initial CAP call.
But, here's what's important for you to know …
Preparing You For Today's Copy Demands
Circle of Success is all about readying you for success in today's copywriting world.
Ours is an ever-evolving industry. New opportunities are popping up every day.
Demand for copywriters is growing like never before in history.
But at the same time, techniques and strategies that may have worked a year ago, might not be as effective today.
For instance, a decade ago, you merely dropped your letter in the mail and waited for results. As the Internet emerged, you could send "online letters" by email and get an immediate response.
In the past few years — as Internet bandwidth has expanded — more and more marketing is being done through various video formats.
As a copywriter trained to write letters, should this worry you?
Not in the least …
In fact, you should be thrilled. That's because the same basic selling process that goes into creating successful sales letters also goes into successful videos. The only difference is, sales videos are boosting response rates by 50%, sometimes 100%!
In a 90-minute tutorial we created especially for Circle of Success members, you'll learn the principles of how good marketing copy is woven through a Video Sales Letter (VSL).
You'll learn step-by-step how to write one — from the USP through how and when to present stories, with secret tips to keep your viewer engaged, and even when and how to present the offer for maximum impact … and more.
But please don't lose sight of what's important here.
Whatever the format — video, "talking" letters, or the written word — it's still about good, strong, compelling ideas.
And for you, right now — it's still all about mastering the basic principles and then moving on to the deeper secrets that can make your promotions much stronger and broaden your response rates.
It's about writing every day and ratcheting up your skill level, so that every time you sit down at your computer … you're writing better copy.
That's what sets the Circle of Success learning experience apart from anything else.
The professionals you'll be learning from as a "Circle" member are copywriters first and foremost.
They make their living writing letters and they're the ones privy to the latest techniques that are working in the market.
And all the copy you'll be creating with the help of these top writers?
If you think it'll be "just for fun" or practice — think again.
Many of the projects you'll be working on will be actual Spec Assignments given to us by top marketers.
You'll have an opportunity to work on assignments in all the top areas of direct response — health … financial … fundraising … Web marketing … Business-to-Business … and more.
We suggest you take on as many as possible. Why?
Because not only will it give you an opportunity to broaden your skills and decide on a "niche" that's right for you …
And not only will it give more marketers more opportunities to discover your talents as you submit your assignments …
But you'll also be building up a portfolio of work you can proudly and confidently show to any prospective client in the direct-response industry.
Not just a stack of letters, mind you …
We'll help you assemble a professional "self-marketing kit" that you'll be proud to show any client you'd like to write for … complete with sample letters, an introduction and proposal letter, and other pertinent material that marketers want to see.
Or better still, bring it to the next AWAI Bootcamp (attendance is FREE at two Bootcamp events for a COS member!) and sit down with top marketers from the 40+ companies who attend the event — from companies like Agora Publishing, Boardroom, and more.
But that's not all …
Your Own Web Presence on AWAI's Site
We'll provide you with your very own promotional web page on our website, which hundreds of potential top-level industry clients can see. We'll even help you set it all up. Just fill out the template we supply you with, send us your portfolio, and we'll put it all online, including links to letters you've written.
Of course, you'll never be alone when it comes to working on these or any assignments so long as you're a Circle of Success member.
You'll be able to go to members of your Success Circle for support and encouragement anytime.
AWAI will be organizing ongoing peer reviews within your Success Circle where you can "try out" headlines, leads, and promotional ideas.
"Perhaps the most career-changing benefit is the level of coaching you're entitled to"
Instructors from your live, targeted learning sessions will be available to help you via email.
And because of the access that Circle of Success members have to Rebecca, Paul, me, and everyone else here at AWAI, you can always contact us when you need help with your writing, finding clients, or information on the direct-response industry in general.
But perhaps the most career-changing benefit of Circle of Success membership is the level of coaching you're entitled to …
Work With High Level Copywriters
You'll have an opportunity to send any piece of copy you're working on — whether it's for a live assignment or a Spec Assignment — directly to one of the AWAI pros for a detailed peer-review copy critique.
Someone like Paul, Will … or another six-figure copywriter who writes copy for a living each and every day … and who has been on the winning end of dozens of million-dollar promotions.
One of these folks will read through your promo and give you a full, comprehensive, "head-on" critique of your work — with specific suggestions for how to improve and strengthen the headline … the lead … the offer … even the very idea behind your promotion …
How valuable would that be to you?
Not only will you benefit from the feedback of a professional copywriter at this level — it will ensure that the letter you're sending off into "the real world" is the best and strongest it can possibly be.
This kind of mentoring can give you a huge "leg up" in this business.
As we told you when we first introduced you to this business:
Marketers are constantly in search of the next up-and-coming copywriting superstar — whether it's for web copy, email, SEO, or traditional direct-mail letters. If they think you "have the stuff," you'll have no shortage of work.
And don't forget, anytime you come to AWAI's yearly Bootcamp and Job Fair as a Circle of Success member, you get premium access to all the marketers, publishers, and companies that come there looking for new writers — including a "sneak preview" of Job Fair, where you can meet and talk with prospective clients before everyone else.
Clearly, Bootcamp is another of those "worth the cost of admission" benefits. And as a Circle of Success member, you not only get to come to two (2) Bootcamps FREE of charge …
But you also get the biggest discounts on any subsequent Bootcamps you want to attend in the future.
And make no mistake:
Circle of Success + Bootcamp is without question the most powerful one-two punch you can deliver for your copywriting career.
Of course, you get to learn all the latest tips and secrets from some of the best writers and marketers in the business …
And Bootcamp is also the networking event of the year, where you can meet fellow writers …
… make an impression on prospective clients looking for their next superstar …
… or "talk shop" over a cocktail with writers and marketers like Mark Ford, Paul Hollingshead, Clayton Makepeace, Nick Usborne, Bob Bly, Dan Kennedy, Jen Stevens, Rebecca Matter, and others.
Like I said, virtually all of AWAI's most successful members have attended at least one Bootcamp.
Many tell us being at the event and meeting the players made the copywriting opportunity seem "real" to them — and gave them the knowledge and motivation to really go after their success. I can't tell you how many attendees have told us they got a paying assignment after striking up a conversation with a marketer at Bootcamp.
That's why so many AWAI members (and Circle of Success members, especially) come back year after year — to make new contacts … meet new friends … learn new skills … and get the kind of motivation that can carry them through an entire year.
At just under $2,000 (a couple hundred less if you get the "Early Bird" deal), we happen to think Bootcamp is an amazing value, especially considering the immediate impact it can have on your career …
And as a Circle of Success member — you'll be entitled to two events free! Not to mention the special perks, meetings, and learning events we put together exclusively for COS members each and every year.
So you see, Circle of Success has it all — from career planning … to live lessons on writing … to working on real projects … to building a portfolio … to one-on-one coaching … to finding clients … to two free Bootcamps … discounted live event invitations … and don't forget:
Free "anytime" access to the entire library of AWAI-published resources — over 120 in all, worth over $52,000*. (Not to mention steep discounts on resources we offer from friends and partners outside of AWAI … )
This really is the "Harvard" of learning for copywriters — the most comprehensive and highest level any copywriter can receive.
That's why Circle of Success is not for people who take their copywriting aspirations lightly.
It is not for people who think a successful career is just going to "fall into their lap."
You know it. I know it. To be highly successful, you need to make the effort.
*Circle of Success entitles you to a long list of benefits, including all writing, productivity, and business-building resources listed in the COS Summary of Benefits, as well as any AWAI resources we add in the future. Not included as part of Circle of Success membership (but are specially discounted for "Circle" members): admission to live events other than two of our annual Bootcamps ... and products we offer that are owned in whole or in part by strategic partners.
Your Skills Will Improve With Each Passing Day
Circle of Success has been structured to ensure that you make the necessary effort.
Every day, you'll be motivated — by us, by your peers, by marketers waiting to look at your work, by the coaches you'll work with — to make one small step forward. Day by day, week by week, month by month … your knowledge and confidence will grow.
"You will no longer struggle with the letter-writing process"
You will no longer struggle with the letter-writing process.
The words and powerful ideas will simply come to you …
You'll know instinctively how to grab your reader's attention … how to speak to him in a respectful yet convincing tone … how to gain his trust … how to build his excitement and acceptance with every paragraph … and, most importantly, have him wanting to buy what you're selling long before the letter ends.
Circle of Success will give you every resource you need to succeed. We'll provide you with the inspiration to learn and write each and every day.
You'll have people you can call on with issues or questions … free VIP access to two of AWAI's Bootcamps, where so many of our most successful people gained the knowledge and made the connections that moved them many steps forward very quickly.
You'll have the opportunity to work with professional copywriters on your copy.
And, of course, you'll own AWAI's complete library of resources, where more than 120 programs, books, and writing products will be yours for the asking — anytime you need them, for as long as you maintain your Circle of Success membership … plus, whenever possible, you'll get substantial discounts on products offered by AWAI's partners.
So, what does it take to get in?
Circle of Success is a lifetime program that entitles you to virtually every learning resource we can offer you for as long as you need them.
If you were to add up the cost of everything beyond the value of all the resources you can take from our library — the two free Bootcamp live events … the unlimited critiques … the high-level access … the personal Career Action Plan session … the value of building a professional portfolio … the people you'll meet and associations you'll form …
It all could add up to be a $70,000 to $80,000 value … at least.
Knowledge That Can Earn You a
"Comfortable Six-Figures" — for the Rest of Your Life
And considering that Circle of Success membership can give you the skills that can earn you a $200,000 to $400,000 annual income as a copywriter — and all the freedom that goes with it — it is, without question, an investment well worth that price!
That's why, even at the "official" price of $12,500, we believe Circle of Success is an extraordinary value.
For about half the cost of a single semester at a good liberal arts college, you can get a complete education within a specific industry where writers are not only in high demand … but are paid extraordinarily well.
Just consider the "math" behind just one successful letter you'll be able to write with the skills you'll learn as a Circle of Success member …
You can be paid anywhere from $3,000 to $12,000 per project. And, depending on the project — royalties — where you're paid based on the performance of your work.
Paul Hollingshead, AWAI Co-Founder and full-time copywriter, just wrote a letter that's set to pay him upwards of $120,000 in royalties come November …
And that's one of the smaller checks some in the industry see …
A letter written by a colleague that went "live" just before Paul's could pay that writer over $200,000 in royalties …
In fact, just one division of the one publishing company they write for will likely pay out in excess of $2 million in royalties before the year is out!
I think you're getting the picture here.
The money being paid out to writers is bordering on obscene.
And as Internet commerce continues to grow and e-marketing techniques become more and more sophisticated … the money paid to qualified copywriters is only likely to skyrocket.
And do you know why?
Good copy brings in millions of dollars for your clients.
The letter that's set to pay Paul $120,000? It brought in upwards of $3 million for his client. And the colleague who'll see an even bigger payday? His letter will likely net over $5 million.
So you see, if money alone were the only reason to consider Circle of Success — it would be enough.
But it's not.
Consider the freedom that can come with being able to write two letters a year at your leisure …
And still pocket $240,000!
Imagine earning a quarter of a million dollars — and still having most of the year free to do as you please!
That's why you want to be at the top of the copywriting game …
And why you should consider Circle of Success.
As I mentioned, the "official" cost to join Circle of Success is $12,500.
But there are ways to get that price down.
One thing we've traditionally done is offer a $3,150 discount to those who are AWAI members already. And because you've purchased from AWAI in the past, this includes you.
Consider it your very own "Insider's Scholarship" …
So now your price is $9,350.
And there's this:
If you've purchased any AWAI product in 2015, we'll credit the total amount you paid towards your Circle of Success membership.
If, for instance, you bought a program for $497 this year — you'll get instant credit for it. If you've purchased several programs since January, we'll simply add up the dollars you spent and subtract the total from your already discounted Circle of Success price.
If you're not sure when or how much you've spent on programs with AWAI this year, all you have to do is call Pat, Taya, Leah or Daffodil toll-free at 866-879-2924. They'll be able to pull up your account and tell you in an instant how much more you can take off the price.
But as I told you earlier, we want to make affording Circle of Success as easy as possible.
So if you'd prefer not to pay for your membership at once, we now offer three 0% interest payment plans. To get started, all we ask is that you activate your Circle of Success membership with an initial $1,250 payment — followed by much smaller payments over 18 months, 24 months, or 36 months.
Last Three Month's Payments Are on Us!
(Up to $1,350 in Added Savings!)
But there's one more "savings bonus" for you!
As a "Loyalty Reward" for completing your Circle of Success — we'll cover the last three payments of the payment plan you choose.
So here's how all the savings add up — and what your monthly payment plan will be, based on the program you choose:
18-Month Pay Plan


**Save an additional $1,350!**

Regular Price

$12,500

Less AWAI Discount

-$3,150

Discounted Price

$9,350

Less Initial "Lifetime Access" Payment

-$1,250

Less Recent Purchases

-???

Amount to be paid over
18 months (0% interest)

$8,100

Your monthly payment

$450

BONUS:
After your 15th payment – payments 16, 17, and 18 are on us …
a total of $1,350 additional savings!

*Less any purchases you've made since January 1, 2015
24-Month Pay Plan


**Save an additional $1,005!**

Regular Price

$12,500

Less AWAI Discount

-$3,150

Discounted Price

$9,350

Less Initial "Lifetime Access" Payment

-$1,250

Less Recent Purchases

-???

Amount to be paid over
24 months (0% interest)

$8,100

Your monthly payment

$335

BONUS:
After your 21st payment – payments 22, 23, and 24 are on us …
a total of $1,005 additional savings!

*Less any purchases you've made since January 1, 2015
36-Month Pay Plan


**Save an additional $675!**

Regular Price

$12,500

Less AWAI Discount

-$3,150

Discounted Price

$9,350

Less Initial "Lifetime Access" Payment

-$1,250

Less Recent Purchases

-???

Amount to be paid over
36 months (0% interest)

$8,100

Your monthly payment

$225

BONUS:
After your 33rd payment – payments 34, 35, and 36 are on us …
a total of $675 additional savings!

*Less any purchases you've made since January 1, 2015
Pay in Full and Save Even More!
Of course, if you prefer to pay for your Circle of Success membership in full — either by check or credit card — you can …
And when you do, you get the largest additional "Loyalty Reward" discount of all … a full $1,750 off the price. Plus, if you've purchased any resources from AWAI since January 2015, we'll credit the total amount you paid towards your Circle of Success membership.
And if none of these "pay over time" plans we've set up works for you … not to worry.
We simply ask you to call our Circle of Success member support team of Pat, Taya, Leah or Daffodil during regular business hours 9 a.m. to 5 p.m. ET at 866-879-2924 and they'll do what they can to put together a plan that works for you!
Point is …
If you're ready to step up your copywriting game, we want to find a way to make Circle of Success work for you.
"AWAI's Circle of Success was a no-brainer because it meant I could have all the programs forever. It meant I'd never again have to worry about where to invest my money to advance my writing career. I made a single, relatively small, one-time investment, and I'm still reaping the benefits seven years later. And I'll continue to get those continuing-education benefits, all for free, for the rest of my life."
— Mindy McHorse
So let me quickly recap what you'll get:
You'll get a personalized Career Action Plan, where we work together to determine a career path that's best for you.
You'll be assigned to your Success Circle group, where you'll meet, mix, and work with fellow copywriters, new and experienced alike — and have full access to the special Circle of Success website.
You'll immediately be enrolled in our brand-new "Power to Persuade" jump-start program — where you'll sharpen your writing skills and learn the fundamental secrets to good, sound, persuasive writing.
You'll have an opportunity to choose which of the four "Targeted Learning Sessions" you'll want to take first come January. These in-depth online learning sessions cover all the core elements of a successful promotion: Headline, Lead, Body Copy, Proof, Offer, and Close. At the end, you'll have mastered every aspect of a successful sales letter. And you're free to take these programs as often as you like.
You'll have access to our all-new Circle of Success Roadmap to Landing Your Dream Clients. This in-demand resource has been five years in the making — talking with top clients … gathering the resources … and mapping out the best way for new writers to reach the clients they want to work for. You'll be amazed at how simple the process is. You'll have everything you need to pick your niche … build a website… write a simple and concise self-promotion letter … create some writing samples … and target 50 of the clients you want to work for. Best of all, with your Circle of Success Roadmap to Landing Your Dream Clients — we'll be with you every step of the way.
You'll have access to a variety of live assignments that you will use to build your portfolio, and we'll work with you to create a self-promotion package and website.
You'll have access to unlimited copy reviews by working copywriters who will give you feedback on your headlines and leads as well as suggestions for improvements.
You can attend two Bootcamps at no charge (and receive the deepest discounts on other live AWAI and industry events).
You'll have direct access to AWAI and AWAI's partners through your very own Circle of Success Liaison.
And, last but not least, every resource in the AWAI library — current and future, over $52,000 worth and growing — free, for life, as well as the deepest discounts on any resource offered to AWAI members by our friends and partners.
Much more about your Circle of Success membership will be explained to you once you sign up.
In fact, be prepared to hear from us often — about what to do next and how to proceed. We've put together an entire team here at AWAI just to ensure that you and your success are our Number One priority.
"Things will get very busy for you from here on in."
If you're ready to step up, your transformation will begin almost immediately.
During the first week of November, you'll have an orientation call where all your Circle of Success benefits will be explained.
Next, we'll set up your CAP meeting, where together we work out an initial career path that's best for you. Soon thereafter, you'll be starting your online "Power to Persuade" program — all in preparation for your first of four "Targeted Learning Sessions" which begin in January.
You'll be learning at a very fast pace.
Time will move quickly.
It won't be long before you look back and ask yourself, "Where did the days go?" … amazed at how much knowledge you've soaked up in such a short period of time.
And what if you join, but then decide Circle of Success is not for you?
Yes, You Can Try the Circle — Risk-Free
No problem.
Just let us know within 60 days of starting your membership and we'll refund anything you've paid to us, whether it's the full amount or the first installment of your payment plan.
All we respectfully ask is that you understand that you'll no longer have access to any of the online resources you may have selected … unless, of course, you'd like to keep them and want us to deduct the cost from your refund.
And then after 60 days, if you decide Circle of Success is not for you, we'll simply stop your remaining installment charges or, if you paid in full, issue a prorated refund (based on two years, less the amount of whatever resources you'd like to keep) — and open your spot up to someone else.
So, you see, there really is no risk.
We're very excited about all the great changes we've made to Circle of Success — especially the new and expanded online learning sessions and the flexibility they give you.
We're excited for you … and the impact Circle of Success will have on your success, both as a copywriter and a direct-marketing expert. Just as it has for so many AWAI members over the eight years we've been offering this very comprehensive learning program.
You can sign up for Circle of Success online by clicking here.
Your credit card will be charged the $1,250 activation fee.
Then, within one business day, we'll review your account and email you a list of all the discounts you're entitled to … your final price … and payment options you can choose from.
Or Call Us Directly …
Or you can set up your Circle of Success by calling us directly during regular business hours (9 a.m. to 5 p.m. ET) toll-free at:
866-879-2924
Pat, Taya, Leah or Daffodil will be able to access your account immediately … add up your discounts … calculate your final payment … put you on one of our payment plans … or arrange a custom payment plan that works for you.
The point is …
If you're ready to succeed — we'll do everything we can for you to make it happen.
But we do need to hear from you soon …
Our brand-new prerequisite "Persuasive Writing" program begins in early November and there's quite a bit of information to get you before then.
For that reason — and the fact we prefer to keep our learning groups as small as possible … we absolutely will not be accepting any new members after midnight ET on THURSDAY, OCTOBER 29th — no exceptions!
We very much hope to hear from you.
There's much to accomplish in the weeks and months ahead — so let's roll up our sleeves together and get started.
Here's to your success!
Sincerely,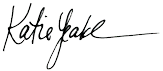 Katie Yeakle

Executive Director, AWAI
P.S. It's no accident that some of the most successful copywriters to emerge from AWAI are Circle of Success members. That's because when you make the commitment to learn at this level — the industry takes notice …
And we do everything we can to move your success forward — from unlimited live learning experiences … to unprecedented access to professional writers and marketers … to one-on-one attention anytime you need it …
Circle of Success is the most comprehensive level of learning we offer.
It's also very limited. Because of the highly personalized level of learning, we can only let a few very motivated people in at a time — and the Winter 2015 session is no exception:
Once midnight ET on THURSDAY, OCTOBER 29th rolls around, we won't be accepting any more Circle of Success members for this session.
So be sure to sign up today.
And remember, you do have a full 60 days to determine if Circle of Success is right for you. If you decide it isn't, every penny you've paid will be happily refunded to you.
---
American Writers & Artists Inc.
245 NE 4th Ave., Ste 102
Delray Beach, FL 33483
(561) 278-5557 or (866) 879-2924
www.awaionline.com