PLAYBACK NOW AVAILABLE …

Brought to you by AWAI and our Strategic Partners…
Today's Digital Marketing GIANTS Reveal What Copywriters Need to Know in 2020 … and Beyond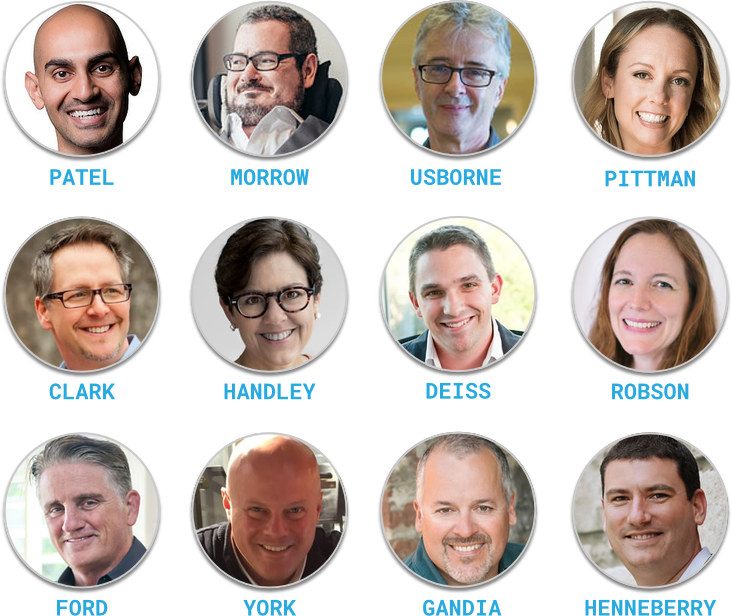 Copy needs of companies and digital marketers are constantly changing, growing, evolving …
… new methods and technologies like chatbots, UX and AI offer exciting "early mover" opportunities for copywriters…
While established marketing platforms like blogs, content, email, newsletters, video sales letters and SEO will see a "reboot" with new and expanded roles.
As a copywriter, it's absolutely crucial you stay on top of these fast-moving developments… and know where the money is moving.
That's why we've invited the world's top digital marketing experts to join us for AWAI's first-ever State of the Industry Virtual Summit…
So you can learn FIRST-HAND… from the very experts who are transforming digital marketing as we know it.
Just some of the companies, organizations and media outlets the experts you'll meet have worked with, been recognized by, or featured in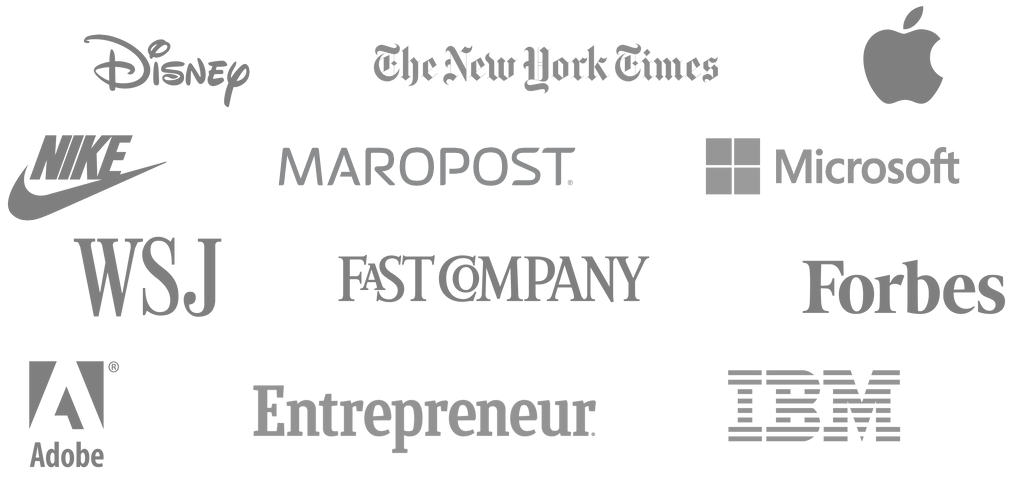 Your "Eyes to the Future"

A Virtual "Who's Who" of Digital Marketing

Rarely do you have a chance to be "in the room" with the best and brightest minds in direct response and digital advertising…

Proven leaders who've built multi-million-dollar businesses and helped define what digital marketing is today…

Experts who businesses and organizations happily pay thousands of dollars an hour to hear their insights and recommendations.

And during AWAI's first ever State of The Industry Virtual Summit…

They map out the FUTURE of online direct response…

And reveal the BIGGEST and BEST opportunities for copywriters in 2020 and beyond!
Meet the Experts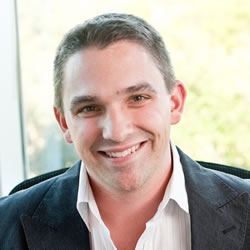 Digital Marketing
Ryan Deiss
, best-selling author, one of the world's leading digital marketers, founder and president of DigitalMarketer, the largest provider of tools and resources for online marketers, talks about the "re-emergence" of email for both content and selling… why we have millennials to thank for it… and how new copywriters who hone their email-writing skills first can land high-paying clients easier and faster.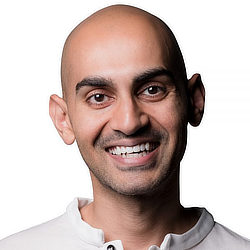 Traffic
Neil Patel
, New York Times bestselling author, Wall Street Journal "top web influencer, and recognized "top 100 entrepreneur" under the age of 30 by President Obama, talks about how "speed" will be the new focus when it comes to marketing in 2020… shares the
seven mandatory writing-related skills
copywriters and digital marketers must have in 2020 and beyond… as well as fast and easy ways to master them.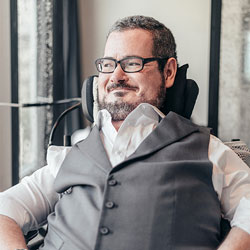 Blogging
Jon Morrow
, writer, blogger, programmer, speaker, marketing strategist and founder and CEO of Smartblogger.com, shares why
blogging and content
is supplanting journalism and the #1 information industry… a secret that can be the difference between earning 10 cents a word as a content writer and $2 … plus the growing role of "SEO strategists" and why virtually every company needs them.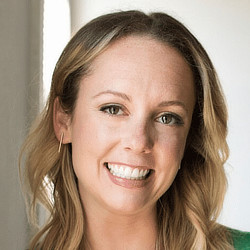 Paid Traffic
Molly Pittman
, digital marketing and customer targeting firebrand, who went from an unpaid intern at Digital Marketer to VP of Marketing in a year, and now trains digital advertisers worldwide through her TeamTraffic.com website, talks about the kind of advertising and copywriting "hooks" you can use to not only lower Facebook, Google and YouTube costs for your clients… but also expand your reach and connect with potential customers in a much deeper and authentic way.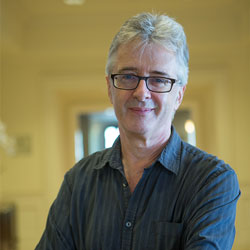 Chatbots
Nick Usborne
, author, writer, and web writer pioneer who was among the first to introduce true "customer engagement" copy to websites of such companies as Disney, AOL, New York Times and Intuit, talks about
"chatbots"
– a fast-emerging new technology set to revolutionize how companies interact with customers, generate leads, and sell new products. This is a brand new and
wide-open
opportunity every copywriter needs to know about.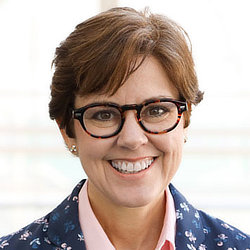 Content Marketing
Ann Handley
, digital marketing pioneer, writer, publisher of the enormously popular marketing newsletter "Total Annarchy" and recognized by Forbes as "the most influential woman in Social Media" and "top 20 women bloggers, talks about how
newsletters
are re-emerging as a powerful antidote to the machine-driven, algorithmic messaging of Facebook and Twitter… the "three character traits" modern-day e-letters must have… and the easiest (and fastest) way writers can generate new income by tapping into this market's rebirth.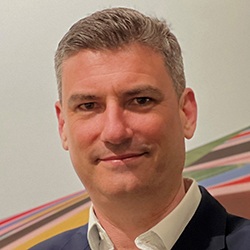 SEO Content
Russ Henneberry
, educator, consultant, content and SEO strategist credited for tremendous growth at Digital Marketer, Salesforce.com and others, founder of theCLIKK – a free daily e-letter about the digital business, talks about how ever-soaring costs for paid search ads on Google is driving even greater demand for
SEO content writers
who know the secrets to delivering the kind of valuable "micro-moment" information Google looks for --- and what you need to know to cash in.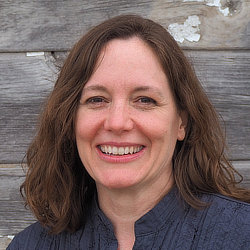 UX Copywriting
Heather Robson
, co-owner of Dragonfly Media and a pioneer in
User Experience (UX) copywriting
, talks about why UX is fast becoming a mandatory skill for copywriters… how some very simple "user-friendly" adjustments to web copy, emails and sale messaging can boost response by as much as 35%... and the best e-commerce sites copywriters should visit to see high-quality UX Copywriting in action.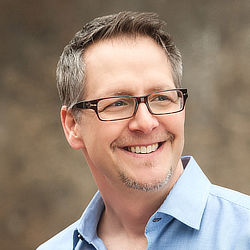 Content Curation
Brian Clark
, recognized pioneer of the now $44 billion content marketing industry, influential founder of content marketing site Copyblogger, personal growth and personal and business strategy newsletters
Further
and
Unemployable
, talks about the new trend towards
content curation
… how companies can use it to deliver exceptional value to their customers… and the new opportunity for freelance content writers to spearhead these curation efforts on behalf of their clients.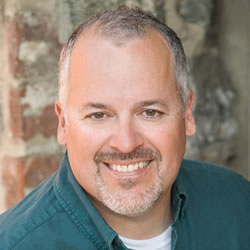 Artificial Intelligence
Ed Gandia
, in-demand B2B writer, coach, consultant, software technology expert and founder of
High Income Business Writing
and
Getting Better Clients Academy
talks about how
Artificial Intelligence (AI)
is creeping into parts of the copywriting world… why you should – and shouldn't – be concerned… the skills you'll need to stay relevant and in-demand as a copywriter… and how your can actually use this new technology to your client's and your freelance business's advantage.
Video Marketing
Mark Ford
, copywriting legend, best-selling author and chief growth strategist for Agora. Inc, the largest newsletter publisher in the world shares shared why we're on the edge of an even bigger revolution with video than we've already seen... why it's crucial copywriters not be left behind… and how it means even more money and opportunity for writers in the years ahead.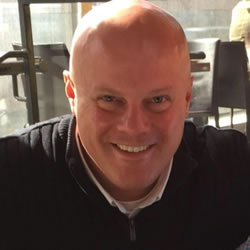 Messaging COVID-19
Brian York
, started his first business at 11 years old, teaching his friends how to code in DOS on an Apple IIe and attempting world domination through a 9600 baud modem. This early love of technology spawned into a career in direct-response, online marketing. Specializing in paid- and organic-search marketing with a passion for the technical intricacies involved, Brian's expertise has generated millions of leads and hundreds of millions of dollars for global, direct-response publishers. Brian serves as the Chief Marketing Officer at The Agora Companies. When not in the office Brian enjoys all things Apple, traveling, cooking, wine and spending time with his family.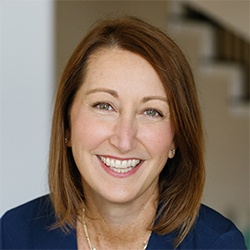 Your Host
Rebecca Matter
, is the President of American Writers & Artists Institute (AWAI), the world's leading trainer of copywriters and content writers that get results. A marketer with two decades of experience in publishing, Rebecca has spearheaded successful million-dollar campaigns for countless products, both online and off, and has spoken and written on topics ranging from getting and working with clients to successful web marketing strategies.
Rebecca recognizes the tremendous opportunities available to people who know how to write persuasively, and her superpower is getting writers — really anyone — unstuck. She's dedicated herself to keeping writers ahead of the curve … and in demand … by creating cutting-edge programs on the most marketable writing skills today.
Get "Up-to-the-Minute" Knowledge You'll Need to be and Stay Relevant
The digital marketing industry is massive, growing double digits every year.
With new platforms, new technologies, new methods of engagement – what worked last year for your client might not be the best solution going forward.
For copywriters – new copywriters especially – it can be a dizzying experience trying to keep up.
Not being able to grasp the massive scope of the opportunity… not knowing what to do next… is the biggest thing stopping new writers from moving forward in your education and your writing career.
And for experienced copywriters, you owe it to your clients to be cutting edge in all aspects of communicative marketing and persuasive writing.
That's why we created 2020 State of the Industry Virtual Summit…
So you can know what's coming and be prepared!
The 12 leading experts you'll meet will be a "guiding light" to what's coming and where your skills will be needed most in the months ahead.
Just a bit of what you'll discover….
The powerful lesson copywriters can learn from websites like Quora…

How to deliver the quicker "on demand" content customers want…

What Google really wants when it comes to content (and why you can't fool it…)

Examples of how "less selling" can actually drive ROI

How to make your blog stand out among over the more than 1 billion blogs on the Internet…

A website you can access for free anytime to know if your copywriting "big idea", blog or content article will resonate with your market…

Why content curation is hot – and the first step to becoming an in-demand master curator and influencer…

The subtle distinctions between regular copywriting and UX copywriting and why it will set you apart as a copywriter…

How even rewording your "Subscribe Now" button or your "privacy Policy" can dramatically boost response…

Why understanding UX is crucial going forward if you want to have success on Google…

The basic formula from writing successful "chatbot" copy that feels human and why every copywriter will need to learn it…

How to use chatbots for promotion-less, effortless, 24/7 lead generation…

The three types of newsletters you should be pitching to virtually every client you have…

What anyone who wants to start or write a blog should do first…

The future of long-form video and why tomorrow's copywriters in some niches will need to learn "Hollywood" scriptwriting and storytelling techniques…

Why email is "cool" again — and how copywriters can use email to generate the most sales on a word-for-word basis…

Companies every copywriter should follow if they want to see how great email campaigns are done (one name might surprise you!)

How to build a great email swipe file to use as inspiration…

JUST ADDED — COPYWRITERS AND COVID-19!

Brian York, Chief Marketing Officer for The Agora Companies worldwide who's helping to steer the company's global messaging response during the COVID-19 crisis, talks about the crucial role you, as a copywriter, must play to help calm and reassure your market… why Facebook is the "place of choice" for this messaging right now… why it's okay to "sell" in this environment, so long as you follow a few simple messaging guidelines… and how COVID 19 could forever alter copywriting and how we talk to customers once the virus has run its course. Not to be missed session!
AWAI's 2020 State of the Industry Virtual Summit is the BEST – perhaps the ONLY — way to know with 100% confidence that you're mastering the skills businesses need today and tomorrow…
So you can command top dollar the instant you're ready to launch your writing career!
DO NOT miss this FREE event…
Who Should Attend?
Anyone working in digital marketing or direct response will benefit from AWAI's State of the Industry Virtual Summit….
Anyone even considering a career in digital marketing or direct response…
But especially any aspiring, new or experienced copywriters looking to:
Get a clear view of where the digital marketing and direct response industries are heading…
Get a "leg up" on the latest technologies to impact the online buying experience…
Make sense of the myriad of opportunities for new writers…
Know what businesses need most from copywriters today…
Gain a solid grasp of the skills you need to have to compete in today's digital marketing world…
See exactly where the online marketing money is moving…
Gain a crystal-clear view of your near-future role as a Direct Response Writer!
And if "free" isn't good enough…
We have a very special gift for everyone who registers and attends our Summit:
AWAI's "Hot Off the Press" 2020 edition:
"The State of The Industry Report and
Copywriter Project Pricing Guide"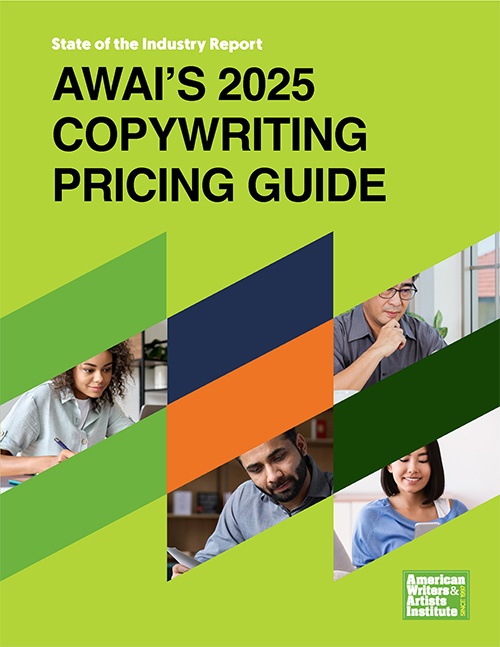 This is the report copywriters and direct response industry professionals everywhere wait for every year.
Beginning with a 10,000-foot view of the copywriting industry as it stands today, AWAI's 2020 State of the Industry Report and Copywriting Pricing Guide offers a deep dive into the immediate "state" of direct response and the copywriting needs of the market.
It starts with the must-read overview" "7 Marketing Trends and Predictions for Staying Connected to Your Customers – where today it's all about audience focused engagement through video, content, mobile, personalization, search engine "micro moments" and more.
But that's not all. You'll learn:
What's working best today when it comes to copywriting messaging…
The most effective platforms B2B buyers use when making a purchase decision…
The most effective copywriting platforms for attracting new customers
Marketing channels businesses perceive as most effective…
"Going rates" for over 75 copywriting projects – everything from sales letters to PPC campaigns to press releases to e-letters and more.
How todays royalties and retainer deals are structured…
How to find and recognize a skilled copywriter (if you're a marketer) and how to know what marketers are looking for (if you're a copywriter…)
How to plan and organize a copywriting projects – from what to ask for as a writer, to what to be willing to supply as a marketer…
How to provide extraordinary value to your client as a copywriter – and earn more and higher fees in the process…
Where to find – and how to identify -- clients that value your skills…
And much, much more
Bottom line: if you're a copywriter or a marketer – AWAI's annual State of the Industry Report and Copywriter Pricing Guide is a MUST.
Best of all, it doesn't cost you a single dime. And you can be among the first to claim your instantly downloadable copy FREE when you register and attend April 2nd Virtual Summit!
Do Not Miss Out on This History-Making Event!