Meet the Speakers


Today's Digital Marketing Giants Reveal
What Copywriters Must Know to
BEST Serve Their Clients (and Thrive) in 2022…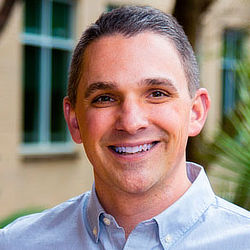 Ryan Deiss
CEO, Digital Marketer
People Don't Change:
How to Use the Elements of Value Pyramid to Create Desire-Channeling Copy, Cohesive Funnels, and Richer Products in 2022 and Beyond
What isn't changing in 2022 — and how you can level up your skills and leverage those best practices to keep getting results for your clients...
Discover one of Ryan's secret weapons: a little-known tool — published in Harvard Business Review — for writing deeper, richer, more valuable, more fulfilling ..
Apple update trashing your conversions? Use Ryan's "messaging playbook" to elegantly transition away from data-driven, targeted ads — and toward self-selection.
"Ryan's companies practically own the internet."
— Daymond John, Shark Tank Entrepreneur
Amanda Natividad
VP of Marketing, SparkToro
Zero Click Content:
The Marketing Challenges We Face and
How Better Copy Solves Them All
What is "zero click" behavior? Discover how Google has sneakily dammed up traffic and programmed your potential audience to stay OFF your website...
Why trained copywriters are the frontline defense for combatting zero click behavior...
And, how to create super-sticky, "experience-based content" to get the click-and-engage prospects on-site for longer (thus increasing results).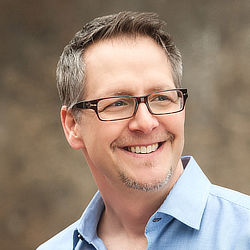 Brian Clark
CEO, Copyblogger Media and
Tangible Digital
Web 3.0
How Writers Can Prepare for
Blockchain, NFTs, and the Ownership Web
Discover the evolution of the new "Wild Wild Web" — and how it will change digital marketing and business forever...
The multiple ways writers can make money with NFTs and how to jump in today...
The unstoppable force called decentralization, with the power to explode in-the-know businesses that prepare — and could devastate those that don't...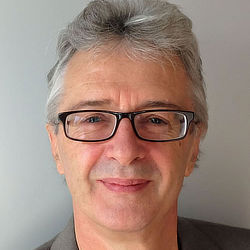 Nick Usborne
Pioneer of Conversational Copywriting
and Web 3 Marketing
A Niche Is Born:
The Enormous Opportunity for
"Degen" Copywriters in Web 3
Discover why Nick has already transitioned his copywriting business to Web 3 — and where he's found clients paying him big bucks to write conversational copy in the metaverse...
How to get started as a digital pioneer as the demand for trained writers on Web 3 explodes...
Plus — "Don't panic!" Get Nick's keys for keeping your clients calm and carrying on during the next great tech revolution.
"In a world of instant pundits and stuffed shirts, Nick Usborne stands out as an astute, insightful and original mind."
— Seth Godin
International Bestselling Author and Speaker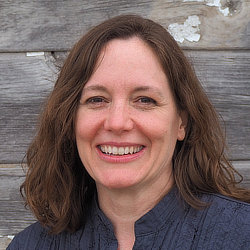 Heather Robson
AWAI's Wealthy Web Writer,
Pioneer of UX Copywriting
Is Web Writing Dead?
The Truth About "Tried and True" Marketing in the Face of AI and Massive Digital Change
What people really want to feel when buying anything... and how copywriters can fulfill those desires to increase loyalty, trust, and sales...
The Niche You've Never Heard Of: How to get a slice of laser-focused, high-production campaigns with multimillion-dollar payoffs in B2B…
Top marketing trends to watch: earned attention, user experience, account-based marketing, and more...
Plus, will AI "writers" kill copywriting?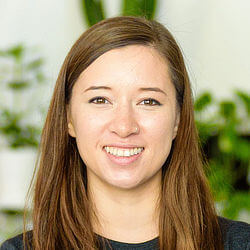 Steph Smith
Senior Manager, Trends.co,
Author, Do Content Right
Do Content Right:
How to Start and Scale a Successful Blog
in a Noisy, Noisy World
Do blogs still work? Is it worth starting a new one? Steph says YES — but only if you do it like THIS...
The 3-part formula to stand out even in saturated niches (like health or personal finance)...
How to identify your "personal monopoly" to get — and keep — the attention of your ideal audience...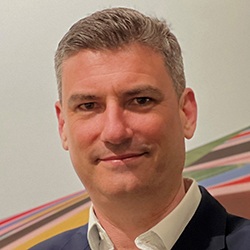 Russ Henneberry
Consultant for Digital Marketer,
Author, Digital Marketing for Dummies
You May Need Only One:
The 7-Step Essential Formula for
"Belief-Shifting" Pillar Posts
Discover the elegant form of content marketing Russ calls "belief-shifting content" that works for EVERY business…
The 7-step, essential formula to create evergreen pillar posts that can convert for months (and even years)…
How to use this "healing" strategy to replace daily / weekly content marketing while increasing conversions and deepening digital relationships...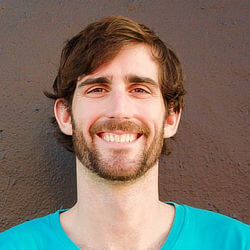 Tim Stoddart
CEO, Copyblogger,
Founder, Sober Nation
SEO Roadmap for 2022:
How to Go Local, Respect Intent, and
Double Down on the Tried and True
The complete (and completely simple) roadmap for effective SEO in 2022…
How to "go local" to maximize search ranking, using Tim's 3-part "Map Pack"…
Tim's "intent strategy" that simplifies keyword research and content production, and puts the power of search engines back in your favor...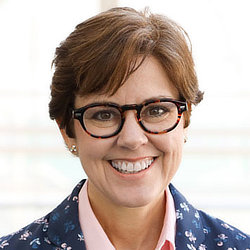 Ann Handley
CCO, Marketing Profs,
WSJ Bestselling Author, Everyone Writes
The World NEEDS Great Writers!
"How to Newsletter," Build Authentic Relationships Online, and the Pure Craft of Good, Slow Writing
The "made-up metrics" Ann uses to measure real success in her email marketing (which Apple can't mess with!)…
No more hiding: how to express your true voice and be your fully authentic self online — and get rewarded with loyal followers for life...
Plus, get permission to exit the "hustle" culture of digital entrepreneurship to master the pure craft of good, slow writing…
"Most Influential Woman in Social Media"
— Forbes
"Top 20 Women Bloggers"
— ForbesWomen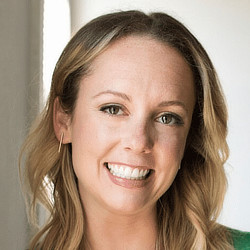 Molly Pittman
CEO, Smart Marketer
The Art of Response:
How Great Copy and Creativity
Will Save Marketing in 2022
Apple update crushing your conversions? Get Molly's creative, "zero tactic" rescue plan…
The two copy elements on which Molly is spending more time than ever — and seeing TRIPLE the response because of it...
How to use story to build the foundations of authentic relationships online...
Plus — what tactics are winning today in Facebook ads?
Get "in the Room" with the Best and
Brightest Minds in Digital Direct Response Today!
As you've seen here, our guest speakers are among the top practitioners in the industry…
They're the ones who "wrote the book" — in some cases, literally — on how we market today...
And as Ryan Deiss likes to say, "We don't just talk about it. We actually DO this stuff."
When you combine their careers, all their businesses, and the clients they serve... these marketers are responsible for BILLIONS of dollars in sales.
So it's no wonder these folks are shaping the marketing landscape and are often the ones creating the very trends and tactics they'll be teaching you about.
Their clients happily pay thousands for their cutting-edge insights and new techniques… because when applied, their guidance is priceless.
But during AWAI's 2022 State of the Industry Virtual Summit, you'll get their insights, processes, perspectives, and guidelines for FREE.
They'll lay out a "roadmap" to the future of digital direct response...
So you can position yourself as an expert… serve your clients better... and even raise your rates with confidence, too.
Do Not Miss Out on This Exclusive Event!