"WOO HOO!!"
"… I wanted to let you know how excited I am… Bootcamp has already landed me a paying assignment." — Caroline M., Wayzata, MN
"I went from a corporate 'worker bee' to a freelancer with an income of $60,000 in one year!" — Starr D., Middletown, OH
"Just a few weeks after attending, the holy grail was mine — a full-time copywriting position with Agora! Attending AWAI's Copywriting Bootcamp was the best decision I ever made for my career." — Ryan C., Baltimore, MD
Are You Ready for Your Big Copywriting Break?
Dear Writer,
Imagine being handed your first paying copywriting job without making a single phone call… Or watching $13,000 in copywriting fees flood into your mailbox in a month… Even landing so many clients that you've got to start turning work away!
"I landed my first paid copywriting assignment two months after I attended AWAI's FastTrack to Copywriting Success Bootcamp and Job Fair. Six months later, I had all the work I could handle."

— Krista J.,
Roswell, GA
Most copywriters will tell you success like that comes only after years of experience.
Not necessarily.
Even if you've never had a paying copywriting job before, even if you aren't sure you're ready to "go for it," this kind of breakthrough success can be yours in a matter of months. Yes… months.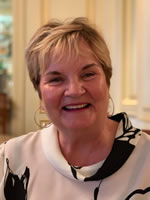 How do I know? As Conference & Events Director at AWAI, my inbox is overflowing with success stories like these… and it happened just this fast for members exactly like you!
In fact, AWAI member Jon S. is a textbook case of someone who experienced breakthrough success very quickly after his first Bootcamp.
When Jon was laid off from his 80-hour-a-week job as an aerospace engineer, he decided to never again put his future in the hands of a company that could easily dismiss him. So he dove into copywriting, came to Bootcamp, and wrote six Spec Assignments. One of those specs led to his first ever writing fee — $500 for a headline and lead.
More importantly, though, Jon used the opportunity at Bootcamp to build relationships with many of the financial publishers he met — people he never would've met in person otherwise. This led him to where he is today, with a six-figure retainer as one of Dent Research's go-to writers, and more than $160,000 in royalties this year.
If you ask him, just like so many others, he'll tell you he owes it all to one single event…
"Bootcamp was a defining moment for me. Everything just cascaded from there. Quite literally, the first Spec Assignment I did has led to every opportunity since."

— Jon S.,
State College, PA
AWAI's FastTrack to Copywriting Success Bootcamp and Job Fair
In the 17 years I've worked with AWAI, I've seen the FASTEST successes… the BIGGEST career breakthroughs like Jon's — without question — happen during Bootcamp or in the days, weeks, and months that follow.
"Thanks for the inspiration and jolt of adrenaline at Bootcamp. It helped me finish nailing down my new client… one that will be an ongoing contract with a healthy commission on sales."

— Judith C.,
Eugene, OR
And it's really no surprise…
Bootcamp is the only place where you'll find the greatest minds in copywriting and the biggest names in direct marketing together under one roof. That's a feat in itself, but there's more…
Every single one of them is there to help you break into the field of copywriting you want to be in… whether it's Business-to-Business, health, financial, fundraising, self-help, or writing for the Web.
AWAI's FastTrack to Copywriting Success Bootcamp and Job Fair is like taking an elevator straight up to the writer's life while everyone else is taking the stairs…
… Sherri C. turned a Spec Assignment win into a five-figure, stress-free, part-time income. And more importantly, it's allowed her to spend more quality time with her family… pay off years' worth of debt… and help with college expenses for her kids…
… AWAI member Krista J. landed her first paid copywriting assignment just two months after attending her first AWAI Bootcamp. Six months later, she had all the work she could handle and soon walked away from an $80,000-a-year job to live the writer's life…
… Jeff M. got offered a paying job on the spot at Bootcamp…
And now, it's your turn…
I'm Inviting You to Watch Your Copywriting Career Take Off Faster Than You Ever Thought Possible!
"Fresh from Bootcamp, I got hired as a regular writer for eCommerce Insiders! Can't wait to start churning out B2B content for this great company. Just goes to show that AWAI Bootcamp DOES do what it claims. It helps you make connections in your industry."

— Shawn D.,
Brentwood, TN
If you want to grab the writer's life with both hands, write better copy than you ever have before, and watch paychecks — even royalty checks — pile into your mailbox, then you can't miss AWAI's 2021 FastTrack to Copywriting Success Bootcamp and Job Fair in Delray Beach, Florida, which takes place October 12-15, 2021.
For three and-a-half incredible days, you'll be flooded with fantastic "real-world" copywriting techniques from today's top working copywriters… you'll get a "behind-the-scenes" look at today's most in-demand niches… a chance to mingle with marketers who hire writers like you… plus, you'll get your pick of real assignments that can lead to paying work.
You'll meet legendary copywriters and marketers who present the most up-to-date and relevant copywriting strategies and insights. People like Bob Bly, Carline Anglade-Cole, Russ Henneberry, Scott Stratten, Terri Trespicio, Jason Fladlien, Ilise Benun, Brian Kurtz, John Forde, Jen Stevens, and more… For AWAI member David H., that's what made the biggest difference…
"The last three days have been nothing short of amazing. Everything I've learned from the Accelerated and Masters Programs is now in razor-sharp clarity. The AWAI staff and speakers — and the Masters themselves — have been so approachable and willing to share what they know. This Bootcamp has given me the motivation I've needed to get my copywriting career going. Thank you so much for everything."

— David H.,
Lexington, KY
As soon as you step through the doors on your first day, you'll discover it too. There's nothing that helps you speed through the learning curve like hearing the core writing techniques you've been reading about from the very Masters who created them.
Here's just a sampling of some of the insights and secrets being delivered by the Masters at the 2021 Bootcamp…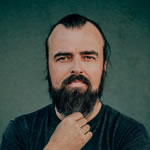 Keynote Speaker Scott Stratten is a co-founder of UnMarketing Inc. and a "disruptor" in the marketing world. He likes to challenge traditional marketing methods most businesses take for granted. And in his first Bootcamp appearance, he'll be talking about how to stop marketing and start engaging.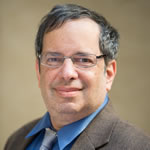 Bob Bly, master of getting clients and business building and author of over 100 books, will team up with AWAI's Pam Foster to discuss the best passive and active income streams. Then he'll return to the stage for a special Evening Bonus Session with marketing mentor Ilise Benun the following day. They'll show you how to dazzle and delight your copywriting clients — even if you're a total newbie!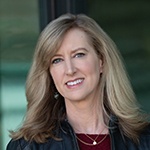 Case study expert Casey Hibbard will reveal "The Art of the Interview" when she shares her secrets for asking the most interesting questions that will elicit the most compelling responses.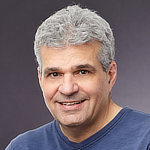 Master marketer Brian Kurtz, who helped build Boardroom, Inc. (now Bottom Line) into a direct-mail giant, returns to Bootcamp to talk about copy being the least important element of a promotion… until it's not!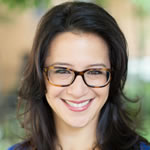 New Bootcamp speaker Terri Trespicio is an award-winning writer who once gave a TEDx talk that's been viewed over five million times! Now she's going to share some new business ideas for the creative entrepreneur.
And that's only a handful of the speakers who will share their Master secrets this year!
You'll also learn at the feet of experts like…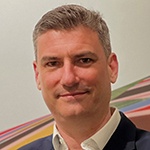 Russ Henneberry, the co-author of Digital Marketing for Dummies, has worked with hundreds of companies in the digital-marketing space. He'll share how you can become high demand once you understand the secrets and tricks of how Google really works.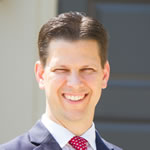 Bootcamp veteran and business-building expert Joshua Boswell will pull the curtain back on three confidence-boosting secrets that will transform your writing career.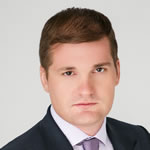 Jason Fladlien has sold upwards of $100 million in products through webinars and charges $25,000 per day to consult for companies. He's going to bring his perspective on making irresistible offers your buyers can't help but buy from.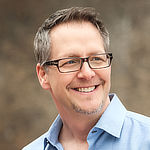 Brian Clark — the mastermind behind Copyblogger and Rainmaker Digital — will show you how to DOUBLE your earning power through content marketing.
And that's only a small taste of the speakers confirmed for the 2021 event. You'll also hear from some of our long-standing, highly acclaimed Bootcamp favorites and Master instructors, including Ilise Benun, Nick Usborne, Sandy Franks, John Forde, Roberta Rosenberg, Steve Slaunwhite, Jen Stevens, Will Newman, Marcella Allison, Lori Haller, Ted Capshaw, Pam Foster, Annette Annechild, and AWAI's Executive Director Katie Yeakle and President Rebecca Matter.
Sure, AWAI's basic copywriting program has all the information you need (and more) to land your first copywriting job, start writing winning letters, and change your life. Still, building your confidence and learning the "ins and outs" of the business can take years. But there's an easier way…
Heard of Roy Furr? He's one of your fellow AWAI members… a copywriter who's in high demand. He climbed the ladder at lightning speed using what he learned during three short days at Bootcamp…
"AWAI Bootcamps have been hugely transformational for me. The quality of these resources and how they've changed my thinking has been a source of nonstop inspiration and growth in my career. I have not found any group of teachers that both know what they're doing and are as dedicated to student success as the people at AWAI. Everyone exists to see you succeed in copywriting. When you win, they win. Bootcamps are also an incredible opportunity to connect with new clients. Three months after I went to my first Bootcamp, I had enough clients to leave my full-time job."

— Roy F.,
Lincoln, NE
The thing is, reaching that higher level of success — where you can pick your clients, name your price, and enjoy royalty checks in the thousands of dollars — is happening for brand-new writers because of Bootcamp. And this year…
You Will Learn How to "Wow" Clients Into Paying You Top Dollar…
Each day, you'll move from session to session with Master Copywriters and marketers, absorbing their decades of experience like a sponge. You'll hear how top writers get clients and negotiate fees and royalties — all of the little secrets that can make a big difference in pushing your income into six-figure territory. It happened for Joshua Boswell.
At his very first Bootcamp Job Fair, he landed FOUR brand-new clients and FIVE new assignments. His income since then has gone through the roof.
Of course, the real "wow" factor is the caliber of copy these writers produce. They're winning control after control while writing only a few hours a day! And you'll discover exactly how they do it. These Bootcamp speakers are working pros who will step you through their writing techniques with true-life examples. You'll find out many new secrets too. Like how to write more in less time…
And while your bank account grows, so does your free time. And that means more hours to spend enjoying your life with family and friends — just like AWAI member Christy G.…
She and her husband spent a month earlier this year visiting Mayan ruins, snorkeling, and hanging out on the beaches of Belize. Talk about living the writer's life! And she credits Bootcamp with giving her the skills and the confidence to succeed…
"At the end of Bootcamp, I won $1,000 for an AWAI [Spec Assignment] written back on the beach in Cambodia. It was very exciting to see my copy on the screen and to walk up on stage… Now I wake up without an alarm. I have a lot more time to go running or exercise and can go any time of the day. There's no commute, so we have more time in the day to make our own healthy meals. I'm a lot happier."

— Christy G.,
Austin, TX
You'll Discover How to Crack Niche Markets, From Health to Financial to Self-Help… and Earn Money Writing About What You Love
"It was really an eye-opener to walk into a room full of marketers that really wanted to talk to copywriters. That's when I knew that, 'Okay, this investment that I've made in my career will pay off.'"

— Elizabeth B.,
Eureka, CA
One of the best ways to become "in demand" fast and increase your chances of higher fees and royalties is to specialize. However, unless you've already got inside connections in the health, financial, fundraising, or self-help markets, you'll spend months trying to figure out the intricacies of each one. And that's another reason why Bootcamp is such an incredible opportunity for new writers like you.
Jerry B. is as surprised as anyone that he wound up specializing in the health niche, considering his background was as an air systems engineer.
In fact, he never could've envisioned himself writing to sell at all.
He said he was so terrified of talking to clients that he got seriously sick one day during his first Bootcamp. But he soon settled his nerves and just kept telling himself that these clients need copywriters just as much as copywriters need clients.
That's when a conversation with a prospective client in the natural health industry changed the course of Jerry's career. It led to an article — his first paid writing assignment — and made him realize health was a natural fit for him. As a self-described "farm boy from northern Wisconsin," he'd always eaten farm-fresh foods. And his son's health concerns had made him much more interested in health than he was before.
All it took was an opportunity from a natural health company at Bootcamp to realize that actually writing about health was a viable career path.
At the 2021 Bootcamp, we're once again offering even more niche market writing insights during some of our popular Discover Your Niche Morning Sessions… delivered by master marketers and copywriters working in those niches.
AWAI's FastTrack to Copywriting Success Bootcamp and Job Fair is the only place I know of where you can go from being "green" to being confident in every word you write virtually overnight! And when it comes to landing your first paying project, you won't have to look far…
You'll Meet Marketing Directors From Major Companies Who Are in Dire Need of Copywriters Like You
"Since attending Bootcamp, I've secured 45,000 (AUD) in writing gigs, and AWAI was the sole reason it happened!"

— Max L.,
Cairns, Australia
We're always searching for new ways to make it easier for you to find clients. Especially good clients who offer steady, high-paying work that interests you. Up until now, you may have responded to ads on DirectResponseJobs.com, or sent out promotional letters.
While there's nothing wrong with this approach, and it has certainly worked for many AWAI members, just imagine how much faster and easier it will be to meet the people who want to hire you face-to-face.
At Job Fair, you'll get the exceptional opportunity to do just that…
We're gathering marketing representatives from dozens of companies — including some brand-new names. They're all looking for fresh talent in health, financial, information products, Internet marketing, and more. You'll get the chance to talk with them and learn about their businesses. And it's only the beginning of the opportunity…
Many of these marketers will be handing you what other copywriters have to sweat for — real live copywriting assignments!
That's right, you can leave with actual copywriting assignments on spec for some of the major marketers in attendance. Companies who have come in the recent past include… Banyan Hill… Newsmax Media… Money Map Press… International Living… Stansberry Research… Opportunity Travel… Organixx… Weiss Research… The Institute for Natural Healing… Eagle Financial Publications… Belvoir Media Group… Great Escape Publishing… Hospitality Copywriting… Idea Group… Manward Press… Sears Institute for Anti-Aging Medicine… and many more!
"When I went to Bootcamp, it was like a rocket. I literally took off in this business and have not slowed down at all."

— Steve Coombes,
Nashua, NH
Just One of These Spec Assignments Can Lead to Dozens of High-Paying Copywriting Jobs
If you've been waiting for your big break, this could be the project that sets your career in motion. Like I said earlier, in the days, weeks, and months that follow Bootcamp, my inbox fills up with letters from excited members who are reporting their incredible successes. It's one of my favorite times of year, because I get letters like this one from Susan N. in Key Largo, Florida…
"Just like everybody, I wondered if it would do me any good to go to Bootcamp. Could I really get a job from a Job Fair? It wasn't easy to go into a group of people I didn't know, but everyone at AWAI is very friendly. And turns out, it paid for itself many thousands of times over. I gained two clients from submitting my first Bootcamp assignments."
And Phil G. from Plano, Texas, shared this note with us…
"I submitted a Spec Assignment to a financial newsletter and it may be expanded into a full promo. Meanwhile, they wanted a renewal series right away and hired me to do those, which I did. So the Job Fair Spec Assignment led directly to a paying assignment, and I'm hoping it will lead to greater things to follow."
Next time, I hope to be hearing from you!
I've made it my personal mission to make sure you'll find more opportunity to launch your copywriting career and reclaim control of your time at this year's Bootcamp than ever before. And most important, that you're fully prepared to reach out and grab it!
So, Why Not Join Us in October in One of the Nation's Most Beautiful Places?
AWAI's 2021 FastTrack to Copywriting Success Bootcamp and Job Fair is being held on Florida's Gold Coast, at the Opal Grand Resort and Spa (formerly the Delray Beach Marriott). It's a stone's throw from a gorgeous white sand beach and the warm, clear waters that have made Florida famous. Wake up in the morning and the first thing you'll smell is fresh ocean air.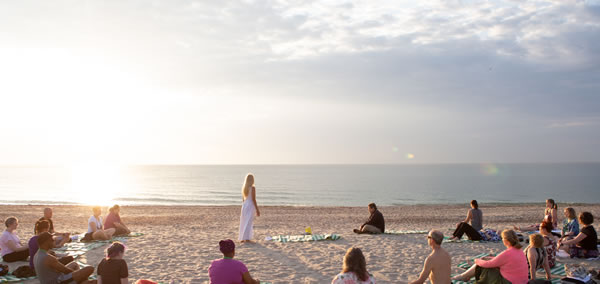 The beach is wonderful, but what you'll really like is our city. The hotel's just a few blocks from downtown Delray Beach where you'll find sidewalk cafes, antique shops, restaurants, art galleries, jazz clubs, and lots of shopping, too. With temperatures in the mid-70s, October is one of the best times to be out and about in sunny South Florida.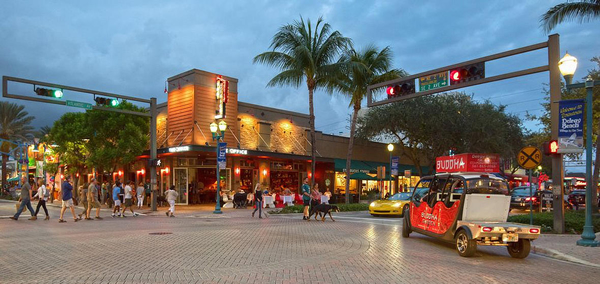 You Never Know Who You'll Meet or How They'll Help Change Your Life
Just when you think we can't pack any more valuable information, quality job leads, or powerful motivation into Bootcamp, there's something else that happens to transform you from novice into professional copywriter. It has nothing to do with writing or even listening to so many top copywriters… instead, it's about getting to know them. "Bootcamp is also a chance to strengthen relationships, make new contacts, and build friendships. One highlight for me was watching the Space Shuttle lift off while wading in a moonlit ocean along with a group of friends — old and new."

— Chris A.,
Ontario, Canada
During session breaks, you might get the chance to chat with Carline Anglade-Cole or Bob Bly about copywriting or just life in general. Or you may bump into Jen Stevens or John Forde at one of the breakfasts, luncheons, or cocktail parties. Maybe you'll even have a cocktail with Rebecca Matter or AWAI Co-Founder Paul Hollingshead — they'll be around!
And you'll be amazed at what you can discover. Not just about writing either, but about travel, food, wine, music, kids — you name it. Suddenly you see they're all regular people just like you. And you realize if THEY can do it… well, so can you.
Now you know why even established copywriters are taking the time out of their busy schedules to make the trip to AWAI's 2021 FastTrack to Copywriting Success Bootcamp. And why dozens of past attendees keep coming back year after year.
It's not just about what you can learn each year…
The more you come the more you're engrained in the industry, the more marketers recognize you, the more the experts get to know you… and the more opportunities you have.
That's why it's so important for you to be there… not only this year, but the next year, and the year after that…
In just three short days, Bootcamp can rocket launch your copywriting career just like it has for so many other AWAI members…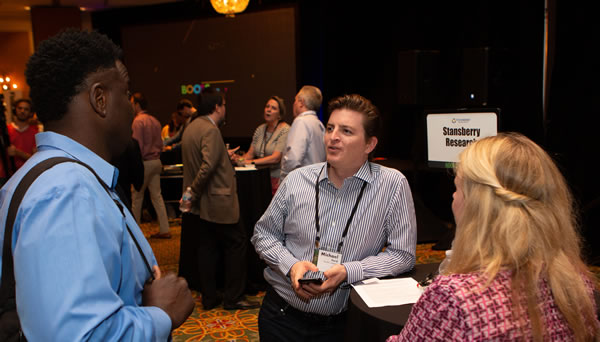 You'll meet top marketers at Job Fair who are ready to hire copywriters like you. They're all looking for new writers, and one of their Spec Assignments could be your career-launching control… just as it did for AWAIer Jon S. from State College, Pennsylvania.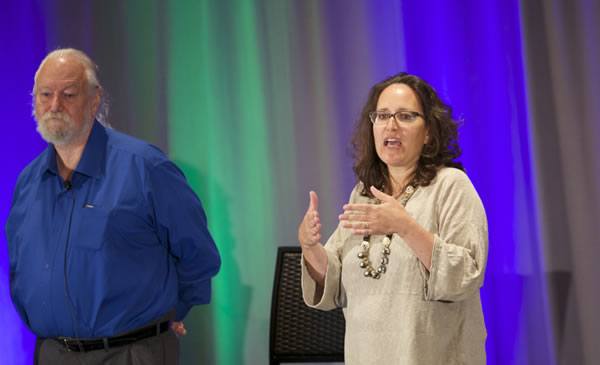 You'll strengthen your core copywriting skills with the very Masters who developed these winning techniques. There's nothing like hearing how to craft a lead from Jen Stevens. Or listening to Will Newman talk about using benefits in your copy. You see a light bulb blink on in your head, and your words come more easily — and so do the paychecks!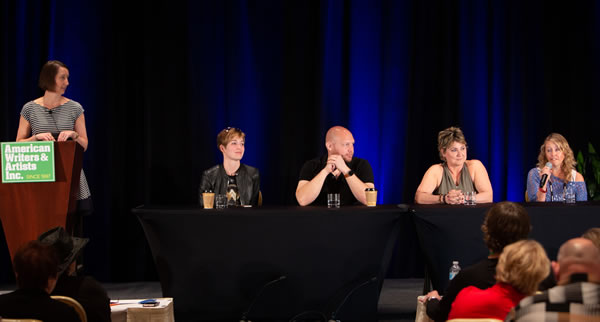 You'll learn how to promote yourself. Discover exactly what to do to start enjoying steady work… where to find clients, how to land them, and how to sell yourself so your phone starts ringing off the hook.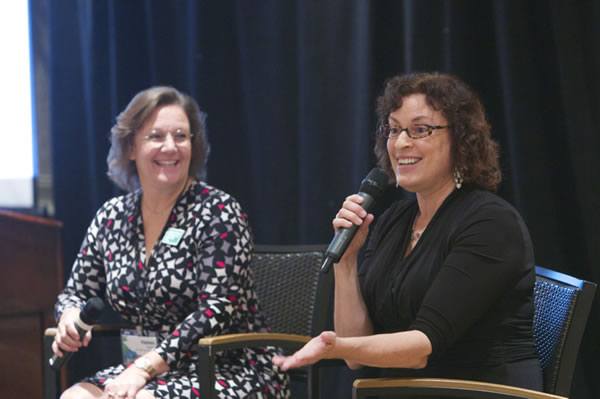 You'll discover the secrets of writing for your favorite niche. Find out what's working right now in health, financial, B2B, Web, information products, and self-help… You'll get proven creative strategies and research techniques from leading copywriters in your favorite field!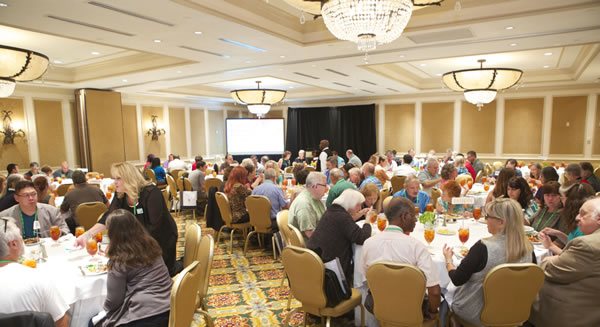 You'll enjoy networking events, cocktail parties, and more. There are breakfasts, luncheons, and cocktail parties where you'll get to know the Master Copywriters you've heard so much about, along with big-time marketers, AWAI team members, and other Bootcampers. You'll leave with a power network of friends and supporters you can rely on for advice, encouragement, and feedback for years to come!
There's Never Been a More Direct Route to Becoming an
In-Demand

Copywriter

I'm thrilled to offer you this incredible opportunity to launch your copywriting career in record time. But I'm even more excited to tell you that reserving your spot at this year's FastTrack to Copywriting Success Bootcamp and Job Fair is more affordable than you'd ever expect.

Most marketing and copywriting conferences being held this year will cost you up to $5,000 just to get in the door. That hefty price tag will gain you limited access to just a handful of speakers. And when it comes to potential paying assignments, you'll have to network to get them… and that means competing with all of the other writers! (Writers who often have years of experience in direct mail and web writing.)

Bootcamp is the only place where you'll discover how to write strong, control-winning copy… easily connect with high-paying clients in your favorite niche… and leave with real Spec Assignments — all in just THREE short days.

And even though Bootcamp 202 is still months away, now is the BEST time to sign up.

The full cost of Bootcamp is only $2,495.

But — but if you register now you won't pay that…

No — if you sign up now, you'll get in for the "Early-Bird" price of just $1,895 — a $600 savings!

You won't see a lower price for this event — EVER.

And, even better — when you sign up now, you'll also have maximum flexibility in paying for your Bootcamp experience.

You can either pay your total discounted price now…

Or, you can lock in your seat with a SUPER easy payment plan.

Either way, your seat will be completely paid off by the time you arrive at Bootcamp this year.

The choice is yours…
AWAI's FastTrack to Copywriting Success Bootcamp and Job Fair Has Had Record Attendance for 20 Years Running!
And the 2021 Bootcamp is going to be even bigger and better than ever before. You'll find more essential writing secrets, creative strategies, and advanced writing and marketing techniques. Even tips for negotiating with clients. It's the fastest way to reach the level of success where you can pick and choose your favorite jobs… name your price… and enjoy royalty checks in the thousands of dollars.
When you register for the 2021 FastTrack to Copywriting Success Bootcamp and Job Fair, a special part of your Member Page will be devoted exclusively to Bootcamp — and will be updated regularly — with hotel and transportation information, special bonuses you can use right now to begin preparing for the event, and much more.
Some of these special bonuses that will get you ready for the event months ahead of time and help you squeeze every ounce of value out if it include…
Introduction to Niche Opportunities (Streaming Audio mp3)
How to Make Life-Changing Connections at Bootcamp (Streaming Audio mp3)
The 7 Daily Habits of Successful Copywriters (PDF)
Mindy McHorse's 7 Easy Things You Can Do NOW to Get Ready for Bootcamp (Streaming Audio mp3)
Sandy Franks's Headline Workshop: Understanding the Basics (Streaming Audio mp3)
Bob Bly's Get Out There and Sell Yourself with Confidence! (PDF)
Accountability Group Tips (PDF)
The Bootcamp Success Stories Bonus Series — Hear from AWAI members just like you who are making the leap to their version of the writer's life!
You'll also get access to a special Facebook group designated exclusively for Bootcampers. This is your area to collaborate with one another… share ideas… and even talk about sharing a shuttle to the conference or a hotel room, if that's something you're interested in.
You'll receive our free monthly e-letter, Bootcamp Buzz. It will update you on the latest speaker additions and agenda details and networking opportunities…
"Each month before Bootcamp, I send you a Bootcamp Buzz newsletter to keep you informed on what to expect, how to prepare, how to meet speakers and marketers, how to connect with the people who will change your life, how to submit Spec Assignments and land clients, and even what to wear and where to dine! And, I also let you know when we're hosting live Pre-Bootcamp webinar sessions so you can hear from the experts and ask questions. The Buzz is your source for making your Bootcamp experience THE BEST EVER for your copywriting career."

— Pam Foster,
Director of Copywriting Training, AWAI
Plus, anybody who has attended an AWAI Bootcamp (or anything else AWAI ever puts on) will tell you that we always load you up with valuable extras. This year will be no different.
The point is, you'll leave Bootcamp with the knowledge it takes to get your writing business up and running quickly… and create sharp, persuasive copy with a lot less sweat every time you sit down at your keyboard.
In fact, with the newfound secrets and connections you'll get at Bootcamp, you can earn back every penny you spent many times over in just a matter of months.
"To any fence-sitters out there: If you're debating the merits of attending AWAI's Bootcamp, sign up right now. It was, without doubt, the turning point of my graphics/writing career and worth every penny. I met my mentor there. And I made lifetime, quality contacts with both attendees and staff."

— Cherie R,
Fort Myers, FL
So What Are You Waiting for? Make 2021 Your Breakthrough Year!
If you want to start living the writer's life and watch those paychecks — even five-figure royalties — roll into your mailbox sooner rather than later, then I urge you to join me October 12-15 in Delray Beach, Florida, for AWAI's 2021 FastTrack to Copywriting Success Bootcamp and Job Fair.
"Bootcamp was outstanding. Through the years, I've attended many workshops, seminars, and conventions. This was the best I've ever attended! Top-of-the-field copywriters, a totally supportive staff, a jam-packed schedule that went off like a Swiss clock, a wealth of practical information, and even really good food — all contributed to make this a smashing success! So if you're sitting on the fence wondering if this event could really boost your freelance career — I urge you to see for yourself just how powerful it is!"

— Virginia A.,
North Fort Myers, FL
It's the only place where you can jump-start your career in a matter of days, plus you'll walk away with the best secrets of some of the biggest names in the direct-response industry. It's why you'll find that today's top companies aren't just hiring Bootcamp copywriters, they're also using AWAI's FastTrack to Copywriting Success Bootcamp and Job Fair as a training ground for their own in-house staff writers!
And Here's Another Reason to Hurry and Reserve Your Spot…
When you register today, we'll give you one more exciting bonus too…
And, that's immediate access to one of our most popular Keynote presentations ever — Andrew Davis on How to Leverage Curiosity and Wonder in Any Kind of Writing.
If you've never seen Andrew present before, you're in for a treat! His knowledge, warmth, and uncanny knack for weaving together invaluable copywriting insights with self-deprecating humor will have you laughing out loud and furiously taking notes at the same time.
So if you're serious about leaving your "day job" in the dust for the writer's life, then make the decision that can launch your copywriting career with light-speed!
Give our Member Success Team a call right away and let them know you're ready to put yourself on the FastTrack to Copywriting Success Bootcamp & Job Fair. Just call our member support team at toll-free 866-879-2924 today, or click below to register.
I hope to see you there. But most of all, I look forward to hearing your success story in the months to come!

Denise Ford
AWAI Conference & Events Director
P.S. Bootcamp is truly an incredible event. I love being part of it and getting to meet our members. And I'd love to meet you there. Please join us October 12-15 in beautiful Delray Beach, Florida. I look forward to welcoming you!
P.P.S. There's one more bonus I forgot to mention that you're going to love having access to!
Once you get home from spending 3 ½ days with us, you'll get electronic versions of the speakers' slides, recorded audio and videos of the sessions, and all the special handouts and reports distributed at the event.
This will let you relive the best parts of Bootcamp whenever you want and study the new copy skills taught there as much as you need. And you'll get lifetime access to it all FREE, so you can enjoy the live event and know you'll never miss a thing.
Make Your Plans to Join Us at the 2021 AWAI Bootcamp Today and Save $600!
"Without the relationship with AWAI and Job Fair at Bootcamp, I couldn't have gotten in front of contacts as easily. Those clients paved the way for hundreds of thousands of dollars of work."

Sean McCool,
Chattanooga, TN
"I had a wonderful time at Bootcamp. What impressed me the most was how personable the AWAI staff and speakers were. Though they were busy, they would always take a moment to answer any questions posed by novice Bootcampers, like me. After dealing with my day job for the last week, I'm getting ready to jump into some of the Spec Assignments. I cannot thank you enough!"

— Cassandra H.,
Mobile, AL
"Wow. I came home from Bootcamp with so much material that I am just starting to catch up. AWAI did a great job with this Bootcamp. I couldn't be happier with the staff and the sincere desire everyone at AWAI has to make us all successful."

— Michael L.,
Waxhaw, NC
"By mid-day on day one, I had already gotten my money's worth. The breadth of the material presented was amazing. I was (and continue to be) blown away by the openness, friendliness, and complete availability that the presenters and staff constantly displayed. Where in the world did you find so many experts who are such great teachers and great people?"

— Robert A.,
Mechanicsville, VA
"That first AWAI Bootcamp launched me — getting help from Master Copywriters as I started writing my own samples. This stuff works. I wouldn't be a copywriter if not for AWAI."

— Peter Fogel,
Delray Beach, FL
"Bootcamp was everything I hoped for, and MORE. I was hoping to get answers to questions I had (I did, thanks to Rebecca Matter, Joshua Boswell, Les Worley, Bob Bly, and many others), and I made a bunch of new friends as well! My personal countdown to next year's Bootcamp is already on."

— Shea McNaughton
"It was by far the most enriching "conference" I've ever attended — personally or professionally!"

— Cynthis Waine Brandt
What The Experts Have to Say About Bootcamp…
"I enjoy coming back to Bootcamp each year, not only because it's enjoyable to chat with some of the world's most successful and well-respected copywriters but because I always learn something I can take back to my desk with me and apply immediately. This is a program that works for writers at all levels I think, delivering equal parts inspiration, philosophy, and practical advice. It's like taking a little dose of copywriting juju — I always leave excited to sit down to my next project because I know it'll be charmed."

— Jen Stevens
"Giving, sharing, and life-changing connections… All of these things are what AWAI Bootcamp means to me each year.

"The experts of our industry take the time to give you the tools of success. They are right there by your side, every step of the way.

"I am honored to be a part of this amazing journey. I love watching as attendees make choices and move forward with a very solid plan for success!"

— Lori Haller
"I can't wait to be back at Bootcamp this year! It's always such an inspiring event with the feel of a homecoming!"

— Ilise Benun
"Bootcamp is an environment of inspiration and encouragement coupled with the brass tacks of building a business out of a dream. If you really want to become a professional writer, this is the place to get started or to renew one's self. The people, the information, and the networking are part of what makes Bootcamp invaluable."

— Annette Annechild, Ph.D.
"I don't like leaving my 'cave' — what I call my home town — in the mountains of northern California. I only enjoy leaving for two reasons: To visit family and to go to Bootcamp. (And family, not so much. I'd rather they visit me!)

"I love Bootcamp because after attending 11 times and after 20 years of copywriting, I always learn something new. Always! Like Mike Palmer's presentation about the secret psychology of successful copywriting was a real eye-opener for me. (And I've already written about it twice in the articles I write for AWAI.) Or Carline Anglade-Cole's presentation on the Big Idea. She's not only a hugely successful copywriter, she's an entertaining and personable presenter.

"But what I love most about Bootcamp are the people. I love being able to chat with members at Bootcamp. I love knowing that my words may encourage them. Or concepts we discuss may help clear up uncertainties. Or… well, leaving my cave is made worthwhile by the spending time with old friends and new at Bootcamp."

— Will Newman
"This will be my 14th Bootcamp attendance! I can't imagine NOT being at Bootcamp. It's the one place each year for copywriters at all levels to connect with fellow copywriters, amazing speakers, the AWAI staff, and most importantly, potential clients at the Job Fair. To me, it's one big colleague reunion where we support each other, learn the latest insights, and get to hang out with others who get what we do!"

— Pam Foster
Director of Copywriting Training, AWAI
Signup For the 2021 AWAI Bootcamp Today and Save $600!
---
American Writers & Artists Institute
220 George Bush Blvd, Suite D
Delray Beach, FL 33444
(561) 278-5557 or (866) 879-2924
www.awaionline.com