This Week from AWAI …
Can You Write AND Get Paid Well?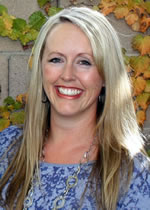 If you look in from the outside, you'd think I was a typical middle-class mom …
I drive a messy minivan, holler at my kids to hurry up, come alive with my morning cup of Starbucks, and wave at my neighbors as they rush to work.
But my reality is a 20-hour work week … a six-figure income …
And the freedom to do what I want, where I want, when I want.
I'm a writer.
Click here to see if this writing life is for you.
How to Make a Six-Figure Income … WITHOUT Writing Sales Letters

The demand is sky high for a specific kind of writing that is anything but sales-y …
It's short and quick to write …
And it's in-demand by clients EVERYWHERE …
Plus, it pays very well. In fact, new writers are making $4K, $8K, even $15K a MONTH doing this …
You can, too — once you learn this one skill …
Get the details on this writing opportunity …
Jump to a Category:
Copywriting
Niche Copywriting Markets
Business-to-Business
Web Writing
Publishing
Home Businesses
Business Building
Graphic Design
Travel & Photography
Books by AWAI