This Week from AWAI …
Your Biggest Freelancing Struggle — SOLVED!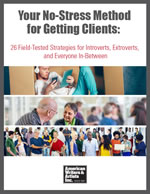 We've put together an on-demand library of 26 proven methods — to overcome what new writers tell us is the biggest obstacle — the biggest "worry" — they face when getting started.
Transform your biggest freelancing "worry" into the most enjoyable part of building your business.
Whether you're an introvert, extrovert, or somewhere in-between — you'll find field-tested strategies that suit your personality.
Order for $95, before the price becomes $995!
Test Drive AWAI's Copywriting Program for $29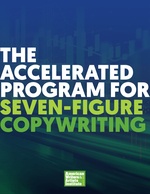 If you've ever been curious about copywriting, TODAY is your chance to test-drive our flagship program The Accelerated Program for Six-Figure Copywriting for just $29.
When you master persuasive writing with our industry-leading training, you'll be in big demand in this 2.3 trillion-dollar industry.
You can make a good living, choose your own hours, and work from anywhere in the world.
Hurry, this "test-drive" will be closing soon!
Jump to a Category:
Copywriting
Niche Copywriting Markets
Business-to-Business
Web Writing
Publishing
Home Businesses
Business Building
Graphic Design
Books by AWAI