This Week from AWAI …
Write in Your Spare Time and Make $3,500 (or More) Every Month From Home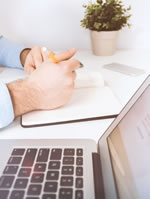 "Spare time writers" have it made!
They write in their spare time, choose their own topics (usually hobbies or passions), and never deal with clients.
Best of all, they make $400, $1,000, $3,500 (or more) every month.
It's a great way to have an extra financial "cushion" to weather any storm.
Click here for all the details.
How to Start Strong as a Paid Writer This Year — for just $11!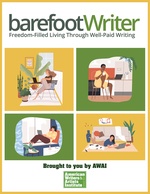 When you're starting out as a paid writer, the best thing you can do is get help from other emerging writers … as well as from industry giants who've been at it for decades.
Since you can't reach out to all of them … we'll do it for you! And we'll deliver their insights directly to you every month in Barefoot Writer Magazine.
Today and tomorrow only, you can feed your brain with an entire year of money-earning tips from the top writers in our industry and fellow up-and-comers … for just $11!
Get a year's subscription for just $11 here.
Jump to a Category:
Copywriting
Niche Copywriting Markets
Business-to-Business
Web Writing
Publishing
Home Businesses
Business Building
Graphic Design
Books by AWAI