AWAI Member Testimonials
AWAI Case Studies
Case Study:


Steve Coombes
Father of Seven Finds Flexibility, Full Income with Copywriting
"When I want to take time off with my family I can do it. I can do things spur of the moment. I don't have to ask my boss. I just work extra hard the next day."
View Study
Case Study:


Pat McCord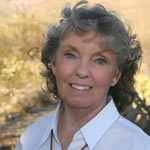 Author: Books Feed Her Soul, Copywriting Feeds Her Bank Account
"In truth, my first AWAI program introduced me to a world I knew nothing about. I soon realized I was buying a lifestyle as well, where I found expertise, activities and friends."
View Study
Case Study:


Mindy McHorse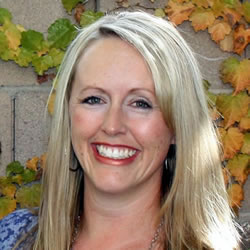 Corporate Refugee Finds Six Figures as Copywriter
"AWAI is my American Idol. They put me on the stage and gave me everything I needed to live as a writer. They're genuinely interested in helping people succeed at writing for a living."
View Study
More AWAI Member Success Stories
And, more from our members …
I have landed my first client!
"I just wanted to tell you I have landed my first client!
I got some ideas for a marketing campaign, and presented them to the owner in a project binder with my cover letter.
She loved them, and commissioned me to create her e-campaign. She wants me to rewrite her brochure too!
Thanks for the excellent training!"
Cheryl Rose
N. Myrtle Beach, SC
I nailed down my first paying assignment!
"Thank You. The program really works. I just nailed down my first paying assignment! I can't express to you how excited, encouraged, motivated I feel right now.
Thank you, and to all the staff at AWAI. You came through on all your promises. Now, if I can deliver, and I know I can, this company has many more products they want to market on the internet, and I plan to write them all."
Paul D
San Diego, California
My First Paid Assignment — Before I'm Done …
"Well, I got my first paid assignment – even before I'm done with the program! I've been telling various people I've networked with over the years what I'm up to, and in casual conversation, it leads to a real paying assignment. [A nice sum] for about 1 weeks work for writing an email and direct mail sales campaign. And there will be more work on the heels of this project …"
Mike P.
Coeur d'Alene, Idaho
AWAI's Programs Have Been Invaluable …
"AWAI's programs have been invaluable. Although being a writer appealed to me, I thought that it meant being a poet, novelist or playwright. You might as well put starving in front of those three!
AWAI showed me there was an entirely different venue where writing was valued and rewarded. Copywriting allows me the chance to live and work wherever I choose. In the future, I would like to live in Europe a year or two. In the past 18 months, I've been paid for 26 sales letters."
Glen Strathy
Ontario, Canada
Learning things that would change my life …
"From the moment I began AWAI's program I knew I was learning things that would change my life and I was right. Within a matter of weeks after completing the program I found myself working on a copywriting assignment!
And within the next month, I added two more assignments. All my life I struggled to find a way that I could make a lot of money and be happy doing it. AWAI's program did that and more."
Paul Lawrence
Ft. Lauderdale, FL
New AWAI-Trained Copywriter Beats Control Package by 29% …
"Every great copywriter has to start somewhere and I'm in favor of giving you a chance.' I couldn't believe my ears – a big-name marketer was gambling on me, a new AWAI-trained copywriter, to produce great copy. I put my heart and soul into the direct-response package – and it beat their control by 29%.
Thanks AWAI and your fabulous, career boosting Job Fair."
Penny Thomas
Metuchen, NJ
I received my first assignment within weeks of finishing the program …
"I highly recommend your program. The step-by-step instruction shows you how to write winning sales letters and prepares you for a career in copywriting. I received my first paid copywriting assignment within weeks of finishing the program."
Daniel F.
Vancouver, BC
The program you developed is excellent …
"I'm writing to tell you that the program you have developed is excellent – the best I have seen. No other program takes you step-by-step through the whole letter writing process so thoroughly. The exercises are practical and cannot help but make you a better copywriter. I'm enjoying this very much and am looking forward to a career as a professional copywriter."
Jong H.
Tinton Falls, NJ
High Quality Product …
"Your program was one of the few things I've ordered through the mail that exceeded my expectations. The program is real, the assignments are well explained, and the program is logically organized. I'm very glad I took your program and I am already using what I have learned in my direct mail packages with impressive results.
Congratulations on delivering a fine learning experience and a high quality product. To anyone considering ordering the program, do it now. The only thing you'll regret is putting it off."
CP,
El Paso, Texas
I Now Have the Lifestyle I've Always Wanted
"My family and I have total flexibility of time. We don't have to be anywhere. We can spend the time together. It's important to us.
Thank you for changing life for me and my family!"
Joshua Boswell,
Kansas City, Missouri
DISCLAIMER: To be clear, some of these results are not typical. Everyone on this page took action, followed the program, put in the work, and got terrific results. In no way, shape, or form, are we guaranteeing that you can do the same. But if you're willing to put in the effort, we're here to help!